For the first time in its ten-year history, Whisky Live – one of the premier whisky tasting events in the world – is coming to Boston. I guess that means our quaint little town up here in the northeastern United States has finally made it to the big leagues. Either that or the powers that be just recognized that we're a bunch of drunks who spend entirely too much money on booze and wanted to make sure they got a piece of the action.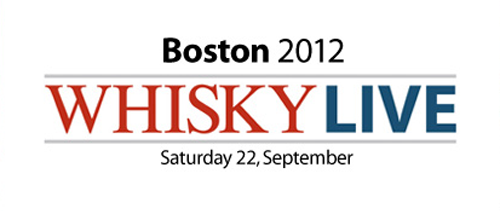 Either way, I'm thrilled Whisky Live has honored Boston as one of only two US cities on its tour. The event takes place on Saturday, September 22nd and tickets are still available. If you want to save a few bucks, use the code, "Boston" for a 10% discount. How about that?
As a lead-up to the event, I sat down with drinks buff Liza Weisstuch to chat about Whisky Live and other whisky-related topics that have been on my mind lately. In addition to being a key contributor to both Whisky Advocate and Whisky Magazine, Liza is a well accomplished drinks and culture writer who has appeared in the Boston Globe, New York Times, Imbibe and the Phoenix, amongst others. She is also a part of the Whisky Live Boston team.
Liza, can you start us off with a little background on Whisky Live?
Whisky Live started ten years ago in London and Shanghai. Now there are Whisky Live shows in 27 cities, including three in South Africa, of all places. (South Africa gets three shows and England and Ireland each get one. Go figure!) It's also been interesting to see the show spread to a number of emerging markets, like New Delhi and Moscow.
What was the catalyst behind bringing Whisky Live to Boston this year for the first time?
These days it's hard not to notice how fast and furiously the interest in Scotch and bourbon and rye, etcetera has grown. Once upon a time, a bar like The Last Hurrah was the primary destination for whisky lovers. Now there are choices galore—from Saloon in Davis Square to Sweet Cheeks and Citizen Public House. And the latter two are beside Fenway—whoddathunkit?? Of course, there's the business side of things, too: brands want to have direct contact with consumers, but the fun part is that there are more consumers who are curious and anxious to explore the huge—and growing—whisky categories.
What are you most looking forward to at Whisky Live? Any special appearances, bottles, brands, opportunities that you think the audience will get excited about?
As a matter of fact, yes. I just learned that Buffalo Trace is bringing a few samples from their highly prized Antique Collection. I'd get to that table sooner than later.
But one of the most exciting things going on is something called Cocktails Live, which is new to Whisky Live and has only been done once at the NYC event last April. Five of Boston's finest bartenders will be at the show mixing their own original cocktails throughout the night.
Can you tell us who the bartenders are?
Sure. Ted Kilpatrick from No. 9 Park, Augusto Lino from Upstairs on the Square, Chad Arnholt from Citizen Public House, Noon Inthasuan from Moksa and LUPEC ladies (Ladies United for the Preservation of Endangered Cocktails).
Sounds like a great list!
It is.
So, Liza, this is an exciting time for whisky. The global market is expanding and innovation is coming from places you'd least expect it. What do you have your eyes on?
There is a remarkable amount of attention that's being given in the global press to whiskies from far flung, unexpected places, like Taiwan and India and Tanzania. Yes, Tanzania. I have to admit, they don't always live up to the hype. But you can't really fault them, given that we're used to drinking stuff that has been following centuries-long traditions. The bourbon and Scotch industry have it down pretty tight. I think the most exciting innovation is coming from the American craft realm, not least because quite a few distillers are former brewers. Consequently, you have those producers experimenting with different grains and even playing around with hops.
Definitely keep your eyes on Tennessee-based Corsair. Darek Bell is a true maverick. He has dozens upon dozens of different products aging. I'm also always interested to see what the folks at Glenmorangie are cooking up for their annual Limited Edition release. Last year their flagship ten-year-old was finished in Sassicaia wine casks. I don't know how they're going to top that next year.
Big thanks to Liza for contributing her thoughts to Drink Insider. Are you going to Whisky Live? What are you most looking forward to trying?