I'll be the first to admit that I've slacked a bit in the past month. And it's of no fault but my own. There certainly hasn't been a lack of good drinks to be had.
So, as a short intermission, before coming back with some great full reviews and interviews – I want to give a quick download of new whiskies that have been catching my eye.
The Balvenie 17 DoubleWood is just about to hit stores in Massachusetts and I'm really looking forward to getting a bottle. I got to try some at the Single Malt & Scotch Whisky Extravaganza last week and I thought it was terrific. This is going to be a winner for Balvenie and a real crowd pleaser (although, it doesn't come cheap). If you're a fan of the 12 year DoubleWood or Balvenie in general, make sure you find an opportunity to try the new release. I have a feeling you're going to like it.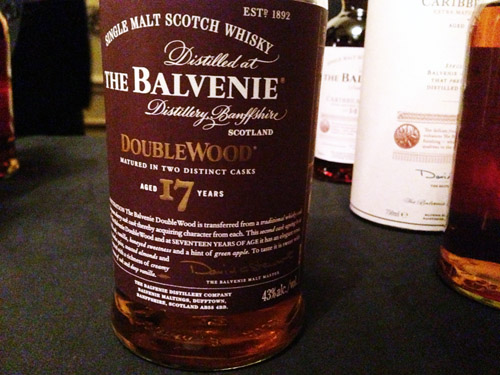 Laphroaig Cairdeas Origin 2012 is not for the faint of heart. But if you are the type of Scotch drinker that can't get enough of that peaty peaty smoke – and I mean packs-a-punch forest fire kind of smoke – this should be on your list. It seems easier to come by than last year, but I still don't expect it to be around for long.
Bruichladdich PC10 is a monumental release in what has become one of my favorite lines of whisky from any distillery – Scotch or otherwise. For those of you who read my blog often, you may know that Port Charlotte 5 and 6 are some of my favorite whiskies of all time. Even one of the more recent and lower cost releases in the series, An Turas Mor, impressed me. But, PC10 marks a major milestone for this Islay distillery and I can't wait to try it. The distillery released PC10 about a month ago – only 6,000 bottles in total – and has already sold out on their website. But, I've seen it on some other UK whisky websites and I'm hoping we'll get to see some in the States. I'm going to go out on a limb and say that this is a can't miss for Bruichladdich fans.
Diageo's 2012 Special Releases were recently announced and the lineup looks pretty damn stellar. A few that have already received some top notch remarks include the Lagavulin 21, Brora 35 and Auchroisk 30. I know what you're thinking: these sound expensive. And if you were indeed thinking this, you'd be right my friend. The price tags on these whiskies are high, but if you're looking for something special, this may be a good place to start your search. I recently sampled some of the Auchroisk 20 year – which was part of Diageo's 2010 Special Release lineup – and I was really impressed. I have a feeling this 30 year takes it to the next level.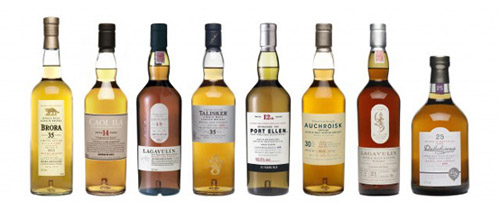 Parker's Heritage 2012 release just hit the shelves in Massachusetts this past week. I've already told you how much I loved this new PH release in my post on Whisky Live Boston, but I'll remind you again. This stuff is fantastic! Granted, I haven't had a Parker's Heritage that I didn't like.
A Few Oldies but Goodies…
Old Pulteney 21 was rated world whisky last year by Jim Murray. Ever since then it has been really hard to get a hold of. The good news is that the distillery just released a new batch and I heard that it has just made its way into the US. If you've been looking for an opportunity to pick up a bottle, start talking to your friendly whisky store amigos now.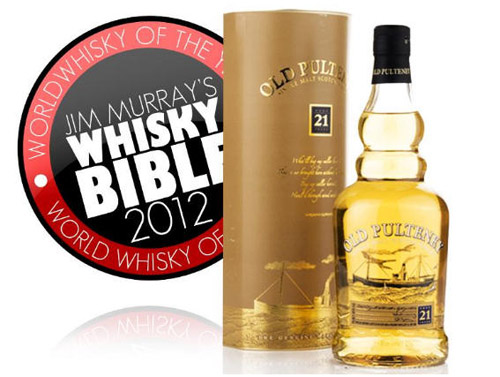 The Buffalo Trace Antique Collection just released their new batch. It's out in certain markets across the US right now, and should be released shortly in Massachusetts. If you're a bourbon or rye fan, I probably don't need to tell you how awesome the Antiques are, or how quickly they get sold out. So, just consider this an FYI and don't tell me I never warned you.