Anyone who has been to the Boston Wine Expo knows that it is nearly impossible to get a full grasp on all of the wines being poured at this massive event. Even with a two-day pass, it still requires selective judgement and strategic pacing to be productive and come out with a strong list of top picks. Seeing that this was my fourth year going to BWE, I think I did pretty well, but I also know that there was a whole lot I missed out on in this world tour event. Like Spain, Italy and much of France. What can I tell you, I concentrated mostly on the New World.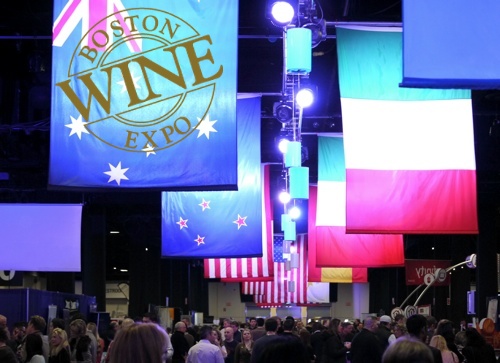 Sonoma County
I was glad to see that Sonoma had one of the strongest representations at the Expo. It never ceases to amaze me that as much as I have explored Sonoma, I'm always finding new and exciting wineries and wines from the region. And, I loved that they had a table that introduced Sonoma County along with the diverse soils and appellations.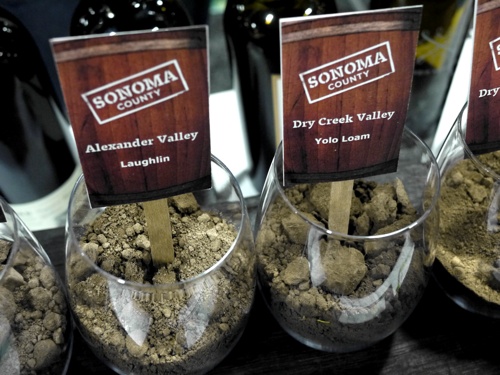 Trione Vineyards 2008 Block 21 Cabernet Sauvignon from Alexander Valley and their 2009 River Road Ranch Pinot Noir were two early standouts. These wines were both fantastic examples of what Sonoma wine can achieve – aromatic, dusty and earth-driven with rich, concentrated fruit. The Trione family owns and manages 700 acres of vineyards across the Sonoma Valley, and only 1% of this fruit goes into their own label wines. The other 99% gets sold to top vineyards like Duckhorn, Merry Edwards and Silver Oak. Prices of these two wines are in the $40-$50 range.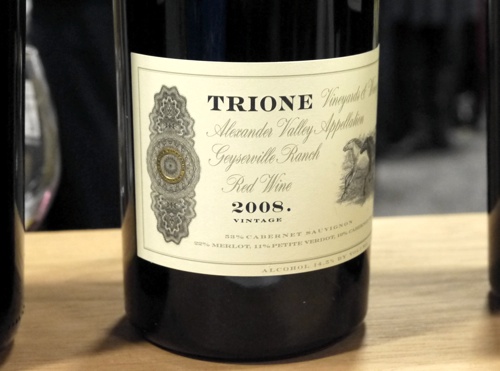 Korbin Kameron was another interesting find. This family winery is located on Mount Veeder and was founded by a first generation immigrant from Hong Kong. While I enjoyed their full lineup, the 2008 Estate Blend Cuvee Kristin was a striking wine; an intense Bordeaux blend with dark fruit, cigar, oak and chocolate. All of their wines are produced from estate-grown mountain fruit.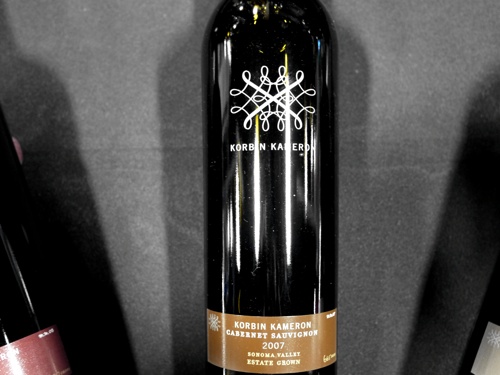 I also enjoyed Seghesio's 2011 Zinfandel. This was one of the wines that originally turned me onto wine drinking years ago, and I've tried to taste every vintage since. You can pretty much count on this winery year in and year out for providing great Zins in the $20 range, and the 2011 certainly doesn't disappoint.
Napa
You usually don't have to look too hard to find a few solid Napa cabs at a wine event like this. And BWE was no exception. In fact, the first booth I stopped by on Saturday produced one of my favorite wines of the weekend: the Pine Ridge 2010 Napa Valley Cabernet Sauvignon. Rich, deep and full of big flavors – dark berry, clove, earthy spice and cocoa. Terrifically balanced. I was also impressed with their 2011 Dijon Clones Chardonnay from Carneros. A very rich and elegant white wine with apple, bright citrus and peach.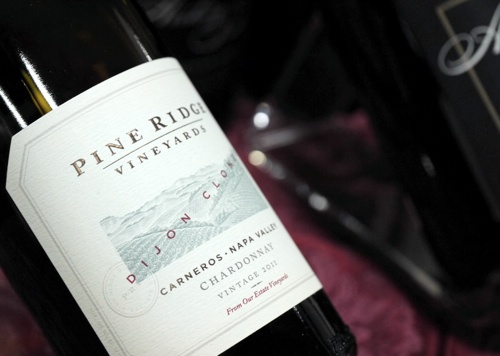 One Napa wine that was a bit of a surprising standout for me was the 2009 Stag's Leap Petite Sirah. I can't say I drink Petite Sirah all that often – not because I don't like the varietal, but more because I rarely find the right time to drink it. But I found this Petite Sirah from Stag's Leap to be amazingly drinkable and I think it could pair well with a lot of rich foods and cold evenings. Very nice.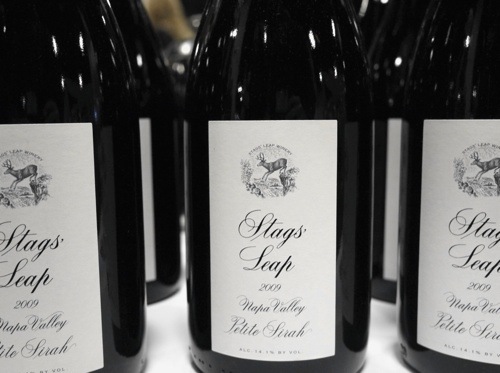 I also got a chance to taste the 2010 Beringer Knights Valley Cabernet Sauvignon. This wine has been getting a lot of great reviews and at about $25 retail there's no question that this cab is a fantastic value. Another dark, rich Napa cabernet with lots of baking spices, black licorice and concentrated fruit.
Lodi
Lodi is one of the California regions that's been gaining a lot of energy in recent years, and they had a solid representation at the Expo as well. The quality of wine coming out of this warm area is getting better and better, and the diversity of the grapes being grown there is getting broader. I wasn't surprised to find a number of delicious Zinfandels at the Lodi tables, but I was pleasantly surprised to find some other gems.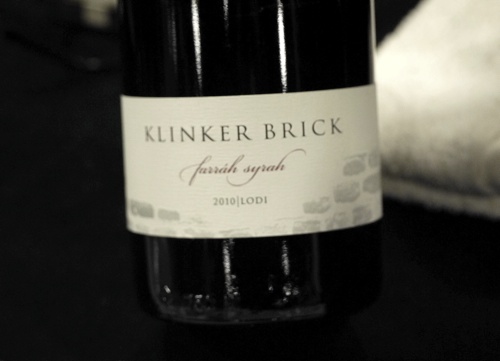 The Klinker Brick 2010 Farrah Syrah was one of these standouts. A big, round and silky Syrah with black cherry, tobacco and plum. At about $15-$20 retail it's a terrific value and should hold up for quite some time.
Finger Lakes
At any east coast wine event you're bound to find a good representation from the Finger Lakes region of New York. And I always find a number of winners in the bunch that remind me why I need to set up a trip to go visit this wine region. One big standout this year was the 2010 Meritage from Wagner Vineyards, a family winery that has been producing wine in the region since 1978. This Meritage blend is only produced in the best years from all estate-grown grapes, and the prior releases were 2001 and 2007. The quality of this wine really took me by surprise, and for about $20 retail it's a heck of a buy.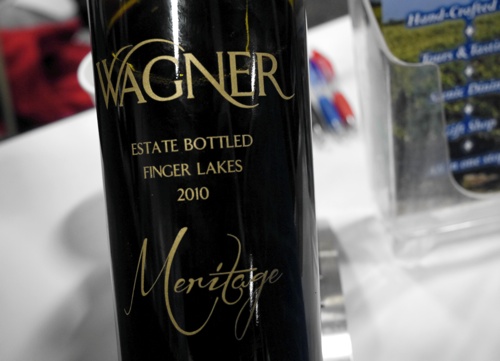 Willamette Valley
There wasn't a big representation from Oregon, unfortunately, but I did find a few memorable wines to jot down. One in particular was the 2010 Archery Summit Premier Cuvee Pinot Noir. This wine is full of spice, earthy red fruit and floral undertones. The Archery Summit winery is run by a female winemaker/manager duo and it's obvious they're doing some stellar work creating terrific Pinot's.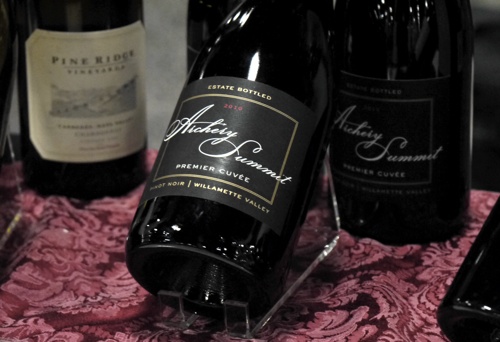 Alentejo
Portugal's representation at the Boston Wine Expo seems to be getting bigger and bigger, and this year there was quite a selection of Portuguese wines to taste. I didn't get to fully explore the offerings from Portugal but Adega De Borba was a winery that I did get to enjoy. Their 2010 Montes Claros Reserva and 2007 Garrafeira were both very enjoyable, bold full-flavored wines, intensely rich and spicy. At about $15 and $20 respectively, both of these wines are very accessible.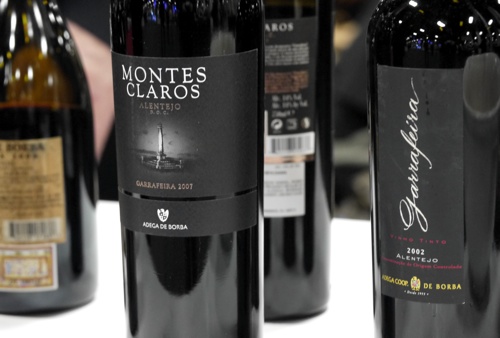 Stellenbosch 
South Africa also had an impressively large representation this year. In fact, I can't recall another wine event that I've been to recently with a larger South African presence. There was certainly plenty of huge, smokey Pinotage offerings to be found, but one bottle I found to be really interesting was the 2009 Post House Penny Black – essentially a Bordeaux blend, but with an addition of Chenin Blanc. This wine was dark, rich and fruit-forward with a nice bit of unexpected citrus brightness. I don't often go for these big Shiraz-heavy blends, but I thought this particular example really stood out.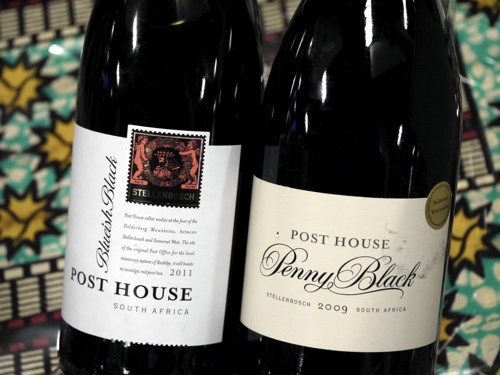 Chateauneuf-Du-Pape
How can you not come to the Boston Wine Expo without spending some time at the Chateauneuf-Du-Pape section. As always, there were plenty of the latest vintage releases to be found, including the 2011 Domaine Pierre Usseglio & Fils. Both the white and red from this winery had a lot to offer, but the rouge in particular was stellar. This 2011 release is unique in that all of the fruit that would have normally gone into the top-end cuvees went into the only release this year – the traditional cuvee. I highly recommend seeking this wine out.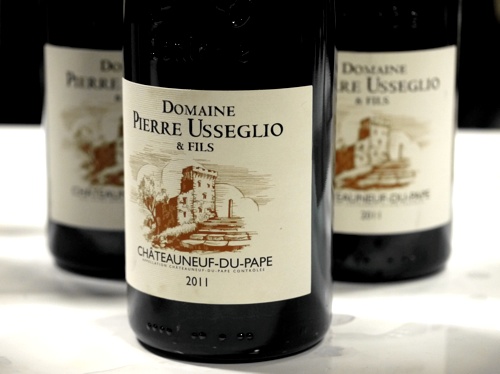 So, all in, another fun Boston Wine Expo with a number of stand out wines to add to the list. Until next year… keep on exploring.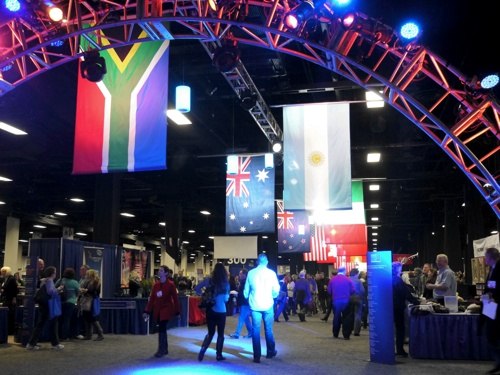 Drink List: Top Wine Picks (Recap)
– Trione Vineyards 2008 Block 21 Cabernet Sauvignon – $60
– Trione Vineyards 2009 River Road Ranch Pinot Noir – $40
– Korbin Kameron 2008 Estate Blend Cuvee Kristin – $55
– Seghesio 2011 Sonoma Zinfandel – $20
– Pine Ridge 2010 Napa Valley Cabernet Sauvignon – $60
– Pine Ridge 2011 Dijon Clones Chardonnay – $35
– Stag's Leap 2009 Petite Sirah – $42
– Beringer 2010 Knights Valley Cabernet Sauvignon – $28
– Klinker Brick 2010 Farrah Syrah – $20
– Wagner Vineyards 2010 Meritage – $20
– Archery Summit 2010 Premier Cuvee Pinot Noir – $50
– Adega De Borba 2010 Montes Claros Reserva – $15
– Adega De Borba 2007 Garrafeira – $23
– Post House 2009 Penny Black – $25
– Domaine Pierre Usseglio & Fils 2011 Chateauneuf-Du-Pape Rouge – $50