Redstone Liquors presents a beer fest to fight cancer
If you're a craft beer fan in the Boston area and you haven't been to Redstone Liquors in Stoneham, you're missing out. On Saturday, November 9th, Redstone will be hosting a beer event to raise money to support cancer research. The brewery lineup is looking solid on paper, but I hear there should be some exciting surprises and hard-to-find releases as well. Tickets are limited and go on sale October 22nd at the store.
New Willett bourbon bottlings arriving at Liquor World
Rumor has it that Liquor World in Cambridge will be receiving a few new bottlings of Willett bourbon in the near future. They secured a pretty stellar 10yr last year, which I reviewed, so keep an eye out for these new releases.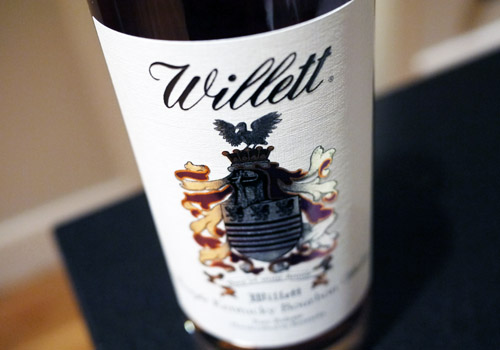 Where oh where are all the new bourbons?!
Four Roses Small Batch Limited Edition 2013, Old Forester Birthday Bourbon, and BTAC 2013 have already been showing up in a number of states, but Massachusetts isn't one of them. Word has it that the Four Roses should be arriving very shortly (like within the next few days) and BTAC's within the next 2-3 weeks. As for the OFBB, nobody seems to know. Perhaps it's another case of stolen whiskey.
Ball Square Fine Wines 10th Annual Grand Wine Tasting
Ball Square Fine Wines is another one of my "Great Boston-Area Liquor Stores," and they'll be hosting their annual grand wine tasting this coming monday. I've never been to this event, but there's nothing like a mega wine tasting on a monday night to get you through the week. Just saying…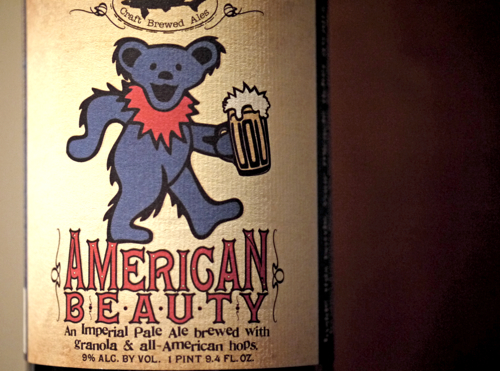 New Beer
Alesmith's halloween release this year is called Evil Dead Red, and it just hit the stores in MA. Their Halloween release last year, My Bloody Valentine, was a big winner. You can find my review here. Also new in town is Dogfish Head's American Beauty. For all you Deadhead's out there (like yours truly), this is a must buy! It's made with granola and like all of Dogfish Head's music releases, the label rocks. I'm actually not sure if I'm going to drink this beer. I think I may just put it on my shelf as awesome decor.
Finally, off the heals of their GABF win, it looks like Jack's Abby has released another batch of Mass Rising into the market. So, go stock up on this delicious brew!
Craft Beer Industry News
Last, but certainly not least, in non-Boston-related industry news, Brewbound reported yesterday that Duvel Moortgat, owners of Brewery Ommegang in Cooperstown, NY, will purchase Boulevard Brewing Company of Kansas City, in a deal slated to be worth in excess of $100 million. This is the biggest craft beer deal since AB InBev purchased Goose Island back in 2011.
That's it for this week's edition of Friday Roundup. Unless, of course, you have something to add (in the comments below)?