The last few weeks have been a whirlwind of awesome drink-related travel and events. I was out in California for a week, in which I attended Brewbound Session and came away with some great insights about building a successful craft beer company in 2014 and beyond. I also spent a day exploring San Diego's impressive craft beer scene, which I have since dubbed one of the best craft beer cities in the country. And I spent a day up in Sonoma County chasing Pinot Noir in Russian River Valley.
Last thursday, my agency (GY&K Antler) hosted our holiday #Brewdown which featured Foolproof Brewing out of Pawtucket, Rhode Island. A big thanks goes out to them for representing in style and showcasing their great lineup of beers, including their mighty tasty Russian Imperial Stout, Revery. If you're into rich imperial stouts, keep an eye out for this beer. They'll be releasing the next batch in the coming weeks (which I believe is the first batch since last winter).
Speaking of dark, rich stouts, I attended a launch party earlier this week for Peak Organic's new Oak Aged Mocha Stout which was also really good. The event was held at one of my favorite local craft beer spots in Cambridge, Foundry on Elm, and it was attended by a great group of folks including the awesome team from Craft Beer Cellar, Jeff from Drink Craft Beer, Peak's founder Jon and my new friend Meghan who is the Director of Excitement for Peak. Great event and great beer!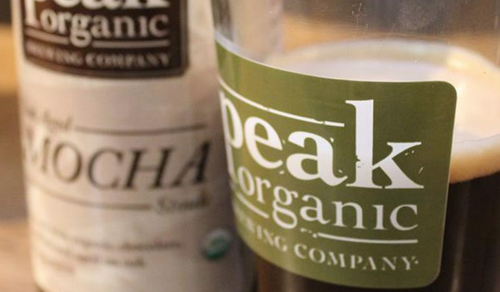 So, we're just a few days away from Christmas and into the final home stretch of 2013. If you haven't bought your gifts yet, I'd recommend taking a look at this whisk(e)y list I put together. I'll be heading down to New Orleans soon and will be sure to report back on Louisiana's growing craft beer scene. I wrote a bit about it last year, but there was plenty more I was looking forward to checking out – like, for instance, Parish Brewing.
In the meantime, stay warm and I hope you have a very happy holiday week. -Terry