I've had some eye opening experiences over the past few weeks regarding "older" craft breweries. In the last 5 years the number of US breweries has more than doubled – leading to a huge focus on all of this newness (over 1,500 breweries of newness, in fact). In the same timeframe, the quality and diversity of American craft beer has continued to skyrocket. Brewers are learning how to be better brewers and, overall, there is more knowledge in the industry to go around. So, some of these "older" craft breweries that you may have not explored in a while because you've been too fascinated with new shiny objects, may in fact surprise you with what they've been up to.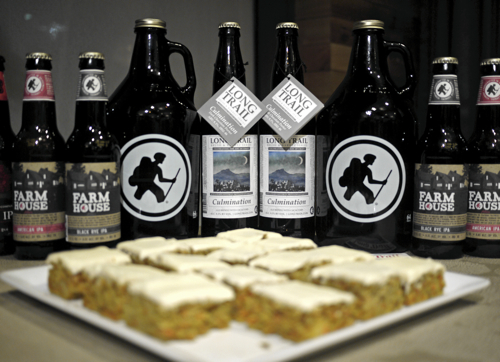 Long Trail was one of these surprising a-ha moments for me. I went to a media event last week at Catalyst Restaurant in Cambridge (which, btw, is a pretty awesome spot you should check out) featuring the new Long Trail lineup. The first thing that really hit me over the head was the new look of this 25-year old brewery. These guys have done a lot to ramp up their packaging and you'd hardly recognize that this was the Long Trail of old from the look of some of their new beers like Limbo or their Farm House series.
I had an opportunity to talk to Long Trail's brewmaster, Dave Hartmann, as well as a number of the brewery's other key players and it was clear that Long Trail was in the process of a huge makeover. They're ditching all of the old labels and are getting ready to launch a completely new look and feel. But, I was also surprised with the beer. They're branching out, offering some cool stuff like Culmination – an Imperial Chocolate Porter they brewed using chocolate from Taza – and executing really well. I was particularly fond of their new(ish) Belgian Brunette.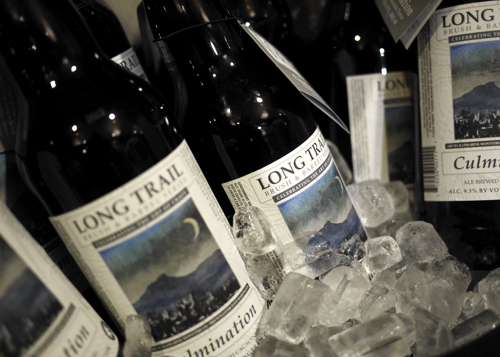 Otter Creek, one of the other breweries in the Long Trail portfolio, has also made some huge changes over the past few years. Actually, I've been impressed with Otter Creek for a while now, so I guess it's no surprise to see their sister brewery Long Trail shouldering their way into the high caliber of Vermont breweries as well. Quick side note: I walked out of the event with an Otter Creek barrel aged Russian Imperial Stout which I am ridiculously excited to try.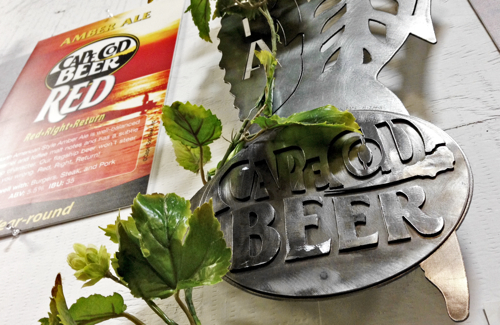 Another brewery that has surprised me lately is Cape Cod Beer. I went to visit a friend of mine who has been working at the brewery for the past half year or so and he gave me a little insider's scoop into the new stuff this 10-year-old brewery is working on. Of course, their Red and Blonde are the same flagships that have been taking over the Cape for years, but with a new head brewer in tow, they've brought in new recipes, kicked up the high gear on quality, and are working on a major expansion that will let them experiment even more (and yes, even do some barrel aging!). I was a big fan of the Porter they've got pouring this winter, but the Imperial Stout and the Double IPA they're working on are the ones you need to be looking out for. Seriously, if you're just familiar with Cape Cod because of the Red and Blonde – next time you're on the Cape it's time to give these guys another look.
It's also worth noting that Cape Cod Beer has a home-brew shop at their brewery and offers home-brew classes – which I believe is the only place on the Cape you're going to find this kind of resource.
As a final note, and specifically related to the Long Trail event I mentioned prior, there's a big food and wine event coming up next weekend at Mohegan Sun, Sun WineFest, that you may be interested in. The chef of Catalyst, William Kovel, will be one of the featured chefs (along with folks like Robert Irvine, Jasper White and Todd English). Long Trail will also be doing a food pairing event featuring brewmaster Dave Hartmann and John Holl, author of The American Craft Beer Cookbook. Check it out… I'll be there.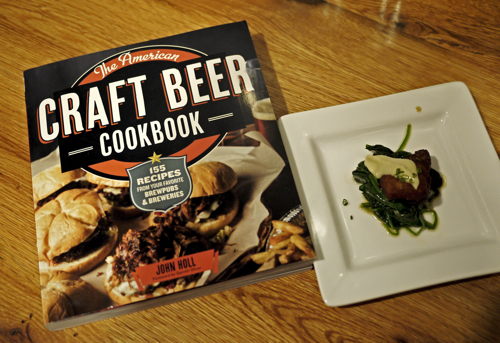 Well, here's to a great 2014 of rediscovering older breweries that are still (or, finally) making great beer. Leave a comment! I'd be really interested to know if you've had any recent experiences with breweries that you think have upped their game lately.
Big thanks to Catalyst for hosting and the great folks at Long Trail for pouring. Cheers!