Thirty-four years ago, PBS debuted Cosmos: A Personal Voyage. This groundbreaking TV series put legendary astrophysicist, and all around cool space guy, Carl Sagan in charge of distilling the wonders of the universe to the public. This week, one of my favorite personalities in all of humanity, Neil deGrasse Tyson, brings the show back – fully re-jiggered for 2014.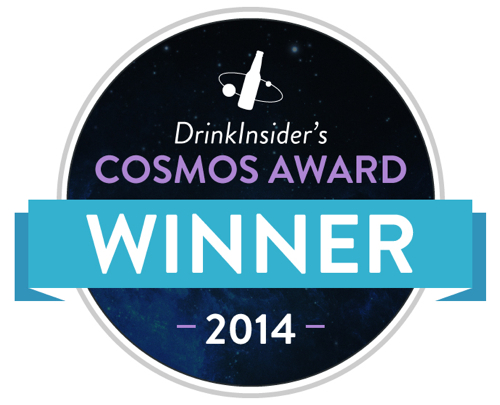 In honor of this epic happening, I'm announcing the launch of an annual DrinkInsider award, called the Cosmos Award. This prestigious honor will be given to a single beer, wine or spirit released in the past 12 months that has broken barriers and given us something that is truly exceptional… and yes, truly out of this world.
So, without further ado, I'm pleased to announce the very first annual recipient of the Cosmos Award… (drum roll please)… and the award goes to…
Sam Adams Utopias!
Yes, this "beer" is truly out of this world. I really can't think of another alcoholic beverage that has done more to innovate, shatter barriers, and boggle the senses than this marvelously barrel-aged creation by Samuel Adams.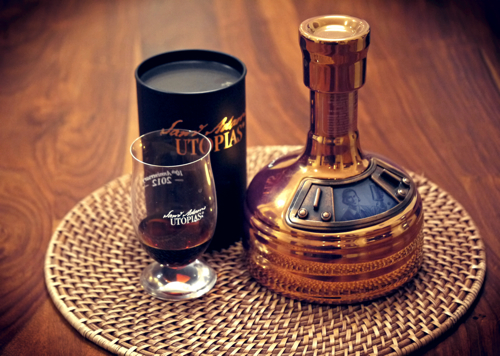 First released in 2002, Utopias is a beer unlike any other. The 2013 release (its 8th incarnation) is bottled at 28% ABV, it is un-carbonated, and once opened can be kept indefinitely in its other-worldly ceramic decanter. The liquid in the bottle is a blend of beers, all aged in wood barrels (mostly x-Bourbon and Port) for various periods of time. The 2012 release (the product's 10th anniversary), for instance, included some of the original Sam Adams Triple Bock that has been sitting in the Boston brewery for 20+ years. The current release includes, for the first time, some of Sam Adams' very special Kosmic Mother Funk Belgian-style ale which is aged in massive Hungarian Oak tuns (for a minimum of nine months and up to two years).
Every release of Utopias is a little bit different than the last. Where the 2011 Utopias had a very Sherry-like presence, 2012's was a bit less nutty and a bit more Port-like. The 2013 release brings on a new dimension with the addition of the KMF. The rich dark fruit, tobacco and Port/Sherry-like notes come through strongly, but the beer is complimented with some brighter fruit notes and a touch of sourness which wasn't there before. Together the flavors meld to bring a delightful sense of being that is a blend of all that the Cosmos of beer has to offer. Devilishly rich, earthy tobacco, cigar spice, concentrated dark fruit and a warm spicy finish that coats your entire being. A pure treat.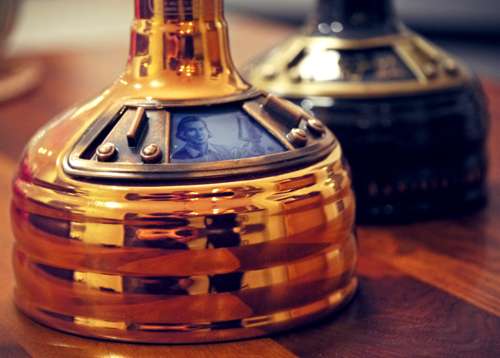 Less than 15,000 bottles of Utopias were released in 2013 at a retail price of about $200. And lest you need a reminder, this is indeed a beer we're talking about – produced with the same ingredients and in the same style as a beer. But, the reality is that Utopias looks, tastes and acts nothing like any other beer you've had (including the price tag). It acts more like a Cognac or Port or Sherry, but when you sip it, the experience is entirely unique and entirely fantastic.
Utopias earns a 96-100 point review on the DrinkInsider scale… and can easily be called one of the best beers in the world.
For all of these reasons, Utopias is the clear winner of the first annual DrinkInsider Cosmos Award. Congrats to Jim Koch and the rest of the Boston Beer team for continuing to push the boundaries of what craft beer is and can be.
For more about Utopias, check out my intimate 10th anniversary Utopias tasting with Jim Koch at the brewery.