Fall is a beautiful time of the year. The weather starts cooling off, the leaves start changing, apple cider donuts come back into fashion… oh, yeah, and all of the best American whiskeys get released. Man I love the fall. Except for the pumpkin beers. You can keep those.
If you're a big American whiskey fan you know that most of the annual releases come out in September and October. Many of them are getting increasingly hard to find, and even harder to find at suggested retail prices. So, here's my take on what to buy, what to spend your time and energy hunting down, and what to leave for the next guy.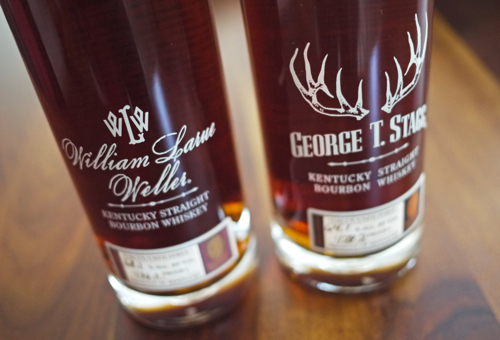 Buffalo Trace Antique Collection:
According to Buffalo Trace Brand Manager, Kris Comstock, this year's BTAC releases will include a slight uptick in output on George T. Stagg and an Eagle Rare 17 that is actually a 19 year. The Eagle Rare, Sazerac 18 and William LaRue Weller are going to be by far the most scarce of the bunch. All, as usual, will no doubt be fantastic.
My take: Hunting for BTAC releases are always worth it. How long and hard you hunt is up to you, but I think tracking down at least one bottle each fall is completely within reason. Depending on what part of the country you live in, and which BTAC whiskey you are looking for, this should not be an impossible task; you just have to be smart and quick about it.
Any of the five releases are worth the suggested retail price of $80-$90 in my opinion. If you have to go slightly over $100, I'd say pretty much all of them except for the Thomas H. Handy are worth it. Beyond that point you're definitely paying a decent markup, but considering most of these go for $200-$250+ on the after-market it's your call. My money this year will be on the Eagle Rare. Judging from the quality of the Eagle 17 last year, and knowing that the 2014 release has two extra years on it, I'm guessing it's going to be a home run.
Parker's Heritage 2014:
Parker's Heritage 2014 (the 8th release in the series) is a 13-year wheat whiskey; non-chill filtered and bottled at cask strength. I wasn't in love with last year's release, but that's a first. I've always been a big fan of Parker's and I think with a 13-year wheat whiskey, we may be back on the right track.
My take: Parker's Heritage typically isn't that hard to find in the weeks following its release. The price point this year is supposed to be about $90, so I think that's a bit high for a 13 year wheat whiskey (presumably of Bernheim origin). I'd wait to see the early reviews. If people seem to be giving it high remarks, it may be worth seeking out.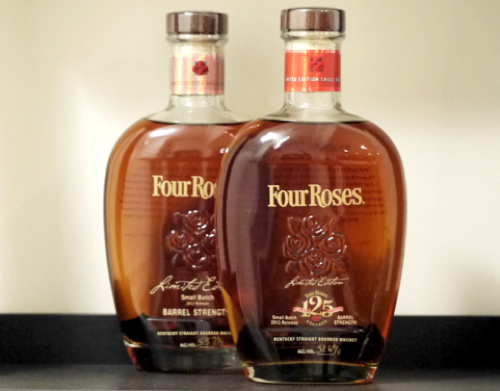 Four Roses Limited Edition Small Batch:
I don't know if this really even needs an intro anymore. Two years in a row of being named Whisky Advocate's American Whiskey of the Year… yeah, I'd say you're going to have to be pretty damn lucky to find the 2014 release out in the open market. The 2014 Limited Edition Small Batch is a blend of four mash bills — OBSK 9 year, OBSV 13 year, OESV 12 year and OBSF 11 year. Although the proof is a bit higher than last year (120.3), there's a pretty significant drop in age compared to the 2013 which was a blend of 18 year and 13 year stock.
My Take: I personally think Whisky Advocate rates American whiskey's too high; and they especially seem to have a love bias with Four Roses. They gave last year's 125th Anniversary FR SmB LE 97 points. Don't get me wrong, it was an amazing whiskey, but 97 is pretty much higher than every Scotch Whisky they ever review. Which is kind of bogus. But, Four Roses LE Small Batch is a damn fine whiskey, and if you can find it for retail price, under $100, it should be another solid buy. That said, don't count on this 2014 release being as amazing as the last two years.
Willett Exploratory Cask Finish:
This is a new addition to the fall regulars; a 7-year rye finished in Grand Marnier casks. Only 6,000 bottles are set to be released, but considering Willet's great tradition of rye, I know this one is going to be high on my radar.
My Take: I haven't heard too much about this whiskey yet, but Willett doesn't tend to put out bad stuff. There's not a lot of 7-year rye in the market, and personally I'm a big fan of unique cask finishes. Not 100% sure how I feel about Grand Marnier casks, but it could be interesting, and I'm certainly excited to find out. Willett is a hot brand these days, though, so chances are this will require a hunt.
WhistlePig Boss Hog (2nd Release):
The second release in WhistlePig's Boss Hog lineup will be released in late September. This one is a 14-year, barrel strength 100% rye whiskey and I hear that it will be showing off a newly designed label and a pewter flying pig topper. So, that's cool.
My Take: I enjoy WhistlePig's whiskey but my problem is their price point. Last year's 12.5 year Boss Hog came out at about $150. Which is a tough pill to swallow. If you're really into 100% rye whiskeys (of Canadian decent) though, this may be one of your favorite whiskeys of the season. If you're not, you'll probably just think it's really overpriced. On the bright side, it probably won't be all that hard to find (at least up here in New England).
Angel's Envy Cask Strength:
The details about AECS are a little ambiguous, but what's not ambiguous is that this is one of the most expensive bourbon's on the (retail) market. It's a very limited release each year, but because of the steep $170 price tag, it doesn't tend to fly off the shelves as quickly as some of these other, more "reasonably" priced whiskeys. Paul Pacult of Spirit Jounral did name it the "Best Spirit in the World," though, for whatever that's worth.
My Take: Batch 1 was better than Batch 2, but they were both fantastic bourbons. I'm sure Batch 3 will be right up there. But, again, I have the same issue here as I do with BossHog… the price tag. And this time, you're up at close to $200 for a NAS bourbon. So, you know, if $200 is pocket change for you, go for it. Hell, buy everything here. Buy a Bentley while you're at it. But if $200 is real dough, you may consider hunting for George T. Stagg over AECS.
Old Forrester Birthday Bourbon:
You never know just what to expect with Birthday Bourbon, but Old Forrester is coming off a very strong release in 2013, so let's hope for back to back wins!
My take: At $60 this is one of the most reasonably priced of the fall releases, but it's a bit of a crap shoot on the quality scale. I'd wait to see the early reviews. But, don't wait too long. If the reviews are good it will go fast.
Van Winkle:
Old Rip 10, Van Winkle Family Rye, Pappy 15, 20 and 23 are all released in the fall. But that's about all I have to say about that. I don't talk about Van Winkle anymore. But, for what it's worth, Pappy 15 is going for about $500+ on the after-market.
What else is on your fall whiskey radar?