The Health Facts on Booze
Diageo announced this past week that Crown Royal will now start including macro-nutritional information on the product. This is the first alcohol beverage brand to include a serving facts panel on its packaging. The panel details serving size, number of servings per container, alcohol by volume, number of calories and grams of carbohydrates, protein and fat per serving – and the U.S. Dietary Guidelines definition of a standard drink – 0.6 fluid ounces of alcohol. So, for those of you that have been wanting to see just how many calories your excessive alcohol intake is causing you, your wish has come true.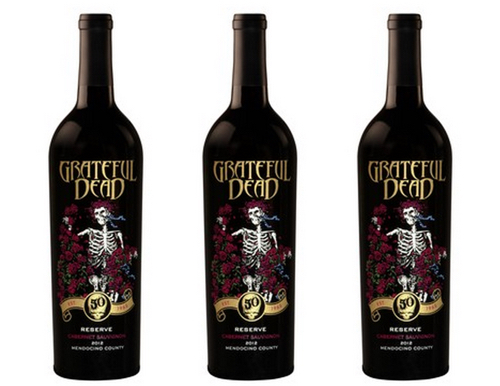 Deadheads Rejoice
Wines That Rock, the company that brought you iconic rock n' roll wine labels like Woodstock Chardonnay, Rolling Stones Forty Licks Merlot, and Pink Floyd's The Dark Side of the Moon Cabernet Sauvignon, announced the release of Grateful Dead 50th Anniversary Reserve Cabernet Sauvignon. Amazingly, the 250 cases that were released are already sold out… just a few days after hitting the market. Don't worry, I got a bottle. Go Deadheads!
New Releases from Campari America: Cynar 70 and Russell's Reserve 1998
Campari America announced the launch of a couple interesting new releases this week: a new Cynar 70-proof bottling and a 35-year bourbon under the Russell's Reserve brand.
Cynar 70 is a double-strength version of the current bartender-beloved bittersweet artichoke liqueur, which will no doubt bring more heat into an already hot Italian bitter category (which also includes Aperol, Averna and Brauilo). Cynar 70 should be available at retail for $35.
Russell's Reserve 1998 is a unique glimpse into one of the most iconic father/son relationships in the Bourbon industry today, Jimmy and Eddie Russell. This new, limited edition whiskey celebrates 35 years of working side by side. Only 2,070 bottles are being released. The suggested retail for Russell's Reserve 1998 is $250, if you can find it.
Laphroaig Cairdeas 2015
Laphroaig announced the release of its annual Cairdeas expression. This year's limited edition bottling pays homage to Laphroaig's bicentennial anniversary, which the brand is celebrating this year, and is Master Distiller John Campbell's interpretation of how Laphroaig would have been produced at the distillery 200 years ago. Each Cairdeas release is very unique unto itself, but you can check out some of my previous reviews of this annual release here and here.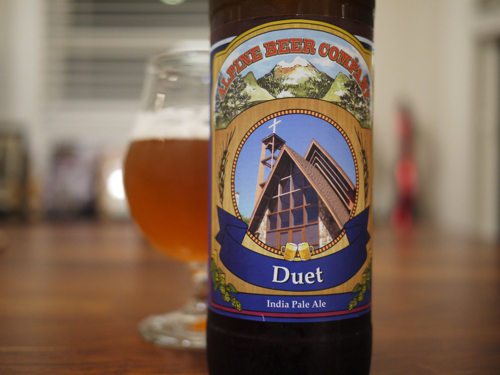 Drink of the Week:
Alpine Duet IPA
Alpine Beer Company–based in Alpine, CA (near San Diego)–was launched in 1999 and has grown a reputation for making some great hoppy beers. The company was acquired by Green Flash late last year (2014) and since have expanded distribution across the country. Massachusetts got Alpine on draft earlier this year and we just started seeing bottles within the past couple weeks. I picked up a bottle of Duet, their original IPA, and loved its big hopped-up west coast stylings. The Amarillo and Simcoe hops are clean and well-integrated, there's citrus and pine, and a nice dryness that makes the 7% IPA go down real smooth. Alpine was a cult favorite in SoCal for a long time, but I'm sure glad to see them expanding their presence around the country. 92 points