I spent the majority of last week tasting my way through North Carolina, taking in as many North Carolina beer and wine adventures as I could. I'll be giving a more in depth recap of some of the best experiences along my journey, but in the meantime here is a story in pictures with a few key takeaways.
1. Durham is a kick ass city. There is an amazing, super hip, growing food and drink scene that is only going to get better in the years to come. There are a number of solid breweries in the Raleigh-Durham area  – although surprisingly, none with very wide distribution yet. I was really impressed with Fullsteam – a cool little brewery (just about one year old) with amazing branding, an awesome spot and some really terrific, welcoming folks.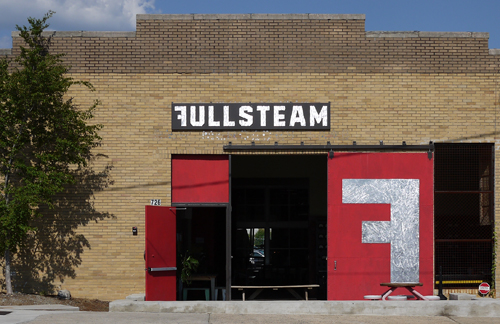 2. I was completely blown away by how reasonably priced drinks were in North Carolina. Coming from Boston, I'm used to mediocre wines by the glass for $10-$12 a pop and 6-packs of craft beer for upwards of $11. But, even at one of Durham's fanciest restaurants, Magnolia Grill, there was a great selection of wines for $7-$8. Not to mention, terrific food for a fraction of the Northeast costs. At Milner's in Winston-Salem I got a Reserve tasting flight for $8, and was brought over an extra sampling! Boston, get your note sheet out.
3. I have news for you… North Carolina wines do not suck. In fact, if you seek out the right ones, they can be surprisingly delicious. The Yadkin Valley wine country is just a few hours from Raleigh-Durham and it's a no-brainer adventure if you're into wine exploration. Though not nearly as stacked back-to-back with wineries as Napa/Sonoma, there are upward of 60 wineries in the Yadkin Valley area to choose from. The scenery is rural, farmland, a lot of cornfields, beautiful. My two favorite wineries out of the ones I visited were Shelton Vineyards and Raffaldini. I had some really great wines at both, and bottle and tasting costs were very reasonable for the quality.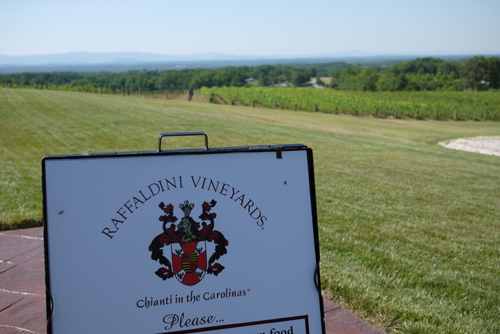 4. A day or two in Asheville and you'll quickly realize that this liberal, mountainous city is a bit of a mecca for craft beer. There are nearly 10 breweries in the Asheville area – Highland Brewing being the largest. There are also some really stellar craft beer joints, brew pubs and retail stores such as Thirsty Monk, Bruisin' Ales, Weinhaus and Asheville Pizza and Brewing. And it seems that nearly every restaurant, bar and store you go is representing the local craft scene. Great to see.
5. BBQ and local beer on an open porch is what it's all about. And when it comes to this magical trio, North Carolina has got it covered. In Asheville it's all about 12 Bones Barbecue (the joint Obama orders from when he's in town), along with a fresh pint from a tap of Asheville's own Wedge, Pisgah or Green Man.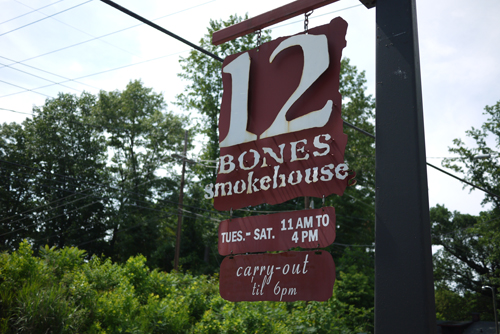 Stay tuned for more on drink culture in North Carolina. Have you been? Where are your favorite NC drink hot spots?