Wander through the Chilean section at most U.S. wine stores and you'll see many of the same players: Concha y Toro, Montes, Lapostolle… to name a few. There's a reason for this — the Chilean wine industry is dominated by large global producers. So much so that Chile holds the title of the country with the largest average winery size in the world.
But if you visit Chile and dig in a little deeper, past these millions-of-barrels behemoths,  you'll begin to realize that there is a growing undercurrent of boutique producers all over the country. Perhaps they're not showing up much in the US yet, but these small wineries are becoming more readily available at stores and restaurants across Chile and, with the proliferation of social media, are becoming much easier to find by wine tourists.
This is a good thing, because these boutique wineries are producing wines that you need to know about. They are pushing the boundaries of Chilean wine by seeking out new regions and reclaiming old grapes and styles, and in many cases they're using lesser intervention winemaking techniques to show the true terroir of this South American Country.
One of the best regions in Chile to find these small producers is Casablanca Valley. Situated between the capital city of Santiago and the Pacific Ocean, Casablanca is one of Chile's coolest climate wine growing areas. Grapes were first planted in the region in the 1980's, and since then Casablanca has become well known for its Sauvignon Blanc, Chardonnay and Pinot Noir.
When I recently visited, I found a handful of standout boutique wineries in Casablanca Valley. Here are the wineries that made my shortlist.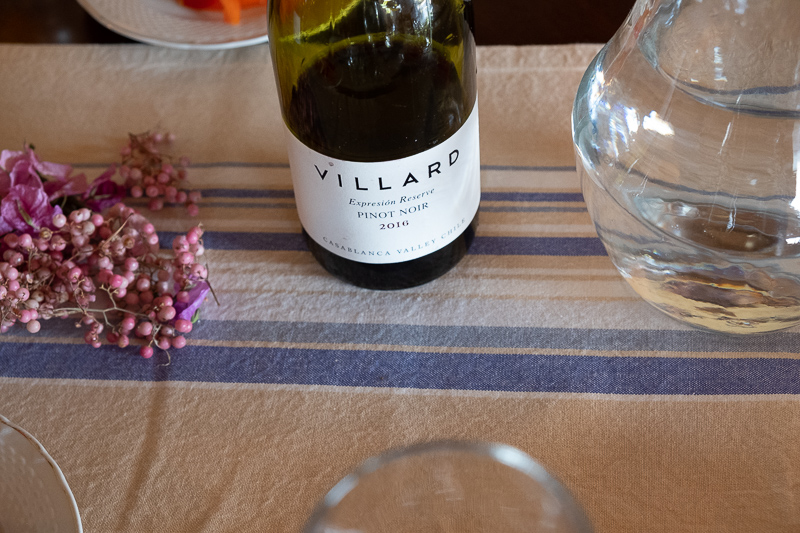 Top Pick: Villard Fine Wines
Villard is a true hands-on, boutique family winery located on a scenic property surrounded by rolling vineyards. The winery was started by Thierry Villard in the late 1980s, but is now primarily run by Thierry's son, Jean Charles. When I visited in April, I even got to meet Jean Charles' mom, Pauline, who was busy cooking up lunch for the harvest team in the winery kitchen (a very tasty Chilean dish called Porotos Granados).
Thierry Villard was born in France, and spent nearly 20 years in the Australian wine industry before moving to Casablanca Valley with Pauline. He was a pioneer in the region as one of the first to plant Pinot Noir. A few decades later, the winery is producing a variety of wines, including some of the best Pinots in the Valley, as well as Chardonnay, Syrah and Sauvignon Blanc. They also have a stellar red blend, L'Assemblage, that fuses Bordeaux and Rhone varietals from the Maule Valley, as well as an orange wine (JCV), which is a recent experiment of Jean Charles.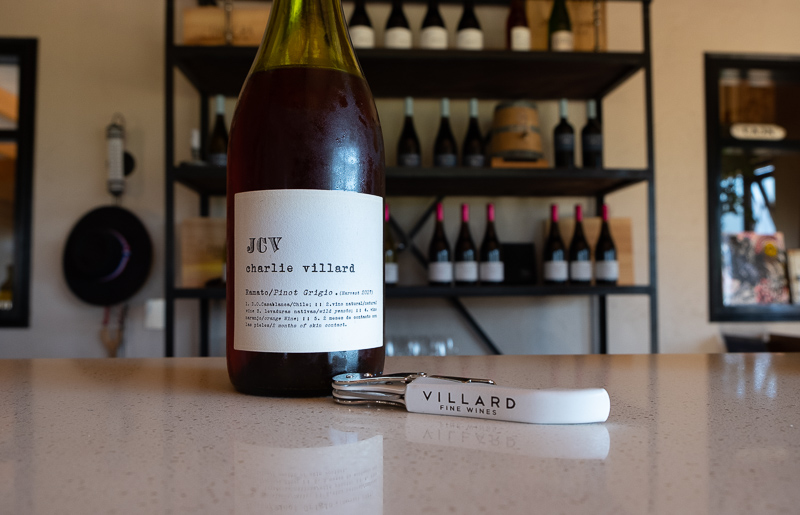 Villard's wines are super clean and fresh, showcasing the purity of the fruit in the region. Their Grand Vin (Reserve) Le Chardonnay sings with this freshness. It's 100% barrel fermented and barrel aged, with a layered bouquet of citrus, tropical fruit and well-integrated oak flavors.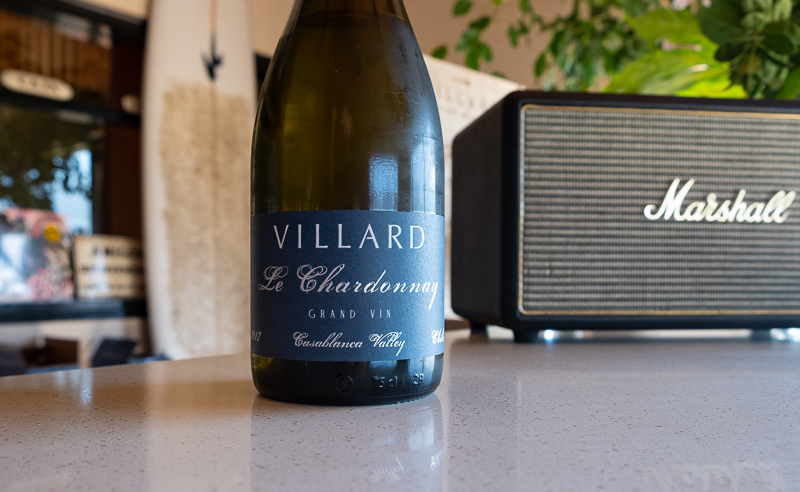 Another highlight was the winery's "icon" wine, Tanagra, which was created by Jean Charles along with his brother Sebastien — a Master Cooper at the family's Nadalié cooperage. As such, this project is as much a passion of wine as it is wood. The Syrah is vinified — maceration, fermentation and aging –in Nadalié barrels hand-selected by the brothers. If you want to see what cool climate Syrah is capable of in Chile, don't miss out on this wine.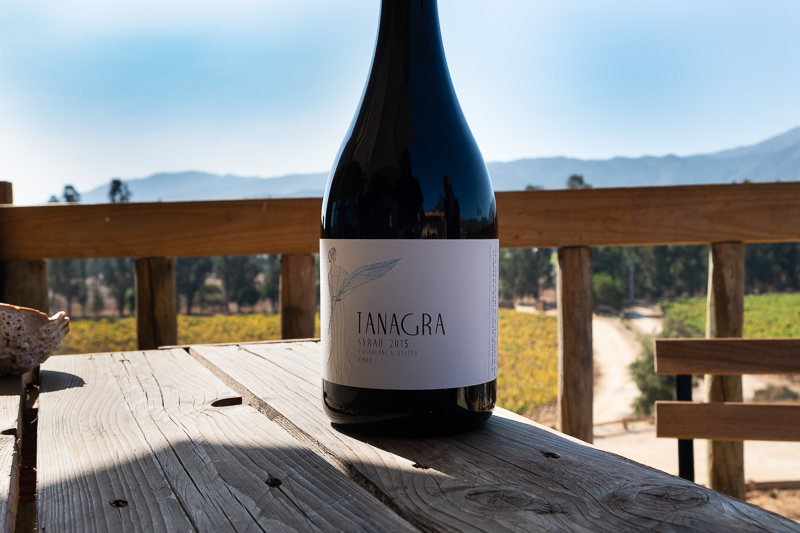 If you visit Casablanca Valley and want to taste some of the best boutique wines in the region, Villard should be at the top of your list. It's a charming winery with down-to-earth people and a can't-miss tasting. Plus, the wines are very reasonably priced, starting at around $15. Learn more about Villard here.
Bodegas RE
If you're looking for avant-garde and historic all wrapped into one boutique winery, look no further than Bodegas RE. Like Villard, RE is a family affair. The patriarch of the family, Pablo Morandé, planted some of the first vineyards in Casablanca Valley in the early 1980s. Now he works hand-in-hand with his son and daughters, fusing ancient winemaking practices with modern knowledge to create intriguing, unorthodox wines such as Syranoir (a blend of Syrah and Pinot Noir), Chardonnoir (a blend of Chardonnay and Pinot Noir) and Cabergnan (a blend of Cabernet Sauvignon and Carignan).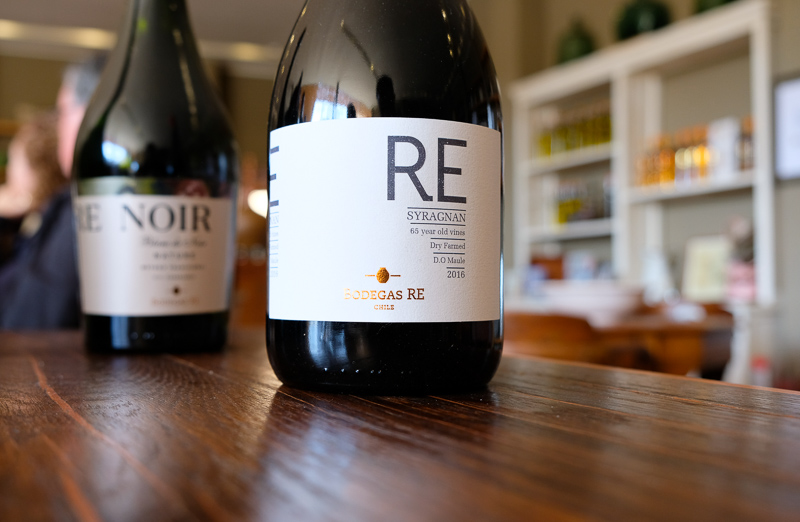 When I visited, I had a chance to tour RE's underground winery, which is filled with rescued clay fermentation pots and clay-covered cement eggs. The pots are 80-100 years old, all of different sizes. This variation allows the winery to experiment with their many unorthodox co-fermentations.
Bodegas RE only produces about 3,500 cases annually under their own RE label, but the portfolio is quite broad. In addition to the wines already mentioned, the winery also makes sparkling wines, an orange wine and a few wines from vineyards in the Maule Valley. I was particularly intrigued by their Carignan/Cabernet blend, Cabergnan, which sees an extended clay pot fermentation, followed by one year of aging in American oak barrels, another year in French oak Foudres, and two years in bottle. The extended aging period, however, doesn't subdue the incredible freshness and energy that this wine possesses.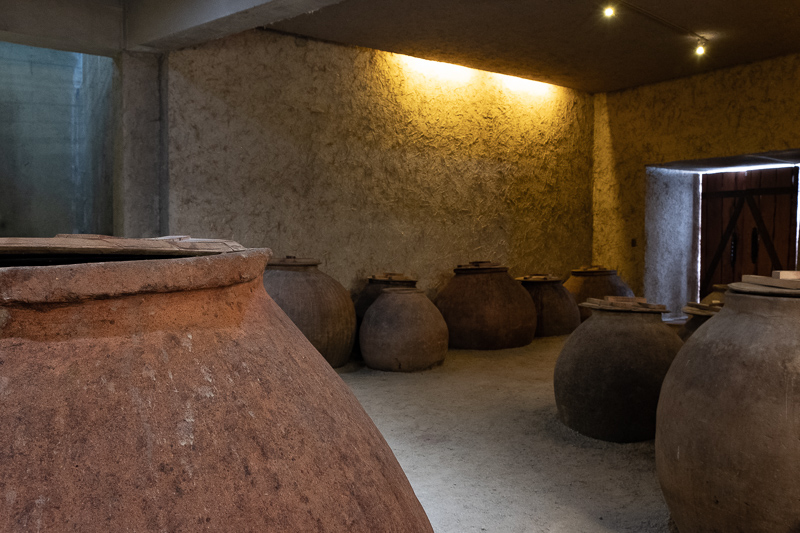 If you like tense and dynamic wines with bold acidity, zingy fruit and curveball blends, don't miss this winery. Learn more about Bodegas RE here.
Kingston Family Vineyards
Another standout small-production family winery in Casablanca is Kingston Family Vineyards. The property was originally settled by Carl John Kingston, a Michigan miner, in the early 1900s. He came to Chile in search of gold, but wound up with a large dairy and cattle ranch instead. In the 1990's, a new generation of Kingstons decided to turn a part of the property into vineyards, starting with Pinot Noir and Syrah. Now, the winery is producing small lots of these varietals as well as Sauvignon Blanc and Chardonnay from mostly hillside vineyards.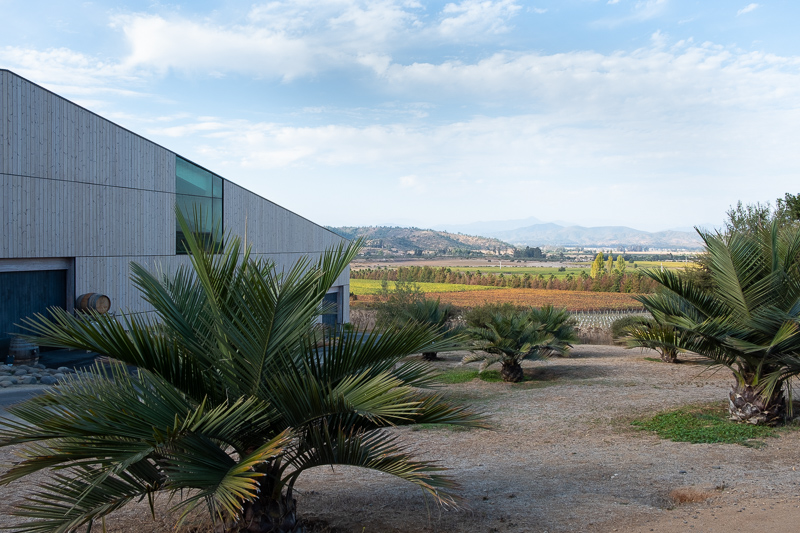 Like Villard, Kingston is a picturesque winery — from the long palm tree-lined dirt road that leads up to the property to the sweeping views of farmland and vineyards. When you drive through, you'll likely even catch a view (and smell) of the adjacent ranch.
While I thought their Pinots were very good, I was most impressed with their Bayo Oscuro Syrah, a 100% Syrah grown on the highest slopes in the vineyard and aged for 12 months in French oak. This wine is made in very small quantity — about 200 cases — and is selected from the best barrels in the cellar. It's a meaty wine with floral and herbal notes, lots of structure, spice concentrated fruit and plenty of aging potential.
Learn more about Kingston here.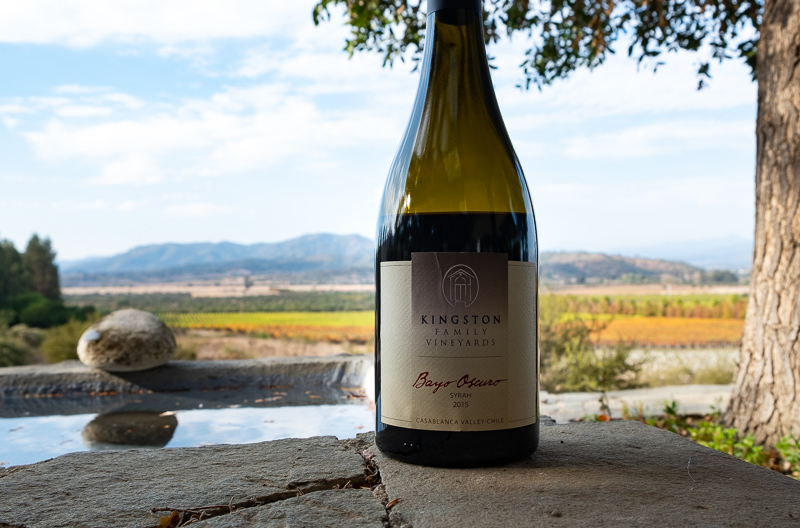 Other wineries of note: 
Attilio & Mochi is a Brazilian duo producing very small production, minimal-intervention wines in a winery made from recycled shipping containers. Although I didn't have an opportunity to visit and taste their full lineup of wines, I did have a bottle of their excellent Tunquen Cabernet Franc at a restaurant in Santiago. This is a single vineyard 100% Cabernet Franc that showcases new world, cool climate fruit and an old world sensibility, with a good dose of the local terroir. On my next visit to the area, these guys will be one of the first on my list!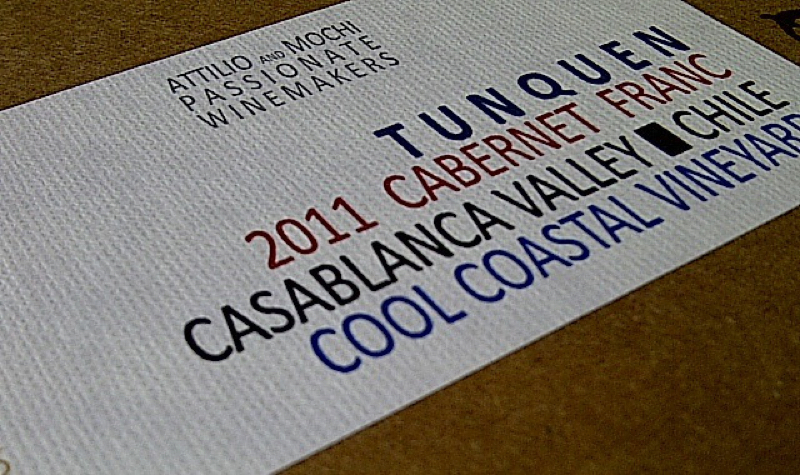 I'd also be remiss not to mention Montsecano. Montsecano is the creation of Julio Donoso, and I've dedicated a whole story (which you can read here) to the natural wines Julio is making. From his rural estate vineyard that he has cultivated by hand over the past decade, Julio is making some of the most captivating Pinot Noir in all of Chile.
Traveling to Casablanca, Chile
Casablanca Valley is very easy to get to from Santiago (a home base for almost any Chilean journey), so there's no excuse for not taking at least a day to explore the region! While I considered staying in Valparaíso (which is a little closer to the Casablanca wineries), I wound up in Santiago and spent two days visiting Casablanca with no issues. In fact, it worked out well because Santiago has an expansive restaurant and wine scene. What you can't accomplish during the day in Casablanca, you can accomplish at night in Santiago, at one of the city's many wine-focused restaurants, including one of my favorites, Baco.
If you do stay in Santiago or the Valparaíso area, I'd recommend getting a driver to take you winery hopping. I used Personal Concierge Valparaiso and would recommend them. They were reasonably priced, easy to work with and I loved that my driver was able to give me an insider's perspective of the region.
But if you're not traveling to Chile any time soon, find these wines! They'll introduce you to a new side of Chilean wine that you may not have found before.
Thanks to all of the wineries listed in the story for sharing their wines, stories and hospitality.