New Orleans is one of America's great food and drink cities, and every time we visit we uncover more great places to indulge. In this installment of Drinking New Orleans, we're taking a look at some of the best bars, restaurants and bottle shops to get your wine fix in the Big Easy.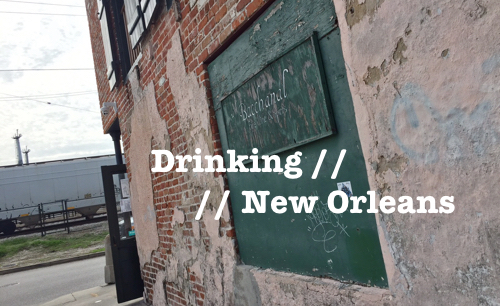 Bacchanal Wine
Bacchanal is quintessential New Orleans. Tucked away in a quiet corner of the Bywater—one of the city's heartbeats of revitalization after Katrina–this local wine bar and live jazz joint is a haven for enjoying the laid back vibe, warm air and friendly attitude of this southern city. The place has been around since 2002, but to any new visitor of New Orleans or to any wine lover who hasn't been, it's a must.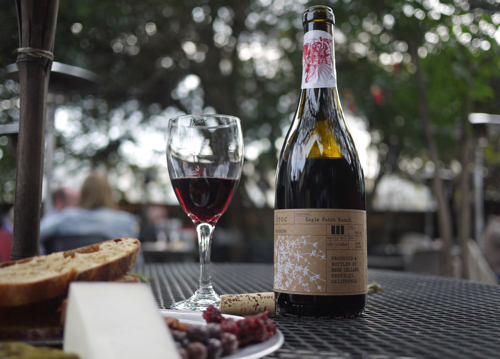 The entrance to Bacchanal is disguised as a small, unassuming wine shop; where you can pick up a wine to go, or to take with you to the courtyard out back. If you're hungry, you'll find a full menu that you can enjoy outdoors or in their indoor bar upstairs; but for me it's all about the cheese plates. Buy a bottle (I picked a delicious bottle of Broc Cellars 2013 Eagle Point Ranch Counoise), pick out your cheese selections, grab a couple glasses, and enjoy your cheese and wine while relaxing in the open air amongst an ambiance of friendly chatter and live music. Perfection.
Bacchanal Wine is located in the Bywater at 600 Poland Street, New Orleans.
Keife and Co.
This retail store in the Warehouse District (opened in 2012) is a drink geek's dream. Keife and Co. is "a creatively curated wine, spirits and specialty foods shop focusing on products of integrity and limited availability." Their wine selection is amazing. From France to California, the curators of Keife & Co. (John Keife, Jim Yonkus and team) have done a fantastic job highlighting gems from all over the world. I was immediately drawn to their extensive selection of new gen California producers like Broc, Bodkin, Sandhi, Bedrock and Liquid Farm.
But it's impossible not to wander and let your eyes scan the library-esque, floor-to-cieling shelves… up to Oregon to find producers like Teutonic and Torii Mor. Or over to Burgundy to scan through verticals and hard-to-find bottles. Their Kermit Lynch selection is top notch. They even had big bottles of Tempier Bandol. Plus they've got a unique spirits selection that includes mutiple shelves of bitters and some really cool spirit oddities. When I was there I picked up a bottle of Paul Bara Brut Reserve Champagne (a Kermit Lynch wine) for New Year's Eve and a bottle of El Guapo Bitters (made in NOLA). 
In talking to the extremely friendly and knowledgable staff, I got the gist that this store is a direct expression of personal tastes, passions and preferences, and that it is constantly rotating its inventory. If I lived in New Orleans I'd be here all the time.
Keife and Co. is located in the Warehouse District at 801 Howard Ave, New Orleans.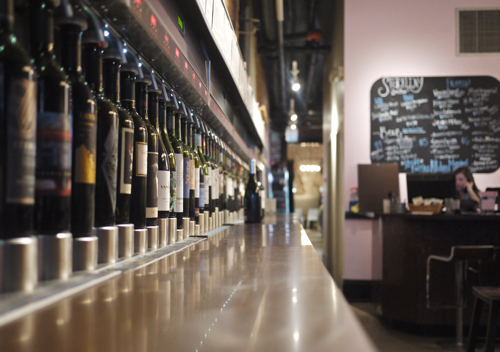 Wine Institute of New Orleans (W.I.N.O.)
WINO is located in the Central Business District (CBD), across the street from the new St. James Cheese Co. (how convenient). While it may have a deceiving title, Wine Institute of New Orleans is a really fun spot with a unique concept. The wine "bar" has 120 wines open at any given time, all kept fresh in a series of Enomatic wine dispensers that adorn the walls throughout. They feature wines from all over the world–from a 1995 Bordeaux to a funky Australian Shiraz, to a $200 Napa Valley Cabernet. And you can grab a glass and a card and start pouring yourself 1, 2 or 4oz pours of anything you want.  
When I visited I poured myself tasters of Vending Machine Crooked Mayor Cabernet Sauvignon (a very cool little New Orleans-based wine company that's producing some really exciting Napa wines), Quilceda Creek 2011 Columbia Valley Red Wine, Garage Wine Co. 2011 Carignan, Albert Bichot 2012 Gevrey-Chambertin and a 1995 Chateau Haut Lariveau Bordeaux. All in the bill cost me $20, or about $4 a pour! A hell of a deal, and a great way to train your palate. Go during happy hour for 25% off all pours.
W.I.N.O is located in the CBD at 610 Tchoupitoulas St., New Orleans.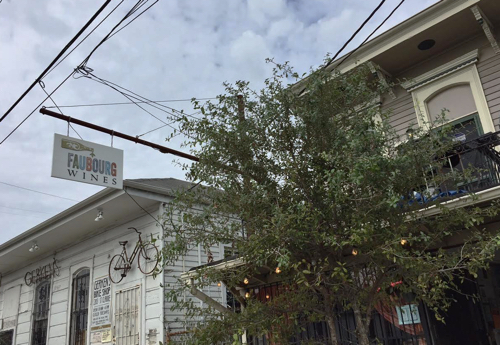 Faubourg Wines
Faubourg is another cool little wine shop that is all about individual style. This very unique shop is on the border of the Marigny and Bywater, just down the block from St Roch Market (another great foodie spot). Faubourg blends into the rustic charm and character of the neighborhood—you have to know what you're looking for to see it–and inside is no different. You step into this weird and wonderful world of highly curated wines, organized by old world and new world and highlighting some very unique finds throughout. They've also got a wine bar in the shop where you can pull up a stool and have a glass.
Faubourg Wines is located in the Marigny/Bywater at 2805 St Claude Ave, New Orleans. 
3 Great Wine Restaurants: Shaya, Kenton's & R'evolution
If you're looking for a great restaurant with a great wine list, New Orleans has plenty of options to choose from. But three in particular that we love are Shaya, Kenton's and R'evolution.
Shaya serves up an all-senses, extraordinarily delicious modern Israeli menu; it was named the Best New Restaurant of the Year by Esquire in 2015. Their wood-fired baked pita is amazing. Chef Alon Shaya's dishes are creative and colorful, drawing influence from North Africa, the Middle East, Eastern Europe, Turkey and Greece. And his wine list falls right in line. With unique selections from Israel, Turkey, Greece, Lebanon and Spain, this is one of the most well curated exotic wine lists I've seen at a restaurant. When we visited we had a delicious bottle of Sanctum Pinot Noir from Slovenia. Go hungry, prepare to explore!

Shaya is located Uptown at 4213 Magazine St, New Orleans.
Kenton's is one of the newest restaurants in New Orleans and although they bill themselves as a Bourbon-centric restaurant, I was almost more impressed with their wine list than I was with their whiskey list (not to say that their whiskey list wasn't impressive). I was particularly drawn to their rockstar American lineup which included a star-studded cast of white wines from producers like Sandhi, Ramey, Liquid Farm, Stony Hill and Torii Mor. And, an equally star-studded cast of reds from wineries like Soter, Bergstrom, Copain, Calera, Blackbird, Quilceda Creek, Broc Cellars and Wind Gap. If you're more into old world wines, their lineup of French wines is just as cool.
Kenton's is located Uptown at 5757 Magazine St, New Orleans.
R'evolution is one of the elite New Orleans restaurants, located in the heart of the French Quarter. Their food is a modern take on classic Cajun and Creole cuisine. And it'll run you a few bucks. But, for the high rollers, R'evolution's wine cellar is second to none in the Crescent City. For the last two years, they were named one of Wine Enthusiasts 100 Best Wine Restaurants in America. Food & Wine named R'evolution's Wine Director, Molly Wismeier, one of the nation's top 7 sommeliers in 2015. Wine Spectator has honored them with their Restaurant Award, and just recently named them one of 12 restaurants for top-notch Champagne. Point is, when you look through R'evolution's wine list (which is presented on an iPad, and scrolls down for about 100 pages) your jaw will drop. Of course, you've got to be prepared to open your wallet to play ball in this wine mecca. Unless, of course, a few hundred to a few thousand dollars is pocket change for you.
Restaurant R'evolution is located in the French Quarter at 777 Bienville St, New Orleans
Stay tuned for Part II in this New Orleans series which showcases a number of great spots for beer, spirits and cocktails.