Welcome to DrinkInsider. And thanks for visiting.
I started this website in 2010, and it has been one of the most enjoyable projects I've ever taken on. My goal has always been to go beyond product reviews, and dig into the people, trends, places, events, and products that are defining the drinks industry (and your enjoyment of it).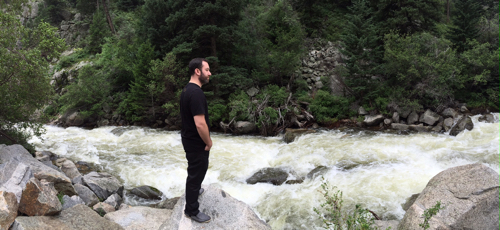 About Terry Lozoff
In addition to running this website, I'm the Vice President of Marketing at Latitude Beverage Co, one of the fastest growing wine companies in America. Before that, I spent about 15 years in the marketing/ad agency space where I worked with many great brands including a number of alcohol companies, breweries, small craft brands and drink startups.
I'm a huge wine, spirits and beer geek. I've studied wine at Boston University, and have spent entirely too much money on tasting, reading and researching drinks. I have no more room for alcohol in my house, but if you'd like to send me a sample, my email address is below.
Enjoy the stories.
Cheers,
Terry Lozoff
Get in touch:
terry at drinkinsider dot com