I'd been staring at this bottle of 10-year Willett Family Reserve Bourbon for a few weeks. It was up on the shelf behind the register at Liquor World in Cambridge, MA. That's where they keep all of their good stuff. I know this because I stop by and look at this shelf multiple times a week on my way home from work.
I noticed the bottles immediately when they arrived, and on inquiry I had found out that the store tasting crew had selected the whiskey down at the warehouse in Bardstown, KY from barrel number 8136. They actually brought said barrel back with them to Boston and it is now sitting at the front of the store (although, I hear it will be inherited by Night Shift Brewing in the near future). Either way, it's nice to have a little KY in MA.
I haven't seen much of the older Willett bourbon around the Boston area. You see a bottle here and there – sometimes it's an 8-year or a 9-year, sometimes older, usually a liquor store-exclusive bottling like this one.
Willett has an interesting history dating back to the mid 1930s. The distillery had actually ceased production a few decades ago and remained in that state until the beginning of this year. I wasn't the only whiskey geek to get excited upon hearing this news that Willett would start making whiskey again. But, what this does mean for all of the Willett Family Reserve releases that you see out on the market today is that they're just Willett in name. The whiskey itself comes from other distilleries, and has a tendency to vary quite a bit from barrel to barrel.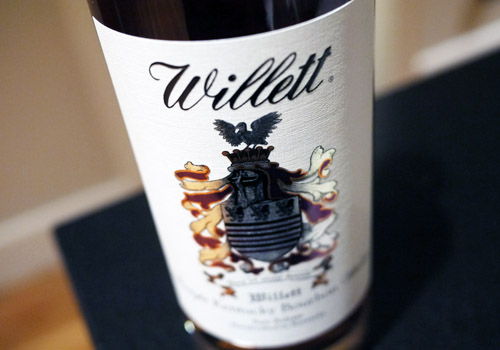 My experience with Willett hasn't been as deep as I would like, but from what I have had and what I have heard, the products they put out tend to be really good. Sometimes, phenomenal. So, even with a $69 price tag it was pretty hard to pass this whiskey up.
I finally caved and picked up a bottle and now I'm thanking my lucky stars that (a) Liquor World decided to bring these bottles in, and (b) that I have a huge lack of willpower when it comes to buying whiskey. Because, damn, this is some killer stuff!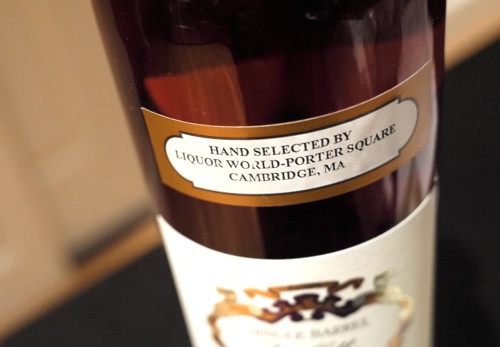 On the nose, the Willett pours spice and smoke out of the glass. It's full of dry toffee and vanilla extract, rich oaky spice, faint traces of red berry and citrus and hints of bitter cocoa. A little water goes a long way in setting the 63% heat aside, bringing with it some more of that mellow red cherry, as well as some burnt sugar and caramel.
This whiskey is raw and delicious. It's dry and woody, with layer upon layer of rich, bold spice. At bottle proof it's a scorcher. Even with a little water this whiskey has a big, powerful mouthfeel with a long bursting finish. There's some chocolate, dark caramel and touches of cherry, cinnamon and clove. It's a whiskey on a mission, gripping and edgy, spicy and sweet.
When I think about all of the really good whiskeys I've had lately, this 10 year Willett bourbon stands up to the test. I wish I could tell you that every older Willett Family Reserve bottle will be this good, but honestly, I'm really not sure. But, I'd certainly go out on a limb and say that if you see a bottle, get it. 91 Points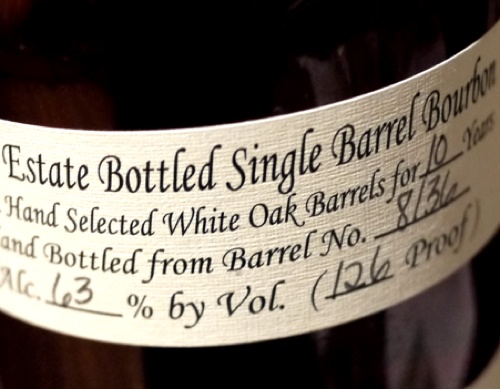 By the way, if you're wondering if Liquor World still has some bottles left, at the time of writing this post they did. And, no, I don't know what Night Shift plans to age in the barrel. But maybe they'll tell us…