There seems to be a common theme amongst people (at least those I've surveyed) when it comes to Tequila. It's a theme that is related to specific drinking situations that have created long term… shall we say, "negative associations" with the spirit. I get it. I was there once. But then I realized that just like with any spirit, there's good Tequila and bad "Tequila." And if you drink large quantities of bad Tequila, you're going to do stupid things and wake up the next morning cursing life. Same is true for every other drink that contains alcohol. That's why they say, friends, drink in moderation.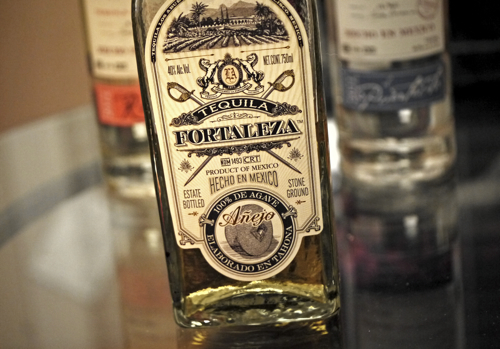 I want to take this opportunity to try to re-write your internal Tequila hard drive. Here's the thing, Jose Cuervo is not good Tequila. In fact, the majority of Tequila consumed in the US is cheap crap that's composed of the minimum level of blue agave required by Mexican law (which is 51%), and is topped off with cheap sugar cane-based liquor, caramel flavoring/coloring, low-quality agave distillate and the like. What you want is not that. You want the good stuff, the stuff that can be just as complex and wonderful as a good whiskey. And that stuff is made from 100% blue agave.
So, here's my New Year's Resolution recommendation for you: drink more good Tequila this year. Trust me, unlike that time in Tijuana when you got kicked out of a strip club for falling off your seat one two many times, you won't regret it. In that regard, here's a short review on a number of accessible, quality Tequila's on the current market that I'd recommend.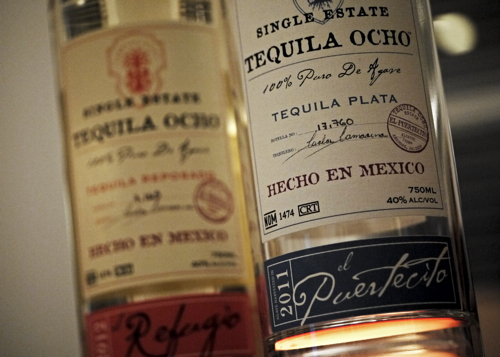 Tequila Ocho Blanco El Puertecito 2011
A fantastically complex single estate Tequila, and one of my absolute favorite blanco's on the market. Lot's of rich savory notes on the nose, salty olive, white pepper, and roasted citrus. Rich and layered on the palate, full-flavored and dirty, dry-yet-fruity, and a long herbaceous finish with baking spices and citrus. 93 points
For $45, one of the best blanco's money can buy. Although, keep in mind that Tequila Ocho does annual single estate releases, so you're dealing with a moving target. But, in my experience, their products are consistently great – and in particular, I've heard very positive things about this year's el Refugio releases.
Tequila Partida Reposado
A seriously smooth and elegant Tequila that's widely available at retail. An initial sweet hit of agave and overripe fruit mellows into layers of honeysuckle, salt, nuts, oak, pepper and melon. On the palate, sweet briny notes mix with oaky notes of cocoa, cinnamon and vanilla. Buttery, vegetal and tobacco-laced spirit builds into a long peppery finish. A bit hot at the end, but overall another really nice Tequila. 89 points
The reposado is my favorite of the Partida lineup (although the Anejo is also quite delicious) and it will run you about $50.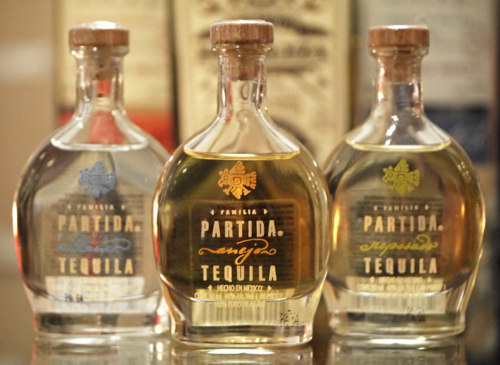 Tequila Fortaleza Anejo
I immediately fell in love with this Tequila when I first tried it. The nose is big on the agave, with floral overtones, and a fruity vanilla essence that rounds off the oak. The palate is smooth and woody, with buttery oak, smoke, very ripe pineapple, cacao nibs, and caramel that builds into a peppery and prickly finish that goes on forever. This is a really unique Tequila that's full of character. 92 points
The anejo is about $75 retail, but if you want to save a few bucks go for their blanco for about $45. It's another big winner.
Don Julio 1942 Anejo
This Tequila is for you whisky lovers out there (and anyone who appreciates a truly finely made spirit). 1942 has a very rich nose with sweet agave, oak, cocoa, brûlée sugar, and caramel corn. The palate is full of rich flavor – sweet fruit, vanilla, oak spices, cinnamon, chocolate, almond, orange citrus and a vegetal dirtiness that I really love. A very lingering finish with agave, salt, cocoa powder and butterscotch. This is a pricey bottle but it's delicious, complex, refined and a clear example of Tequila standing up to Scotch in the highest regard. 92 Points
You should be able to find this Tequila in the range of $100 – $120. It also comes in a beautiful bottle that probably won't fit in your cabinet but it will look really cool sitting on your bar.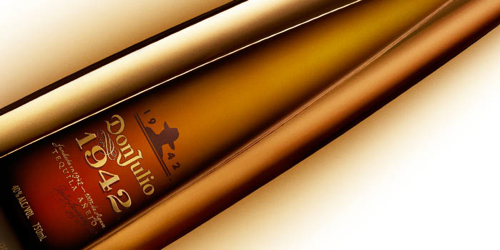 So, put those bad memories behind you and take a step forward into the world of blue agave. And if you're already a fan of great Tequila, I'm sure you'll find a solid buy in any or all of the above.
Here's to a happy Tequila-full New Year!
Thanks to Caroline at Colangelo & Partners for the Partida samples and to Kristin at Hunter for the Don Julio 1942 sample.