I don't know what you're doing this summer, but I'm going to Beer Camp!
There are a lot of buzz worthy craft beer events and releases coming up this summer, but the one I'm most excited for is Sierra Nevada's Beer Camp. In short, Sierra Nevada decided to invite every craft brewery in the country (of which there are nearly 3,000 now) to take part in a multi-weekend traveling beer festival. To coincide with the tour, they're releasing a mixed 12-pack featuring 12 different beers, each brewed in collaboration with a stand-out brewery from around the country, and… wait for it… the 12-pack will feature 10 bottles and 2 cans. So, essentially what we're looking at is a craft beer festival of unprecedented proportions flanked by the rollout of a beer package never before conceived of.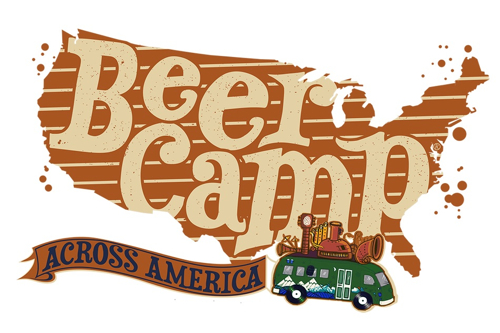 But as Ken Grossman, CEO of Sierra Nevada, says: "Craft brewers delight in pushing limits."
The Beer Camp tour winds its way across the country for three weeks, ending in Mills River, NC where the company will soon be opening their second brewery. This move makes Sierra Nevada one of the few bi-coastal craft breweries in the country. A fitting step forward, I'd say, for a brewery that has been at the very forefront of the craft beer movement for nearly 35 years.
Tickets are still available for all festival dates (as of the writing of this post), but only 5,000 tickets will be sold per tour stop. And, the lineup for each market is shaping up to be pretty epic. In fact, nearly 700 breweries have already signed up to be a part of the tour; and with each brewery bringing two beers a piece, we're looking at about 1,400 beers featured across 7 tour dates.
Here's the lineup:
– Sat, July 19th: Northwest Edition at Sierra Nevada Hop Field in Chico, CA, 12-5 p.m.
– Sun, July 20th: Southwest Edition at Embarcadero North in San Diego, CA, 1-6 p.m.
– Fri, July 25th: Rocky Mountain Edition at Sculpture Park in Denver, CO, 5-10 p.m.
– Sun, July 27th: Midwest Edition at Navy Pier in Chicago, IL, 12-5 p.m.
– Fri, August 1st: New England Edition at Thompson Point in Portland, ME, 5-10 p.m.
– Sat, August 2nd: Mid-Atlantic Edition at Penn Treaty Park in Philadelphia, PA, 12-5 p.m.
– Sun, August 3rd: Southeast Edition in Mills River, NC, 1-6 p.m.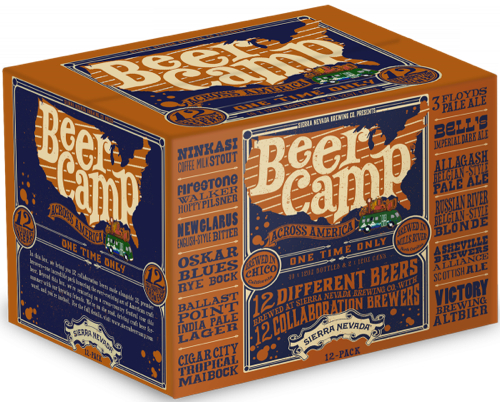 The 12-pack is also shaping up to be something of mighty proportions. Breweries who participated in the collaborations include Russian River, Allagash, Ballast Point, Bell's, Cigar City, Firestone Walker, and 3 Floyds. So, you know, just like some of the very best breweries in the country. Though, it does seem like these 12-packs may be a lot harder to come by than tickets to the festival dates. From the early mumblings I've heard, only 500 cases will be coming into Massachusetts. So, if you want one, better cozy up to your local retail manager.
Want to pick up some tickets or learn more about the Beer Camp tour/release? Check out www.SierraNevada.com/BeerCamp.
Hope to see you at the Portland, ME stop!