Not everyone who grows up in and around the wine industry finds their path into wine so easily. And when they do, it's not always what tradition had intended.
Idlewild's founder, Sam Bilbro, is a case in point. Sam grew up in wine country surrounded by the vineyards of Marietta Cellars, which his dad, Chris, founded in 1979. Sam didn't immediately choose the path of wine, but when he eventually did several years ago (with his wife, Jessica, who is currently winemaker at Passalacqua) it was on his own terms and with his own unique perspective.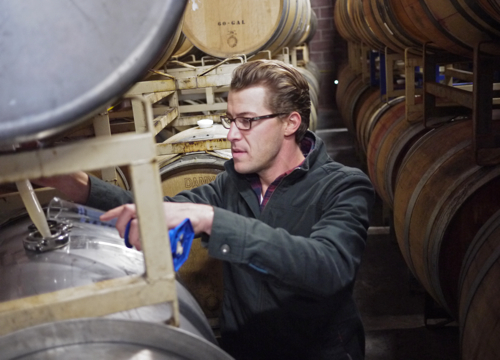 Sam's vision, which he is so impressively executing upon today, is to use uncommon grapes–specifically, those traditionally grown in the regions of Piedmont and Northern Italy–to produce intriguing and expressive wines from unique sites in Northern California. It's a vision rooted in passion. To find and care for vineyards that can effectively grow grapes like Dolcetto and Arneis in this area—and in some cases finding the minuscule tracks of land that have already been growing them for some time—is not a task for the unadventurous. And now, with a few vintages behind him, Sam has shown that he can bring these varietals to life with incredible dimension and energy.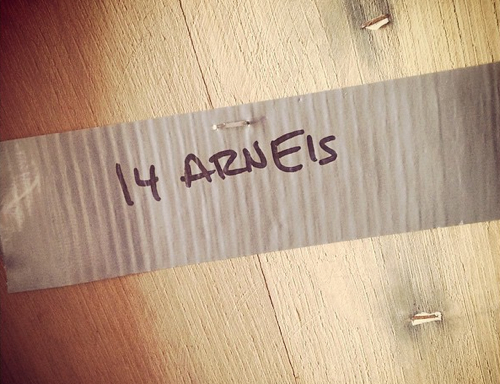 When I scheduled a visit with Idlewild at the winery's tiny industrial outpost just north of Healdsburg, Sam gave me a forewarning that the place wasn't pretty; but as he said in an email, "it's me." Of course, beauty is in the eye of the beholder, and I've got to admit there was something really captivating and memorable about this claustrophobic cement warehouse, stacked front to back with barrels and wine gadgetry. It was the passion and energy of the place. A mad scientist's secret lab tucked into a hidden corner of wine country.
Sam pulled up in his truck and greeted us with a friendly smile. We walked into warehouse 16, and found a small space where we could stand. He handed us a few glasses and apologized for not having any white wine to try ("they're all sold out," he said–which, admittedly, was a little disappointing because rumor has it his Arneis is truly phenomenal). Then, with just a few words exchanged, Sam put on his mad scientist hat and said that he had something special to show us. So, with thief and beaker in hand, he went out amongst the sea of wood, from barrel to barrel, taking a little bit of this and a little bit of that and in front of our eyes blended together a new wine he's working on. Something he calls Bee—a blend of Muscat, Cortese, Friulano and Rose.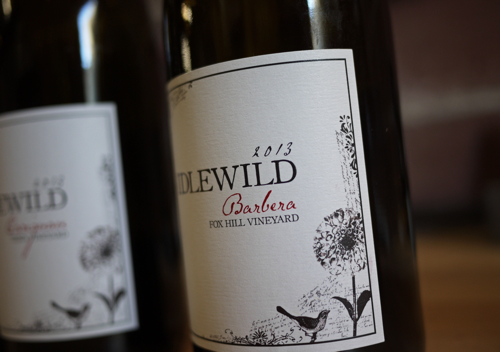 The result was mental… in the best possible way. Like many of Idlewild's wines it was dry and bright, screaming with acidity that pierces through and sends your taste buds flying. I would've bought a case had he had the final product bottled and ready to go. It was one of the most memorable wines I've had in a long time, and I'll be anxiously awaiting its release in a few months from now.
Sam put the barrel-works aside and we started down a lineup of his reds that he had placed out on his work table. A Valdiguie with tart red raspberries and a bouquet of hibiscus and verbena; a dry and dusty Dolcetto with zingy pomegranate and wild cherries; a Carignan so rich and brambly, bursting with black berries; a whole cluster Barbera screaming with acid.
Like the Bee that had set me buzzing just a few minutes before, these red wines were flowing with energy, depth and brightness. Each with its own truly unique personality; showcasing the incredible result of what happens when you take grapes that were meant for Northern Italy and effectively transplant them in Northern California (and, of course, put them in the hands of a very qualified winemaker). It's clear that Sam pours his heart and soul into these wines and they, in turn, are a direct reflection of his bright personality and vision.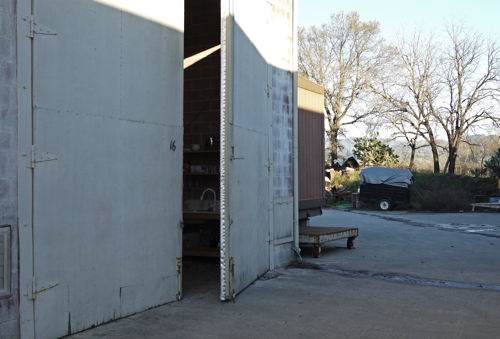 Visiting Idlewild
As you may have inferred, Idlewild doesn't have a tasting room. So if you do want to check out Sam's wines, I'd recommend looking for Idlewild at an event, or on a restaurant list. Or, if you're in a state that permits, you can order the wines directly from the winery's website. Of course, if you're feeling adventurous, you may even consider scheduling a private tasting at Sam's space near Geyserville. But, one way or the other, seek out these wines. They are, he is, phenomenal and a complete embodiment of the new California wine frontier.