Boston beer drinkers, you're in luck. Next week Brooklyn Brewery and Goose Island are each taking over the Boston area and they've got a whole bunch of great events going on. Including one event that you can WIN A FREE PAIR OF TICKETS to (read on).
Brooklyn Brewery Mash, Boston: June 15-June 21
Brooklyn Brewery is bringing its Mash tour back to Boston this year, with events kicking off on Monday, June 15th. As Brooklyn Brewery describes it, Mash is an international traveling food, beer and arts festival featuring what's next in food, film, comedy, beer and more. The tour stops in six US cities as well as London and Stockholm. I missed out on the tour last year so am looking forward to catching some of the action this year.
This year's events will kick off with a number of tap takeovers including one at The Hawthorne, featuring Brooklyn Brewery co-founder and President Steve Hindy. Other events include:
Thursday, June 18
State of Craft Beer with Brooklyn Brewery, Sam Adams, Harpoon and Ipswich Brewing
A panel discussion featuring Steve Hindy, Jim Koch, Dan Kenary, Rob Martin, John Holl and Andy Crouch.
Friday, June 19
Secret Supper with Dinner Lab
Saturday, June 20
Animation Block Party & Brooklyn Beefsteak
Sunday, June 21
Mash Edu: DIY Dinner Party with Chef Andrew Gerson
A cooking class meets beer tasting meets dinner party…on Father's Day! WANT TO WIN A FREE PAIR OF TICKETS TO THIS EVENT? Maybe you and your dad can bond? Comment below or tweet @drinkinsider with your favorite beer and food pairing and you'll be entered to win. The winner will be notified this coming Wednesday (June 17th).
For more information about The Brooklyn Brewery Mash Tour Boston, visit: http://brooklynbrewerymash.com/boston/brooklyn-beer-here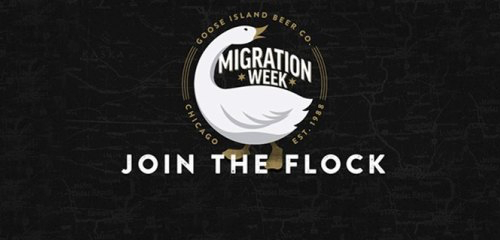 Goose Island Migration Week, Boston: June 16-June 20
Goose is also back in town for their annual Migration Week. I always enjoy this week because it's one of the few times during the year when you can readily access (relatively speaking) the good stuff from Goose; like Bourbon County (and variants) and their growing lineup of sours. This year the events kick off at Stoddards in downtown Boston on Tuesday night, then onto a series of liquor stores and bars in the coming days. On Friday the 19th, you'll be able to catch a series of Bourbon County Black Friday's in June at various bars around town. Then they'll wrap it up with a brunch at Brownstone in the South End on Saturday morning.
For the full lineup of Migration Week events check out the schedule here.
Enjoy the takeovers, Boston beer friends.