Antinori. Ornellaia. Tenuta San Guido.
If you're a wine lover, these names likely resonate with you as some of the best and most sought-after Italian wineries. In fact, it's hard to tell the story of Italian wine today without mentioning these names.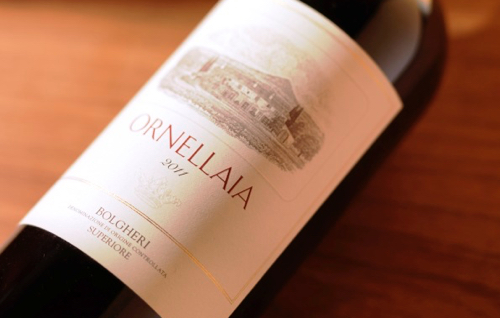 But what about Tenuta di Biserno? Perhaps that doesn't ring as much of a bell? But it should… and it will, soon.
If you're up on your Italian wine history–especially that pertaining to Super Tuscans–you may know that a man by the name of Marchese Lodovico Antinori founded Tenuta dell'Ornellaia in the early 1980s. Ornellaia is located on the Tuscan Coast in Northern Maremma, and lies adjacent to Tenuta San Guido, the producer of Sassicaia.
San Guido was founded by Marchese Mario Incisa della Rocchetta. Mario is the uncle of Lodovico, and Lodovico's brother Piero Antinori. Piero is the President of Antinori Wines.
I think you get the picture. One family, many world-class wineries. Nothing to see here.
Of course, as many of you Italian wine buffs know, Lodovico wound up selling Ornellaia to Robert Mondavi in the early 2000s. It later wound up transferring hands to Frescobaldi, but either way, by 2002 Lodovico Antinori was working with a fresh slate.
Which is where Tenuta di Biserno comes into the picture.
It didn't take Lodovico long to begin planting a new vineyard in the same area on the Tuscan Coast. By 2005 Lodovico had transformed a large plot of wheat land into a beautiful, world-class vineyard. And together with his brother Piero Antinori, they set the stage to open a new wine venture focused on producing Bordeaux varietals in the Upper Maremma.
One unique difference, however, between this wine venture and the others (including the other Bordeaux-focused wineries), was that Biserno would put a larger emphasis on Cabernet Franc. Other Bordeaux varietals are also part of the mix, including a relatively high percentage of Petit Verdot. But Cabernet Franc was the vision.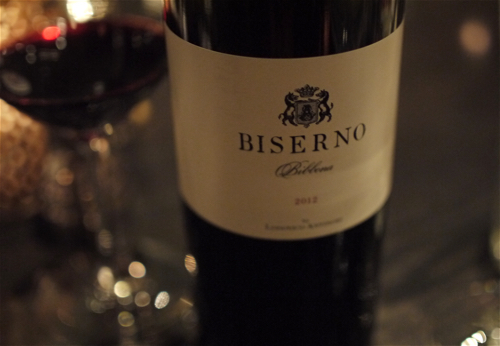 I, admittedly, had not heard of Tenuta di Biserno when I was first invited to have dinner with Marchese Lodovico Antinori at Boston's Grill 23. But according to Lodovico, I'm hardly in the minority.
Biserno's first official vintage was in 2007. And it has been a relatively slow expansion to the American market. For the most part, it seems—at least here in the States—Biserno is still very much under the radar.
After tasting through the wines with Lodovico, however, I can assure you that this is only a temporary status.
Like Ornellaia… and Sassicaia… and Antinori… Biserno will become a household name for Italian wine lovers around the world. It's only a matter of time.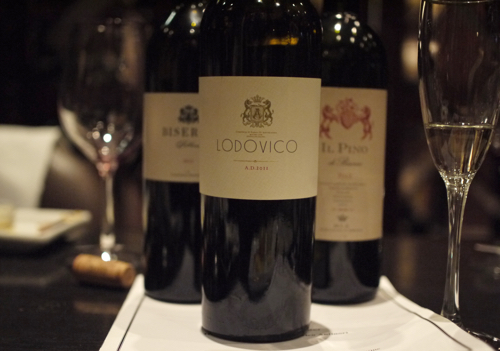 Here's my take on some of Biserno's wines:
Il Pino di Biserno is Biserno's "second label." Sure, it'll run you $75 a bottle, but a second label nonetheless. As Lodovico puts it, this wines gets the "leftovers." Mr. Marchese Lodovico, let me say, I would be glad to have your leftovers any time.
We tried both the 2014 Il Pino and the 2012, which were both beautiful wines but very different. The 2012s across the board showed a depth in layers and complexity that stood out.
The 2014 Il Pino is supple and silken, with currant, tobacco, elegant tannins and a lightly mouthwatering acidity. The 2012 is layered and dirty, inky and expressive, beautifully textured. There are layers of earth and umami that unfold with every sip. An easy 91 and 93 points respectively.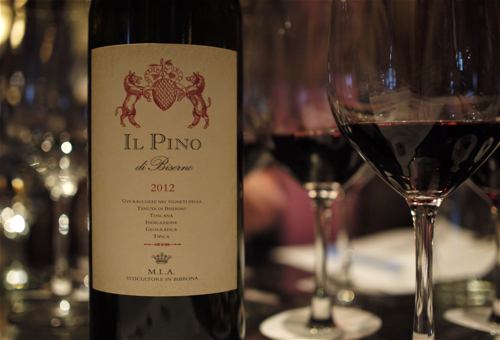 Tenuta di Biserno Biserno is the eponymous "first label" that gets the premium blend. A bit more Cabernet Franc (up to 30%) and a bit more throttle, these wines are simply outstanding. The 2012 was once again the standout of the vertical, which also included the 2010 vintage. Blacker, deeper, and spicier with mushroom and amped up umami notes. Polished and deviously expressive, Biserno 2012 is a true stunner. 94 points.
We finished the flight on the prized wine of the Biserno estate, Lodovico. This wine is predominantly Cabernet Franc with a healthy touch of Petit Verdot, making it a very unique $400 Italian wine. Lodovico says the blend is about 90/10. If you want to understand what texture and energy in wine is all about, drink this. Dusty tannins swim gracefully around silky black fruit and rose petals. Spices build around minerals and cigar ash. This is a wine that will stone you. It will leave you mesmerized in thought, confused and amazed by the longevity of the finish. 95 points.
A Master of Wine, whom I have a lot of respect for, was at my table during the tasting. His description of Lodovico: "A religious experience."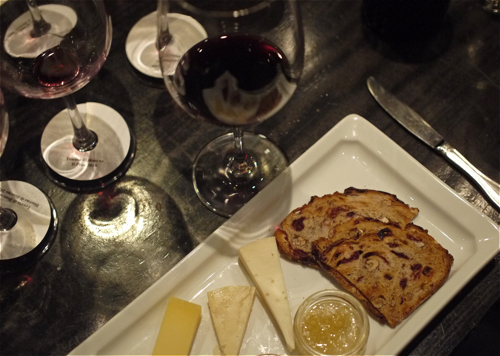 These are special wines. They are layered, terroir-driven, finessed wines that bleed texture and elegance. And paired with an incredibly delicious steak dinner at Boston's Grill 23, they entered into the world of sublime.
A HUGE thanks to Marchese Lodovico Antinori, Kobrand Wines, and Grill 23 for hosting this event.