I'm not quite sure how Dave Pickerell juggles all of the things he does. Between his rigorous travel schedule, Master Distiller status at multiple distilleries, and consultant distiller status at many more distilleries, I'd venture a guess that the man is about as thinly stretched as a whiskey man can be. But despite his seemingly intensive workload, he's doing a hell of a job helping to churn out some of the best craft whiskey in America today.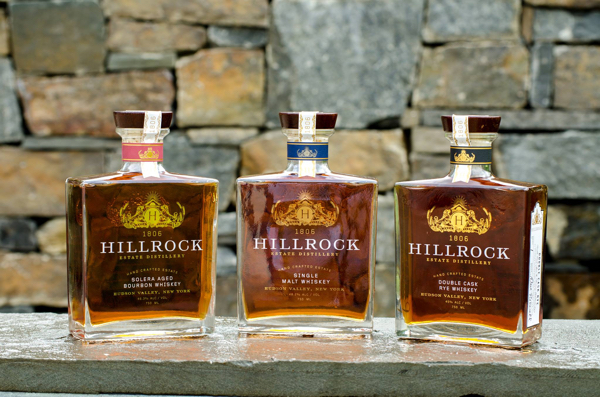 Pickerell is, as you may know, the Master Distller of WhistlePig in Vermont, where he's been producing some truly outstanding rye whiskey. But, he is also the Master Distiller at Hillrock Estate Distillery, which is about three hours south of WhistlePig in New York's Hudson Valley. There, Pickerell is showcasing a broader set of whiskey chops, tackling not only rye but also single malt and Bourbon.
And while Dave Pickerell may be more well known for his work-to-date at WhistlePig, the work he's doing at Hillrock should be getting that bright spotlight as well.
Launched in the fall of 2012 by owner Jeffrey Baker, Hillrock Estate Distillery has carved out it own unique niche as one of the few, true "field-to-glass" distillery's in America. From the very beginning they have been entirely focused on producing their own liquid from their own raw ingredients.
On-site, they've got a malt house, granary and barrel house. They have fields of grain that are tended to without the use of pesticides, herbicides or chemical fertilizers. Everything has a focus on sustainability and organic method.
This field-to-glass thing may be WhistlePig's end goal, but Hillrock has been doing it from the get go.
It's nice to have proper funding to do things right.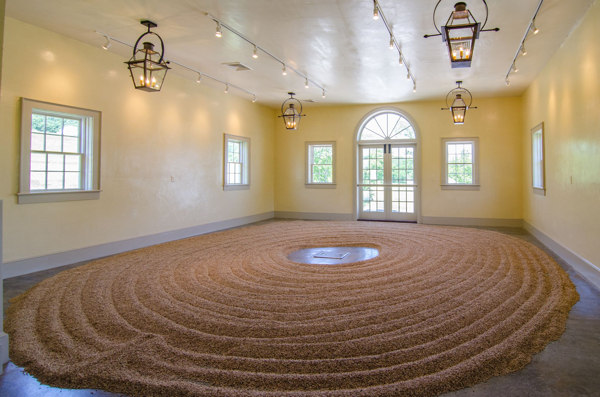 Pickerell does produce a rye whiskey (Double Cask Rye) at Hillrock, but the distillery's year-round portfolio also includes a fantastic Solera-Aged Bourbon (reviewed below) and a highly-awarded Single Malt. They do the occasional limited release as well, and for the holidays this year they'll be releasing a Solera-Aged Bourbon finished in Cabernet Sauvignon barrels (also reviewed below).
For those of you who are familiar with the deliciousness that is Dave Pickerell's cask-finished whiskeys, I'm sure you are as excited as I was to hear about this new seasonal release.
Another difference between Hillrock and WhistlePig, by the way, is price points. Maybe Hillrock will eventually creep up, but right now most of their whiskeys are around or below the $100 mark. Whereas WhistlePig's newest Boss Hog is coming in at $500. Which is ridiculous. But we'll save that for another post.
And at these relatively low price points, for the quality of product that Hillrock is producing, I'd have to say that these whiskeys are some killer buys. I seriously suggest you check them out.
Read on below for my review of Hillrock's Solera-Aged Bourbon, along with the upcoming Cabernet-finished release.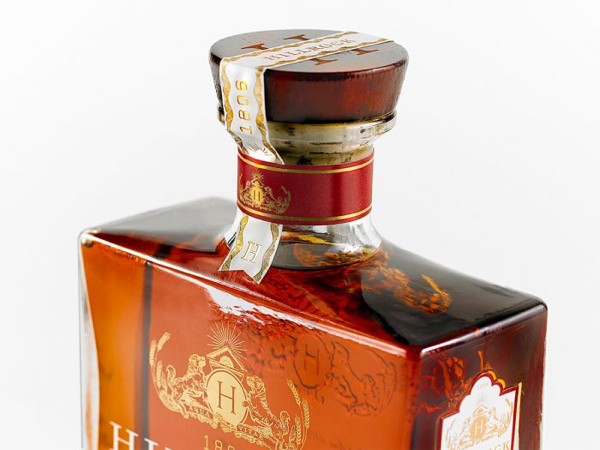 Hillock Solera Aged Bourbon, 46.3%
There is a lot of craft Bourbon in the US now, and a lot of them get lost in the mix. Not this one. First of all, the Solera method is a unique maturation method that is employed by very few distilleries in the US. The method involves removing a small portion of whiskey from the barrel and adding new whiskey in its place. No barrel is every fully emptied, and age and complexity increase over time. Small barrel-aged Bourbon is blended with mature Bourbon and then finished in Oloroso Sherry casks. The average age of the bottled product is over 6 years.
Review: A beautiful aroma of rich honey, vanilla and caramel, with a hint of apple and sweet spice. The palate is smooth and peppery, with notes of oaky spice, earth and toffee, accented by sherry and dried fruits. A real show-stopper of a Bourbon. Easily in contention for one of the best American craft whiskeys in the country today, and my favorite of Hillrock's offerings. 93 points.
Hillock Solera Aged Bourbon, Napa Cabernet Sauvignon Finish
Dave Pickerell does a lot of experimentation with barrel finishing. At WhistlePig, he's used everything from Sauternes Casks, to Madeira, Port, Cognac, and Sherry. For Hillrock's special holiday release this year (launching September 30th), they will be unveiling a Solera Aged Bourbon finished in (Napa) Cabernet Sauvignon barrels. I got my hands on a pre-arrival sample.
Review: Overall, this is a very similar whiskey to the regular bottling, with some subtle differences. Side-by-side, you get a little less honey on the nose, and hints of red wine in its place. But it's a bit sweeter overall, with a little more oak presence–a little more tannin on the palate, and a little more sweet wood spice.
Is it an improvement on the original? No. But it's hard to top a 93-point whiskey. The original (as I've stated above) is phenomenal. But it's a slight variation and a cool addition to the collection if you like wine-finished whiskeys. It certainly would make for a great gift for that Pickerell whiskey-lover in your life. 91 points.
Photos in this post are from Hillrock Estate Distillery