The first two releases of Wild Turkey's Master's Keep series were standouts for the 75+ year-old Bourbon brand. Both Master's Keep 17 and Decades showed a new perspective from the distillery's newly-minted Master Distiller, Eddie Russell, and gave us a little treat of some older WT stocks.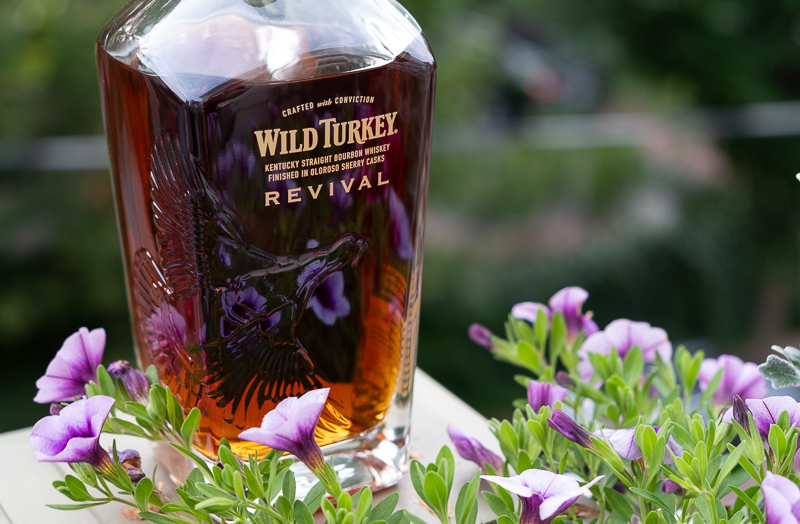 The third release, Master's Keep Revival, was launched in June and takes the series even further. Like the first two, it features older whiskeys — in this case, a blend of 12-15 year Bourbons. But, unlike 17 and Decades, Revival gets the royal finish in 20-year-old Oloroso Sherry casks. The whiskey is, in part, an homage to Wild Turkey Sherry Signature, a product Eddie's father and distilling legend, Jimmy Russell, introduced in the early 2000s.
As a limited edition luxury release, Revival is packaged up in a beautiful stout bottle and is enclosed in a sexy red box. It's a 75% corn-based mashbill, with 13% rye and 12% malted barley. The Bourbon was bottled at 101 proof, which is quite fitting seeing that at the time of release, Eddie and Jimmy collectively had 101 years of experience between them.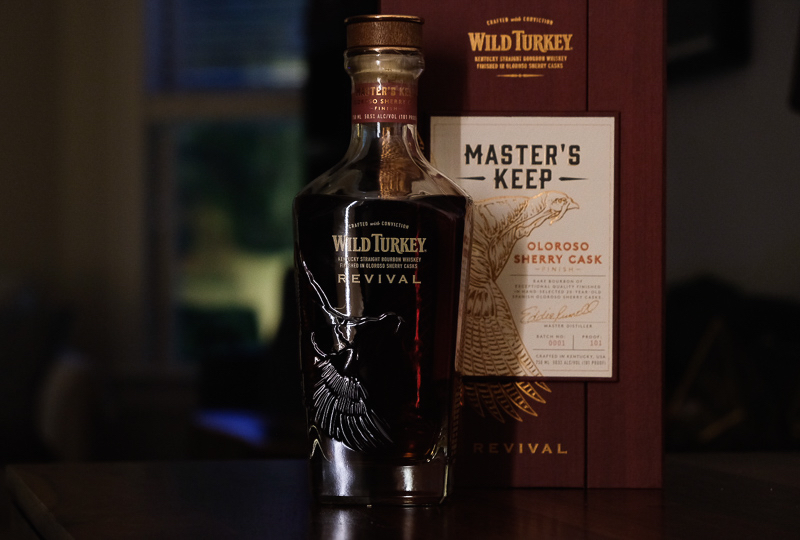 Eddie traveled to Jerez, Spain to pick out the Sherry barrels himself for Revival. After coming across mostly young Sherry barrels, he was able to identify a source for older barrels, and selected 20 year barrels that would allow him to pull through a richer flavor with stronger fruit notes.
My Take:
On the nose the nuttiness of the Sherry is present but not overwhelming. You still get that older Bourbon character, well-worn oak, orange peel and caramel. There's also burnt brown sugar, cigar box, and dried red, raisin-y fruit notes.
On the palate, wood spices up front carry into a creamy mouthfeel and a long, spicy finish. There's a melange of dried fruits, tropical flavors and sweet honey notes that counterbalance a dry, tannic and oaky profile. You get hints of the Sherry, which adds a certain fruity richness to the whiskey, but the Sherry influence is reasonably subtle — enough to give you complexity, not enough to take away from the 10-15 years of work that went at the distillery.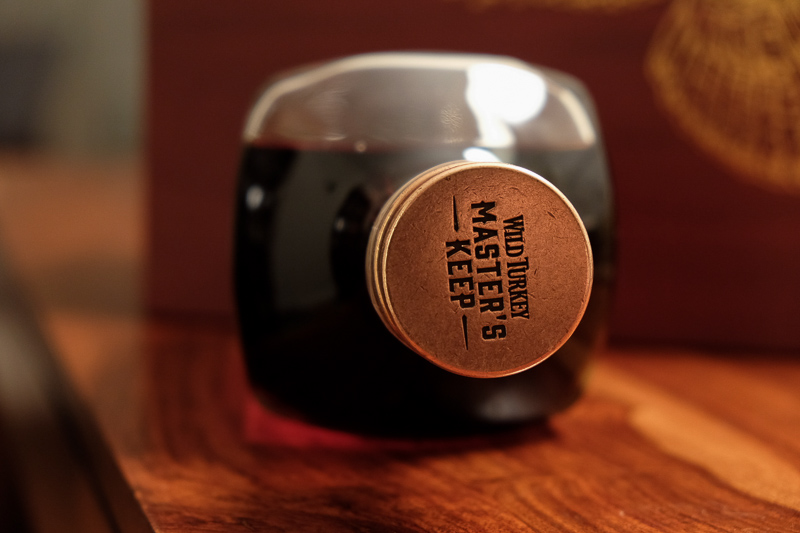 I keep coming back to the finish on this Bourbon, though; it's incredibly long and textured… and it reveals more as you dig deeper. What hits you first as a lasting dry spice, starts to reveal all kinds of intricacies like cocoa, vanilla, tobacco, nuts, clove, and cracked pepper.
This Bourbon has a lot going for it. But that finish is the cherry in top. 90 points
If you like Sherry-finished Bourbons with a good amount of oak-aging, Wild Turkey's Master's Keep Revival is a whiskey you'll want to get your hands on. Only 1,600 cases were released, so better hurry up. SRP: $150