If you fly into the San Francisco airport, you can pretty much go any which way you'd like and you'll eventually find yourself in wine country. Perhaps with the exception of west, where you'll find yourself in the Pacific Ocean.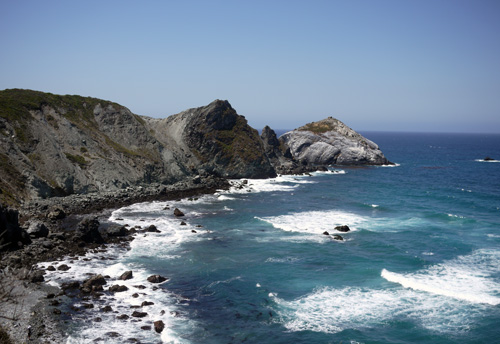 Head due north on 101 and you'll be driving into the heart of Russian River Valley in about an hour. Head east over the San Mateo bridge, and you'll hit Livermore in about the same. Head south and you'll have hours upon hours of endless options, from Ridge's Monte Bello Vineyards in Cupertino, to Santa Cruz and the Monterey Peninsula (all within an hour/hour and a half drive).
Once you've hit Monterey, lush green starts to turn into vast expanses of farmland and rocky coastline and you know you've entered the fertile lands and scenic overlooks of Central Coast. From Salinas down to King City and beyond into Paso Robles, Edna Valley and Santa Ynez, the Central Coast holds a bounty of terrific wineries and mega vineyards. Not to mention, some truly amazing fruits and vegetables.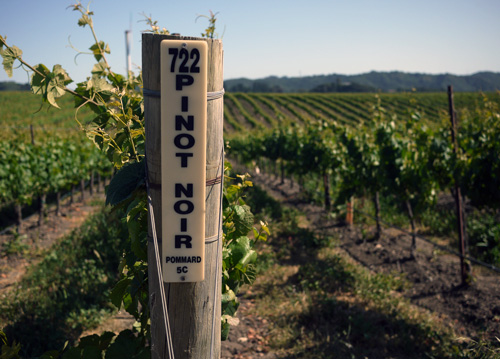 I spent much of last week traversing the Central and Northern California wine lands. The journey started in Paso Robles, a mini-Sonoma surrounded by country roads and sleepy farmsteads. From there, down to San Luis Obisbo and Edna Valley, and back up Highway One, to Carmel, Monterey and finally, Sonoma and the lower reaches of Mendocino.
It's a lot to take in with only a week's time to spare. In any one of these specific wine areas you could feasibly spend a week without visiting the same winery twice. So, knowing that efficiency would be key to making the most of the experience, I set out to pinpoint great wineries along the way, those that exemplified the regions and brought unique offerings to the table.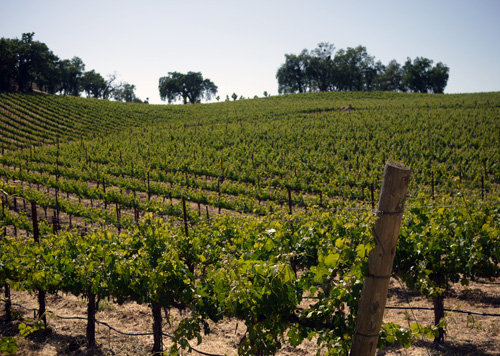 The first stopover in Paso produced some fantastic offerings. The two stand outs were L'Aventure and Tablas Creek. Both wineries were not only stand outs for the region, but easily two of the best wineries on the entire trail, from Sonoma on down.
Down a long dirt road, surrounded by hilly vineyards, L'Aventure Winery is one of the diamonds in the whole of the area. The reds are silky and complex. They dance on the tongue, decadently balanced, sultry and exquisite. All grapes are estate grown and each wine tasted – starting from a beautifully creamy Rose – continued to build a story of excellence. Take a look at some of the scores these wines get and you'll understand that I'm far from exaggerating. If you go, don't miss out on the estate cuvee – a tremendously structured and spicy blend of Syrah, Cabernet Sauvignon and Petit Verdot. The wines aren't cheap (with the Estate Cuvee going for $85/bottle), but if you can roll high, don't miss out on this winery.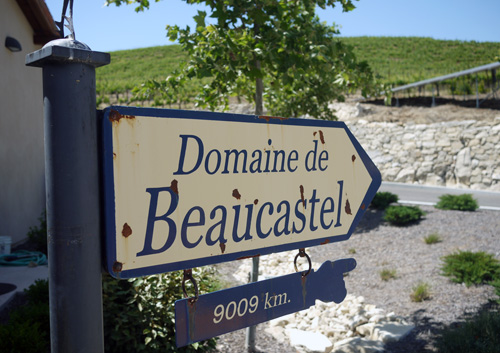 Tablas Creek is another must visit. And for me, it was the winery on this trip that I was most looking forward to. The vineyard is a partnership between the Perrin family of Chateau de Beaucastel in Chateauneuf du Pape and Robert Haas. Vines were imported from the Perrins' estate in France and were used for the Paso vineyards' plantings – Mourvedre, Grenache Noir, Syrah, Counoise, Roussanne, Viognier, Marsanne and Grenache Blanc. All of the Rhone regulars. Their flagship wine, Esprit de Beaucastel is a blend of the best estate grapes, modeled after the Chateauneuf wines. I couldn't leave without picking up a bottle of the 2009 release – an earthy, spicy, and structured wine full of dark red fruit and minerality.
Although these two wineries are geographically close, their styles are completely different – both wonderful in their own unique ways. Where L'Aventure's wines are silky and buttoned up, Tablas Creek's are deep and layered, tannic and earthy. The reds in both cases are highly colored stand-outs, but don't miss out on the whites. Tablas' Grenache Blanc and Verentino are killer and if you want something truly unique, their 100% Mourvedre dessert wine is a must-try – beaming with rich flavor and balanced sweetness.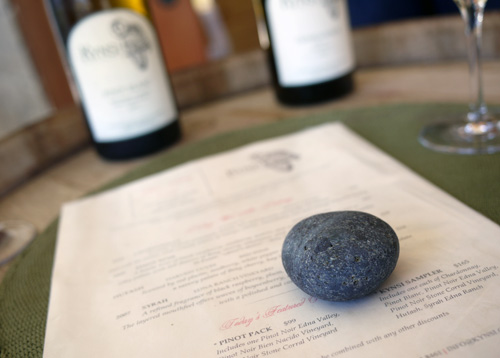 If you've made your way to Paso Robles, than there is absolutely no excuse not to take an extra 30 minutes and drive down into the Edna Valley. Two wineries that I enjoyed were Kynsi and Chamisal. The vineyards actually back up to each other's properties, and they're both just a short drive outside the city of San Luis Obispo (named the happiest place in America). Both Kynsi and Chamisal are laid back wineries that offer a diverse selection of Burgundy and Rhone grapes at reasonable prices. And they both ofter nice grounds to relax and taste in the warm Central Coast air.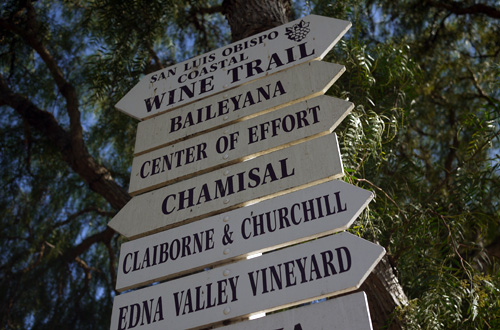 The second leg of this wine journey is recapped in a follow-up post, Back on the California Wine Trail (Part II): Sonoma. In the meantime, if you've spent time in Paso Robles and Edna Valley, I'm anxious to hear your thoughts and recommendations in the comments. Do you have any favorite wineries you'd share?