An industrial road on the outskirts of Boston winds its way deep into a mess of run-down factories and broken brick buildings. It's a part of town you have no business going to without specific purpose, or a GPS that has led you horribly astray. Nevertheless, on this sunny Saturday in the dead heat of summer, I found myself standing at a crossroads amongst these factory buildings, trying to find my way to beer.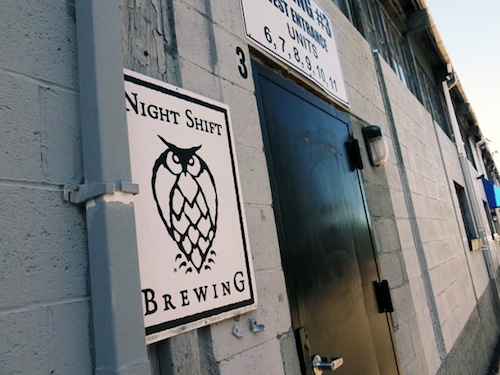 Not all breweries are what your mind has made them out to be. You paint a picture of gleaming steel fermenters and glorious bottling lines, row upon row of wooden barrels and full kegs as far as the eye can see. Maybe even a parking lot to leave your car whilst visiting said brewery. But the reality of the situation is that many of the upstart craft shops that have trickled into the market over the past year or two have had to start with the bare bones. With limited funding, these graduated homebrew-turned-nanobrew operations have set out to build the commercial basics that will allow them to establish a place in the local market and take a shot at the dream. Night Shift Brewing is one of these operations.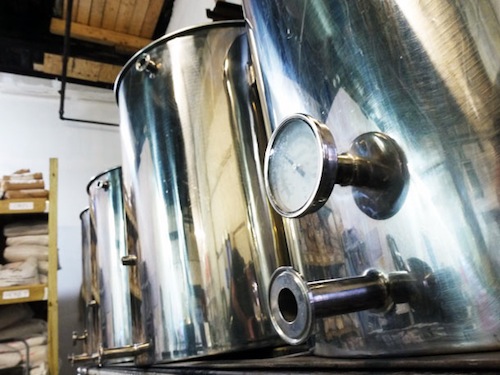 I first came upon Night Shift at a tasting back in the spring, just shortly after the brewery's launch in March 2012. Their line of beers was bold, intriguing. Unlike most craft breweries, Night Shift skipped over the usual suspects – IPA, Pale Ale and the like – for a trio of offbeat brews with ingredients you'd sooner see on a food menu than on a beer label. Bee Tea is a wheat ale brewed with sweet orange peel and orange blossom honey, and aged on tea leaves – a surprisingly mellow and impressively restrained beer. Taza Stout is a mouth-watering flavor bomb brewed with chicory root and ginger and aged on cacao nibs from nearby Taza Chocolate. And their most popular release, Trifecta, is a Belgian-style pale ale fermented with three Trappist yeast strains and aged on vanilla beans.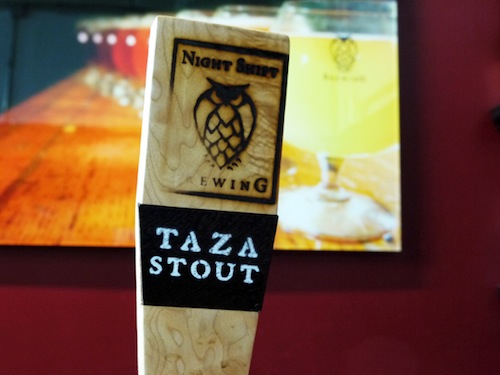 Back at the industrial compound in Everett a metal door on a drab concrete building opens into a dark, shadowy hallway. Once a factory for World War II machinery, the building is now home to two small breweries (the other, Idle Hands) working side-by-side to pump out beer as quickly as they can. Night Shift's facilities are indeed that of a fledgling start-up – somewhat manual, somewhat all over the place. But they've got the essentials to produce the impressive beers they've been putting out, and the chops to back it up.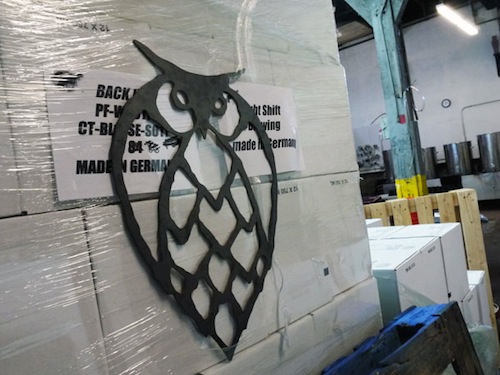 Michael Oxton, Robert Burns and Mike O'Mara are the threesome behind Night Shift. Friends, roommates, and brewers, these beer-savvy young entrepreneurs have crafted their passion through years of home brewing and experimentation into the late hours of night (hence, Night Shift). They have a penchant for offbeat ingredients like rose hips and habanero and for making beers that go well with food. They have a sour room that stays at a summery 85 degrees and plays host to wild yeast fermentation and barrel-aging beers. Their latter two releases, a Belgian-style quad ale fermented with brown sugar and Shiraz and a Berliner Weisse style sour ale brewed with lemongrass and ginger show that not only can these guys come up with creative concepts but they can execute as well.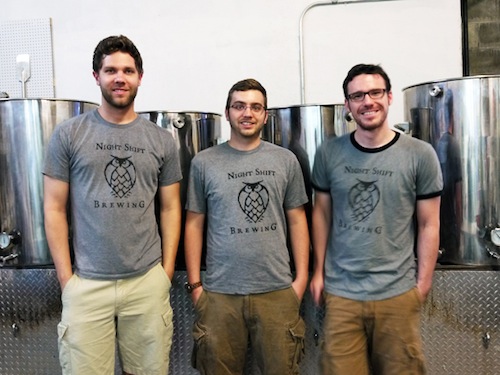 When I was at the brewery, Night Shift was in the process of bottling their fourth batch of Somer Weisse (personally, my favorite release by Night Shift). The last batch was scooped up by the beer-consuming public at impressive speed and had been out of stock everywhere in the Boston area. Clearly a sign that Night Shift is doing something right. Viva Habanera, the newest entry to the lineup, is currently available at retailers in the Boston area. It's another impeccably balanced, flavorful beer with a touch of spicy heat to kick start the senses.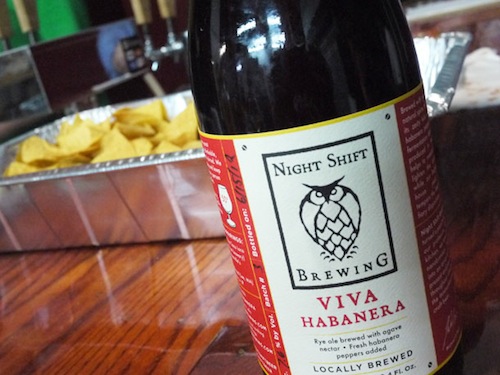 In the months to come, the craft beer industry will inevitably continue to grow and more home brewers will cast aside their day jobs in pursuit of the dream. If Night Shift tells a story of this new breed of nanobrewers, we, the beer drinking public, are truly in for a remarkable and exciting year ahead.