Hey folks. I've got some great news for all of you Valentines procrastinators: The Boston Wine Expo is next weekend, February 16-17! Conveniently, this is Valentines Day weekend and what better way to enjoy Valentines than spending it drinking a lot of wine with a special someone who enjoys drinking just as much as you do?
Even better than that, I've got a pair of tickets to give away. Right here on Drink Insider. All you have to do is leave a comment on this post with one wine that you have really enjoyed recently and your favorite Boston-area wine shop. On Saturday, I'll pick a winner at random and just like that, you may be the proud owner of two tickets to Wine Expo. Easy!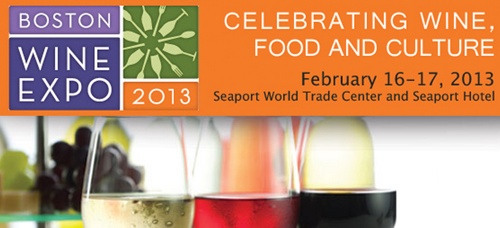 Why you should go to the Boston Wine Expo even if you don't win.
Frankly, if you're reading my blog, there's a good chance that you like to drink good beer, wine and/or whisky. Boston Wine Expo is hands down one of the most expansive wine events in Boston all year and you'll have an opportunity to taste wines from all over the world from large and small wineries. There's also a host of really cool seminars including:
– 40 Years of Winemaking with Joseph Phelps
– Oregon Pinot Noir
– Barbaresco: Featuring Eight Crus from Produttori del Barbaresco
– Getting to Know Russian River Valley with Merry Edwards
– Chateau de Beaucastel Chateauneuf-du-Pape Vertical (Including 1990!)
And for my fellow whisk(e)y enthusiasts:
– Bourbon Masters: Buffalo Trace's Master Distiller, Harlen Wheatley
– Scotch Tasting with Gordon & MacPhail
If you're into food, they're going to have a lot of that as well, including appearances from some of Boston's top chefs like Barbara Lynch and Ming Tsai.
I don't really know what else to tell you. If you like wine, and you live in the general vicinity of Boston, this is basically a can't miss annual event. So, do yourself a favor and leave a comment so you can try to win some tickets. Otherwise, just buy a damn ticket and come find me there so we can cheers to good drinks and an endless flow of Chateauneuf-du-Pape.
Update: Congratulations to Nadine P!