Like most of America, I watched the Super Bowl last night. And like most of America, I did so with a can of beer in my hand. And, yes, I too got really pissed off at Bob Dylan (still one of the best) when he – perhaps, unintentionally – dissed American beer.
It'd be nice to think that the majority of America might have realized by now that a can of beer in hand doesn't have to mean Bud Light (or Miller Lite, Coors Light, etc.). And it certainly doesn't have to mean "made in Germany" (I'm looking at you Bobby D./Chrysler). But, alas, American craft beer still has a long way to go to penetrate the fabric of our heavily patriotic, gas/beer guzzling society. On the bright side, however, I'd venture to say that there were probably more people drinking a can of craft beer for this year's Super Bowl than ever before. So, here's to looking up, eh… Peyton?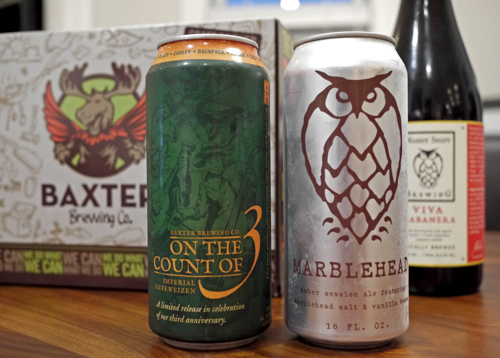 Fact is, you don't have to go very far to find a good canned craft beer these days, And here in New England, the options keep getting broader and broader. Aside from all of the nationally distributed canned beers like Brooklyn, 21st Amendment and Oskar Blues, we've got a really solid local selection of canned crafts including Newburyport, Foolproof, Baxter, Big Elm, Wachusett and Harpoon… to name a few. And now we can add to that list Night Shift – whose first canned release, Marblehead, was one of the beers I had in my hand as the Broncos were getting pummeled by the Seahawks last night.
The other beer that accompanied me as I drowned my Patriots sorrows in Peyton Manning's awkwardly frustrated facial expressions was Baxter Brewing's newest release, On the Count of 3. Here's a quick take on these two new canned brews.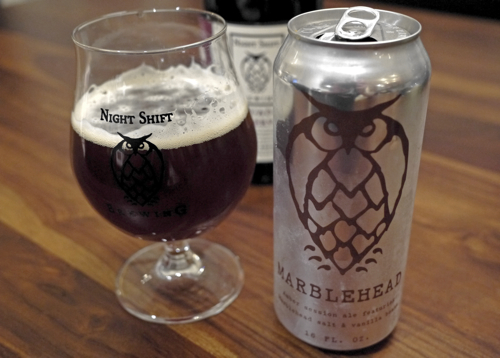 Night Shift Marblehead
Marblehead is as bold of a statement as Massachusetts brewery Night Shift has ever made. And that's saying a heck of a lot. Known for their wild ingredients, impressive sours and food-forward fermented concoctions, Night Shift has never been subdued in their approach. This new beer – and their very first in can – takes a session amber and gives it a kick in the ass with North Shore salt and vanilla beans.
The beer is very dry and mellow with a ton of flavors that take your senses on an oceanic journey. Lots of sea and vanilla on the nose, followed by a bright, tart and salty front palate. Marblehead is a creamy and dry beer with notes of Meyer lemon, apple, biscuit and baking spices. The finish brings you back into a wave of salty ocean and vanilla beans. Despite its bold flavor profile, this beer is an easy drinker, mellow and smooth. Oh yea, and the can is pretty damn cool.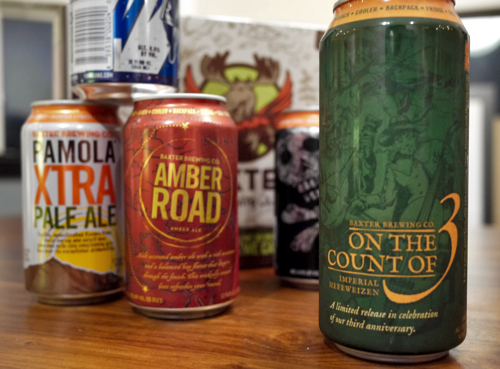 Baxter Brewing On the Count of 3
On the flip side of the coin, Baxter Brewing out of Lewiston, Maine has always been a can-only craft brewery. Their beers tend to be more inside the box compared to Night Shift, but that's not to say that they aren't top notch. Speaking of boxes, Baxter just started selling a mixed 12-pack which has become a staple in my house over the past few weeks. I'm a big fan of their Stowaway IPA and Amber for weekday drinking, and their winter release, Phantom Punch Stout, is also a super flavorful, well-balanced and easy-drinking beer. All three of those beers (plus their extra pale) you'll find in the variety pack.
Baxter's latest beer, however, is something a bit out of the box. An Imperial Hefeweizen called On the Count of 3. This is their third anniversary beer, and I'd venture to say one of the few Imperial Hefeweizen's I've had in recent memory. Frankly, there's really not a ton of them out there. On the nose, I get lots of super bright citrus – grapefruit, lemon and orange, with a surprisingly nice fresh hoppy profile. The brightness continues onto the palate, with some bitter citrus rind, a building spice and a really interesting creamy/sharp balance. I dig this beer. Its juicy citrus, earthy hops, and spicy finish won me over.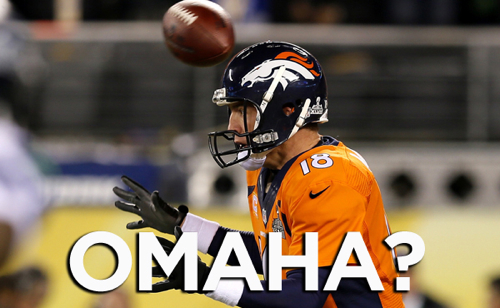 What didn't win me over, however, was the Broncos. Seriously, what the hell was that? So, anyway, we've got just about seven months to go until NFL 2014 season kicks off. That gives you plenty of time to explore some great canned craft beers and, perhaps, it will give Peyton Manning and Bob Dylan an opportunity to think about what they've just done. Go Pats, eh?