The holidays are over. The Super Bowl was last weekend (go Pats!). There's not going to be a warm day in Boston for another three months. Yes, it's that time of the year… again.
Thankfully, there are a number of great drink events on the horizon that are sure to keep you warm and happy during this last stretch of winter. Not least of which is the always impressive Boston Wine Expo which takes place at the World Trade Center on Valentine's Day weekend, February 14th-15th.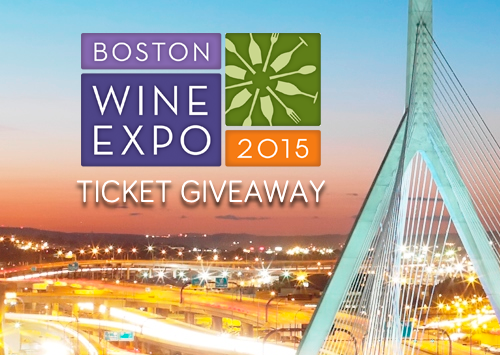 As most of you fellow New England wine lovers know, BWE is a wine event of massive proportions that has been gracing Boston's winter for nearly 25 years. I have now officially lost track of how many years I have been going to this event, but somehow the producers have managed to keep it exciting year after year by continuing to evolve and grow the event and continuing to load it up with amazing wines, seminars, food and entertainment. If you haven't been, this should be your year to start going. And if you're a seasoned BWE pro, I'm sure you're already looking forward to it. Either way, I'm giving away a pair of tickets and if you're interested in winning them, read on below!
But first, here's a shortlist of what's in store for BWE2015:
– More than 2,000 wines being poured by more than 200 wineries from around the world
– Two chef stages featuring Barbara Lynch, Ming Tsai and a host of other well-know food personalities
– An extensive seminar series including a winemaker session with Opus One's Michael Silacci (which includes a vertical tasting going back to 1988)
– A ridiculously kick ass Vintners' Reserve Lounge serving up an amazing selection of high end wines (check out my recap post from last year)
– A host of Vintner's Dinners starting as early as February 8th, and including a Catena dinner at Tango
If that doesn't convince you to come out from your midwinters hibernation for a weekend of fantastic wine experiences, you probably don't love wine as much as I do. Or you don't live near Boston, at which point, I forgive you.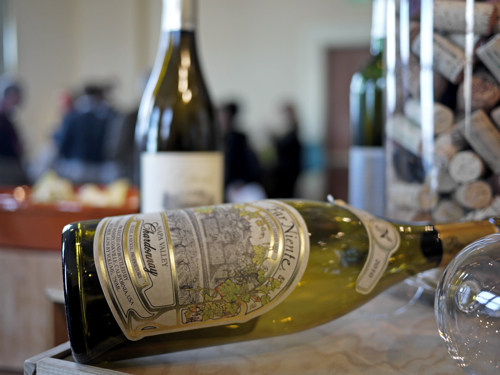 If you are planning to go, I'd recommend taking a look at my 2014 recap post which goes over a number of the tracks you can take at Boston Wine Expo. Here's the thing, BWE is huge, so you need to go in with a game-plan—such as the small producers and featured appellations track, or the individual country track, or the I'm-a-baller Vintners' Reserve track. All are explored in my post!
Okay, fine, I'll get to the good part… A FREE PAIR OF TICKETS. Here's what you have to do: go to the DrinkInsider Facebook page or Instagram page and leave a comment on the BWE 2015 ticket giveaway post (tell me what you're most looking forward to at this year's event if you want). That'll enter you into a drawing, which I'll randomly pick this Friday, February 6th. Simple!
Don't want to leave it up to good luck and chance? Here's a link to get discounted tickets for the Grand Tasting or Weekend Pass.
Hope to see you there!