Is it 4:20 yet?
Dude's Brews, the packaged beer arm of a Colorado-based brewpub, will be releasing the world's first line of high CBD, cannabis-infused craft beer starting in fall 2015. The first beers to be introduced under the Canna-Beer series are Sativa IPA and Indica Double IPA. Because potheads like choices to, you know. A sneak peak of these weed-infused brews will be available during the 2015 Great American Beer Festival. Read more.
Ever dreamed of owning a winery?
Well, now you can (kind of). Willamette Valley Vineyards is offering stock to fund two new Oregon wineries within the recently announced Oregon Estate Vineyards portfolio. The preferred stock provides wine enthusiasts special winery access and pricing on wines, as well as a cumulative 5.3% dividend at its initial $4.15 share price. Plus, when you own stock in a winery you'll feel even closer to living that dream. Read More.
Wondering when your favorite craft brewery is going to sell out?
According to a Reuters article this week, there are currently dozens of breweries that are looking to sell all or parts of their businesses. That claim may have certain varying degrees of truth depending on the breweries in consideration, but one thing that is very clear is that for those breweries considering the option, now is the time to sell. Brooklyn Brewery's founder Steve Hindy told Reuters, "Anyone who does want to sell, should be selling right now. Valuations are out of this world." Read more.
Elijah Craig's new brother, Eddy
Heaven Hill, the nation's largest independent, family-owned and operated spirits supplier (and the maker of Elijah Craig, Rittenhouse Rye and Evan Williams) has entered into an agreement to acquire Deep Eddy Vodka. Deep Eddy, which was originally introduced in 2010, is the #1 fastest-growing spirits brand in the US. Turns out, people really do like boozed-up sweet tea. Read more.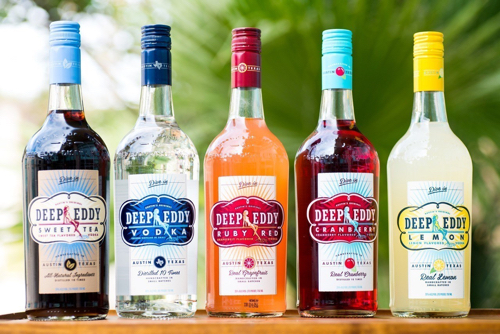 In local (Massachusetts) news…
Rosebud American Kitchen & Bar in Somerville, which I covered last year, is celebrating their upcoming one-year anniversary with a luau-themed bash featuring live surf-inspired music, Hawaiian-style BBQ and tiki drinks. The party is coming up on September 18th, and tickets can be purchased here. Maybe I'll see you there?
And, finally, our drink of the week:
Idlewild The Bee Flora & Fauna White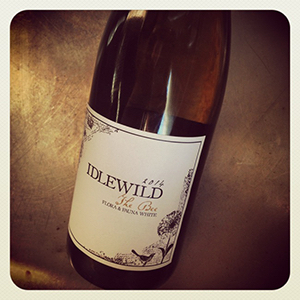 I first came across Idlewild wines on a trip to Sonoma, CA last year. I met the founder/winemaker, Sam Bilbro, in his tiny warehouse winery and he tasted me through a handful of his new wines, including various barrel samples and spontaneous barrel sample concoctions. One of the standouts was what would shortly become his first release of The Bee, a blend of Muscat Blanc, Friulano and Cortese. I purchased a bottle from his mailing list when it was released earlier this year and finally popped the cork this past weekend. Like all of Sam's white wines, The Bee is fresh and bright and totally Idlewild. There's orange, stoney mineral, honey and some floral notes. It's a beautifully balanced wine with a spicy and acidic finish. If you're looking for a new, unique and innovative winery from California, I highly recommend checking these guys out. 89 points