It had been a few years since my last visit to the Newport Mansions Wine & Food Festival. But I decided to head back for their 10th annual event this year, held the weekend of September 22nd at three of Newport's most extravagant mansions on Bellevue Avenue. I joined for the Grand Tasting which is held out on the beautiful lawn of Marble House, overlooking the dramatic cliffs above Easton Bay. Marble House was originally built in the late 1800s for the Vanderbilt family for $11 million (one of many "summer houses" the Vanderbilt's owned in the area). I'm not sure what that would equate to in modern times but let's just say that enjoying a day at this mansion makes you feel, even if it's just for a few hours, like you're living the high life.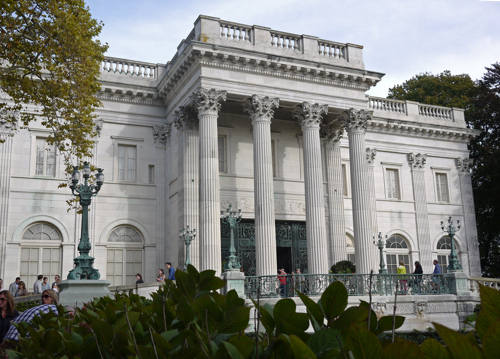 Speaking of the high life, I was really impressed with the wines being poured this year. For the most part, the focus is on ultra premium wines, and it seemed to me that in particular California wineries had the largest presence (or maybe I was just particularly drawn to the California wines they were showing…). Here is a rundown of some of my favorite sips from the event.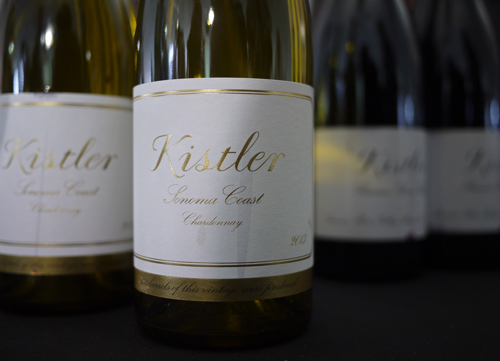 Kistler Vineyards
Kistler is a small production, family-owned winery in Sebastopol, California that has developed a cult status amongst those who seek out the best Burgundian-style Chardonnay and Pinot Noir in America. As such, their wines aren't exactly easy to procure, and I was really excited to see that they were pouring three of their new wines at the Grand Tasting.
The highlight for me was their Sonoma Coast Chardonnay, which is produced in very small quantities and is only released in certain vintages. Almost all of Kistler's Chardonnays are vineyard designate, which makes this one a bit of an oddity. Nevertheless, this wine is absolutely dynamite; bright and incredibly balanced, with zesty citrus, and mouth-watering spice. Easily one of the best of the show. And a highly recommended buy.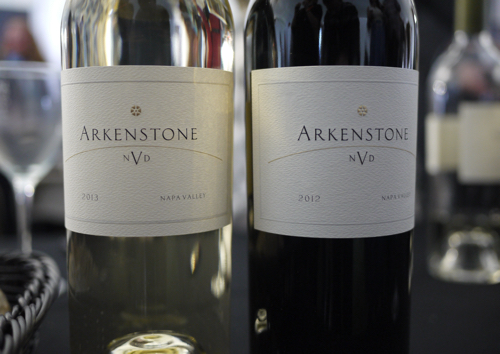 Arkenstone Vineyards
Arkenstone is another small, family-owned winery that is producing tremendous wines in California. These wines just happen to be from way up on Napa's Howell Mountain, which rises to the east of St. Helena. I've been on a big Howell Mountain kick lately (which is not very good for the wallet) and these Arkenstone's are right up there with some of the best juice that's coming out this area.
The Krausz family purchased the Arkenstone property on Howell Mountain in the late 1980s, but they didn't wind up releasing their first vintage until 2006. I came across the winery earlier this year when I met Jake Krausz at an event in Boston, and was blown away by his wines. Jake runs the winery with his parents Ron and Susan.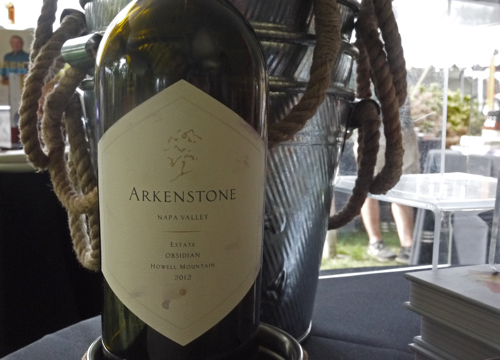 The brand new 2012 Obsidian was on show this past weekend, along with their delicious NVD Sauvignon Blanc and NVD Cabernet. All of these wines are absolutely fantastic, but I'm a particularly big fan of Obsidian. The 2012 has, not surprisingly, luscious fruit (which many of these 2012 Napa Cabs do), but it's tamed with an edgy earthiness, herbaceous notes and baking spices. And, yes, a heaping of rich, dark, Napa mountain fruit. For a big mountain wine, it's surprisingly approachable now, but will no doubt age beautifully as well. Frankly, I can't wait to try some of these Arkenstone's a few years down the road. Just need to start saving those pennies.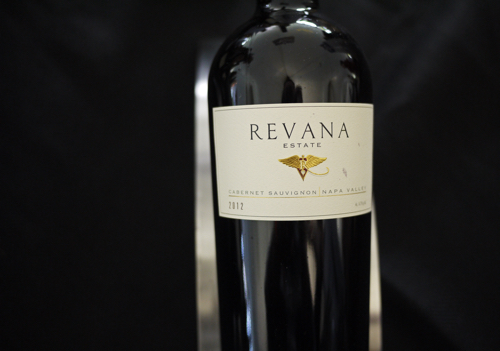 Revana Family Vineyard
Speaking of top notch cabs from Napa Valley, the new 2012 Revana Cabernet was on display as well. Revana Family Vineyard is a very small (nine-acre) winery in St. Helena that's built up a lot of buzz in the past several years for producing one wine very well: their Estate Cabernet. This intense focus seems to be working quite well for them because their Cab had already been named the #4 wine on Wine Spectator's top 100 before they'd even reached their 10th vintage.
The 2012 Revana Estate Cabernet Sauvignon is rich and sexy (probably a lot like the people that can afford this wine), with a big nose of tobacco and vanilla. The palate is full of bright dark fruit, spices, luscious tannins and pure mouth-coating elegance. It just picked up a 94-point rating from Spectator this summer.
Dr. Madaiah Revana, the proprietor of Revana Vineyard, also owns another winery up in Oregon called Alexana. There he produces a number of vineyard designate Pinot's and a handful of whites. At the show they were showing off their new Alexana 2014 Willamette Valley Pinot Gris, which I thought was another standout of the show. It's also a heck of a lot more affordable than the Revana Estate Cab (try $30 compared to about $130-ish), so if you want to get into Dr. Revana's wines, you may want to start there.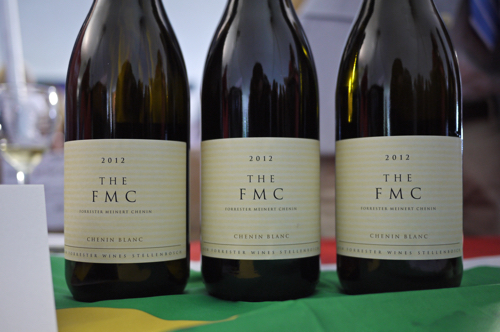 Ken Forrester Vineyards
From California Cabs to a truly unique South African Chenin Blanc, the Ken Forrester 2012 The FMC was an absolute delight (and a much-needed palate cleanser amongst all of these big Cali wines). The FMC is a 100% Chenin from Stellenbosch that undergoes wild fermentation and sees a year of lees-aging in barrel. The wine jumps out of the glass with apricot and citrus. It's rich, layered, bright and full of fruit, oak and honey notes. A delicious wine from vineyards that have been in use since the 17th century.
If you're in the market for a mind-bending Chenin, and don't mind dropping $60 on a South African white wine, I'd highly recommend picking up a bottle of The FMC.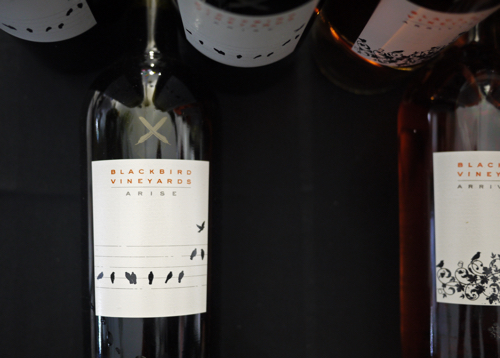 Blackbird Vineyards 
With a slight detour to South Africa, we were back in California to try another relatively new Napa Valley winery, Blackbird Vineyards. I had heard some good things about Blackbird, but hadn't tried any of their wines before this event. I thought their lineup was really strong front to back, but in particular I enjoyed their rosé, Arriviste, and their red blend, Arise–a Merlot- and Cab Franc-dominant Bordeaux blend with big, bold fruit, tobacco and cassis.
Blackbird's inaugural bottling was 2003, and their focus is on making elegant wines that are inspired by Pomerol. As such, they place a large emphasis on Merlot, and most of their red blends have either a majority of Merlot or at least a good percentage. In fact, the word 'Merlot' is French patois for "little blackbird." I love that these guys are carving out a Merlot niche in a Cabernet-dominant area, and I, for one, will fully support them in trying to reverse the curse of Sideways.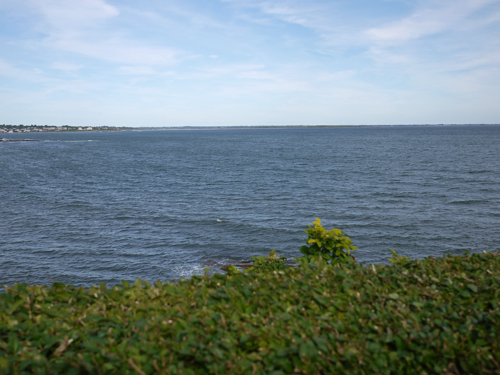 As always, I had a great time at Newport Mansions W&F. It's a well-run event with, clearly, a top notch selection of wines. The wine vendors this year did skew toward California, but if you consider the audience, a whole bunch of expensive Napa wines makes a lot of sense. That said, if you prefer wines from other parts of the country/world, I think you'd still find plenty to enjoy here… and that's not even including the first class food and scenery.
Until next year…
Thanks to Elyse P. for the invitation.