In this week's Drinkdown Narragansett brings it back home, forgery in Pappy land, new wine technology from Kuvée and our drink of the week is an insanely delicious mega hopped up 3rd anniversary double IPA from Trillium Brewing. 
Brewing Local
Narragansett Beer, which hasn't brewed in its native state of Rhode Island since 1983, announced this week that they are officially (as Bob Dylan once said) bringing it all back home. In conjunction with The Isle Brewers Guild, Narragansett will move to The Guild in Pawtucket, about 20 minutes from where the company was founded in the late 1800s. This is a long time coming for the brewery, which has been talking about this momentous occasion since a new ownership group took over in 2005. Read more here.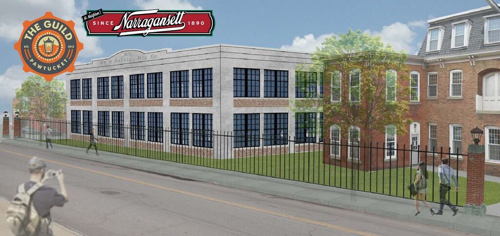 Fake Whiskey
We all know that the demand for Pappy Van Winkle is off the charts. But, it seems that the black market for PVW is turning into a shady place where ridiculously high prices isn't the only issue plaguing buyers and traders. Esquire, this week, published an article about the growing problem of forgery with PVW bottles, which shows that not all is well in after-market bourbon buying land.
New Wine Tech
Kuvée, the latest "keep my wine fresh" technology company, came out of stealth mode this past week launching an Indiegogo campaign and announcing a $6m venture funding round for what they're calling the world's first smart wine bottle. According to the company, the bottle keeps wine fresh for 30 days, and allows a wine drinker to open and select from many bottles at one time.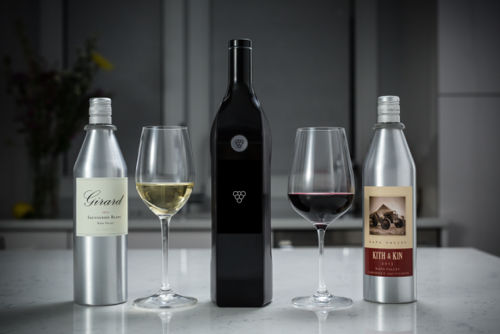 A handful of wineries–including Bonny Doon, Schug, and Pine Ridge–have already jumped on board to provide wine through Kuvée's proprietary wine container system. The containers fit snugly into The Kuvée Bottle and can be installed and removed easily throughout the life of the container. Through Kuvée's digital interface, drinkers can rate and reorder wines right from the Kuvée Bottle. Pretty cool stuff if you ask me.
Of course, Kuvée doesn't come cheap. A package with the Bottle plus four wine containers is selling now for $179, but will increase to $350 after the introductory period. Product will start shipping later this year. Check out more here.
New Booze
St. Louis-based Luxco recently launched Blood Oath Pact No. 2 – the second expression in their limited release bourbon series, Blood Oath. The whiskey is a blend of three bourbons ranging in age from seven to 11 years, including: a seven year rye finished in port barrels, an 11 year wheated bourbon and an 11 year rye. Pact No. 2 is bottled at 98.6 proof and is available in limited quantities nationally, with a suggested price of $99.99.
Speaking of Luxco, the company (who also produces Rebel Yell bourbon) also announced this week that they've finalized plans to build a distillery in Kentucky, in the heart of Bardstown. The new distillery is expected to be fully operational by late 2017.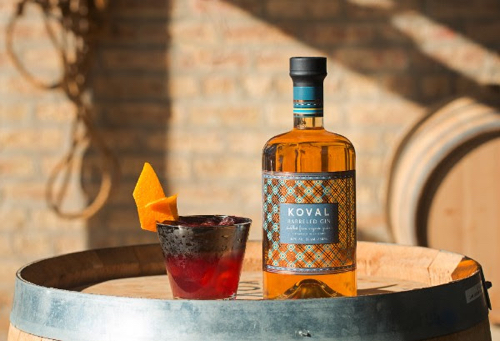 Chicago-based Koval Distillery has a new barrel-aged gin that'll be hitting the market in the near future. It will be available first in Koval's home state of Illinois with retail expansion to select markets shortly thereafter.
Also, Copper & Kings just announced the launch of a barrel-aged gin as well. Theirs is called "Alley Cat" and is made from apple-brandy with classic gin botanicals and aged in a Kentucky Bourbon barrel for 22 months. It's a super limited edition distillery-only release, and will be available in 375ml bottles for $40.
And now… our Drink of the Week
Trillium Dialed In Double IPA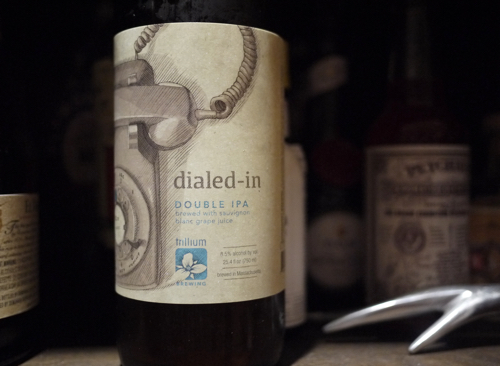 For Trillium's 3rd Anniversary a couple weeks ago, the Boston-based brewery launched a few new beers. Not least of which was this amazingly hopped up double IPA, Dialed In, brewed with Sauvignon Blanc grape juice.
Now, there's a big debate in Massachusetts as to what brewery is producing the best hop-forward beers. Some say Tree House. But I tend to lean toward Trillium. And the reason is simple: what these guys get out of their hops is amazing. And this Dialed In Double IPA is just another example of utter hop heaven. It's a very cloudy beer, intensively dry hopped with Nelson Sauvin and Galaxy and packed full of dank freshness. You get a little grape juice essence but it's subtle. If anything, the grapes ad a little brightness and citrus; but there's no mistaking this beer for anything other than a killer DIPA. If you're in the Boston area, keep an eye out for the return of this bad boy. It is, indeed, one insanely delicious third anniversary brew. 94 points