I don't know if WhistlePig's most recent Boss Hog — Boss Hog V: The Spirit of Mauve — will be the final Boss Hog. Perhaps WhistlePig will release another. But let me just state my feelings on the matter: Dave Pickerell was the Boss Hog. And with his unfortunate passing last month, at the young age of 62, I am considering this the end of the line for an impressive whiskey series, made by an even more impressive man.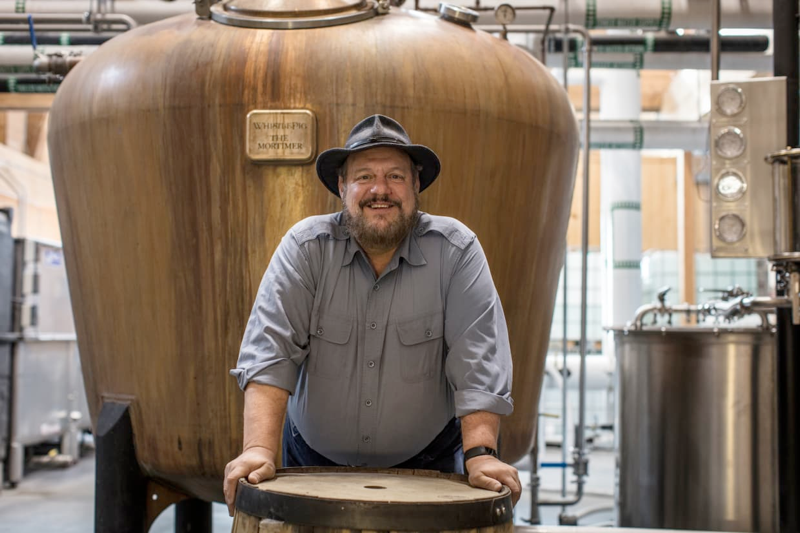 Dave Pickerell was, undoubtedly, a legend in the distilling world. He spent 14 years as Master Distiller at Maker's Mark, and then ventured out to become one of the most widely respected and sought after whiskey experts in craft distilling. He was best known in recent years for his work with WhistlePig Rye and Hillrock Estate Distillery, but he was consulting with dozens of other craft distilleries around the country. His most recent project was working with the band Metallica to launch their own whiskey brand, Blackened.
Two years ago I had the pleasure of sharing a car ride with Dave and he told me that the number of distilleries he had consulted with was close to 100 — I can only imagine that number had grown even larger since then.
The first time I met Dave was at a Boston launch party for the first or second Boss Hog. You couldn't miss him; his character was almost too big, too bright, for the small room he strolled throughout the evening. Dave was wearing a flashy white tuxedo with a white cowboy hat, which I later learned was an homage to The Dukes of Hazzard character, Boss Hogg.
If I had only met Dave that once I would've thought that he was some character; a master whiskey-maker that crafted spirits from a distillery in the clouds. But over the years I ran into Dave many more times, and even had the opportunity to share a few meals with him. I got to know Dave a bit — even in those short moments in time he was a big sharer — and realized that once you push aside the legendary name and flashy veneer he was an incredibly down to earth, friendly, humble, smart and honest guy.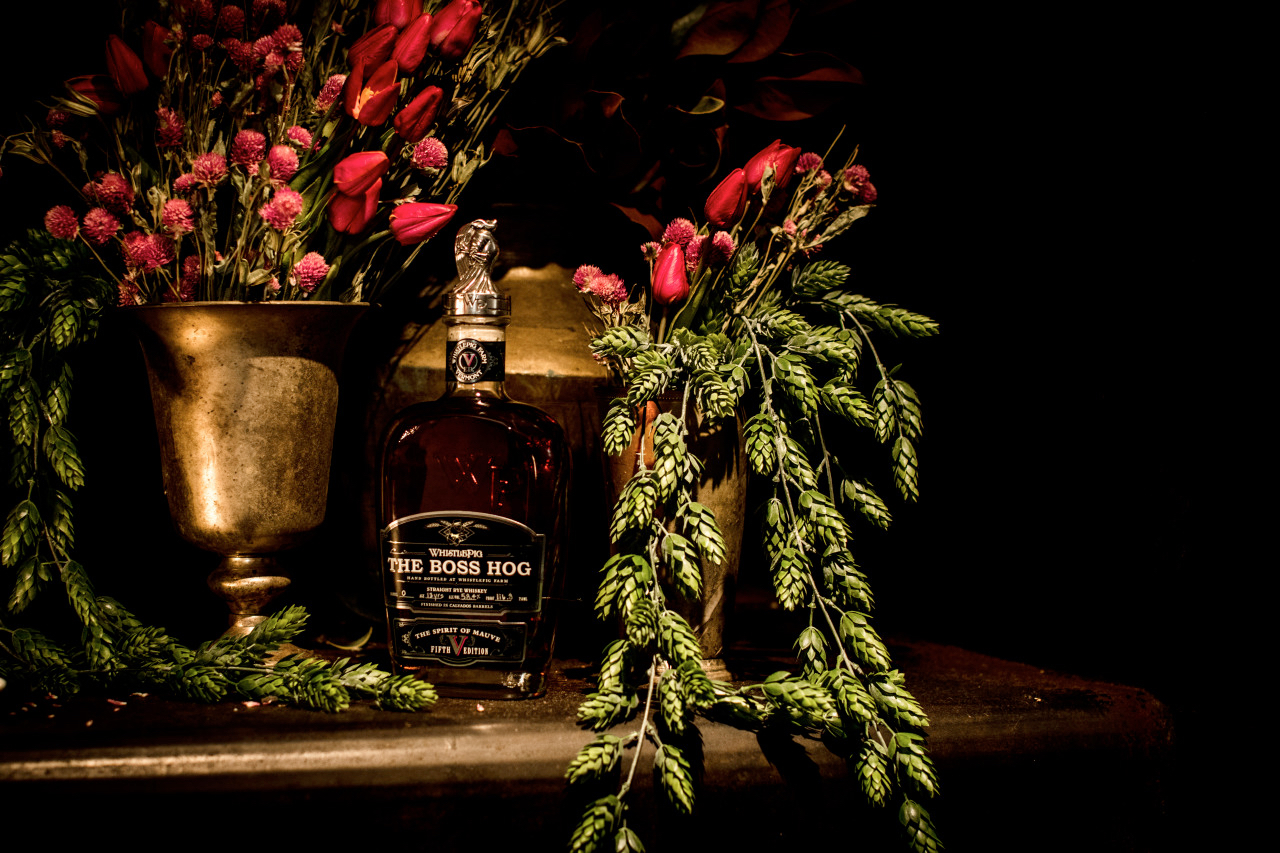 Though I only new him as an acquaintance, his passing earlier this month hit me. He was too young. All of the great ones go too early.
So, whether WhistlePig releases another edition of Boss Hog next year or not, Boss Hog V is, in my eyes at least, the end of the line. If you are a fan of WhistlePig or of Dave Pickerell, that in itself might be enough to justify the hefty $500 price tag on this whiskey. This Calvados cask-finished, 13 year straight rye whiskey is the final hurrah of a man that has made a major impact on the American spirits world.
Nobody could have foreshadowed what eventually transpired on November 1st with Dave's passing, but The Spirit of Mauve is an almost eerie final release for Dave Pickerell. The bottle comes in a casket-inspired gift box, and although it was originally designed to honor the life of one the WhistlePig farm pigs (Mauve), it now takes on a much deeper tone. The pewter topper on this year's Boss Hog features Mauve, in her choir robe, with her wings, looking towards heaven and her beloved Mortimer. Perhaps Dave is up there relaxing with Mauve in the big farm distillery in the sky right now, looking out upon us all.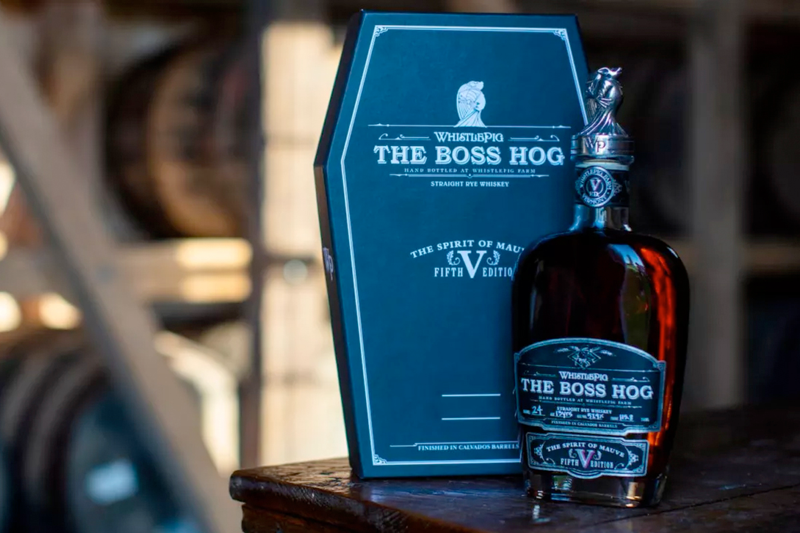 I did have an opportunity to taste Boss Hog V: The Spirit of Mauve…
My Take: Like all of the Boss Hog releases to date, The Spirit of Mauve is a heck of a whiskey. It's big (barrel strength at nearly 59%), bad ass (straight rye with a black and silver label and pewter figurine perched up top, and over the top (like the guy who created it).
On the nose, spicy rye and farm-fresh wood is soaked in Calvados apple cider and caramel. In the mouth, it's smooth and spicy, mouth-filling and layered with sweet notes of maple syrup, oak spice, tree fruit and cocoa. There are hints of apple and pear from the Calvados casks that the whiskey was finished in. A little water tames the spice, amps up the weight and brings out more fruit; but honestly, you don't even need it.
This whiskey is a tip of the hat and a final bow on an illustrious career. Delicious, satisfying, belly-warming. A great rye whiskey… to celebrate a great life. 92 points
All photos courtesy of WhistlePig. Thanks to LaFORCE for the sample.