If you're a whiskey drinker, or are looking to gift whiskey this holiday season, there are a lot of new releases on the market that may be of interest. Here's a round-up of the whiskeys that have trickled up to the top of my radar.
COOLEST RELEASE: Chicken Cock 10-Year Double Barrel Bourbon
Originally established in 1856 in Paris, Kentucky, the Chicken Cock brand rose to fame as the house whiskey at the legendary Cotton Club speakeasy during Prohibition. After Prohibition ended, the brand continued to grow for several decades before a distillery fire put it out of business for more than 40 years.
Grain & Barrel Spirits bought the Chicken Cock brand in 2012 and returned the brand to its ancestral home in Kentucky. In a continued quest to resurrect the historic label, Grain & Barrel released Chicken Cock 10-Year Double Barrel Bourbon in October. This particular release comes from Indiana stocks, but moving forward the Chicken Cock whiskeys will be produced at the Bardstown Bourbon Company in Kentucky.
Chicken Cock 10 is made from a mashbill of 70% corn, 21% rye and 9% malted barley. It was bottled at 104 proof. 330 cases were made and (if you can find it) is available around $250.
My Take: I am really torn on this whiskey. It's a delicious whiskey; I have fully enjoyed every drop of my sample. It's the perfect sipper at the perfect proof, no water needed. Everything is well balanced — sweet caramel, softened oak, rich cocoa and spice. It comes in a beautiful retro cool bottle. It's highly limited. What's not to love?! Oh, right… the price tag.
We all know that prices on limited availability Bourbon have continued to skyrocket, but even so, $250 is a lot for a 10-year Bourbon. Michter's 10, one of my favorite 10 year bourbons, is $150-$200 (and that's taking into consideration retail inflation). But, on the other hand, this is the official return of Chicken Cock; so if you're into history, collector's items, and don't mind spending $250 on a bottle, you'll really enjoy owning this whiskey. 92 points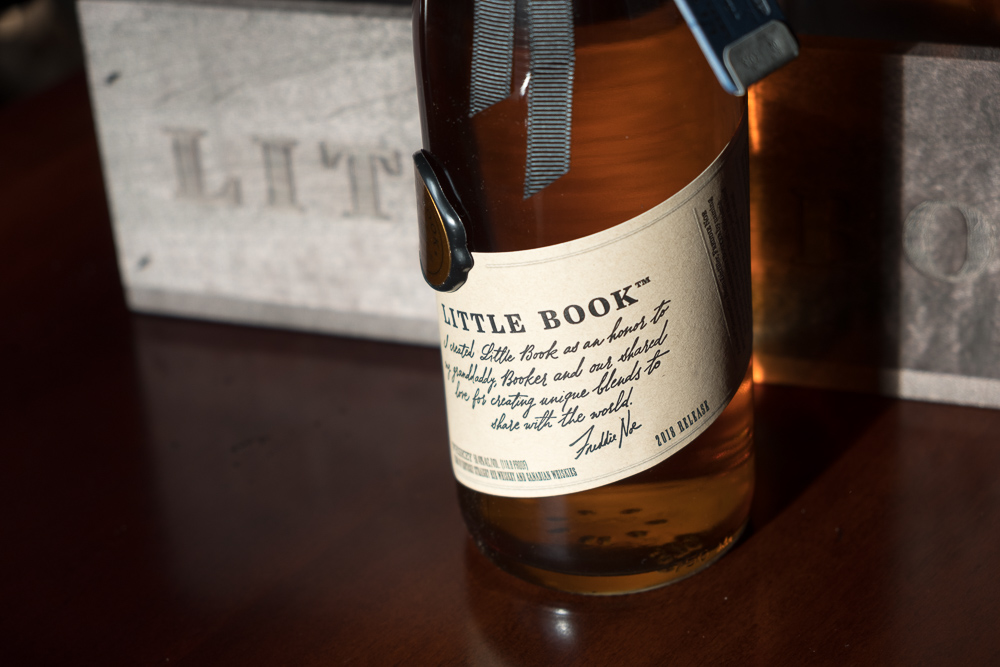 MOST UNIQUE RELEASE: Little Book (Second Chapter)
Freddie Noe, eighth generation Beam distiller, is back with the "second chapter" of the Little Book whiskey series that launched in 2017. Unlike the first release that was a blend of American whiskeys, however, the second chapter takes Beam up north to Canada. For this year's blend, Freddie created a truly unique whiskey that contains 13 year Canadian Rye, 8 year Kentucky straight rye and 40 year Canadian whisky. All uncut and unfiltered.
After experimenting with nearly 40 different blends, Freddie selected a blend that best integrated the strong flavor and high proof (137.8) of the 40 year Canadian whisky. Little Book II (a.k.a Noe Simple Task) is bottled at 59.4% and is available around $100.
My Take: I'm not sure that I've ever tried a whiskey that blended both American and Canadian stocks together, and certainly not one that incorporated a 40-year whiskey.
At first pass, the high proof rye comes screaming out of the bottle and into your mouth like a jacked up racehorse destined for gold. But, add a little water and this laser-focused, peppery liquid loosens up and starts to show off a glistening coat, flowing mane and intricate floral and fruity flavors.
This is truly a unique whiskey, but it's also downright delicious. The oak and caramel flavors from the Kentucky bourbon play beautifully with the Canadian rye. Highly recommended. 93 points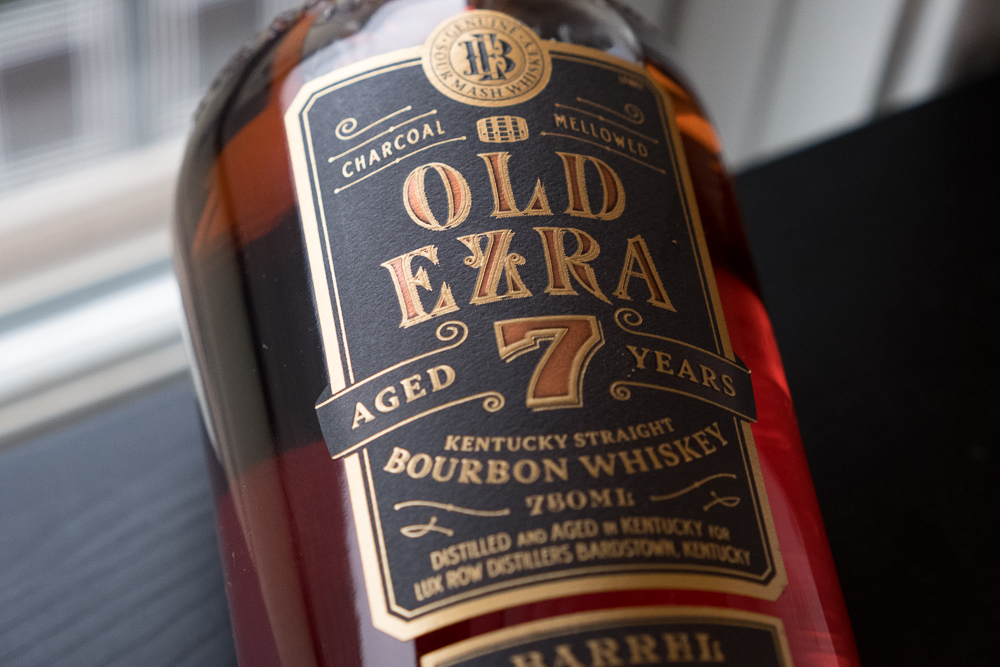 BEST VALUE RELEASE: Old Ezra 7 Year Barrel Proof
There's been a lot of buzz recently about Luxco's Old Ezra 7 year Barrel Strength Kentucky Straight Bourbon. And rightfully so. It's a great whiskey at a great price. At $40 retail, it's hard not to look at this whiskey as a go-to for holiday gift-giving this season. The only problem is that it's a bit hard to find. Apparently, when you release a really tasty $40 117-proof Bourbon and people start buzzing about it, it doesn't last long.
My Take: Old Ezra is an easy-to-love Bourbon. It has that deliciousness factor and it won't hurt your pocket. It's quite dry and tannic out of the bottle, but add a few drops of water and it really opens up. Sweet fruit blends with spicy oak, rich caramel, cinnamon and vanilla, culminating in a warming, spice-driven finish. A definite bang for the buck! Recommended. 89 points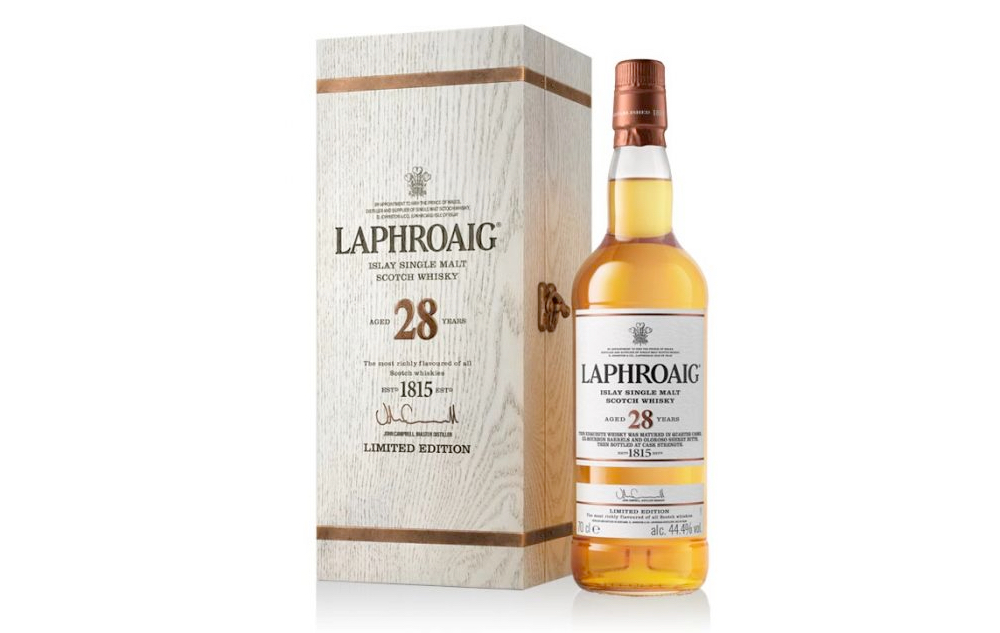 BEST COLLECTOR'S RELEASE: Laphroaig 28
This iconic Islay distillery known for its peaty expressions doesn't need an intro. But, their new 28 year old whisky does. One of the distillery's oldest releases to date, Laphroaig 28 was aged in a variety of select casks for the majority of its life until being transferred into sherry casks for the final year.
Laphroaig has released a number of well-matured whiskies over the past few years, including a 32 year which was released for the distillery's 200th anniversary, and a 27 year which was released in 2017. The new, 28 year is bottled at 44% and will retail for about $800.
My Thoughts: If you've read my reviews over the years you know that I'm a big fan of the peat and sherry combination. It's just downright sexy; especially when it comes in a well-matured whisky. While this whisky doesn't express an abundance of sherry, it definitely has that sexy factor going on.
The nose of Laphroaig 28 is inviting and intoxicating; with a breeze of ocean salinity, mellowed peat, orange peel, flowers, herbs and honey. The palate has a yin yang balance of savory and sweet, with layers of nuance, punctuated by smoke and spice. There's a little nuttiness from the sherry, along with pear, vanilla and sweet toffee. I want to curl up with my cat next to a warm fire on a blistering cold day in Islay and sip this all night long.
Of course, the price point on this whisky isn't very attainable for most drinkers. At $800, it has a limited audience. And comparing the overall assessment of this whisky to the price point, I'd have a hard time recommending it. That said, for Laphroaig collector's, you will probably want to track this one down. 90 points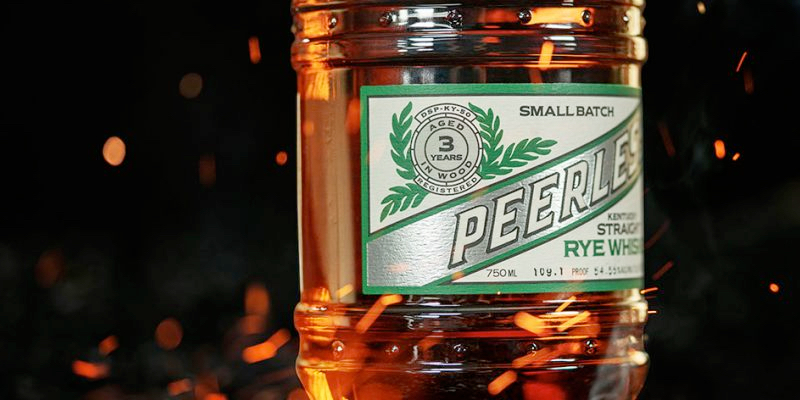 BEST NEWCOMER RELEASE: Peerless 3 Year
The Kentucky Peerless Distilling Co. has roots that go back to the early 1880s. In 1889, under the leadership of Henry Kraver, Peerless Whiskey production began to flourish until Prohibition eventually ended their run. In 2014, Kraver's great-grandson, Corky Taylor and his son, Carson Taylor, secured permits to revive the business in the same building the distillery once occupied in downtown Louisville. By March of the following year the distillery was back in operation.
Now, Peerless is milling, cooking, and fermenting Bourbon and Rye whiskey in this historic location out of a Vendome 26-foot continuous copper still. Their first whiskeys were released in 2017 — a single barrel rye and a straight rye whiskey. Their newest release is a 3-year-old Kentucky Straight Rye which will be coming to market early 2019. It will be available for around $125.
My Take: I know what you're thinking… $125 for a 3 year rye whiskey? Yes, I know, it's a bit absurd. I don't know what to tell you — there's very little rhyme or reason to American whiskey prices these days. If we put price aside for a minute, though, I will say that this is a really tasty rye that holds its own for having only 3 years in wood. In fact, it's quite impressive for its youth — they've managed to get a ton of rich flavor in a short period of time.
But I still can't get passed the price tag, even considering the beautifully unique bottle that it comes in. If this whiskey had been priced around $75, it'd be much easier for me to go tell you to buy it. But they didn't, so I'm split. Nevertheless, I think Peerless is a distillery you should keep your eye on. Once these guys start producing some fully matured whiskeys they're going to be turning a lot of heads. 90 points
OTHER RELEASES OF NOTE: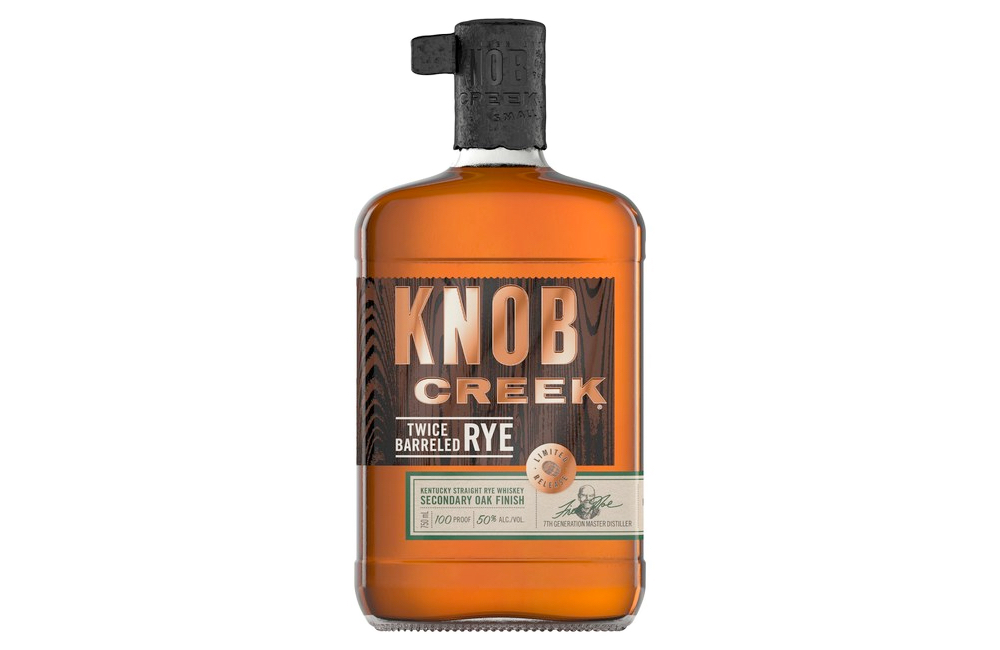 Knob Creek Twice Barreled Rye
Knob Creek entered the rye whiskey category in 2012 with the release of their Straight Rye Whiskey. Their Cask Strength Rye, released earlier this year, was just named Whisky Advocate's #2 whisky of the year. Their latest portfolio addition, launching in time for this year's holiday season, is the limited edition Twice Barreled Rye which takes the original straight rye and finishes it in charred American oak barrels. The whiskey is bottled at 100 proof and retails for about $45.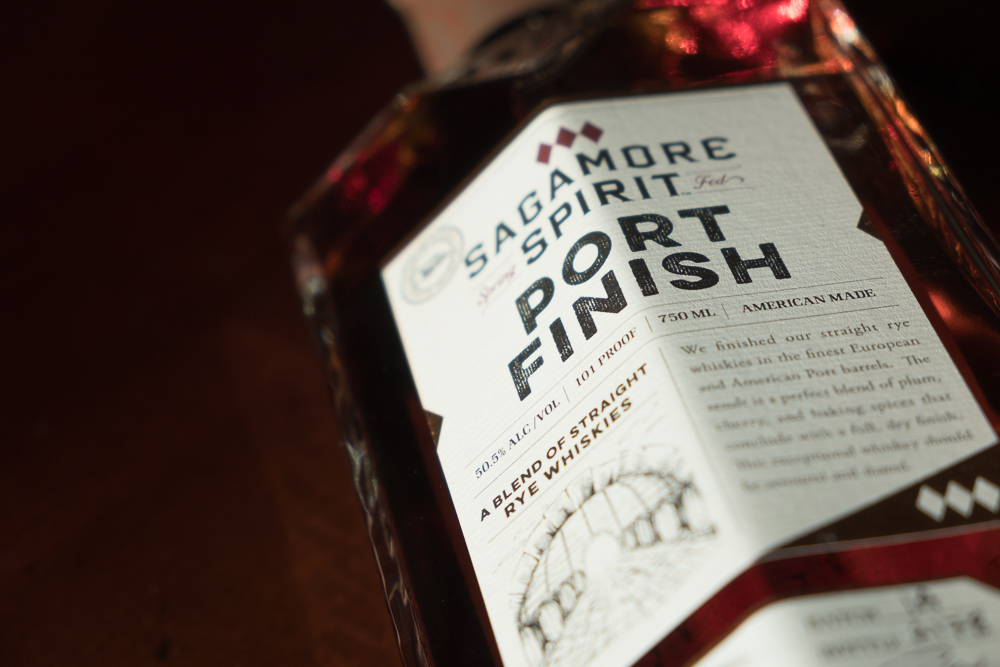 Sagamore Port Finish
Sagamore Spirit opened its five-acre Baltimore waterfront distillery in April 2017. While their mature rye releases to date are sourced from Indiana, they plan to start releasing their own distillery-produced rye whiskey using pure spring-fed Maryland water in the next few years. Their current lineup includes a Straight Rye Whiskey and Cask Strength Rye Whiskey, along with a few limited barrel finish releases.
This fall, they unveiled their latest: a Port Finish Rye Whiskey, which is a blend of straight rye whiskeys, finished for six months in port barrels and bottled at 50.5%. It's available for around $70/bottle.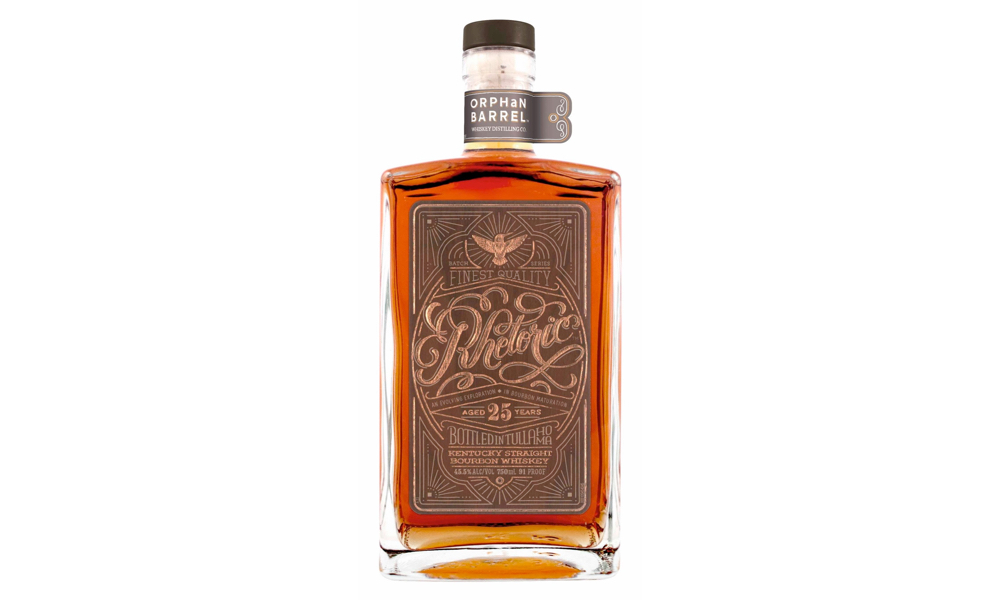 Rhetoric 25-Year
If you're familiar with the Rhetoric story you may know that the whiskey that has filled these bottles was originally distilled at the Bernheim Distillery, but found in barrels at the famed Stizel-Weller Warehouse in Louisville. The series originally launched in 2014 with Rhetoric 20-year, and each subsequent release has carried an additional year on the age statement… getting us to the new 25 year release.
Rhetoric 25 is available in limited supply for around $140. It will be the final release in the series.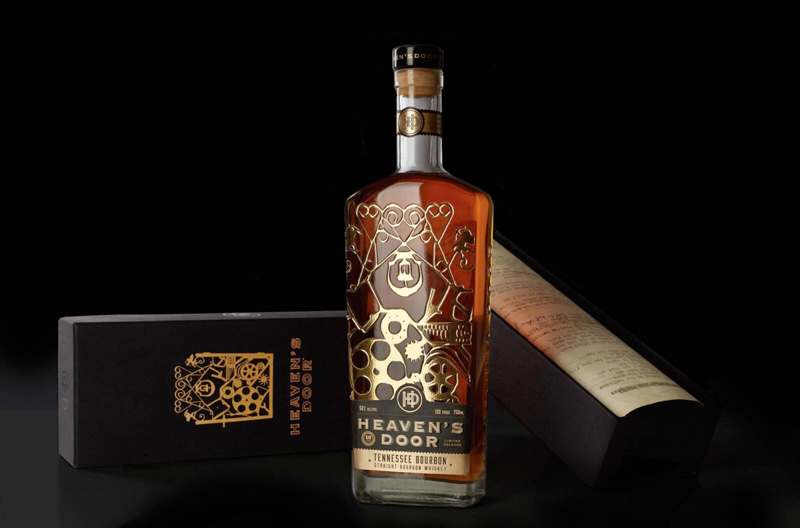 Heaven's Door 10 yr
Bob Dylan's whiskey company, Heaven's Door, is out with their first limited edition release: a 10-year Tennessee Bourbon. The bottle is decorated in Dylan's original artwork and the gift box also comes with a printed lyric sheet featuring the hand-typed words to Dylan's beloved songs "Maggie's Farm" and "Subterranean Homesick Blues." The whiskey was bottled at 100 proof and retails for about $130. An easy choice for the Bob Dylan whiskey lover in your life.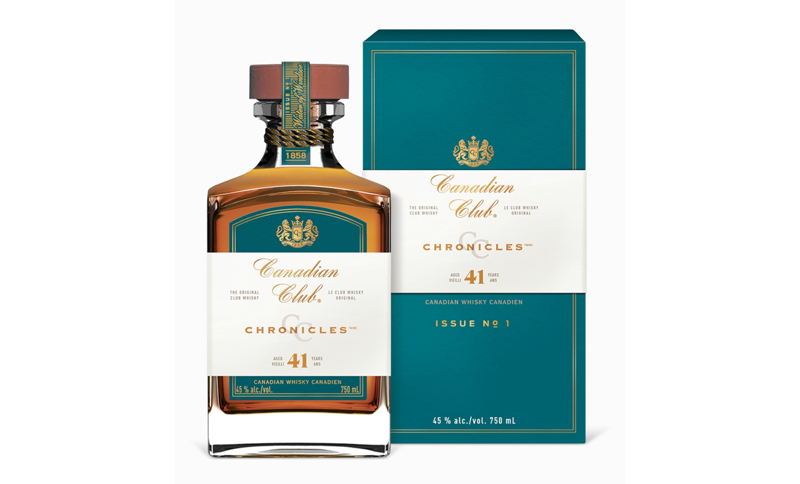 Canadian Club 41 (USA release)
Finally, don't miss out on the oldest aged expression ever released by Canadian Club in its 160 years of whisky production. Batched and barreled in 1977, this new release pays homage to the birthplace of Canadian Club in Windsor, Canada. The whisky was blended with subtle additions of cognac, rye and sherry for added depth. It recently was named Canadian Whisky of the Year in Jim Murray's 2019 Whisky Bible. Now available for around $300.