Over the past thirty years, Irish whiskey has made one of the greatest comebacks the world of spirits has ever seen. But now, with its place in the global whiskey order restored, Irish whiskey is beginning to pen a new chapter in its modern success story. And this chapter is not just being written by the traditional players that dominated the past few decades—like Jameson, the Irish Goliath. It is also being written by new, independent distilleries and forward-thinking producers with ideas that are challenging long-standing tradition.
Teeling Whiskey is one of these new distilleries that is pushing the category forward and helping to write the next chapter of the great, Irish Whiskey story.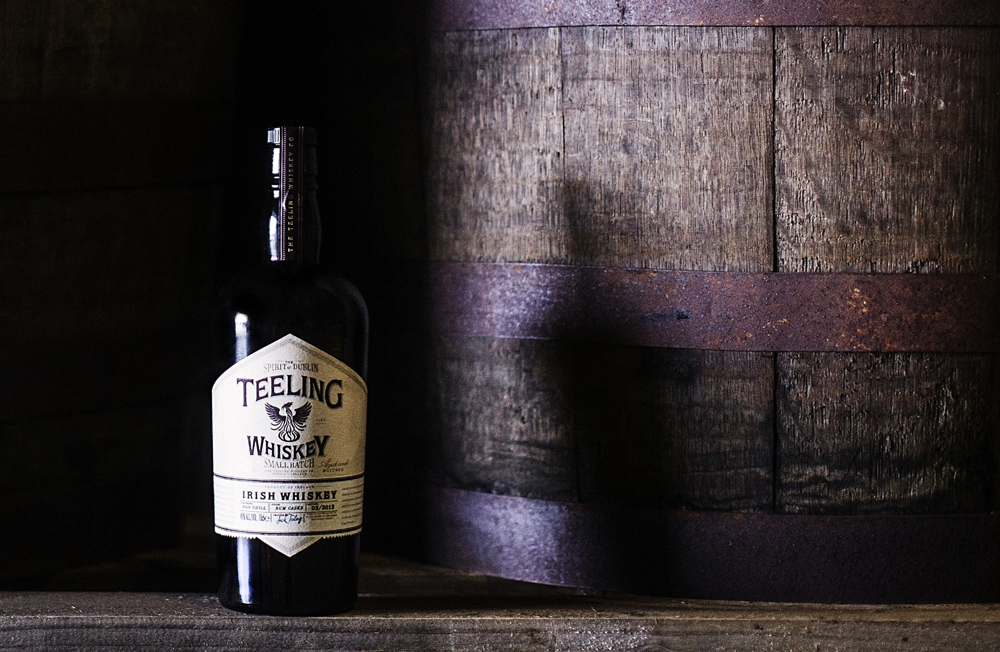 In the roughly four years since building their Dublin-based distillery (and seven years since the company's official launch), Teeling has painted an enticing picture of what's next for Irish whiskey—a less restrained world that doesn't always conform to previous norms. Unlike the vast majority of Irish whiskey distilleries and brands that are governed by large corporations and hard-rooted tradition, Teeling is independently-minded and unapologetically open to exploring new ideas.
This openness has allowed Teeling to set themselves apart from many of their Irish counterparts by doing things like highlighting lesser-used grains, using non-traditional barrel finishes and testing out unique blends. In fact, a quarter of Teeling's annual production is specifically focused on experimentation.
Teeling also breaks with tradition by bottling all of their whiskeys non-chill filtered and at 46% (traditionally, Irish whiskey has been chill-filtering and bottled at 40%). While more Irish whiskey brands are starting to introduce products that are higher (than 80) proof and full-flavored, like the aforementioned Jameson, Teeling has set this standard from the beginning and across all of their products. This may seem like a small shift, but its one that many of today's whiskey consumers (especially in America) are looking for.
Oh, right, and Teeling Whiskey Co. also has an American-born Master Distiller. Come again?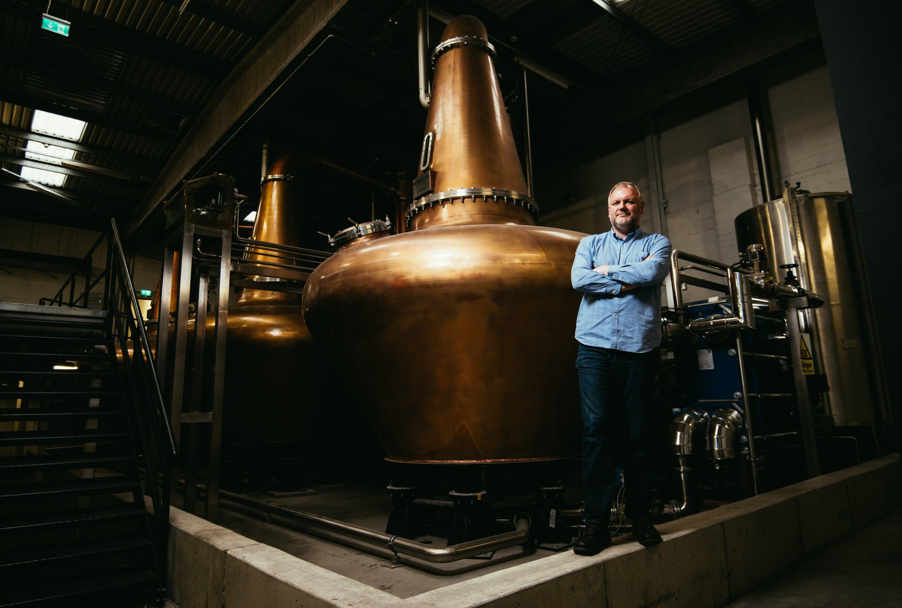 Don't get me wrong, I'm not saying that the next chapter of Irish whiskey will be devoid of Irish whiskey's heritage. I'm simply stating that forward-thinking distilleries, like Teeling, are finding a balance between tradition and what the modern whiskey consumer wants that is creating real excitement for the category and is bringing a new generation of drinkers into the fold.
Perhaps this balance between new and old is exactly why Teeling Whiskey has become one of Ireland's hottest new whiskey brands. Despite the fact that they are only seven years old, the Teeling family has a multi-century-long history in the Irish whiskey industry, making them very qualified to tell this new Irish whiskey story that blends tradition with modern ideas.
Look back into their history and you'll find that the Teeling's whiskey journey dates back to 1782 when Walter Teeling established a small craft distillery in Dublin. The distillery's location? Marrowbone Lane in the Liberties district–the same area that the new distillery resides. In 1987, Walter's descendant John Teeling founded the Cooley Distillery, which he later sold to Beam (now, Beam Suntory) in 2011.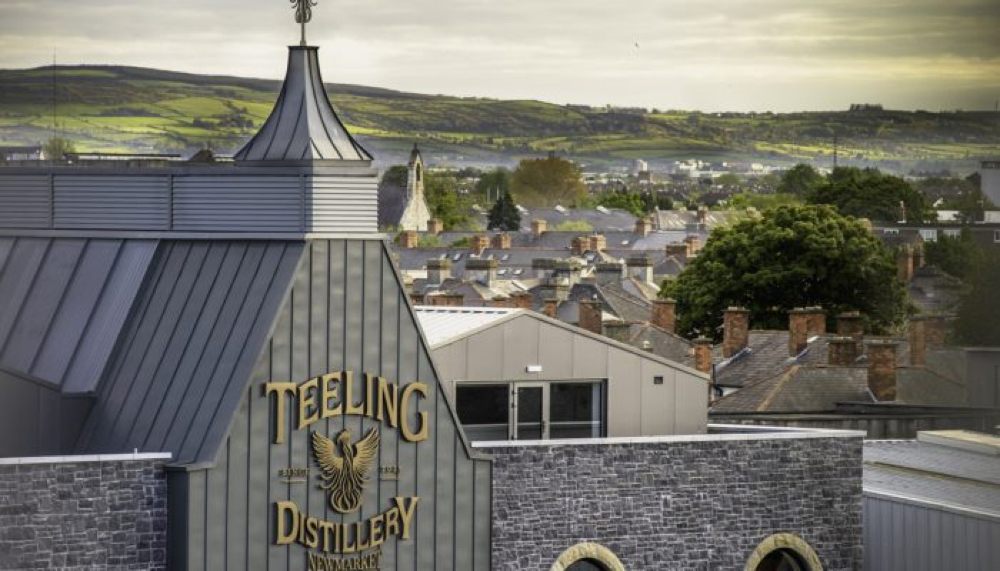 This heritage dating back to the 18th century combined with the recent success of Cooley laid the foundation for John's sons, Jack and Stephen Teeling, to enter the family business. In 2015, they launched the new Teeling Whiskey Distillery, which became the first distillery to launch in Dublin in over 125 years.
Although Teeling is just starting to release whiskeys produced entirely at their own distillery, the family has leaned on their deep-rooted industry connections and access to build up an incredible arsenal of aged whiskey stocks that they are tapping into for almost all of their current releases. This gives Teeling a significant edge over other upstarts and craft distilleries in the country. Along with their American Master Distiller, Alex Chasko, they're turning tradition into something entirely new. Something exciting.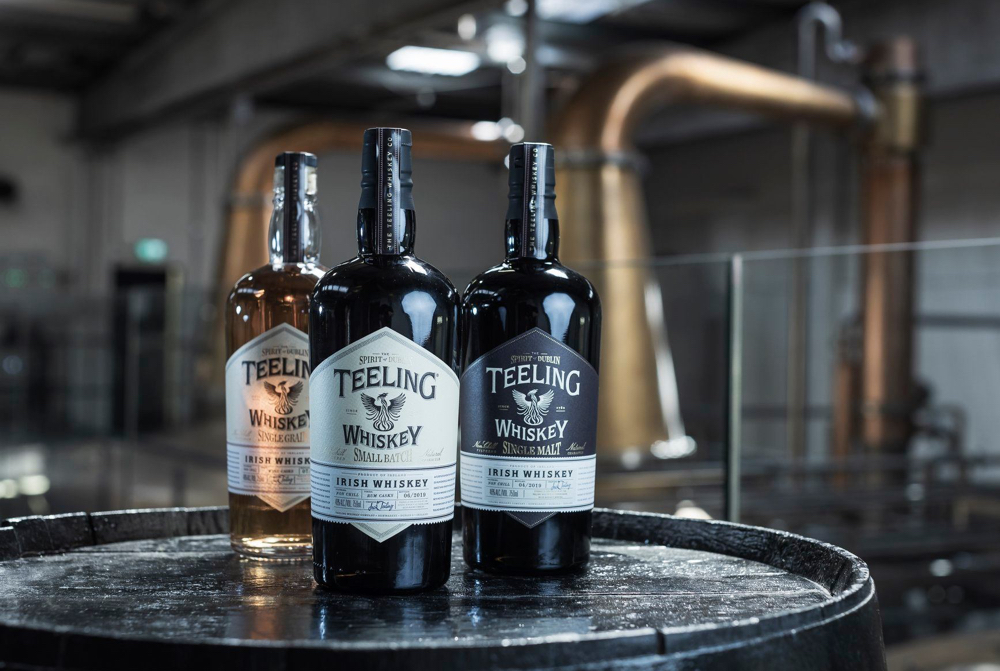 The Whiskeys
The first whiskey released by Teeling Whiskey Co, now their flagship, is Teeling Small Batch. This unique blend of grain and malt whiskeys is initially aged separately in ex-Bourbon barrels for up to 6 years, and then married together and finished in ex-rum casks for an additional 6 months. At $40, Small Batch is a nice entry into the Teeling portfolio and immediately highlights the brand's distinctive Irish perspective. The whiskey is dry and spicy with firm texture and a very noticeable sweetness from the rum casks.
BEST BUY: Teeling Single Malt, my favorite of the regular lineup, is made from a blend of 100% malted barley whiskeys that come from a variety of casks at a variety of ages, including malt whiskey that dates back to 1991. The whiskeys are finished in 5 different wine casks—Sherry, Port, Madeira, White Burgundy and Cabernet Sauvignon—before being married together to create a truly unique Irish whiskey of depth and complexity.
The nose is bright, with hints of lemon and fig, but the whiskey really takes off on the palate. The variety of casks and aged whiskeys produces a unique medley of dry fruit, citrus, vanilla and baking spices, that all come together for a fireworks finale of a finish. At around $60, this whiskey drinks well above its price point. 91 Points
The Teeling Single Grain whiskey is an oddity for Ireland, but just the kind of unique release you should expect from Teeling. Made with a grain bill consisting of over 95% corn, the whiskey has the sweet corn profile you might associate more with American whiskey. Teeling ages this whiskey exclusively in Napa Valley Cabernet Sauvignon barrels, which gives the finished product a hint of red berries and pronounced tannin alongside a lemon verbena and floral component, adding to the depth. You'll find it on the shelf for around $50.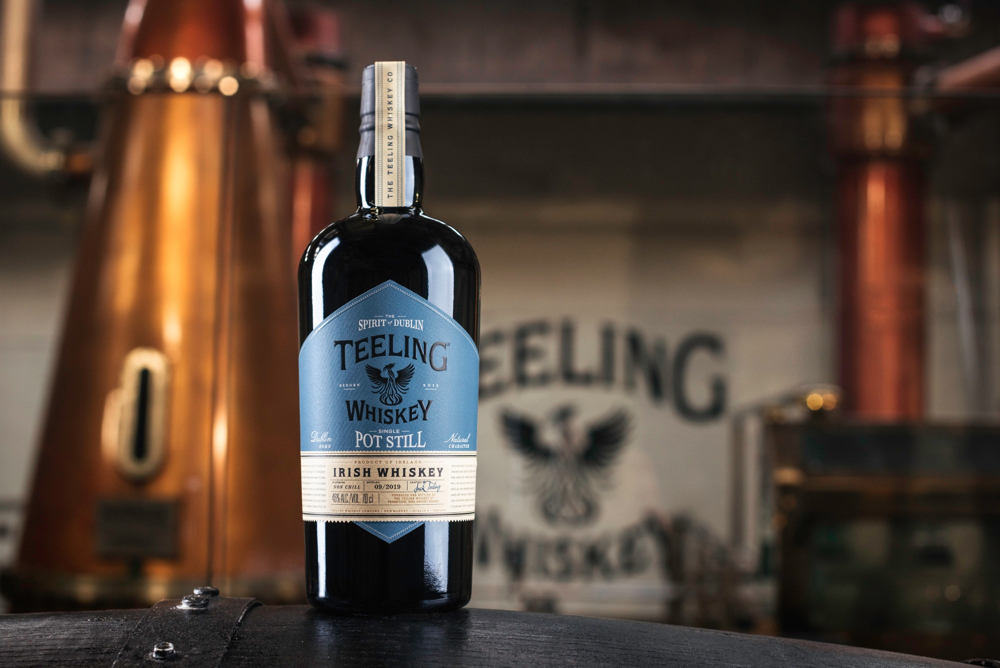 Teeling's newest addition to the lineup is the Teeling Pot Still Whiskey which is the first whiskey made entirely at the new Dublin distillery (and the first whiskey made in the city of Dublin in over 40 years). In traditional Dublin fashion, the whiskey is crafted with a split mash of un-malted and malted barley, triple distilled and matured in a combination of new oak, ex-wine and ex-Bourbon barrels. But, in Teeling fashion, this whiskey is non-chill filtered and bottled at 46%, providing a depth of flavor that isn't often found in many other Irish Pot Still whiskeys. Look out for this new release, just hitting the shelves now in the US for around $60.
These four whiskeys make up Teeling's core portfolio. But, there are also some more limited releases that are worth looking out for. Most notably, I'd mention the Teeling 24-Year Single Malt, which I had the chance to try a few months ago in Boston with Teeling's Master Distiller, Alex. This whiskey is about $500, but it's worth every penny if you can find it. Intense, Sauternes-infused, clean and fruity yet super nutty, spicy, rich and explosive, the 24-year won the World's Best Single Malt at the 2019 World Whiskies Awards. Fantastic whiskey.
In short, I've been not only impressed with the Teeling Whiskey portfolio, but I'm excited by this new chapter in the Irish whiskey story, and specifically, what Teeling is adding to it. Like the rising phoenix logo adorned on their bottles, Teeling is pushing boundaries, making good whiskey at a reasonable price and creating energy for the category. What else could you ask for?