Some of the best wine in Sonoma County is being made by small-scale, innovative producers that don't subscribe to the traditional California winery model. These producers—like Bedrock, Pax Wine, Ryme Cellars and Idlewild—are charting the path for "New California" wine and should be at the top of your list the next time you visit wine country. You may not get to lounge on a beautiful veranda overlooking picturesque vineyard views at these four tasting rooms, but what you will get is a great experience and incredible wine. And, let's face it, that's the important part.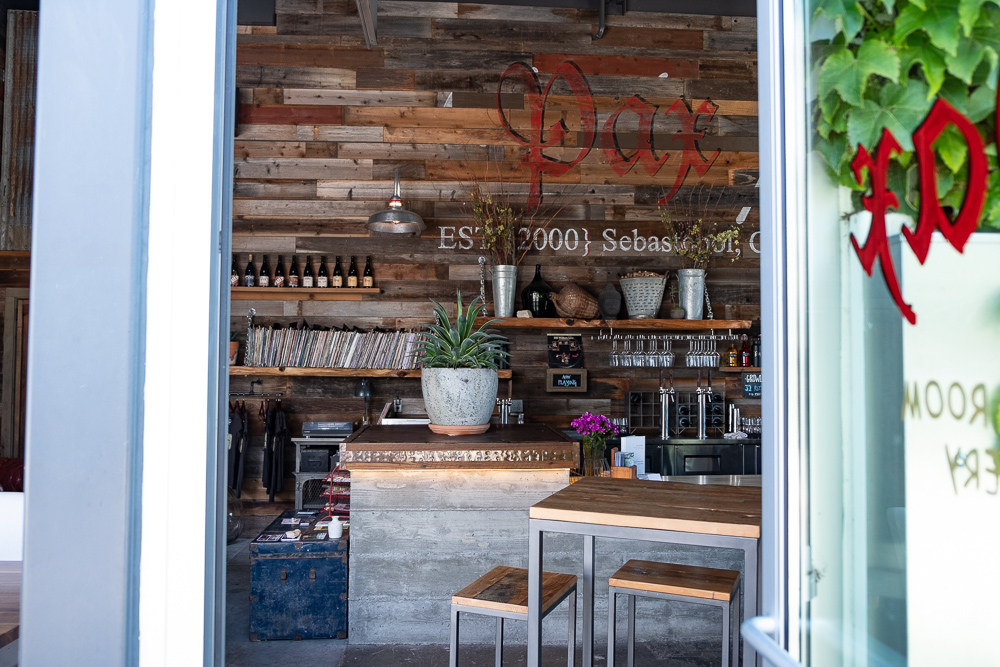 Pax Wine Cellars
The first can't-miss tasting room is in the town of Sebastopol where you'll have the opportunity to get acquainted with one of the foremost leaders of the New California wine movement, Pax Mahle. Or, at the very least, you'll get to taste his wines in this cool urban tasting room and winery in Sebastopol's The Barlow.
Pax originally launched the Pax Mahle Wine label in 2000, and was one of the first winemakers to focus on cool climate California Syrah. Pax Wines is the latest iteration of Pax's various wine labels over the years, which have included the old Pax Mahle Wines as well as Wind Gap and Agharta. In my opinion, the wines Pax is making now are his finest to date. Here is an article I wrote which digs into cool climate Syrah; I gave Pax's Sonoma Hillsides Syrah the top score.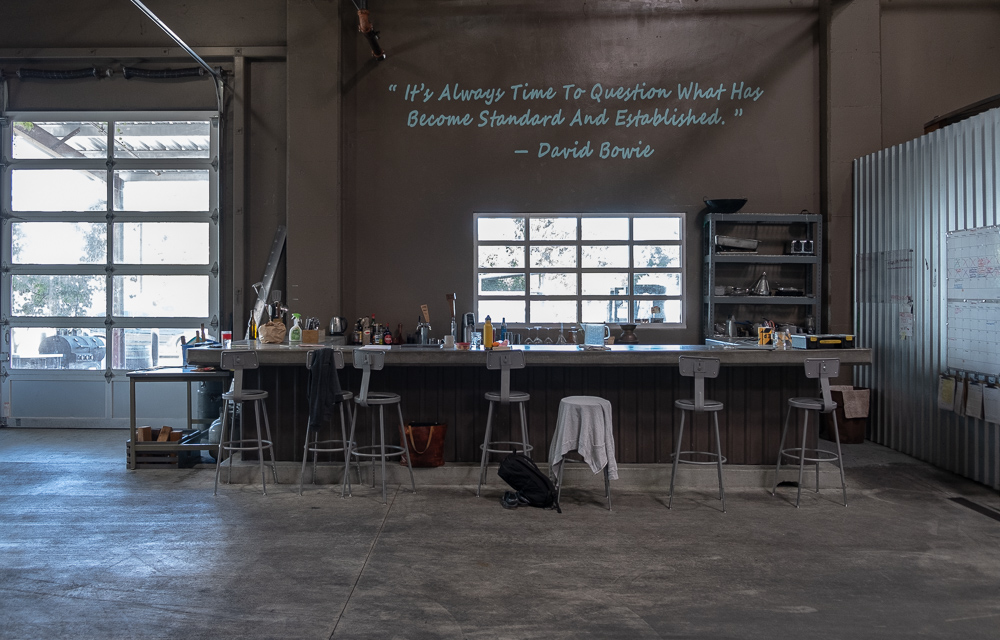 As far as winemaking is concerned, Pax subscribes to a philosophy of minimal intervention, which is common to all of the wineries on this list. As such, Pax Wines only uses grapes that are grown without the use of chemicals, ferments using only natural yeasts, and crushes grapes by foot. They also focus on cooler climate vineyards and lean towards picking grapes on the earlier side, resulting in wines that are fresh and filled with energy.
I recently visited Pax Wines just as harvest was getting underway. The winery was calm, but you could feel the energy in the air. Not only does this location act as the fully functioning urban winery for Pax, but it also serves as a winery for a few other exciting labels that are connected to the greater Pax Mahle community; namely Jolie Laide, Jaime Motley and Monte Rio.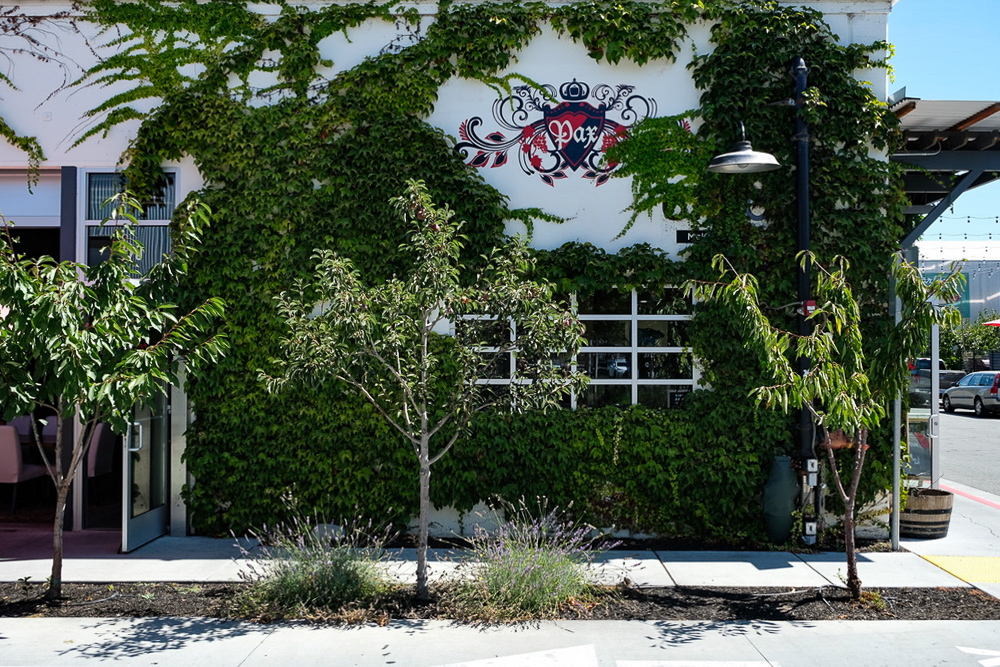 The tasting room side of things is relaxed, with sunlight pouring in from the open windows and doors. Pull up a chair, a couch seat or a stool at the bar and taste through the current vintage of Pax wines, or perhaps even sample a few of the winery's unique experimental releases on their tap system (like a sparkling Rosé of Trousseau). You can also taste through a flight of Syrah wines (often including an older vintage or two), the crowning achievement of the Pax Wines lineup.
When you go, don't miss out on their Trousseau Gris, Carignan and Gamay Noir which are absurdly delicious wines made with carbonic or partial carbonic maceration. Talk about fresh and full of energy. I also love The Vicar, a beautiful Southern Rhône blend from California's North Coast.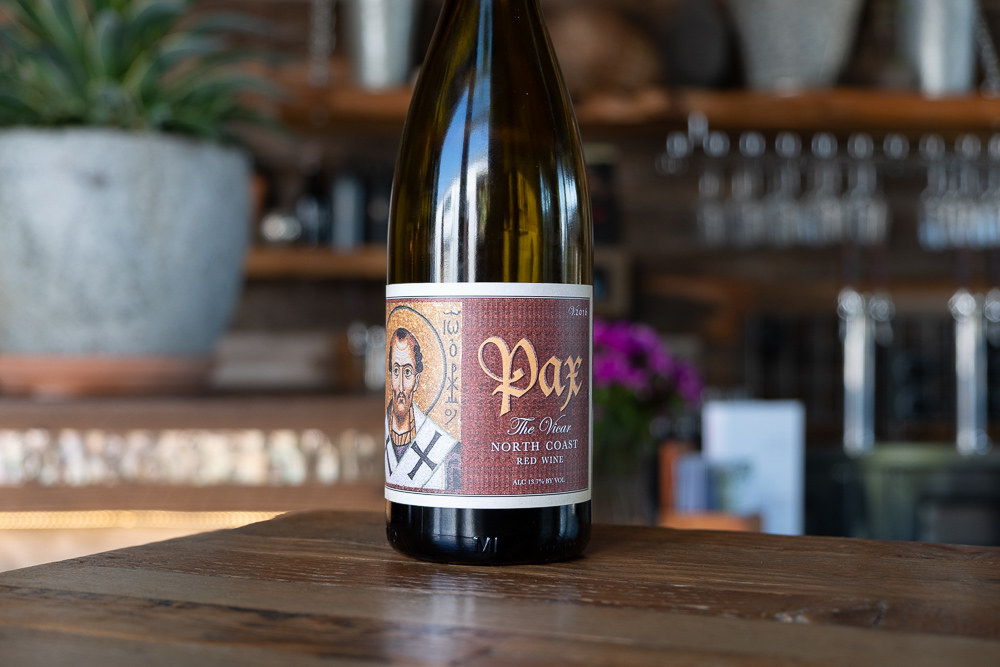 Ryme Cellars
Ryan Glaab, who coincidentally used to work with Pax Mahle, created Ryme Cellars with his wife, Megan, in 2007. The duo started with a handful of Italian varietal wines like Vermentino and Aglianico, and have since branched out to offer a wide variety of both lesser produced as well as more popular varietals such as Cabernet Franc, Ribolla Gialla, Pinot Noir and Chardonnay.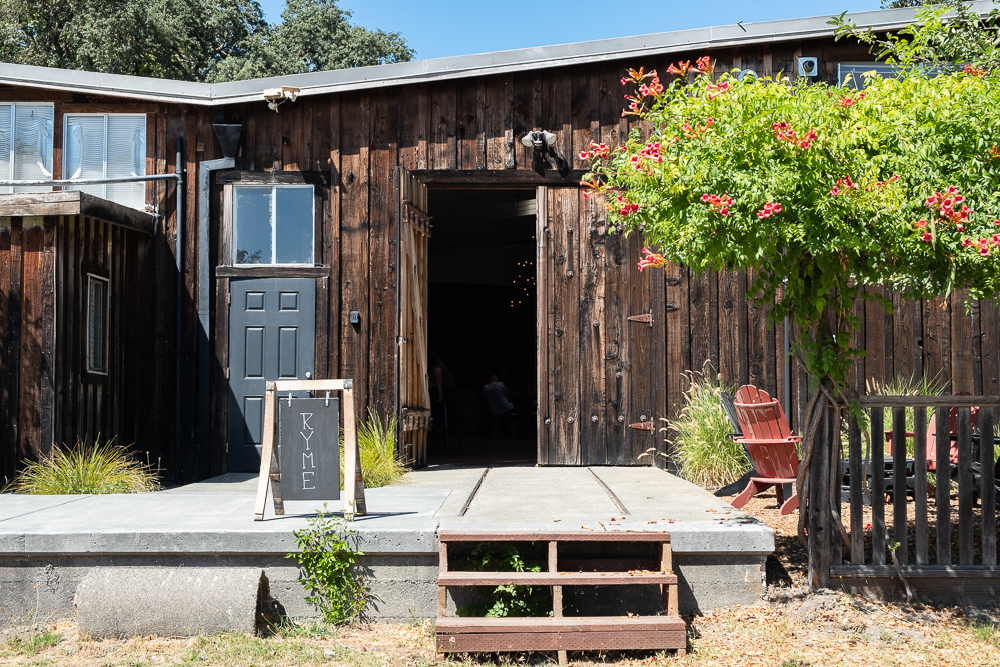 The best way to describe Ryme's wines are soulful, dynamically fresh, racy and laced with nervy energy. They are fantastic—some of my favorite wines in California today.
In fact, Ryan and Megan might just be one of the most talented winemaking duos I know of. In addition to Pax Wines, their collective resumes include impressive names such as Peay Vineyards, Sine Qua Non, and Marcassin. When you taste Ryme's wines you'll immediately recognize that not only do these two know what they're doing, but they have a very specific perspective of what they're trying to achieve.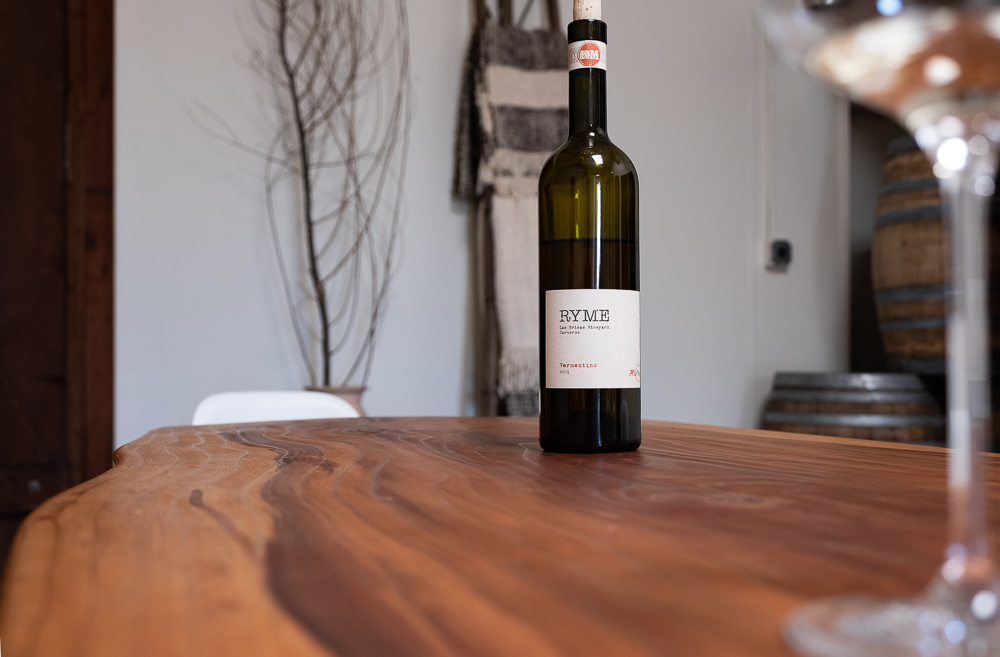 Like Pax, Ryme's grapes come from organically farmed and/or sustainable vineyards, and the wines are made with minimal intervention methods. They don't use cultured yeast, temperature control, enzymes or other additives, nor do they fine, filter or use new oak. Many of their reds are fermented on the stems, and whites on the skins.
Ryme's tasting room in Forestville, just a short ride from Sebastopol, is an intimate affair. Schedule an appointment and you'll get treated to a one-on-one tasting of a wide variety of Ryme's wines in a rural chic setting that could easily fit on the pages of a decor magazine.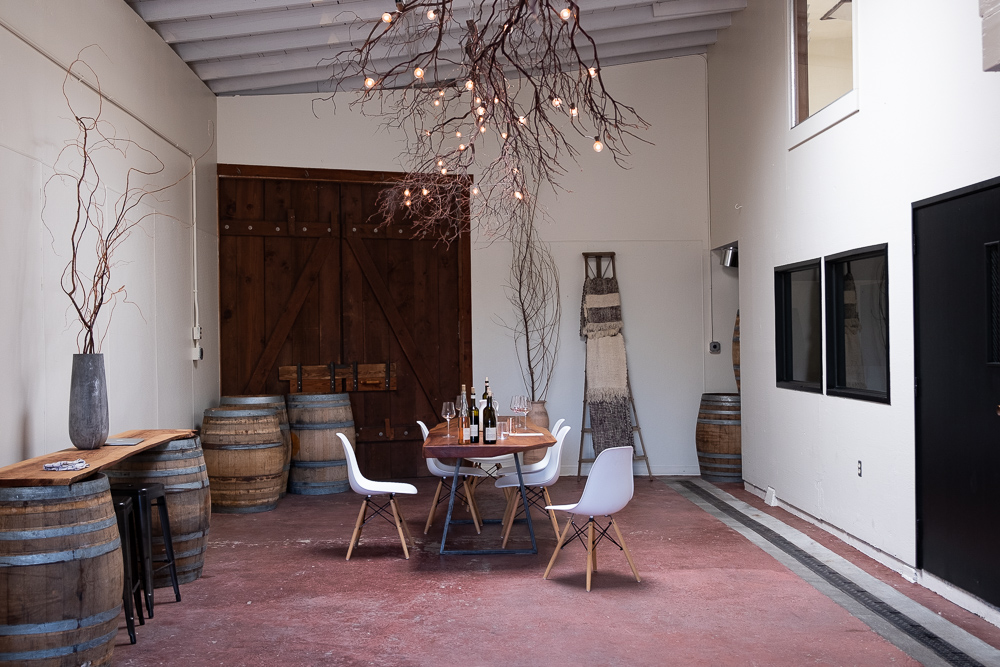 Highlights include His Vermentino, an impossibly rich yet bright white wine that is fermented on the skins for nearly a year. The counterpoint to His, Hers Vermentino, is super fresh and crisp, whole cluster pressed and bottled early. All three of Ryme's Aglianico offerings are brilliant, including one from Paso Robles, one from the Sierra Foothills and a super racy Rosé of Aglianico from Clarksburg that will knock you off your rocker.
And, don't miss out on their Cabernet Franc from Russian River Valley; this was one of the wines that made me a true believer (in both Sonoma County Cabernet Franc and Ryme).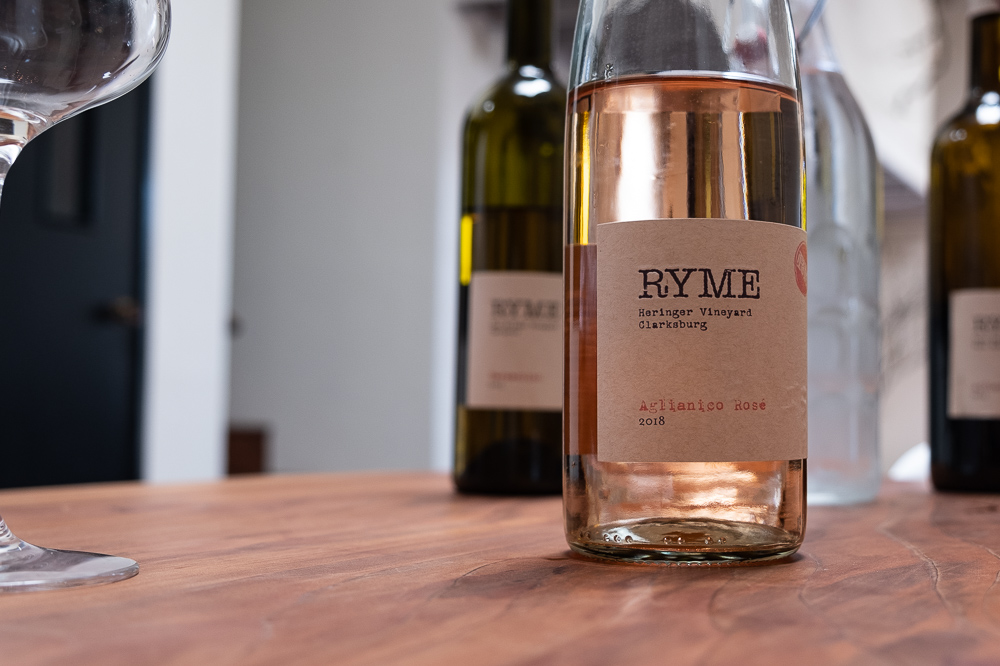 Bedrock Wine Co.
Towards the southern end of Sonoma County, in the heart of Sonoma Plaza, you'll find The General Joseph Hooker House. This historic location is home to one of California's hottest wineries, Bedrock Wine Co.
Launched in 2007, Bedrock is the brainchild of Morgan Twain-Peterson; a rising star winemaker who has focused on seeking out old vines in California's historic vineyards.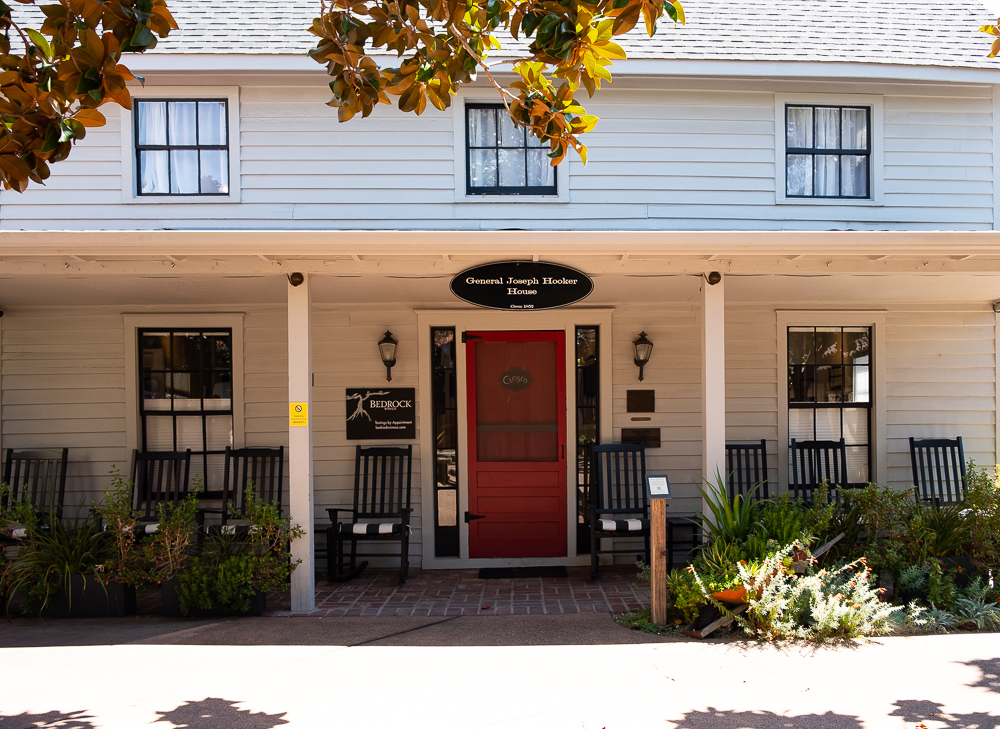 Morgan's passion for wine originated with his father, Joel, who founded the iconic Ravenswood Winery back in the 1970s. Morgan began experimenting with winemaking at 5 years old and is now one of only two California winemakers to hold the title Master of Wine. To say that Morgan Twain-Peterson has wine running through his veins would be a vast understatement of his passion.
Bedrock's portfolio is extensive, filled with delicious field blends, old vine Zinfandels, Rhone varietals, intoxicating Rieslings and more. Morgan has accumulated a vast network of vineyards throughout Northern California so his wines show a great diversity of terroirs. And, like the other wineries on this list, Bedrock embraces minimal intervention winemaking—uninoculated fermentations, native malolactic, the use of whole clusters and no additives.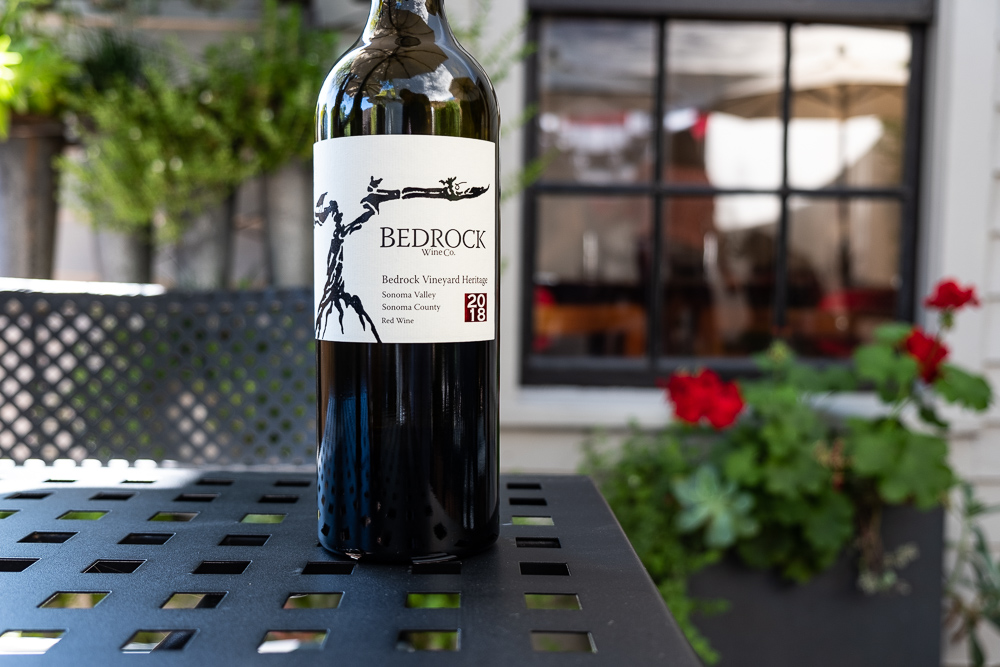 While you may see Bedrock's wines at the occasional boutique wine store or on a well-curated restaurant list, they do most wine sales through mailing list allocation. So, visiting the tasting room is a great way to taste these exclusive, sought-after wines.
Before Bedrock moved in, The General Joseph Hooker House was run by the local Preservation League. It was used as a museum to preserve the history of Joseph Hooker, a U.S. Army General who was stationed in Sonoma in the 1850s. Coincidentally, Hooker was also the founder of Bedrock Vineyard, the estate vineyard that Morgan and Joel Peterson now own.
When the building came up for lease in 2017, Morgan jumped at the opportunity to reunite the house with the wines from the historic vineyard.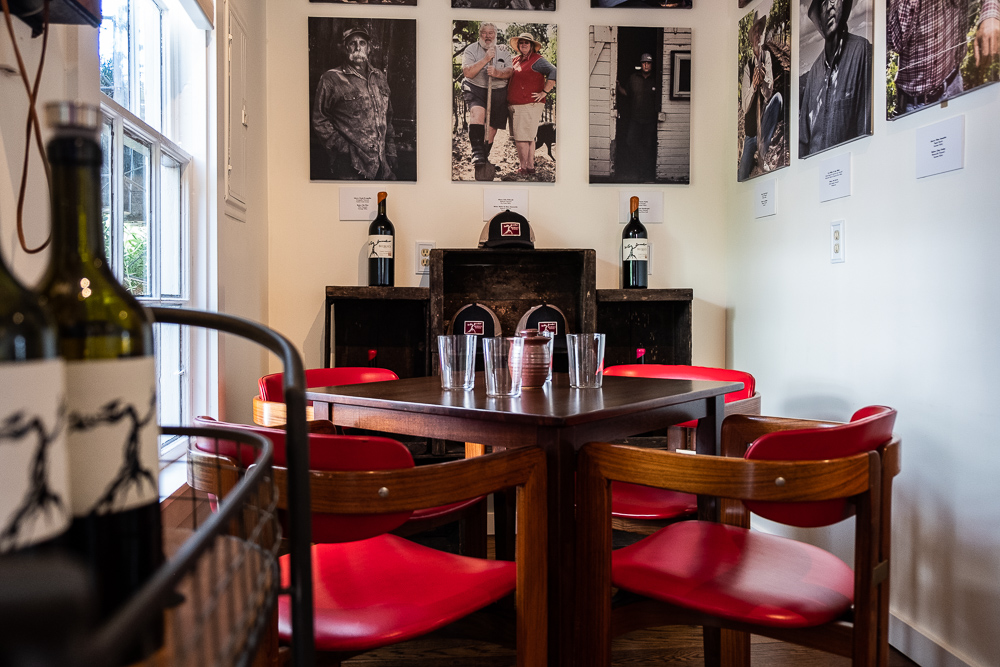 Walk into the Joseph Hooker House and you'll be greeted with an exhibit of mid-19th century photos, along with a refreshing glass of wine. On my visit, I was greeted with a glass of Under The Wire Sparkling wine, a side label managed by Morgan's partner Chris Cottrell. You might, however, be invited in with a glass of Ode to Lulu, Bedrock's delicious Rosé of Mourvedre that pays homage to Lucie "Lulu" Tempier of the famous Bandol winery Domaine Tempier.
From there, take a seat in the cozy 1850s home or out on the patio where you'll be treated to a relaxed tasting of a wide spread of Bedrock's wines, likely including a number of their impressive field blends and single varietal wines. If you're lucky, you may even get to taste a wine from the historic Bedrock Vineyard itself, of which Joseph Hooker would most certainly be proud.
While you might be distracted by all of the great heritage blends this winery has to offer, don't miss out on the opportunity to try one of their single varietal reds. Like, for instance, the Hudson Vineyard Syrah—a dark and meaty wine, co-fermented with Viognier and possessing the complexities of Cote Rotie with the bounty of ripe California fruit.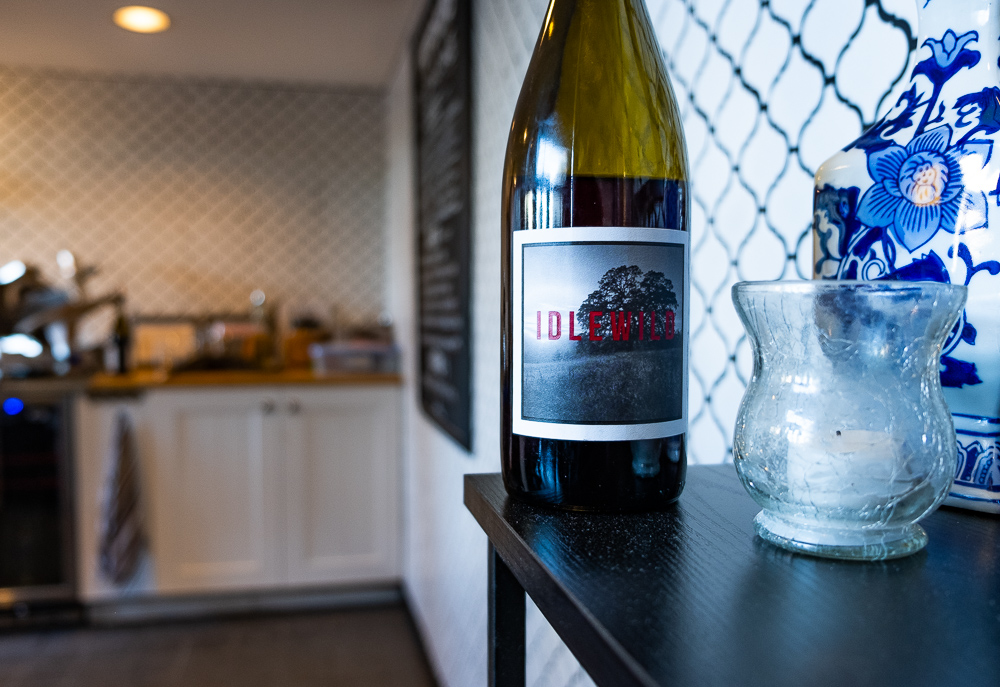 Idlewild
I first wrote about Idlewild founder Sam Bilbro in 2014. I met him at his winery just north of Alexander Valley; an old mushroom farm turned winery warehouse facility that is hidden among vineyards and dirt roads that wander off into seemingly nowhere. I was impressed by what he was doing with Italian varietals and have continued to be a fan of his wines ever since.
Coincidentally, Idlewild and Ryme both make wine out of the same facility, though they both have their own independent tasting rooms. Ryme's in Forestville, as mentioned above, and Idlewild's in the middle of Healdsburg Plaza (my favorite place to stay in Sonoma county).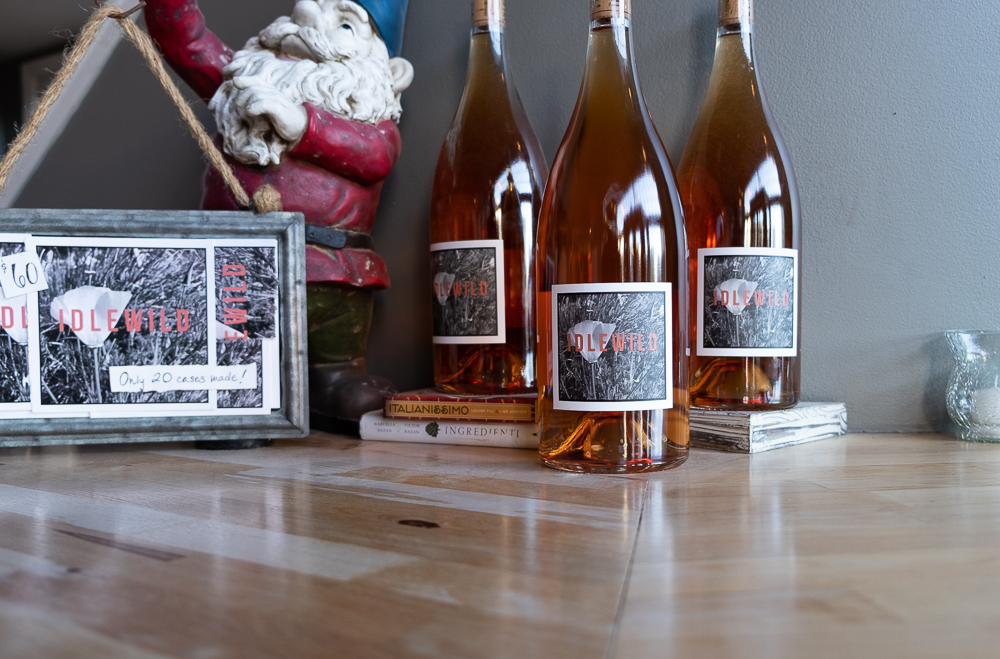 While Ryme produces a handful of Italian varietals as part of its larger portfolio, Idlewild is entirely focused on showing what Northern Italian (Piedmont) varietals can do in California's hillside vineyards, such as Mendocino County's Fox Hill Vineyard.
Like Morgan Twain-Peterson, Sam grew up in a wine family. His dad, Chris Bilbro, founded Marietta Cellars. Sam's brothers are also involved in the wine business—Scot now runs Marietta and Jake owns Limerick Lane, another great winery in Sonoma County.
Sam's wines are a convergence of old world and new world. His winemaking style is minimalist, letting the vineyard sites and quality of fruit shine. His wines are high acid and high energy. Even his reds will electrify your senses.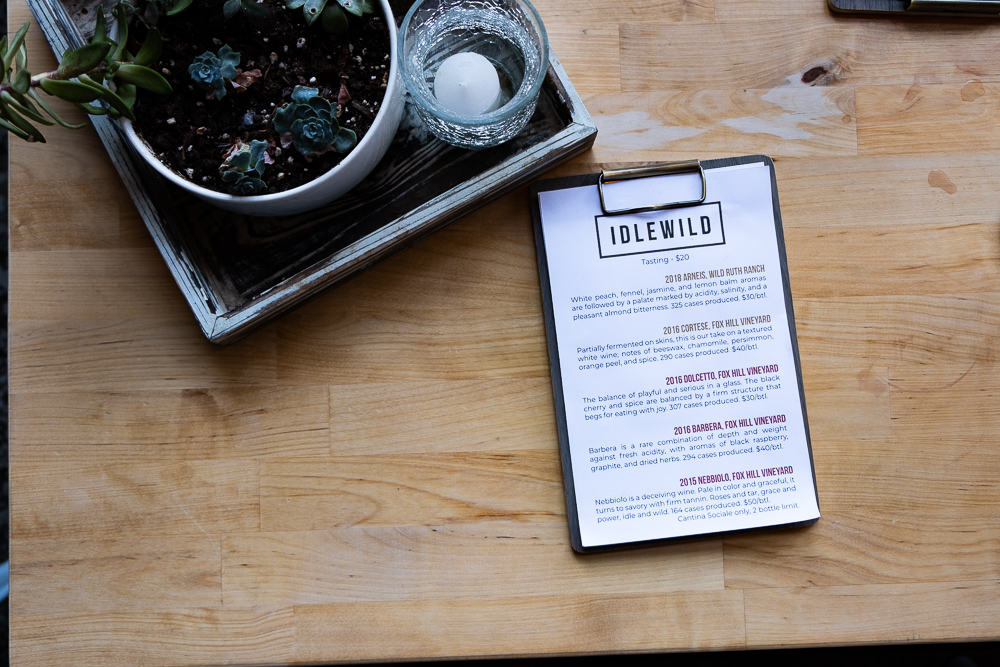 Step into Idlewild's Healdsburg tasting room and you will be greeted with a list of wines that reads something like this—Arneis, Cortese, Dolcetto, Nebbiolo, Barbera. The space itself is as unique and fresh as the wines, built around a charcuterie-filled meat case and decorated in crisp modern furnishings and cool tones.
If you wind up in Healdsburg with a few hours to kill between winery visits and dinner, this is the place to go.
If you visit, don't miss out on Idlewild's Nebbiolo from Fox Hill Vineyard. This wine offers a fresh, bold take on Piedmont's most classic grape. I'm also a fan of Sam's Arneis, a super bright and floral white wine that makes you ask the question: why aren't more wineries in Northern California making wines with this grape?
Can't decide which of these wineries to visit on your next trip to Sonoma County? Visit them all! My recommendation: start in Sonoma Plaza, then wind your way up through Sebastopol to Forestville and wrap it up in Healdsburg Plaza. The perfect day in wine country!