Since launching their first whiskey in fall 2018, Kentucky's New Riff Distilling has quickly become one of the hot up-and-coming whiskey producers in America. If you follow the whiskey world on Instagram, there's no doubt you've seen their bottles popping up with increasing frequency.
New Riff was founded by Ken Lewis, the former owner of Kentucky's largest independent liquor retailer, The Party Source. After selling the chain of stores to his employees in 2014 through an Employee Stock Ownership Plan, Lewis left the retail business to get into distilling. He launched New Riff shortly thereafter, with an eye towards creating a modern whiskey brand that honors longstanding Kentucky tradition.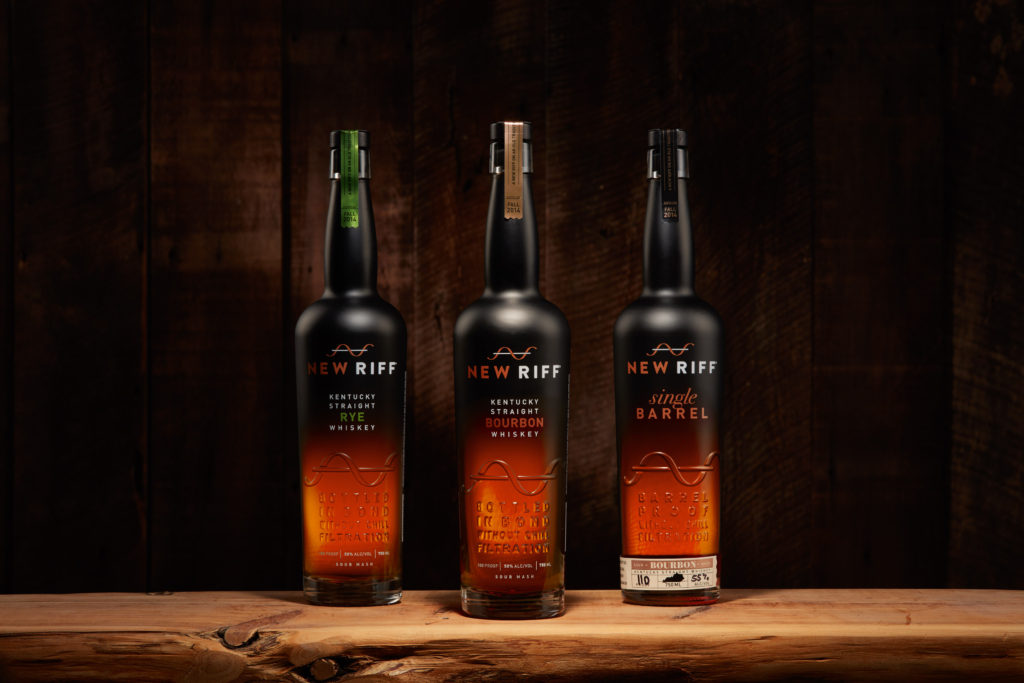 The first New Riff products to be released were their Bottled-in-Bond Bourbon and Single Barrel Bourbon (Fall 2018), both aged 4 years in new 53 gallon, American oak barrels. These releases were followed by a Bottled-in-Bond Rye in early 2019.
All of New Riff's whiskeys are made through the traditional Sour Mash process, are distilled in all-copper stills, and are bottled at a minimum of 100 proof. They do not use chill filtration.
In addition to their three standard releases, New Riff also has distributed a large volume of single barrel selections for a growing list of retailers, bars, restaurants and whiskey groups. This single barrel program is something that New Riff sees as a major part of their business model.
Collectively, between the standard releases and the dozens of single barrel selections in the market, New Riff has not only generated a lot of buzz among whiskey geeks and a broader consumer audience, but they have also earned the respect of many critics. The Fall 2019 Rye (reviewed below) was listed on Whisky Advocate's Top 20 of 2019.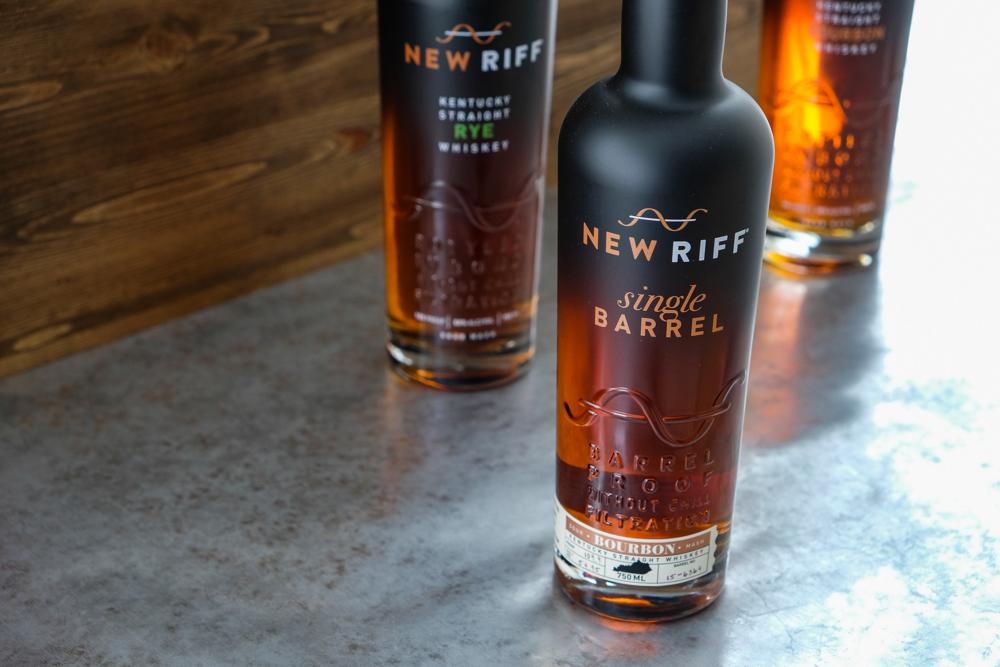 But, hype and WhiskyAdvocate ratings aside, I wanted to take a closer look at New Riff's whiskeys for myself. They're not yet distributed in my home state of Massachusetts, but they're gradually expanding distribution throughout the country, having just gone into Michigan in February. So if you don't have access to these whiskeys yet, hang tight. I'm sure they'll be coming your way soon.
New Riff Rye, Fall 2015/2019
A 95% Rye, 5% Malted Rye mash bill, aged 4 years in 53 gallon, new American oak barrels. On the nose an aroma of fresh mint and spice gives way to vanilla, orange citrus and burnt sugar. The taste is full flavored, spicy and rich with caramel, black pepper, tobacco leaf and cinnamon hots. The finish is dry, spicy and bold. The oak is balanced, and not overly pronounced.
In Short: In a market that is craving more good rye options under $50, New Riff Rye is a strong contender. It's not only a tasty sipper neat, but at only $45 it makes for a great, premium cocktail rye. With its dry, spicy profile, you might just find this your new go-to for the perfect Manhattan. Recommended. 90 points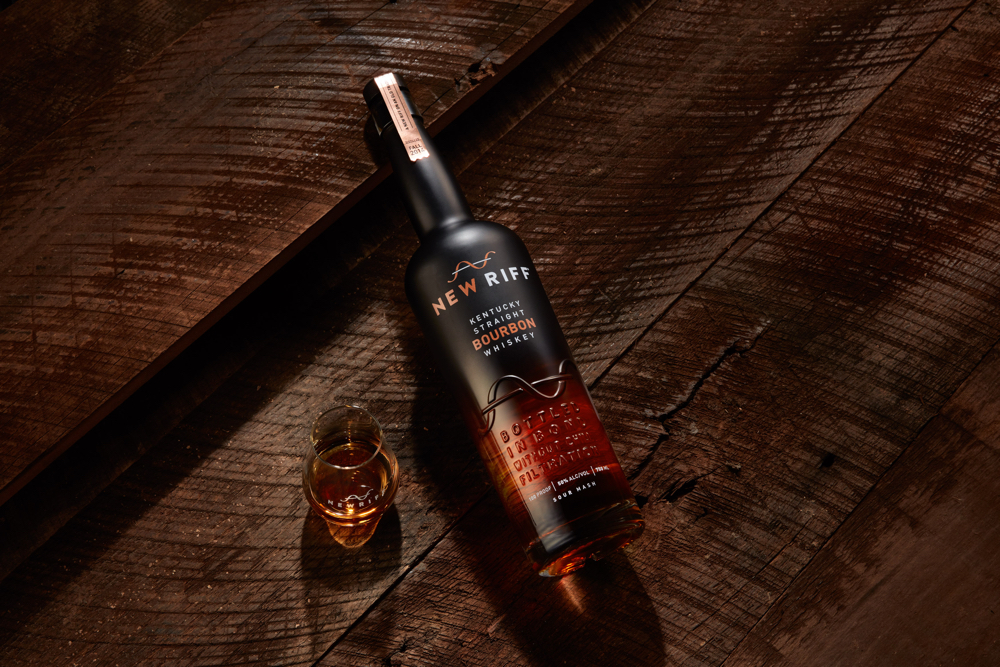 New Riff Bourbon, Fall 2015/2019
This bottled-in-bond, high-rye Bourbon has a mash bill of 65% corn, 30% rye and 5% malted barley. The nose is subtle, but intriguing with notes of butterscotch, dry wood, spice and vanilla. The palate is rich, oily and round in texture, with an underlying sweetness of dark fruit, cocoa and clove. The sweetness, however, is balanced by a dry profile and fiery spice.
In Short: For those that like a dryer Bourbon with a nice dosing of rye spice, this will be right down your alley. At $45, it's a solid buy… but as you'll see just below, my recommendation is to splurge for the Single Barrel if you can get it. 89 points.
New Riff Single Barrel Bourbon, Fall 2015/2019
The single barrel release has the same high-rye mash bill as New Riff's standard issue Bourbon, but the bottling proof comes in a bit higher at just under 110 proof. There are a lot of similarities between the two Bourbons in regards to tasting notes and profile, but I find the Single Barrel to be a hint dryer and a bit spicier than the BiB Bourbon, which is a plus for me.
In Short: I like the added heat and the slightly dialed-back sweetness of the Fall 2019 Single Barrel. While I found the BiB Bourbon just slightly missing the mark in a few areas, the Single Barrel hits it right on the bullseye for me. If this release is representative of other single barrel New Riff bottlings that are out there, I'd be very intrigued to dig in further to their extensive, and growing arsenal. Great stuff, especially considering how young this distillery is. $55. Highly Recommended. 92 points.