I've been told by quite a few Portlanders that their city has the most strip clubs per capita in the US. And while this statistic is both impressive and true, I wonder why they fail to mention that Portland is also the city with the most craft breweries per capita in the US. It seems that the latter, at least to me, is the statistic most worth bragging about. Then again, I write a blog about beer, not strip clubs, so perhaps my judgement is skewed.
Anyway, regardless of how you feel about Portland's status as a strip club hot spot, there is no doubt that Portland is, hands down, one of the very best craft beer cities in America. In fact, with 56 breweries in Portland proper, and 76 in the broader metro area, you may even say that this is THE best craft beer city in America.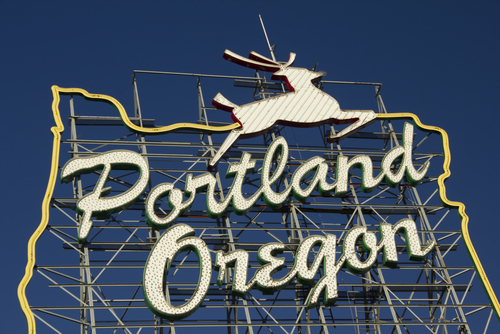 But I'll let you debate that point on your own time (or in the comments below).
Of course, given the vastness of this incredible Northwest city, my weeklong trip to Portland earlier this month became an absolute whirlwind tour of as many breweries and beers as I could take in. I felt like the Tasmanian Devil hopped up on barley and yeast, driving frantically around in a Dollar Rent-A-Car while occasionally taking in the sites of what has quickly become one of my favorite places in the US. Don't worry, I didn't drive drunk, but I will tell you this candidly: it is impossible to visit all of the breweries of Portland in five days.
The real question, though, is how does one even attempt to start digesting what this great beer town has to offer? Unlike San Diego and Denver which have lots of big breweries who distribute nationwide, Portland has tons of smaller breweries and brewpubs that stay closer to home (with a few exceptions). So, for an outsider like me who knows the beers that show up on the east coast best, it's not that easy to look at a list of Portland breweries and go, oh hey – those guys make great beer! In San Diego it's much easier. You just say, oh hey, Alesmith and Stone and Ballast Point and Green Flash and Lost Abbey and Coronado and etc. etc.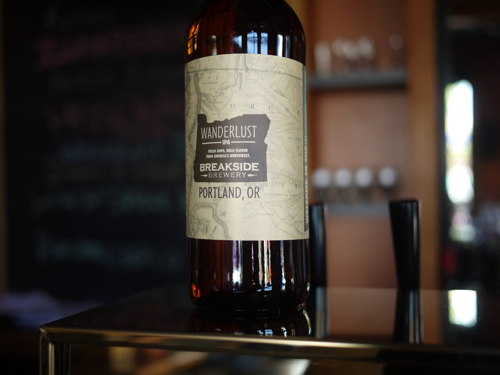 Nevertheless, I did my research, talked to a lot of people, and managed to put together a pretty stellar lineup for my week in Beervana. I've wrapped up some of my favorites here; and let's just say I did a lot of drinking work so you don't have to.
These first two breweries are some of the best of the best. Stay tuned for part two, where I'll get into a handful of other breweries, brewpubs and beer-related recommendations that you won't want to miss.
Cascade Brewing
What Portland is to craft beer, Cascade is to sour beer… a Mecca of awesomeness. This brewery is truly a must visit for any fan of barrel-aged sour beer. There are a couple Cascade locations in town, but my recommendation is go to the main barrel house/brewpub in Southeast Portland. This seemed to be the best spot for the most drafts and the best crowd.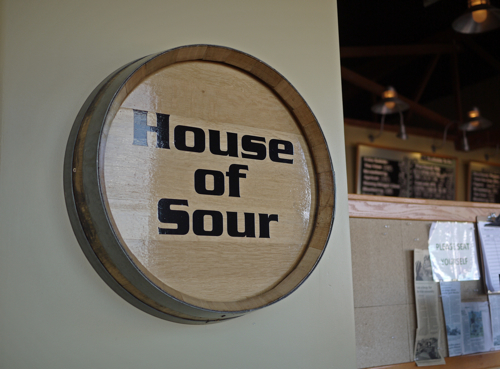 Cascade is one of the few Portland breweries that does distribute to Massachusetts; but what makes it out to the east coast is just a fraction of what the brewery produces. I had an opportunity to try through a number of Cascade's limited edition releases at the brewery – most of which were phenomenal. My favorite was a ($25/bottle) beer called Sang Noir – a sour ale blend of red and double red beers, aged in Bourbon and Pinot Noir barrels for 12 to 24 months, then blended with barrel aged Bing and sour pie cherries. Utterly sublime, the perfect balance of dark sultry barrel notes and tart, delicious sour cherry. I'm not going to lie, I thought about this beer all week (and wound up driving to Cascade's other location to pick up a bottle).
Hair of the Dog
If you like unique breweries that are doing things their own way, Hair of the Dog will be your kind of place. I found them to be one of the most interesting breweries in the area; not only because they have a beer called Dave that is the most expensive beer in the world (like, over a grand a bottle expensive), but because their beers stand out – from their year-round brews to their incredible barrel program. I instantly became a fan of Adam, the first beer Hair of the Dog ever produced. It's a deep, dark and rich old ale with chocolate leather and smoke. Would make for a killer dessert beer.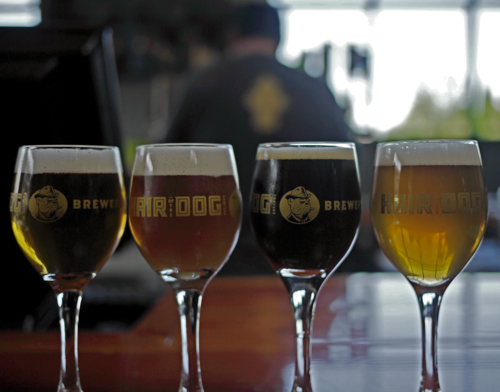 At their brewpub in Portland's Industrial District, you'll find a constantly rotating barrel aged tap line along with a solid lineup of vintage releases you can purchase for brewery drinking only — such as a 2009 Cherry Adam or Matt, an ale aged in bourbon barrels and apple eau de vie barrels. And if you're feeling a little saucy, you can pick up an Adam batch 6 from 1994 for $50 or take home a vintage 6-pack for $80.
That's it for the first installment. Stay tuned for more of Portland's best breweries, brew pubs and beers in Part II.