Lagunieken? Heinitas?
The biggest drink news this week is the announcement that Heineken International is purchasing 50% of Lagunitas. It's slated to be one of, if not the biggest deal yet in the continuing saga of big beer taking over craft. Financial terms of the deal weren't disclosed, but sources say the deal may value Lagunitas at $1 billion.
Lagunitas founder Tony Magee will continue to serve as chairman, and in a statement said: "This is not the end of anything at all at Lagunitas, except maybe it is the end of the beginning, meaning that we are now standing at the threshold of an historic opportunity to export the excitement and vibe of American-born Craft Brewing and meet beer-lovers all over the Planet Earth, our true homeland." 
The deal is expected to close in Q4 2015. Read more here. 
But that's not the only one…
San Diego's Saint Archer Brewing came into the news late this week with an announcement that they had been acquired as well. Tenth and Blake, the craft and import division of MillerCoors, acquired the majority share of the skate/surf-inspired brewery. Saint Archer launched in 2013 and has grown quickly in its short few years in business. It expects to sell 35,000 barrels in 2015. Read more.
Thank you, wine, for keeping America #1 at something
After surpassing France in 2013 as the largest wine market in the world, the US held its title in 2014, with a reported 1% growth rate to 328.6 million 9-liter cases, according to the Beverage Information and Insights Group's 2015 Wine Handbook. U.S. wineries also shot up in 2014, growing to 8,287, an increase of 525. Okay, craft beer, just another 5,000 or so more breweries to catch up! Read more.
The Buffalo Trace Antique Collection is back… and gone.
No, just kidding. It's not gone yet. But it will be as soon as it doesn't hit your local liquor store shelves. Okay, fine, you're actually going to try to go on the hunt this year? Well, then you'll probably want to know that Buffalo Trace officially announced the makeup of the 2015 releases this week, and that they'll start rolling out later this month. Here's a handy dandy fact sheet to keep you occupied while you wait patiently to swarm the market.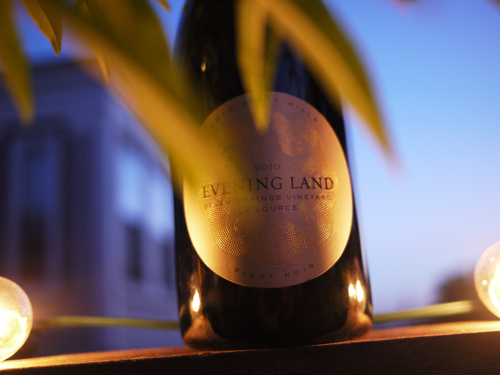 And, our DrinkInsider Drink of the Week is…
Evening Land 2010 Eola-Amity Hills Seven Springs Pinot Noir
I'm a sucker for Oregon Pinot, and this divinely earthy and terroir-driven Pinot Noir from Evening Land Vineyards is a sexy beast. I, fortunately, stumbled upon a bottle of the highly rated 2010 vintage at my local liquor store on clearance and jumped at the opportunity. This wine was #79 on the Top 100 from Wine Spectator's 2012 list, and also scored an impressive 94-point rating from Wine Enthusiast. My score was right in line with Enthusiast on this one. It's an outstanding pinot, light and silky smooth with a bright tart red fruit, notes of pepper and dirt and a dusty veneer that keeps on giving. 94 Points