This year's Extreme Beer Fest is shaping up to be another all star event, flanked by an amazing week of non-stop beer action in Boston. In fact, you don't even have to go to the actual festival this year to benefit from all of the amazing beer that's going to be in town. On that note, here's my list of the best pre/after-parties each day.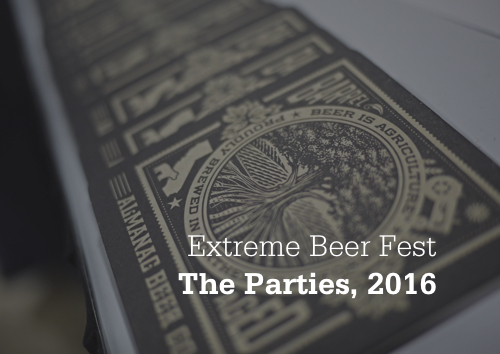 Extreme Beer Fest 2016 Parties (Daily Picks):
Monday, February 1, Cellar Party @ Lord Hobo:
Kick off the week by helping Lord Hobo clear out their cellar and make room for the EBF beers coming in. There's sure to be some great finds in the mix.
Tuesday, February 2, Brew England Night @ Lord Hobo
Show your New England support by checking out this showcase of some of the best breweries around the Northeast; including Grimm, Allagash, Banded Horn, Smuttlabs, Kent Falls, Proclamation, Schilling, Stoneface, Maine Beer Co, Liquid Riot, 14th Star, Honest Weight, Wormtown and of course, Lord Hobo Brewing Co.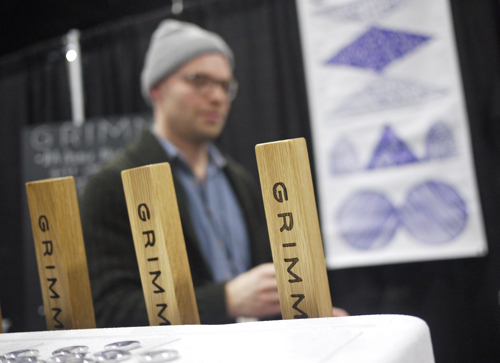 Wednesday, February 3, 6pm — Almanac Tap Takeover @ Brewer's Fork
SF-based Almanac Beer will be showcasing an extensive lineup of their beers at this event. And, I hear the folks from Almanac may even be on hand… perhaps to celebrate the fact that they just got distribution in Massachusetts. Either way, a tap takeover of Almanac beers sounds pretty great to me.
Thursday, February 4 — The Pregame @ Lord Hobo
Judging from the beer list Lord Hobo recently released, there will be about 20 beers on draft from Asheville's Wicked Weed at this event. That's exciting in and of itself. But, to boot, Lost Abbey will have a bunch of their harder to find beers on tap as well, including one of my favorites: Cuvee de Tomme. There are also a few other gems on this list for thursday night, including Melvin Brewing's 2×4.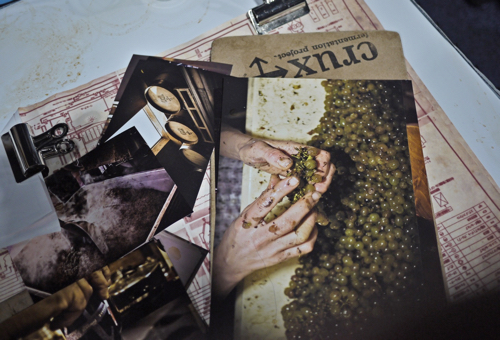 Friday, February 5, 10pm — After Sours @ Row 34
You can always count on Row 34 to bring the best beer out for special events like EBF, and their Friday night after party is going to be incredible for sour lovers. Expect to see beers from Rare Barrel, Upland, Crux Fermentation Project, Breakside, Allagash, and Night Shift, plus plenty of freshly shucked Island Creek oysters.
Saturday, February 6, 9 pm — Other Half / Trillium After Party @ Row 34
There are a bunch of after-parties going on Saturday evening, but you'll definitely find me back at Row 34 for this Other Half/Trillium shindig. As if six lines of fresh Trillium wasn't enough, expect to see about 10 lines of Brooklyn's Other Half as well. Talk about a hop attack to take your evening into overdrive.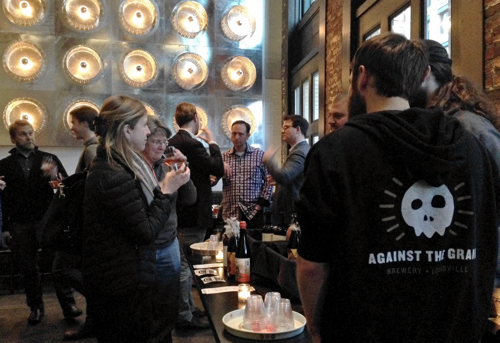 Sunday, February 7, 10 a.m.-1 p.m. — Post-EBF Brunch @ Kirkland Tap & Trotter
Frankly, I've never had enough energy after a week of EBF to make it to the Sunday brunch, but if you're up for it after six days of beer madness, check out the official after-party at Kirkland Tap & Trotter. Here you'll find BeerAdvocate's Alströms bros and Dogfish Head's Sam Calagione. Of course, plenty of great brunch dishes and Dogfish for your hangover nursing pleasure.
See you there!