In this week's DrinkDown: EBF 2016 is here, two new American whiskey releases, craft beer trends that need to stop, and our drink of the week is… a killer Arneis from California.
Extreme Beer Fest 2016 is here!
Beer Advocate's EBF, one of America's great beer festivals, is back in Boston next weekend and we'll be there covering all the great beers and breweries as always. The lineup is packed full of some of the best breweries in the country, like Almanac, Funky Buddha, Other Half, Prairie, Surly, The Rare Barrel and Tree House. If you're going, or are going to be in the Boston area regardless, make sure to check out all of the events and after-parties surrounding the festival. There are some killer events this year, like the full week of events Row 34 is putting on, starting February 1st.
Here are a few additional happenings surrounding the festival this year:
– Sam Calagione at Craft Beer Cellar, Feb 5th
– EBF Week at Tip Tap Room
– EBF Special Draft Night at Night Shift Brewing, Feb 6th
– EBF Pre-Throwdown at Meadhall with the Alstrom Bros and Sam Calagione, Feb 4th
– Extreme Beer Week at Lord Hobo
Also, check out the full lineup of breweries participating in EBF 2016 here and my EBF 2015 Guide to Sours here.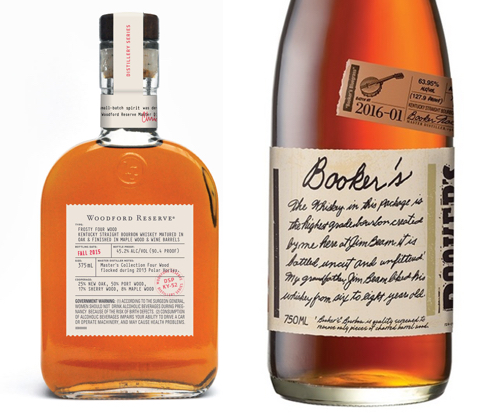 New American Whiskey Releases
Booker's Bourbon unveiled their 2016 Batch Collection this week, starting with "Booker's Bluegrass," the first of six anticipated releases. Each batch in the collection will feature a one-of-a-kind label and name that offers a look into Booker Noe's life. This first release, a 6 year 11 month bourbon bottled at 127.9 proof, features a banjo on the label. Like all Booker's Bourbon batches, the whiskey is uncut and unfiltered and will retail for about $60.
Woodford Reserve also announced their latest Distillery Series expression, Frosty Four Wood. The whiskey was aged in American Oak and finished in barrels made from Maple Wood, Sherry Wood and Port. It's bottled at 90.4 proof with a suggested retail price of $50 for a 375ml bottle. Frosty Four Wood will be available at the distillery and select Kentucky retailers.
Craft Beer Trends That Need to Stop
Thrillist recently surveyed a handful of beer writers and brewers across the country about what craft beer trends need to stop. I weighed in on the piece. See what I had to say here.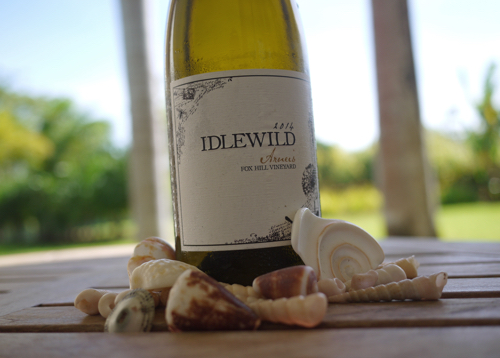 And now…
Our Drink of the Week: Idlewild Arneis 2014
You don't find a lot of Arneis in California, but Sam Bilbro of Idlewild Wines is one of the few frontiersmen who is making a go at it. The 2014 Idlewild Arneis is Sam's third vintage of this wine, and it's absolutely delicious. The grapes come from a very small vineyard plot in Mendocino. Sam is an expert at finding these unique plots that have been planted to foreign grape varieties and turning them into magic. His Arneis is no exception.
It's bright, fresh and juicy with tangerine, peach, melon, baking spices and blood orange. You probably won't find it at your local store (there were only 150 cases produced), but my recommendation to you is get on Idlewild's mailing list and wait for the next vintage/allocation to be released. Then buy some. You can thank me later. 90 Points.
$35.
Check out my article on Idlewild Wines here.