In this week's DrinkDown… We've got new releases from Buffalo Trace, Havana Club, Angostura and Copper & Kings, plus a beer wholesaler coughs up $2.6m in fines and our drink of the week is a crackin' single cask port-finished rum from Belize. 
New Bourbon: Buffalo Trace E.H. Taylor Seasoned Wood
Buffalo Trace this week announced their latest special release in the E.H. Taylor series, a bourbon aged in seasoned wood oak barrels. This 100 proof, Bottled-In-Bond, small batch wheat recipe bourbon was aged well over a decade, according to Buffalo Trace, and will retail for about $70. The Colonel E.H. Taylor, Jr. Seasoned Wood Bourbon Whiskey will be available starting in late March in limited supply. Good luck finding it.
New Rum: Havana Club Tributo 2016, Limited Edition
Havana Club is launching a new super-premium, limited edition series of rums called the Havana Club Tributo Collection. Each release will be limited to 2,500 bottles and will be selected from the company's finest aged rums from cellar reserves. The 2016 release is composed of a blend of rums aged in 80-year old casks, and is bottled at 40%. The limited edition rum will be available in select markets for $350.

New Brandy: Copper & Kings Cr&ftwerk, Beer Barrel-Aged Brandy
Louisville-based brandy distillery Copper & Kings (who I wrote about last week) just announced the release of a new line of brandies aged in beer barrels. There are four releases in total, each aged for 12 months in oak barrels previously used to aged various craft beers. The series, called Cr&ftwerk, will include brandies aged in 3 Floyds Russian Imperial Stout barrels, Sierra Nevada Smoked Imperial Porter barrels, Oskar Blues G'Knight/Deviant Dale's Imperial IPA barrels and Against the Grain Peated Scottish Ale barrels. Each brandy is bottled at 111 proof and will retail for about $50. I'll be reviewing these brandies shortly, so stay tuned!
New Rum: Angostura No. 1 French Oak Rum
The House of Angostura, known for their iconic bitters and rum-making heritage, announced the newest introduction to their Cask Collection series—a limited edition range dedicated to rums aged in special casks. Angostura is the only rum distillery in Trinidad today. The new release, No. 1 French Oak, is a 16 year old blend and is the first in the series to be aged in French Oak barrels. The product will be available nationwide for about $100.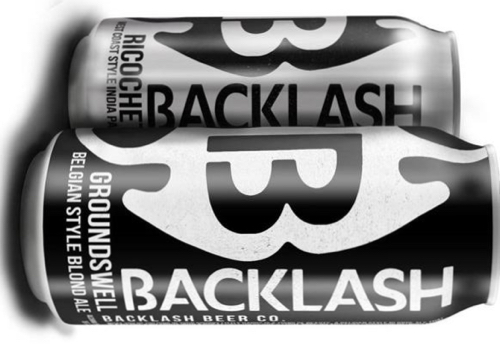 Backlash, now in cans:
Over the past few years we've seen a constant stream of craft brewers trading in glass for can. It's a trend that I have welcomed with open arms, and that I don't think will slow anytime soon. In a recent article on BostonGlobe.com, Backlash Beer founder Helder Pimentel introduced his brewery's new cans and stated that "Twenty-two ouncers [bottles] are dead. They're not even dying, they're just dead." Perhaps that's gaining in truth, but what I do know for sure is that these new Backlash cans are pretty bad ass. An achievement that I have to recognize, because a lot of breweries have not transitioned their brand and bottle design to can very well.  

Anti Up: Wholesaler to pay $2.6m in fines
Wholesalers can't pay bars to serve the beers they distribute. It's what's known in the industry as pay-to-play. And it's illegal. But, it happens; and it has been happening for a long time. Just now, someone's actually got caught doing it. After a local Massachusetts brewery called a wholesaler out publicly last year, the Massachusetts Alcoholic Beverages Control Commission began an investigation that recently found that Craft Brewers Guild had, indeed, for years participated in pay-to-play activities. The ABCC gave Craft Brewers Guild a punishment of either a 90-day license suspension or a $2.6m fine. This week, the Massachusetts wholesaler chose the latter. And I've got to assume that with this big penalty, the industry will be a little more on high alert moving forward. Read more on BostonGlobe.com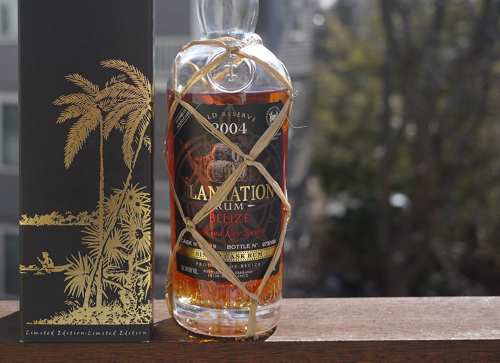 Drink of the Week:
Plantation Single Cask 2004 Belize Rum, Port Finished — Loch & Key Selection
I spent last weekend at Julio's Liquors in Westborough, MA for their Go Whisk(e)y Weekend—one of the country's best annual whisk(e)y events. This (now) week-long extravaganza brings in hundreds of products, distillers and brand reps from all over the world to the store that was named Whisky Magazine's 2015 Whisky Retailer of the Year.
This was actually the first year I didn't buy any whisk(e)y while I was there. But, I did come away with a rum (go figure). Julio's does a ton of private bottlings under their Loch & Key brand, and this single barrel Plantation Rum is one of their newest additions that I just had to try.
My Take: On the nose, the Plantation 2004 beams with rich chocolate and port notes, Madagascar vanilla, cinnamon, some mild tropical essence and oak. Yes, yum. On the palate, it's creamy on the front with a woody spice in the back. There's lots of cocoa and woody undertones, some rich berry fruit, tropical waves and a perfectly lingering finish that brings everything together. This is a sweeter style rum, but its got all of the right texture, balance and wood complexity to make it a fantastic sipper. It's kind of liquid crack. 92 points