Wine Shorts: For those times when wine is just too good not to write about.
Ever since I was first introduced to Sam Bilbro of Idlewild Wines on a trip out to Sonoma a few years ago, I've been a huge fan of his wines. Sam's got a small space just about five miles north of Healdsburg; an industrial viticulture outpost where he develops delicious wines from varieties typically found in Piedmont and Northern Italy. Idlewild's grapes are selected from unique vineyard sites around Northern California which Sam has found and built up over the past few years.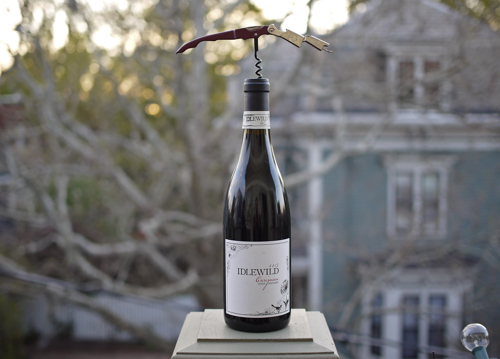 Idlewild's 2013 Carignan is sourced from Testa Vineyard in Mendocino County. The grapes come from 80+ year vines and are fermented with partial carbonic maceration, then left to settle and mature in neutral oak. The wine is, unfortunately, no longer available on Idlewild's site, but with some digging you may still be able to find it. Either way, you should take this opportunity to sign up for Sam's email list so you can have first dibs at his next allocation. Though these wines see limited distribution, the best way to get your hands on them are through the Idlewild website.
My Take:
This wine has achieved a phenomenal balance of being bright and fresh, while also being rich and intense. It's got dark cherry and plum, smoke and leather, and a solid structure of mild tannins and tart acid. This wine is insanely crushable, bursting with charm and flavor, and a totally cool expression of Carignan that is uniquely California. One of my favorite Idlewild's to date.
92 Points, Highly Recommended