Read below to find out how you can purchase an exclusive WhistlePig Old World Bespoke Blend from Flaviar.com!
It wasn't until late in the evening, after an incredible family-style dinner and many (many) glasses of whiskey, when the Boss Hog came out. A campfire was roaring outside of the WhistlePig farmhouse, and from the corner of my eye I saw Dave Pickerell walking toward our group with a bottle in his hand. We had already enjoyed several bottles of Old World, 10 year and a bottle of 15 year, so I had a feeling this was the one.
The Black Prince. WhistlePig's latest $500, 14-year Armagnac-finished masterpiece.
I had been waiting for this moment. It was the cherry on top of an unforgettable day.
Invitation, please…
WhistlePig doesn't allow the general public to visit their farm distillery in Shoreham, Vermont. They have a tasting room in Middlebury that is open to the public. But if you want to see the distillery and enjoy a day with the pigs on the farm, you have to be invited.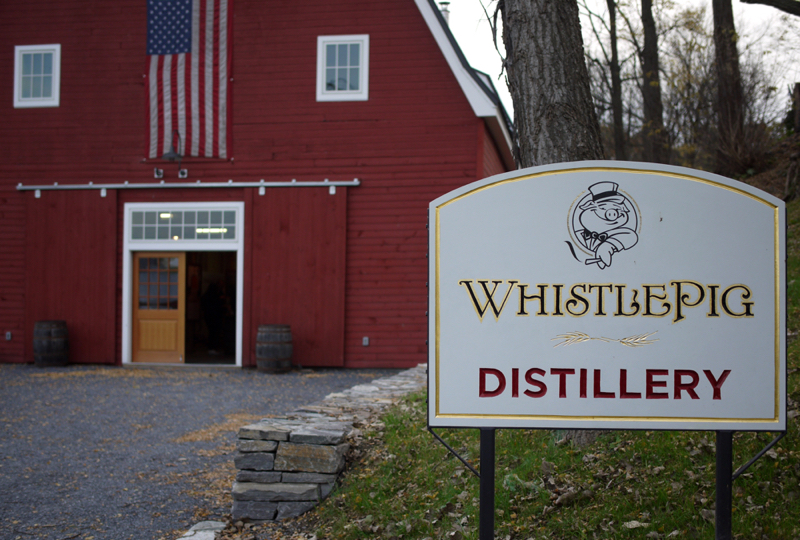 In most cases these invitations come as the result of private barrel selections or custom blends. When retailers purchase a barrel of their own private selection of WhistlePig, they might get invited to spend a day blending whiskey on the farm and enjoying the pleasures that come with it.
In this case, the experience was made possible by Flaviar.com, a membership club for spirits lovers that offers tasting packs, unique bottles, and now… experiences.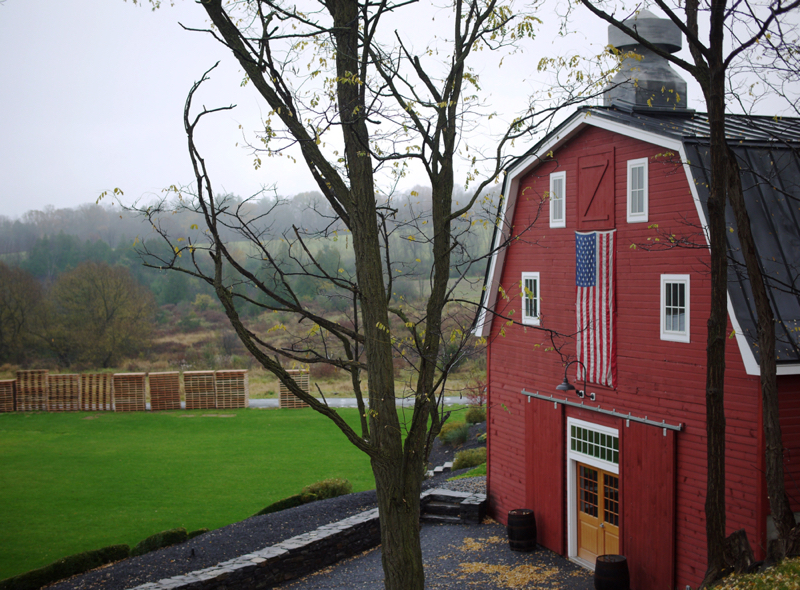 Flaviar gave away five of these Willy Wonka-esque tickets to a few very lucky members (and their plus ones). Most were WhistlePig fans prior, all whiskey drinkers; but I can assure you that all left WhistlePig devotees.
I was not one of these said five members. But the folks at Flaviar were kind enough to invite me with them. Thank you, Flaviar!
Way up yonder…
Shoreham, Vermont is a bit of a trek from Boston. Just shy of four hours by car to be exact. It's even further from New York City. But if you get the opportunity to spend a day on the WhistlePig Farm, the time it takes to get there shouldn't be a consideration.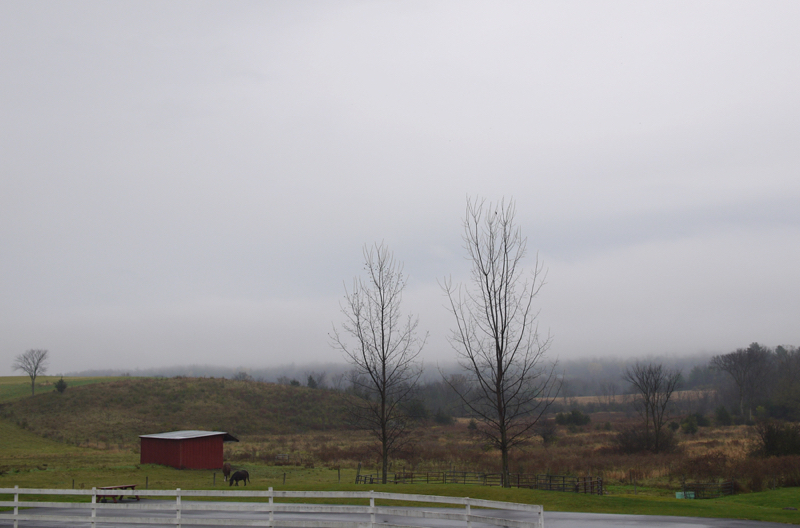 Whatever travel you have to endure, will immediately be cleansed by the natural beauty of what you will find when you get there. The WhistlePig Farm is on an idyllic site, located on hundreds of acres of open land, in the middle of beautiful Vermont. You drive through small towns, mountain passes and dirt roads to get there. And when you arrive, you feel at home.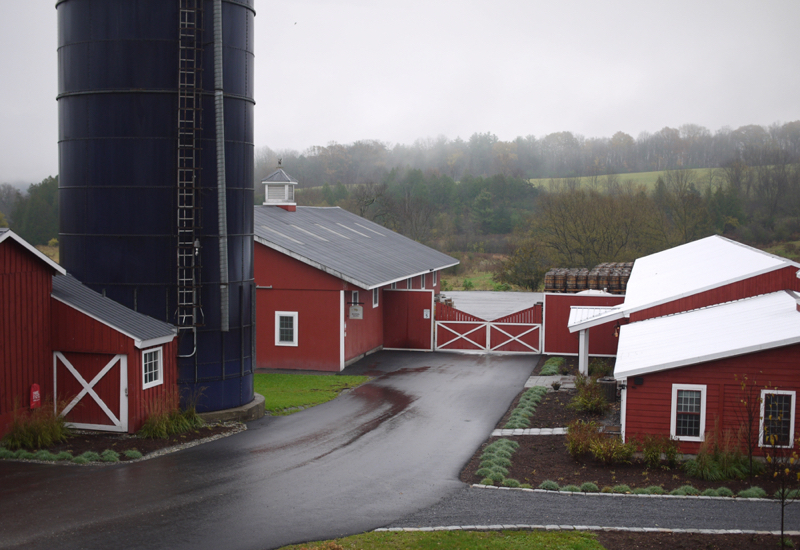 Beautiful barn buildings house the production facilities and if you are lucky enough to stay for the evening, you'll find yourself in a cozy farmhouse that feels nothing like a hotel or inn, but rather a friend's house. You will feel at ease with the pigs (who, by the way, are rather large and seem to roam freely around the farm).
Blending whiskey is fun
Everything about the visit to WhistlePig's farm was amazing, but one of the coolest parts of the experience was the blending activity. In this case, Flaviar was looking to bottle a custom Old World blend, which is made up of 12-year rye whiskeys matured in three types of barrels: Port, Sauternes and Madeira.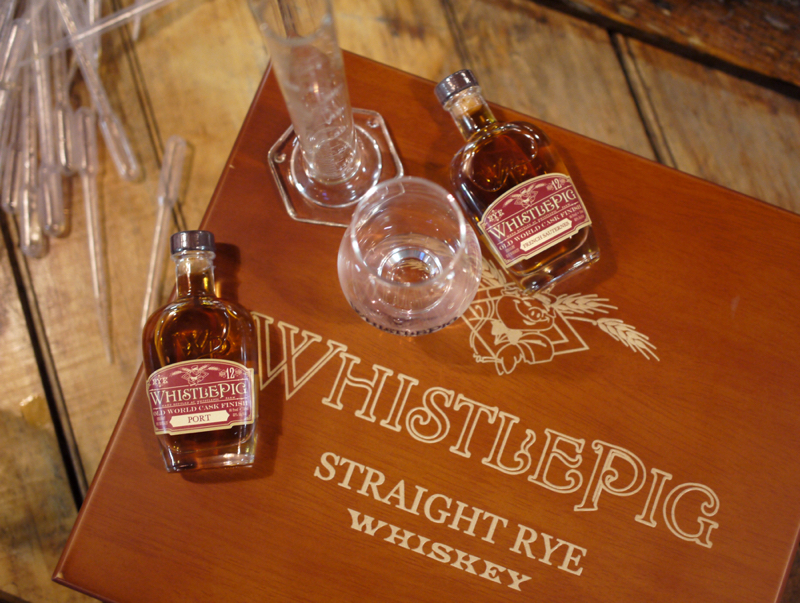 Participants were each given a blending kit and a virtually unlimited supply of the three whiskeys to experiment with. WhistlePig recommended selecting a base of either Madeira or Sauternes, with no more than 20% Port.
A Sauternes base lends to a sweeter-style whiskey, while the Madeira gives a more spicy and earth-driven profile. My final blend had a Madeira base (6 parts), with 3 parts Sauternes and 1 part Port. Which is actually pretty close to Dave Pickerell's blend, which is 63% Madeira, 30% Sauternes and 7% Port.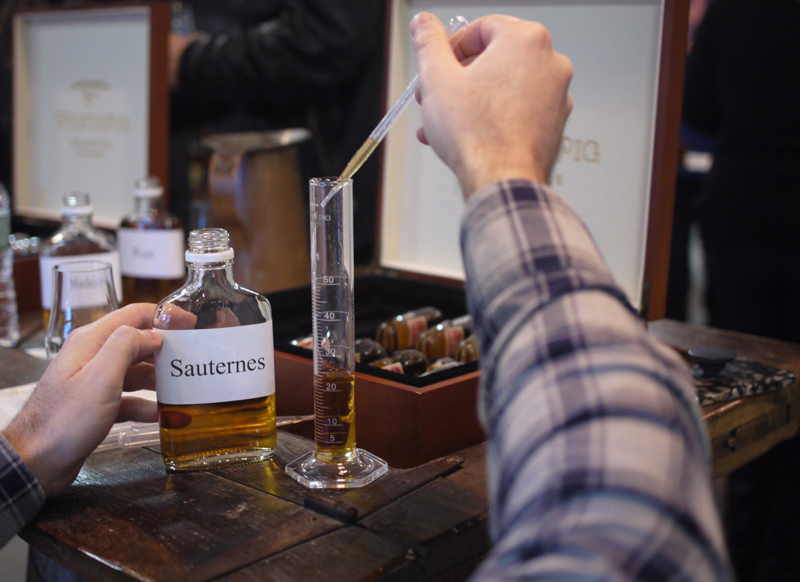 Later in the evening, after dinner, we tasted through all of the participant's blends and mine came in a very close second. The winning blend was an even mix of Madeira and Sauternes with a light addition of Port. So, a bit sweeter than mine, but not over the top. Overall, pretty damn delicious!
If you're interested in procuring one of about 400 bottles of this bespoke blend, it is now available exclusively through Flaviar.com.
And, whether you're interested in this particular blend or not, I'd highly recommend checking out Flaviar for their other offerings. They have an impressive selection (and, who knows, maybe you'll even come across another opportunity like this trip to WhistlePig).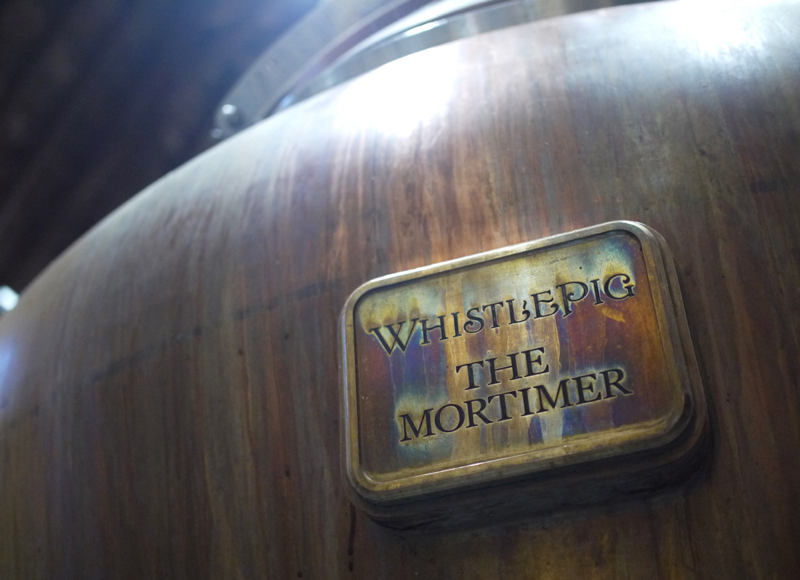 Four-wheelers, haunted spirits and family-style dinners
Before cocktail hour, we were offered rides around the farm on a four-wheeler, which I readily accepted. The property is vast, but a bumpy tour through the fields and dirt roads that wind around the acreage gave a nice glimpse at what this place is all about. We passed by fields of grain, looked out over rolling hills covered with trees, and even found haunted cabins and a creepy old school bus that seemed, perhaps, even creepier a few days from Halloween.
Inside the haunted cabin, however, we found a bottle of Tokaji-aged Old World which made the creep-factor totally worthwhile.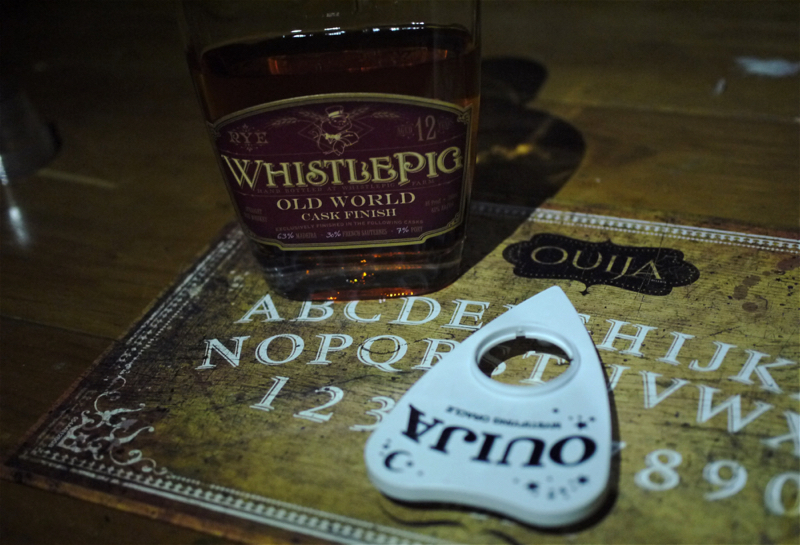 Dinner is served family-style in the "great room" directly upstairs from the distillery. A large fireplace marks one end of the room, with a pig head mounted above the mantle. And, of course, whiskey was served throughout.
On this evening, we took down a bottle of the very impressive WhistlePig 15-year (which I reviewed last year).
The morning after
I, unfortunately, didn't get the full experience of staying at the WhistlePig house on the property (with the Flaviar members). But I did get a ride back to the farm (from Middlebury) the next morning from Dave Pickerell. I've met Dave on numerous occasions over the past few years, but it was nice to hear about his story and all of the projects he's involved in (dozens and dozens of distilleries) in the peace and quiet of a Sunday morning drive through rural Vermont. And to boot, we made it back for breakfast.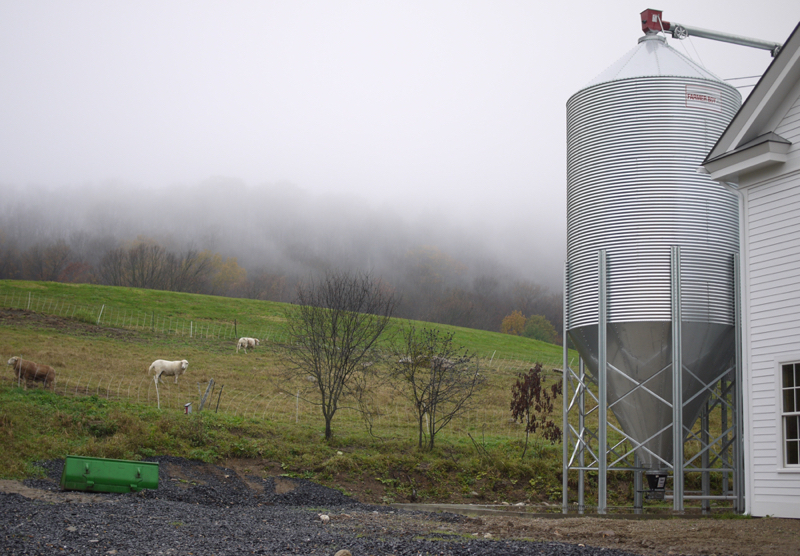 Yes, an experience at the WhistlePig farm includes a home-cooked farm-style breakfast as well. And if you want some super delicious WhistlePig barrel-aged maple syrup (or perhaps a glass of 10-year) to accompany your meal, the world is at your command.
I'll leave you with this
Sitting around the campfire under an epic Autumn night sky full of stars as far as the eye can see, drinking WhistlePig Rye 100 yards from the place it was made and 10 feet from the guy who made it, is an experience like no other. And when that whiskey is Boss Hog The Black Prince, that experience is truly unforgettable.
If you're a WhistlePig fan, do yourself a favor and find a way to get to the farm. Even if that means buying a damn barrel!
Thanks, again, to Flaviar.com for planning this great experience. Check them out at www.flaviar.com!