The Yellowstone Bourbon brand dates back to the late 1800s, but it re-emerged in 2015 with a fresh look and new ownership structure. Now, just in time for the holiday season, Kentucky-based Limestone Branch Distillery has released their newest addition to the line: the Yellowstone 2017 Limited Edition Kentucky Straight Bourbon.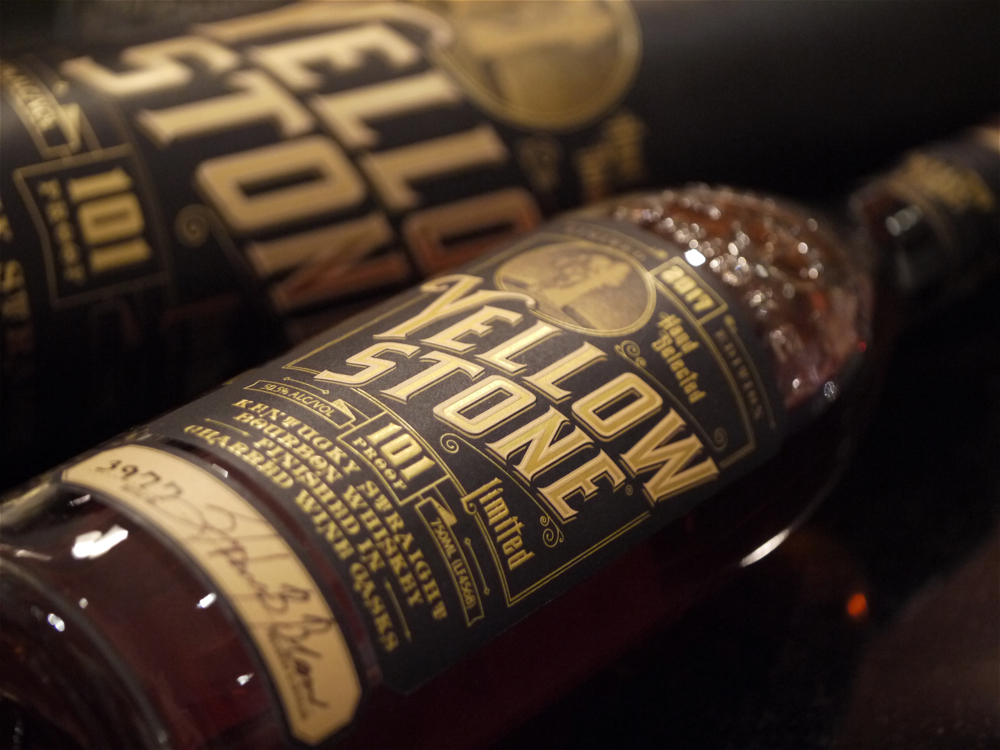 If you've been out shopping for whiskey over the last few years, you may have noticed the new Yellowstone bottles popping up on shelves. Even though the brand has been around for over a century, the new bottles make it seem like Yellowstone is a new addition to the Bourbon category. And, in a way, it is.
Look back along the Bourbon timeline, and you'll find that the Yellowstone brand has changed hands numerous times since its creation. With each changing of hands the juice inside has gone through a transformation as well. The brand's current trajectory started in the early 1990s when St. Louis-based NDP Luxco acquired the brand and turned it into a bottom-shelf Bourbon. It remained there fairly unnoticed for quite some time. That is, until 2014, when Luxco was approached by a new distillery, Limestone Branch, to become partners on the brand.
Limestone Branch Distillery is the creation of brother's Steve and Paul Beam, who are decedents of the Beam/Dant family that originally created and distilled Yellowstone Bourbon in the late 1800s and early 1900s.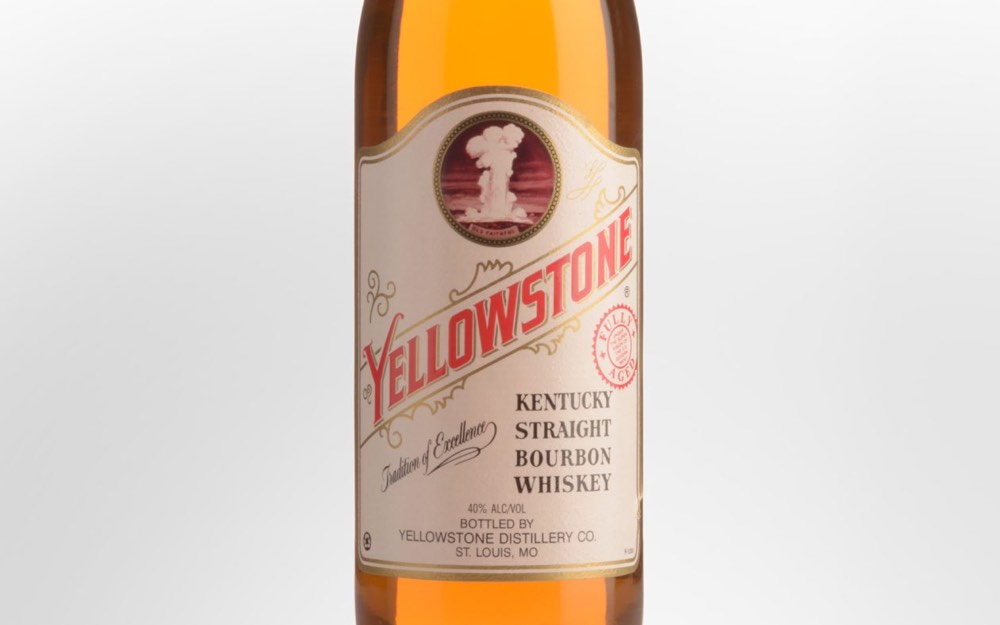 So, the newest incarnation of Yellowstone brings the brand back to its roots as a partner venture between Limestone Branch Distillery (who has the lineage and passion to see that the brand returns to its former glory) and Luxco (who has access to a lot of mature whiskey stocks). The collective result is a bottle and product that is, for all intents and purposes, brand new.
The first few releases
The first new Yellowstone Bourbon hit the market in October 2015. It was a marriage of 7-year rye, 7-year wheated whiskey and 12-year rye, all hand-selected by Steve Beam. 6,000 bottles were released, and it retailed for about $100.
That whiskey was quickly followed up by the launch of Yellowstone Select, a $50 bottle which featured a marriage of 4-year and 7-year Kentucky Straight Bourbons.
The next fall, Limestone Branch released the 2016 Limited Edition Yellowstone. It contained two extra-aged rye mashed bourbons – a 12-year and a 7-year – finished for several months in new toasted wine barrels.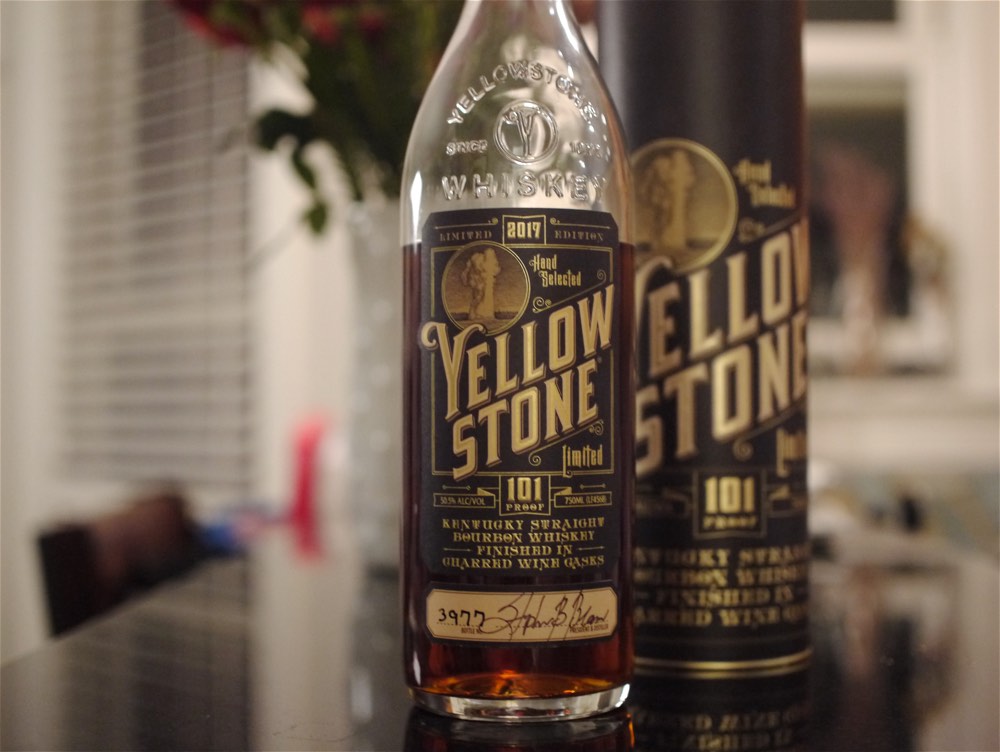 Yellowstone 2017 Limited Edition Kentucky Straight Bourbon, 101 Proof
Which brings us to the launch of Yellowstone 2017 Limited Edition this fall. Once again we see a Steve Beam blend of 12-year and 7-year whiskeys. But, the whiskeys this year are both Kentucky Straight Bourbons and the blend also includes a special addition of Limestone Branch Distillery's first available 4-year Bourbon (that they distilled in their production facility in Lebanon, Kentucky). The blended whiskey was finished in charred wine casks.
Bottled at 101 proof, you'll find the whiskey for about $100 on the shelf. About 7,000-8,000 bottles were produced.
My Take
I've been enjoying this Bourbon quite a bit over the past few weeks. It has quickly made its way into my regular rotation. The whiskey is rich, dry (slightly tannic) and very spicy with a nice wine presence that is well integrated and doesn't make the Bourbon come off too sweet or unbalanced. There's a heaping of black pepper in the mouth, blended in with dark fruits, caramel, toasted oak and butterscotch. All of which coalesce in a bold, spicy and textured finish. If I could call out any fault it might be the aggressiveness of the wood and spice. But if you like your Bourbon rich, dry and spicy with a nice bite, this will probably be right down your alley.
I'm reminded a little bit of Michter's 10 and Blood Oath Pact 2 (another Luxco product). If you like either of these whiskeys you may enjoy this one as well.
All in, for $100, it's a solid buy. For a limited edition, wine barrel-finished, well made 7-12 year whiskey bottled at 101 proof, that price point feels about right for today's market. Plus, it comes in a beautiful bottle. Not that looks matter, right?
Recommended. 89 points