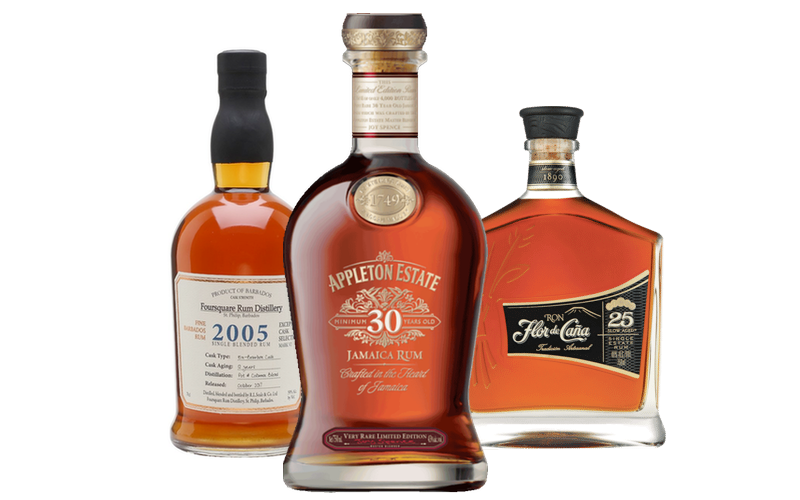 I, unfortunately, do not have a crystal ball. But if I did, it would likely be saying that now is the time to stock up on high-end aged rum. If you missed out on the early days of the bourbon boom, here is your second opportunity to get it before the getting gets too hot.
While rum prices have been starting to climb, there are plenty of good buys out there. And, unlike the bourbon market, it's still relatively easy to acquire the rums you're looking for, without having to give up your first-born child.

Here are three great, high-end aged rums that I'd be running to now, before more people figure it out.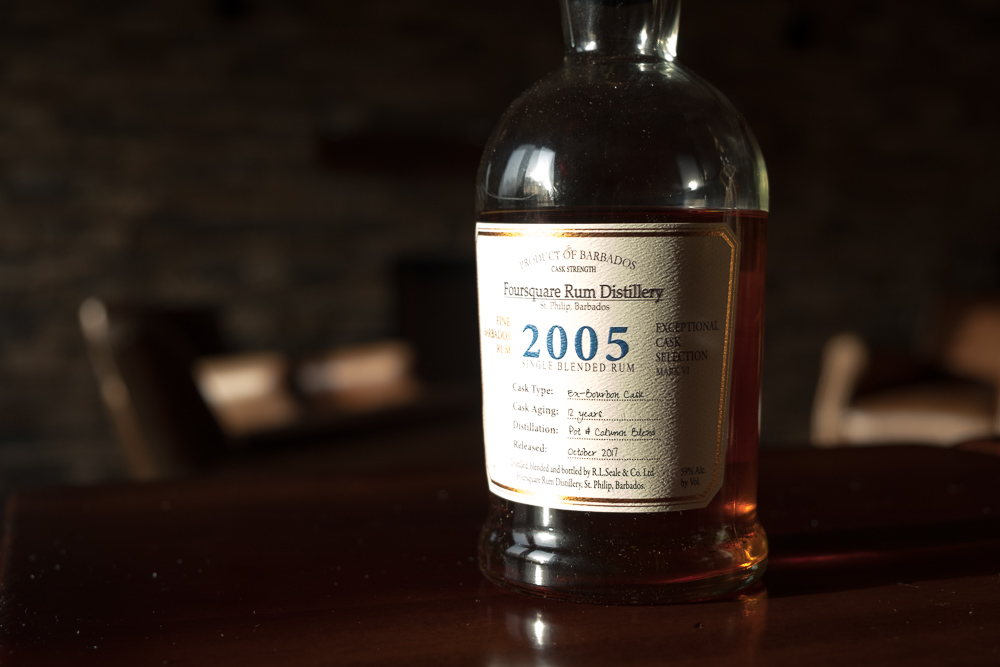 Foursquare 2005, Barbados, $80
There's not a lot of hype in the rum market, but what little there is of it is mostly wrapped around this distillery — Foursquare. Some have even gone so far as to call Foursquare the "Pappy" of rum. But that's not really an accurate comparison, since you can still find Foursquare on shelves, and it won't cost you an arm and a leg to get a bottle. At least for now.
But hype aside, Foursquare is the real deal. The distillery is in Barbados, run by the fifth generation of the Seale family. Richard Seale, the current Master Distiller, was the first in the line to distill rather than purchase rum, and the juice he is making is exceptional. These are pure, authentic rums, distilled in pot and column stills with no additives.
2005 was released at the beginning of 2018 after 12 years of maturation in ex-bourbon barrels. It's by far the youngest on this list, but the hot and humid tropical environment of Barbados speeds along the affects of maturation, so, 12 years can be a lifetime. Foursquare 2005 is bottled at 118 proof and sells for around $80.
My Take:
For bourbon drinkers, Foursquare 2005 is a rum that will make you get it. And for rum drinkers, Foursquare 2005 is a rum that will make your eyes roll back in pure pleasure. Really, anybody who appreciates a well-made and well-aged spirit will immediately succumb to the deliciousness of this rum.
2005 is baked in vanilla and oak essence. At full proof it's fiery but impressively drinkable. A few drops of water will make it sing. It's full of warm, earthy spices, brown sugar, caramel, biscuit, orange, molasses, and warn leather. It's sweet, savory and an absolute steal for $80.
94 points. Highly Recommended.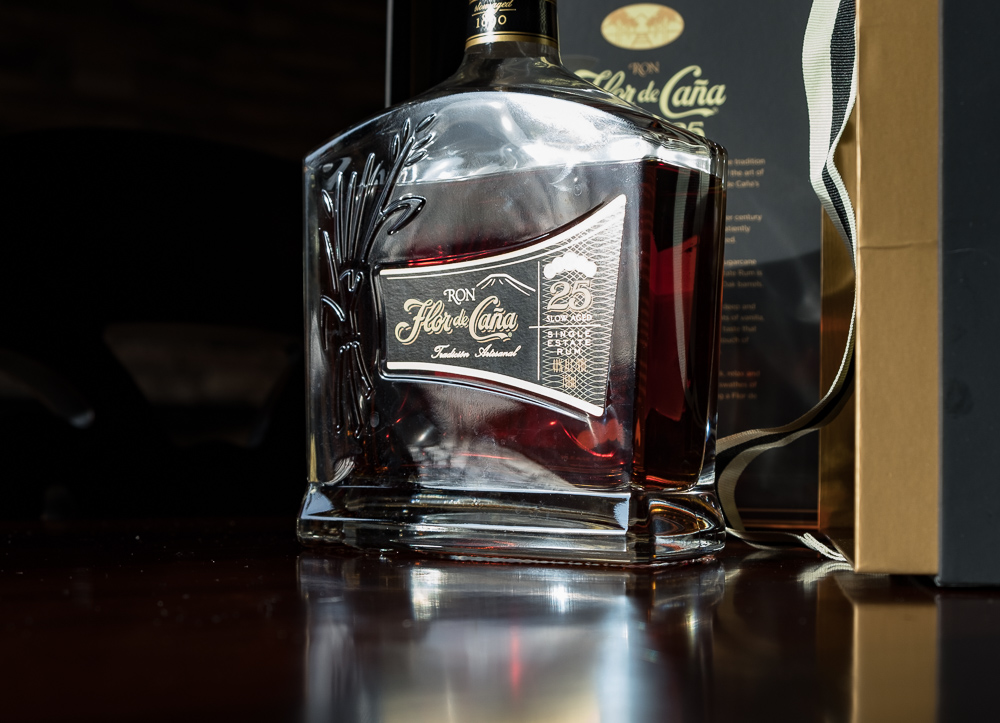 Flor de Caña 25, Nicaragua, $150
Flor de Caña is the only rum distillery in Nicaragua. It's a family-owned business that has been in existence for over 125 years, and like Foursquare, is now run by the fifth generation. If you've ever traveled to Central America, you've no doubt seen the presence that Flor de Caña has in that part of the world. It's everywhere. But, you'll also readily find their rums across the US.
All of Flor de Caña's rums are produced with molasses made from sugarcane that is harvested near the base of Nicaragua's San Cristobal volcano. The distillery uses column stills, doesn't add sugar or other additives, and ages in American White Oak barrels that are sealed with plantain leaves. Because of the tropical environment, 25 years of aging is about double that in Scotch years. As such, wood can certainly become a problem that many years in, but Flor de Caña has mastered the art of creating luxurious, mature rums that remain balanced and delicious well into their senior years. They also have decades upon decades of aged rum stocks to pull from, which is a nice plus.
My only issue with Flor de Caña 25 is that it's bottled at 80 proof. A few extra proof points could go a long way. Nevertheless, at under $150 I still think it's a great value on the shelf. Good luck finding a 25 year bourbon or Scotch in that price point.

My Take:
Savory, intriguing and divine aromas welcome you into this rum. Take a sip and your mouth will be wrapped in a blanket of silk. This is a dry, voluptuous rum that has layers of flavors that continue to evolve over the course of a glass. Wood notes of vanilla, baking spices and cocoa blend with dried fruit, tobacco, coffee and nuts.
Flor de Caña 25 has a certain charm to it that grows the more you get into the bottle. It's subtle and elegant and a testament to what can be achieved with over two decades of tropical maturation. It's an affordable luxury that's an absolute delight to sip. 91 points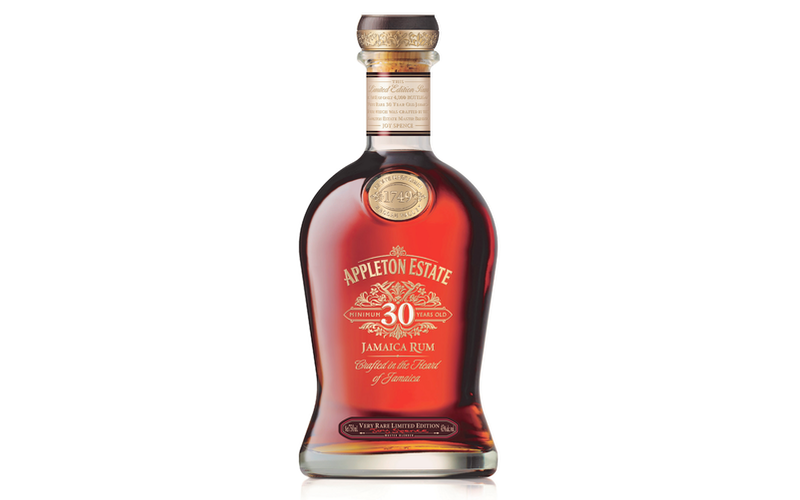 Appleton Estate 30, Jamaica, $500
Having been in operation for over 265 years, Appleton Estate is the oldest continuously-run distillery in Jamaica. Their rums are made using estate-grown sugarcane from the lush and fertile Nassau Valley — a region that provides an ideal and unique terroir for making rum. All of Appleton's rums are aged in American Oak barrels. The blending is overseen by Joy Spence, the first woman to be appointed Master Blender in the world.
Like Flor de Caña, you'll find Appleton's rums all over the US; but their newest expression, Appleton 30, is a little harder to come by. Released in November, Appleton 30 is bottled at 86 proof and contains a blend of rums aged between 30 and 50 years. Only 900 bottles are being made available in the US, but unlike whiskeys released in similar quantities you'll probably be able to find this one if you're willing to foot the $500 bill. Although, $500 still seems like a deal compared to the majority of 30 year whiskeys which will easily run you double that or more.

My Take:
This is by far the most expensive of this threesome, but as soon as you breathe in its aromas and take a sip you'll quickly realize that heaven can be created in liquid form.
On the nose, prepare to be bombarded by an incredible perfume of toasted oak, cinnamon, nuts, coconut and vanilla. On the palate this rum is sublime. It's the perfect proof, with a warming spice that creates phenomenal texture. There's savory and sweet, there's cocoa, maple and coffee, nuts and topical fruit. At $500, this rum won't be accessible to most, but it's worth every penny. 95 points.