I will be the first to admit that I was slightly obsessed with Bob Dylan for a significant portion of my life. What can I say, I was a budding singer-songwriter and he was my music idol. I owned every Dylan album on CD and vinyl. To call me a "Dylan enthusiast" at the time was probably a grave understatement.
Had Bob Dylan's whiskey, Heaven's Door, been released during that phase of my life, I would have been first in line to buy it. All four releases to date—the Double Barrel Whiskey, the Tennessee Straight Bourbon, the Straight Rye, and the limited edition 10 year Straight Bourbon. And I wasn't even a whiskey drinker at the time!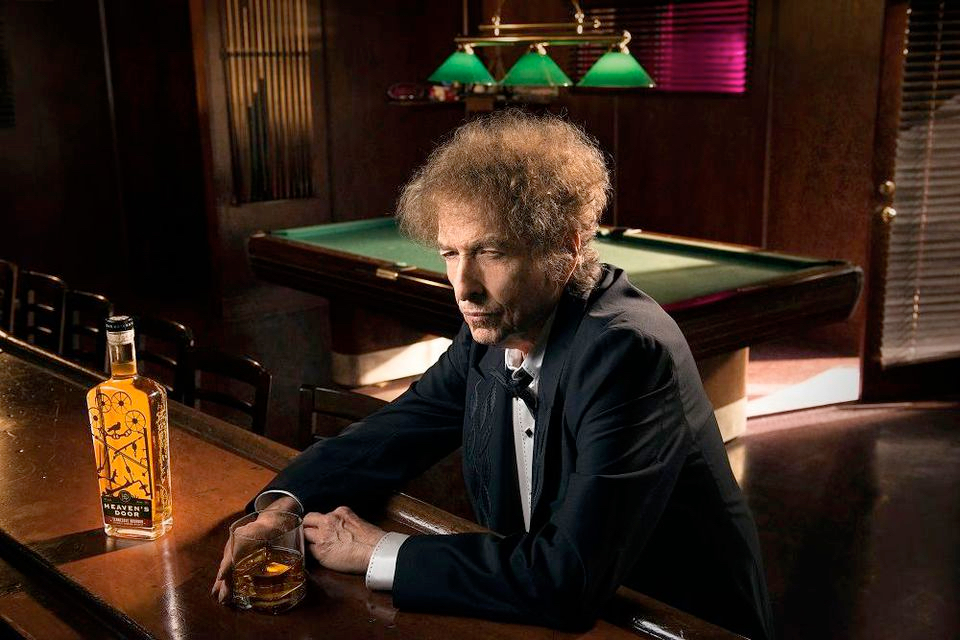 But, Heaven's Door did not come out during that phase of my life. It came out at least a decade and a half later, in a post aspiring musician phase where my collecting obsessions had turned from music firmly into whiskey and wine. And, because of that, when the Heaven's Door collection was originally released in early 2018, I shrugged it off as just another celebrity spirit.
Yes, of course, that celebrity was still Bob Dylan—an individual I will always revere and have an immense amount of respect for. But, it was still a celebrity whiskey.
That said, I remained curious. And when Heaven's Door Spirits recently announced the opening of the Heaven's Door Distillery and Center for the Arts in downtown Nashville, I figured it was time to try this lineup. Releasing a celebrity whiskey one-off is one thing. But to release a full lineup followed by an actual distillery in Nashville, well that's quite another. Seems to me that Mr. Dylan and his whiskey-making comrades are taking this endeavor seriously.
But, before we get into the whiskeys, a few notes on the soon-to-open Nashville venue: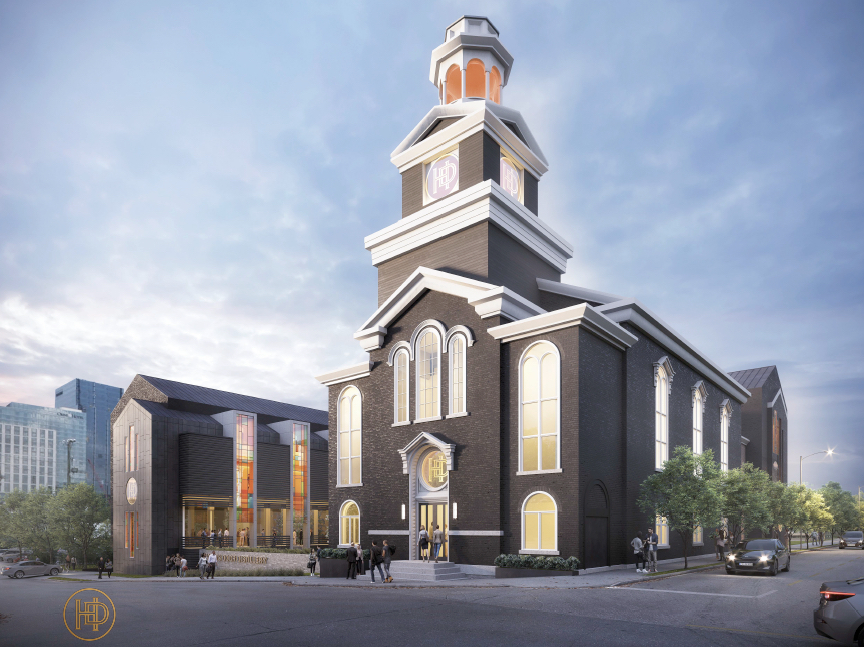 Slated for opening in Fall 2020, the Heaven's Door Spirits Distillery will be the newest addition to Nashville's skyline, an appropriate announcement for Dylan's 50th anniversary of his album "Nashville Skyline." The company is renovating a 160-year-old church and, when complete, will include a restaurant and performance venue, a showcase of Dylan's paintings and artwork, a whiskey "library" and, of course, a distillery operation.
If you're both a Bob Dylan and American whiskey fan like myself, this is probably a great reason to plan that long overdue trip to Nashville.
As for the whiskeys, here's my take: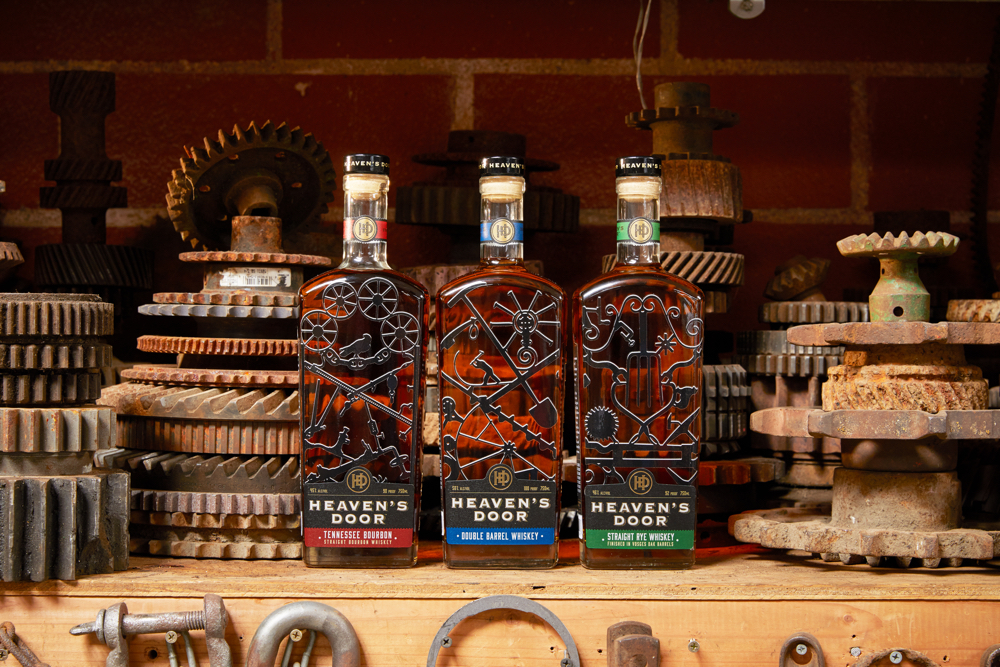 Tennessee Straight Bourbon – aged 8 years, bottled at 90 proof and on the shelf for about $50.
It's not a chest-pounder, it's not super dry or overly oaked, it doesn't have any flavors out of balance. It's like a fast ball over the plate, right into the catcher's mitt. It's got all of the right notes: cocoa, cherry, tobacco, pepper, wood, caramel and vanilla, harmoniously living together in the glass. There's nothing that's going to blow your socks off here, it's not Blood on the Tracks. But it's a really good sipping whiskey for a very reasonable price that I think will have wide appeal. Call me impressed. 91 Points, Highly Recommended
Double Barrel Whiskey – comprised of three different whiskeys, two Tennessee whiskeys and one rye whiskey. Each spirit is aged independently in used bourbon barrels for six years before being combined and aged for an additional year in new American oak barrels. It's bottled at 100 proof and it's about the same price as the Straight Bourbon, $50.
This whiskey takes it up a notch from the last, on multiple fronts. There's more wood, more heat, more spice, more tannin, more rawness. Dylan definitely plugged in the electric for this whiskey. It's drier and oakier on the whole, and not quite as balanced and graceful. I'm more partial to the Tennessee Bourbon as a sipping whiskey, but this one has its merits for those who like a little more fire in their spirit. Especially nice in a Manhattan. 88 Points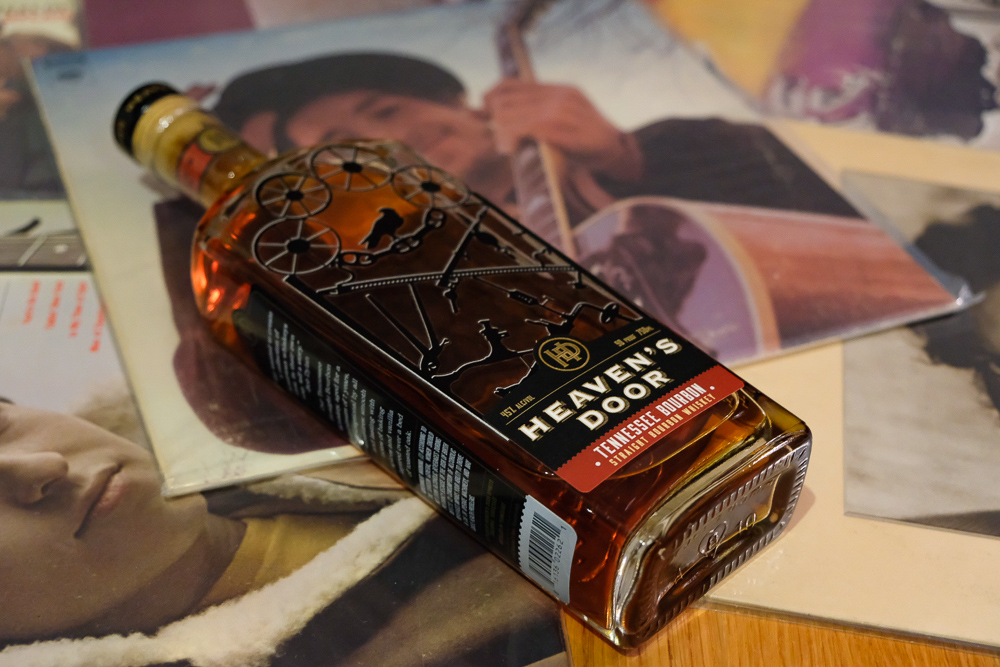 Straight Rye – matured for a total of 7 years, with a final 6 months in toasted French oak cigar barrels. It's bottled at 92 Proof and is the highest priced of the bunch at about $80.
On the nose, I get dry wood, tobacco, leather and rye spice mixed with caramel and dried fruits. The palate has pepper and tobacco essence with a long peppery finish, but dials it right down the center for a balanced and relatively mellow taste profile for a rye. The whiskey doesn't hit you over the head like many ryes do, instead it slides in and soothes with a cool country twang. Call it the Nashville Skyline of the bunch. Another enjoyable sip to complete the trio. 89 Points, Recommended
In short… we all have high expectations when it comes to Bob Dylan. He is a genius, a living legend, one of the greatest songwriter's the world has ever seen. While this set of whiskeys does not reach the heights of Dylan's musical genius (duh), it's a really good effort for a new whiskey brand. The whiskeys are focused, dialed in and really enjoyable. I particularly liked the Tennessee Bourbon and would highly recommend you add that whiskey to your collection. If you're a Dylan fan, get all three. They'll look great next to your album collection.