As much as I try every year to come up with creative gifts for the various dads in my life (father-in-law, buddies whose wives have conceived, the OG), I inevitably revert to alcohol. And, specifically, to whiskey.
Thankfully, for Father's Day this year there are a number of great, new whiskey releases on the market that are perfect gifting choices. What makes the perfect gift, you ask? Well, the whiskey has got to be good, the price has got to be right, the package has got to be sharp, and the bottle has got to be somewhat accessible. Here are a few that are on the top of my list: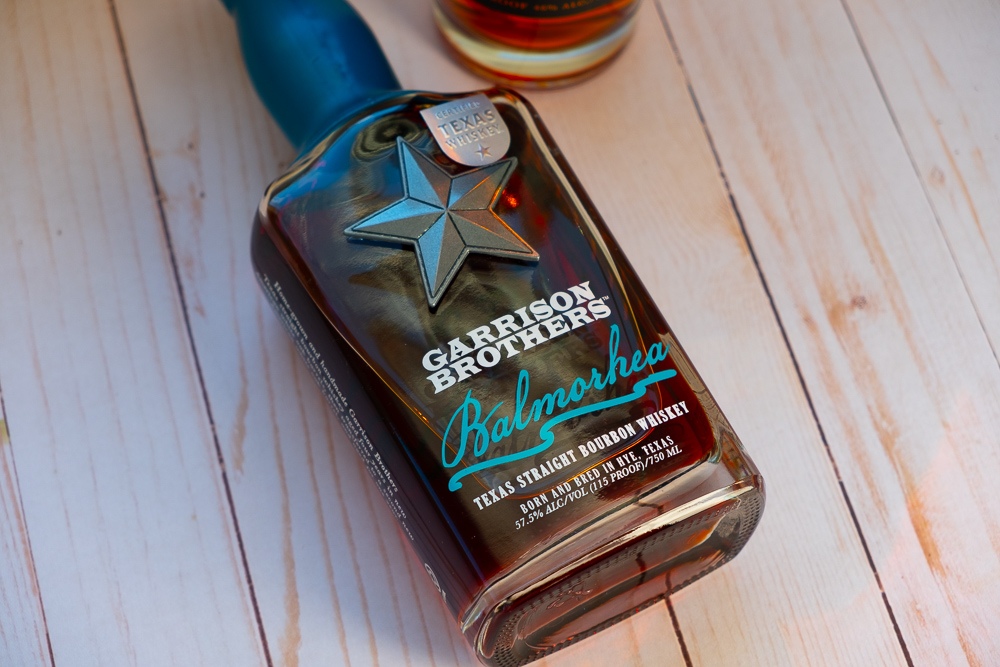 Top Selection: Garrison Brothers Balmorhea Twice-Barreled Bourbon
Balmorhea was first introduced as an experimental, distillery-only release in 2017 by Garrison Brothers. Then, in 2018, Garrison Brothers released the whiskey in a limited run of 375mL bottles which made it into limited distribution. Jim Murray named it the "America Micro Whiskey of the Year" in his 2019 Whisky Bible.
For Spring 2019, Garrison Brothers announced the second release of the whiskey, available as a regular 750mL bottle throughout the country (where Garrison Brothers whiskeys are sold). This second release is a 115 proof Texas Straight Bourbon that was aged for four years in new American white oak barrels, then transferred to a second new American white oak barrel for an additional year. 6,000 bottles were released, and it is available on the shelf for about $140.
If you're wondering about the name of this whiskey, it is named after Balmorhea State Park in Texas. Dan Garrison has been involved in fundraising efforts to re-open the park over the past few years, and a portion of proceeds from the sale of this whiskey supports these efforts.
But more importantly, this is a delicious, authentically made craft Bourbon that will make dad swoon and put even more hair on his chest.
My Take:
Rich, robust aromas of cocoa, cinnamon and fresh oak flood the nose. At 57.5%, the whiskey is impressively smooth and drinkable. Spice and wood, soaked in caramel, fudge, nuts and coffee give this whiskey a sweetness backed by power and texture. Add a few drops of water to ease the heat, this whiskey can take it. Highly Recommended, 93 points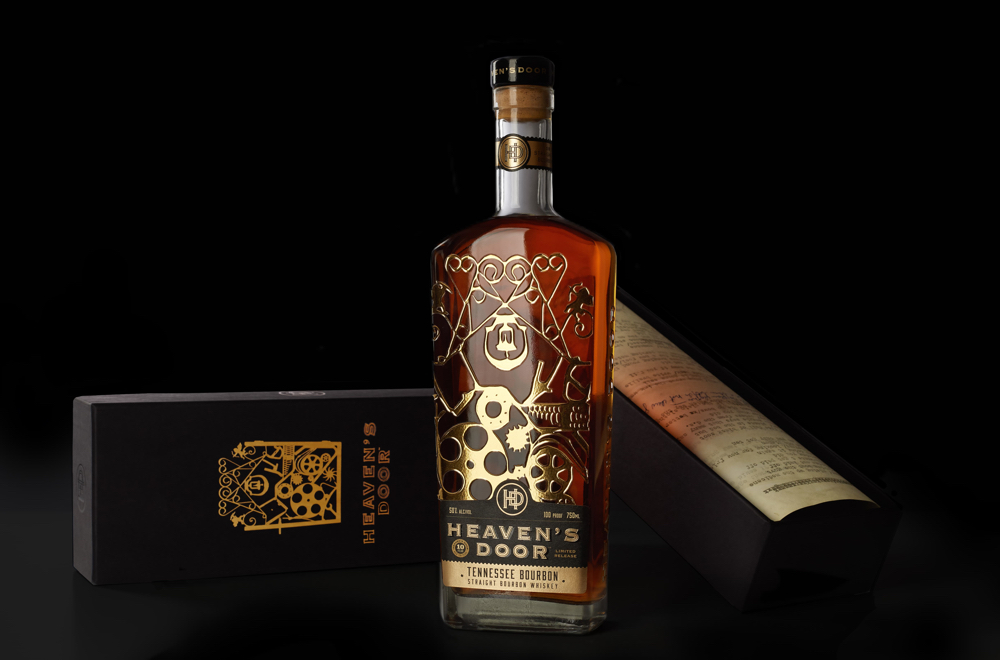 Heaven's Door 10 year Tennessee Straight Bourbon
I recently had a chance to review the three standard releases in the Heaven's Door portfolio and came away impressed—very impressed for a brand that's heavily connected to a major celebrity (Bob Dylan). For those of you looking for an affordable Bourbon or gift for Dad, check out Heaven's Door Tennessee Straight Bourbon. It's a fantastic sipper for $50. You can read my review of that whiskey here.
The 10-year Tennessee Straight Bourbon is not part of Heaven's Door's regular lineup. It was originally released in the fall of 2018 as the brand's first special release, however, it was re-released for spring 2019. The whiskey is a low-rye mashbill, bottled at 100 proof and available for around $130. If you have a Bob Dylan-loving dad (take note, future son/daughter), and want to get him something extra special, this certainly would fit the bill.
My Take:
An inviting, slightly tropical (almost rum-like) aroma full of decadent butterscotch and vanilla warms the senses. In the mouth this whiskey is full and round, chewy, smooth, rich, nutty, spicy yet elegant. Balanced from front to back. The perfect proof point to enjoy without water. If I was buying whiskey for myself, I'd probably choose the Heaven's Door NAS Tennessee Bourbon for $50 over the 10 year for $130 (simply from a value standpoint), but it's a very enjoyable whiskey. 90 points, Recommended.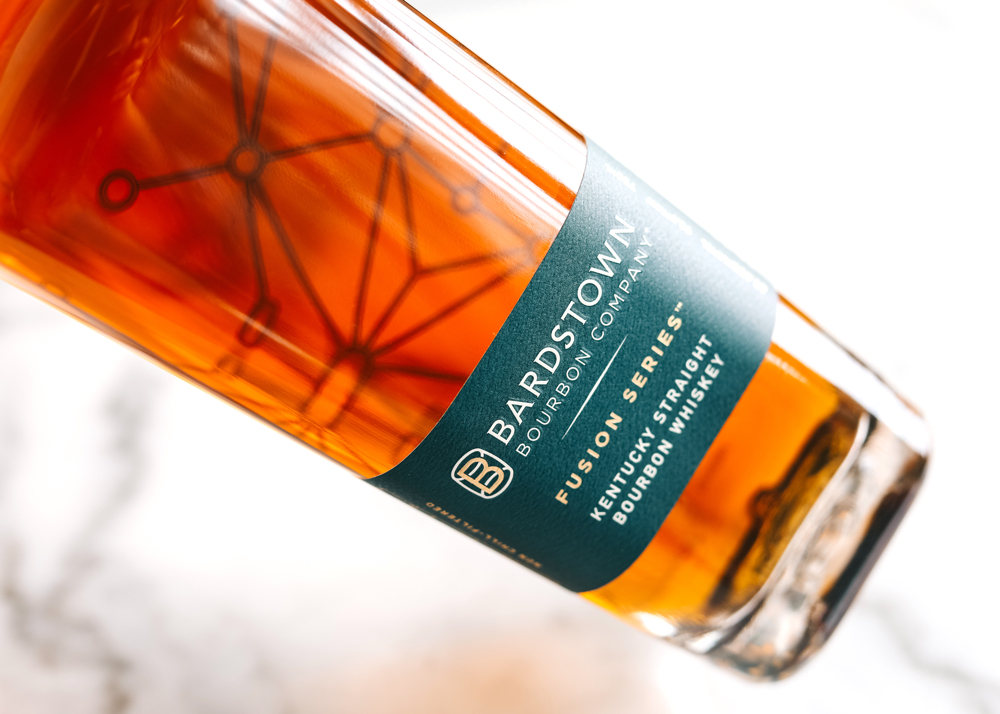 Bardstown Bourbon Company Fusion Series #1
As far as new distilleries go, Bardstown Bourbon Company is one of the ones at the very top of my watch list. Launched in 2014, the company has been working on building an impressive operation. Set on 100 acres of farmland in the heart of Bardstown, Kentucky, BBCo has acquired some very high-level distilling talent, built a stunning facility that includes a distillery that can produce nearly 7 million gallons a year, and launched a restaurant (Bottle & Bond) inside the facility.
Their business has tentacles stretching in multiple directions, including the launch of their own whiskeys, but also including their "Collaborative Distilling Program," which provides craft distillers and non-distilling brand owners a high-end facility and team that they can work with to produce whiskey. Think MGP, but more hand's on. Right now BBCo is working with some pretty elite names like Jefferson's, High West, and Belle Meade, and are producing nearly 40 mash bills across these brands.
My first introduction to BBCo was via Copper & Kings a few years ago. The two Kentucky distilleries launched a collaboration in 2017 which included a 10-year Bourbon finished in Copper & Kings brandy barrels and another released in Muscat barrels. It flew a bit under the radar, but the whiskeys were quite good. This spring, BBCo announced the launch of their first Kentucky Straight Bourbon Whiskey, called Fusion Series #1.
Fusion #1, now available, is a blend of BBCo's estate-made 2 year old wheat and high-rye Bourbons (collectively making up 60%), and an 11-year-old sourced Kentucky Bourbon. The whiskey is bottled at just under 100 proof and retails for about $60. A very cool release, perfect for the dad that wants to stay on top of the new.
My Take:
Focused aromas of rich caramel, roasted nuts, baking spices, and leather lead into a sharp and textured mouthfeel with lots of spicy, earthy, weathered flavors, rich decadence and a graceful, peppery finish. A solid introduction from BBCo. 90 Points, Recommended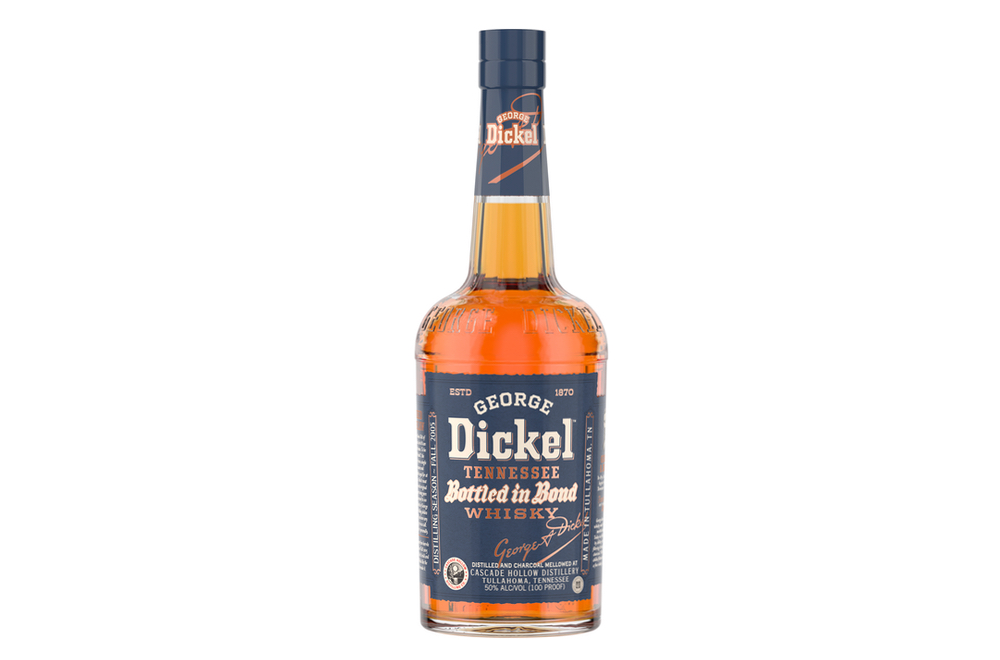 George Dickel Bottled in Bond
This spring, George Dickel announced the release of a 13-year Bottled-in-Bond Tennessee Whiskey… for $35. Given the price points of decade-plus aged American whiskey these days, the price alone was bound to turn heads. The whiskey is the first new innovation led by Cascade Hollow Distilling Co. General Manager and Distiller, Nicole Austin, since she came on board a year ago.
George Dickel Bottled-in-Bond is 100 proof (as it must be to be considered Bottled-in-Bond) and was made with a mash bill of 84% corn, 8% rye and 8% malted barley. It is chill charcoal mellowed like the rest of the George Dickel whiskey portfolio. And, again, at $35 for a 13-year whiskey it's a great value, perfect for the value-appreciating dad.
My Take:
Smooth, spicy, dry and light on its feet, George Dickel BiB is a nice sipper with an easy-going demeanor and a spicy texture. It doesn't come across overly woody for a 13-year whiskey, but has well developed aromas and flavors, including notes of burnt caramel, black pepper, licorice and clove. Recommended. 89 points
Happy Father's Day.