Scroll down for our hot list of Willamette Valley wineries and wines!
I first visited Willamette Valley about six years ago. I fell in love with the wines and wineries there (and yes, the amazing beer too). But, it wasn't until recently that I realized what Oregon has become: the most exciting wine region in America.
Don't get me wrong, I'm a huge advocate of the New California wine scene, and I look forward to seeing what's to come from many of the burgeoning wine markets around the country. But, when you look at the overall quality of wine coming out of Oregon, paired with its rapid growth, amount of experimentation and the potential of still-to-be-discovered greatness, right now, Oregon is it.
And I'm not the only one saying this. Eric Asimov of The New York Times recently wrote that: "Oregon is right now the single most exciting winemaking area in the United States."
The numbers tell a similar story. In the past five years, Oregon wine industry revenues have doubled, case sales have grown by a third and about 10,000 new vineyard acres have been planted. The total number of Oregon wineries has skyrocketed, and is quickly approaching 800 (compared to half that less than ten years ago).
This growth has occurred against a backdrop of very slow movement in volume for the United States wine industry as a whole (up a modest 1.2% in 2018).
And as far as accolades go, Oregon is rising to the top. Wine Spectator gave Oregon six spots in the 2018 Top 100 list, setting a new record. That's 6% of a list that represents the entire world of wine for a region that is, relatively speaking, tiny.
And the Oregon wine industry is, indeed, tiny. Even despite its recent boom, Oregon is still responsible for only 1% of the fine wine produced in the US. Of that, 70% is being made by small wineries that produce fewer than 5,000 cases per year.
But that's the charm of Oregon. That's part of what makes it so exciting.
Unlike California, Oregon is still small scale. It is still primarily run by farmers and families (in fact, nearly every one of my recommendations below is a family owned and operated winery), and it is still in exploration mode—not only in regards to the discovery of vineyard sites and regions, but also in regards to experimentation with varietals, vineyard care and winemaking techniques.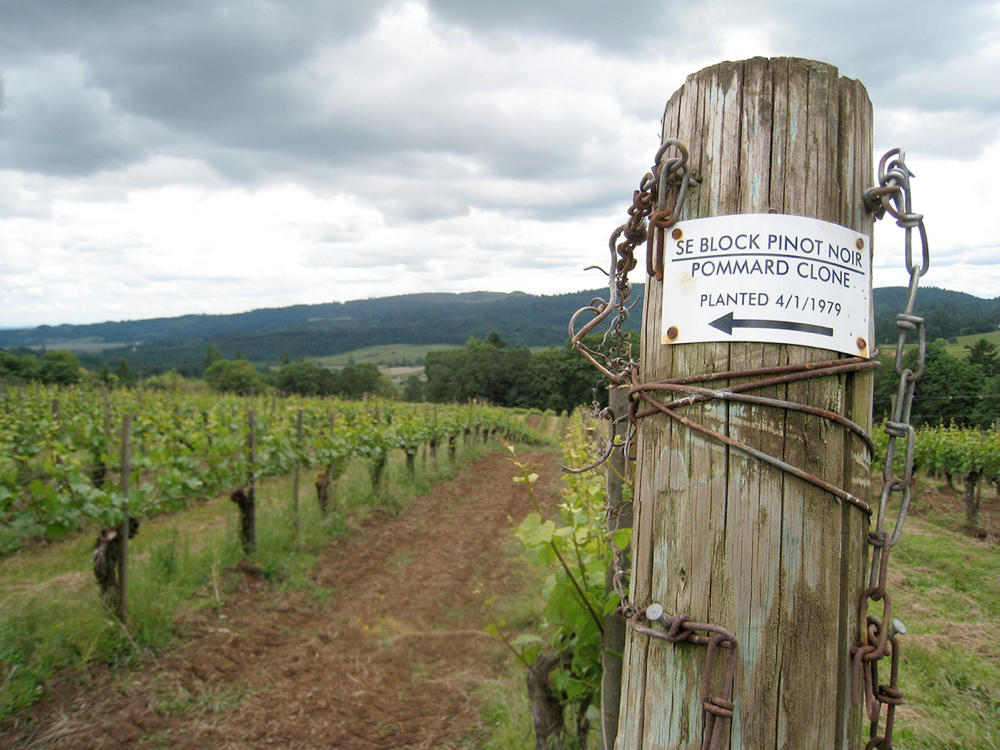 That's not to say that Oregon isn't well established. Willamette Valley has been a well-known epicenter for world class Pinot Noir for years. But, more wine lovers are realizing that Pinot Noir is just the starting point. Oregon winemakers are showing that a growing diversity of varietals can thrive in the state, such as Riesling, Pinot Blanc, Gamay and Chardonnay.
Willamette Valley Chardonnay, in particular, is reaching a tipping point. Chardonnay has been grown since the inception of Oregon's modern wine era in the 1960's, but recently has blossomed due to factors like site and clonal selection as well as vine age and evolving winemaking methods. I have tasted many Willamette Chardonnays recently that have blown me away, including selections from Evening Land, Walter Scott, 00 Wines, Big Table Farm and Bethel Heights.
There is no better time to start exploring Oregon wine than right now. And there's no better place to look than Willamette Valley, where over 70% of Oregon's wines are made.
Here are some Willamette Valley wines and wineries I'd recommend checking out.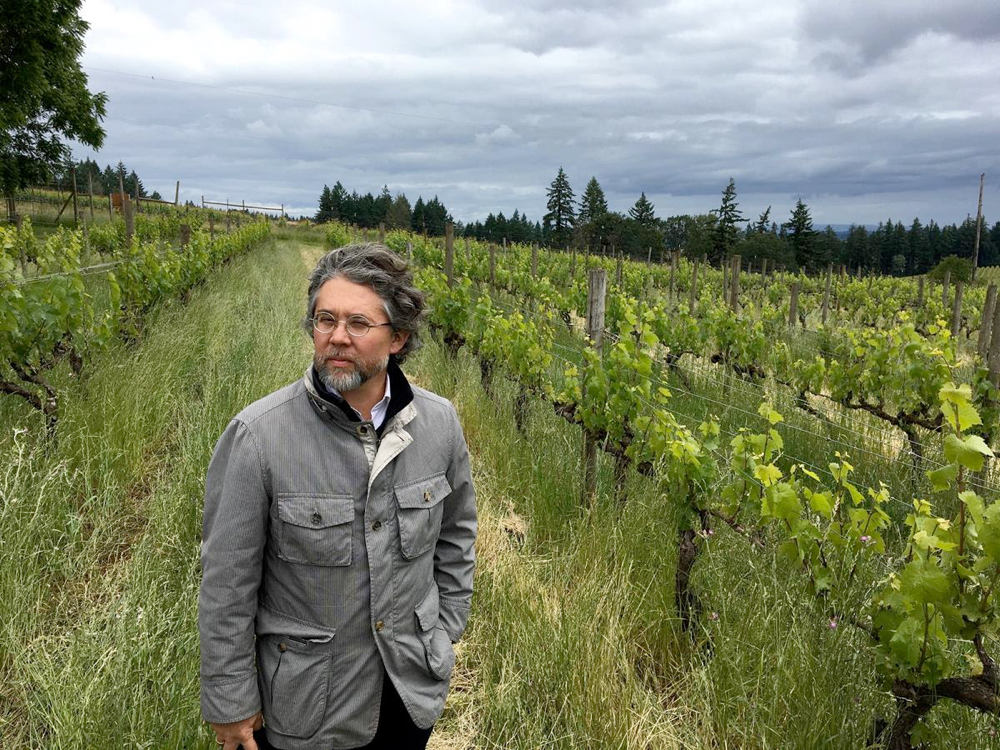 Evening Land
Raj Parr and Sashi Moorman are two of the most compelling winemakers in the new, New World. The two of them work on a number of projects together, including Domaine de la Cote and Sandhi in California and Evening Land in Oregon. Raj is also a well-known book author and Master Sommelier.
Evening Land's wines come from the Seven Springs Vineyard in Eola-Amity Hills, one of the great historic vineyards in Oregon. The vineyard was first planted in 1984, but Raj and Sashi have been the sole stewards of the site since 2014.
Seven Springs is dry-farmed and biodynamic, and is planted mostly to Pinot Noir, but they also have Chardonnay and some of the oldest Gamay vines in America. Its ideal location benefits from the cool breezes that come in from the Pacific through the Van Duzer Corridor. I'm partial to their La Source Pinot Noir which comes from vines at the very top of Seven Springs Vineyard, planted with Dijon clones on rocky soils.
All of Evening Land's wines are made to reflect the essence of the vineyard using old-world, minimal intervention methods, and you truly get a sense of place with their wines.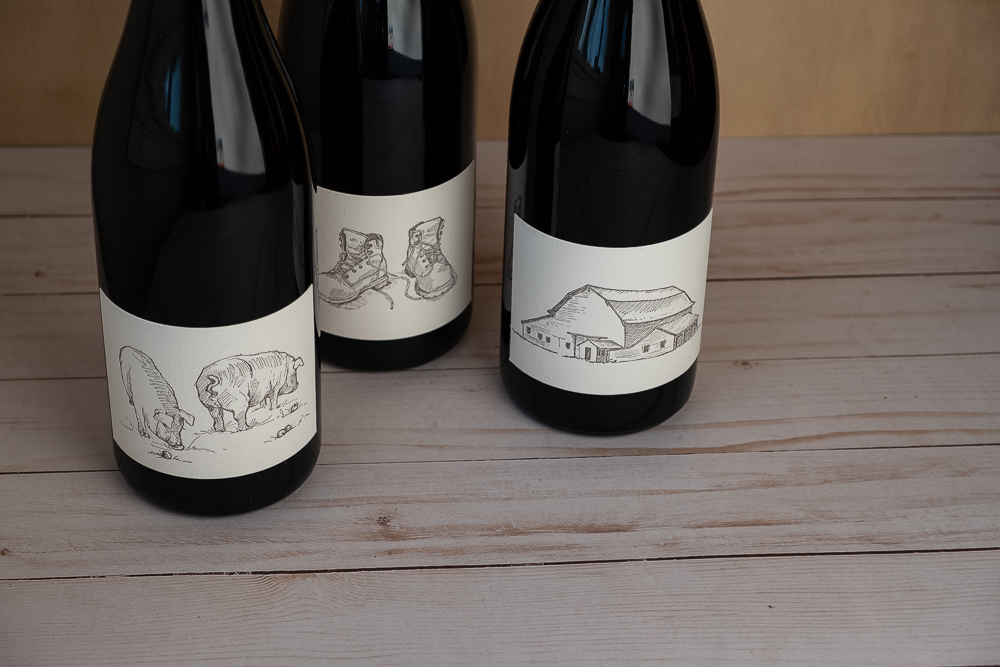 Big Table Farm
Brian Marcy and Clare Carver of Big Table Farm are a husband and wife team that is making waves in the Oregon wine scene. The two moved from California to Oregon in 2006, bought a large piece of land in the hills of northern Willamette Valley and gradually built a winery and farm.
Brian runs the winemaking operation (he has an impressive resume that includes names like Turley, Neyers and Marcassin). Clare is the artist behind the brand's beautifully illustrated labels and she also manages the business along with raising the couple's animals. Together, Brian and Clare have created one of the most authentic, down-to-earth, and inspiring wineries in Oregon.
I recently had an opportunity to try a few of their 2016 and 2017 releases, and enjoyed everything I tasted. Their Willamette Valley Chardonnay, in particular, stood out . The wine is nuanced and delicate, yet packed with flavor intensity and layers of mineral, honey, citrus and topical notes. Also of note, the Sunnyside Vineyard Pinot Noir, which showcases a beautiful texture and complex aromas of earth, cedar, spice, and bright red cherry.
The Big Table Farm wines are pulsing with energy and are an absolute delight to taste.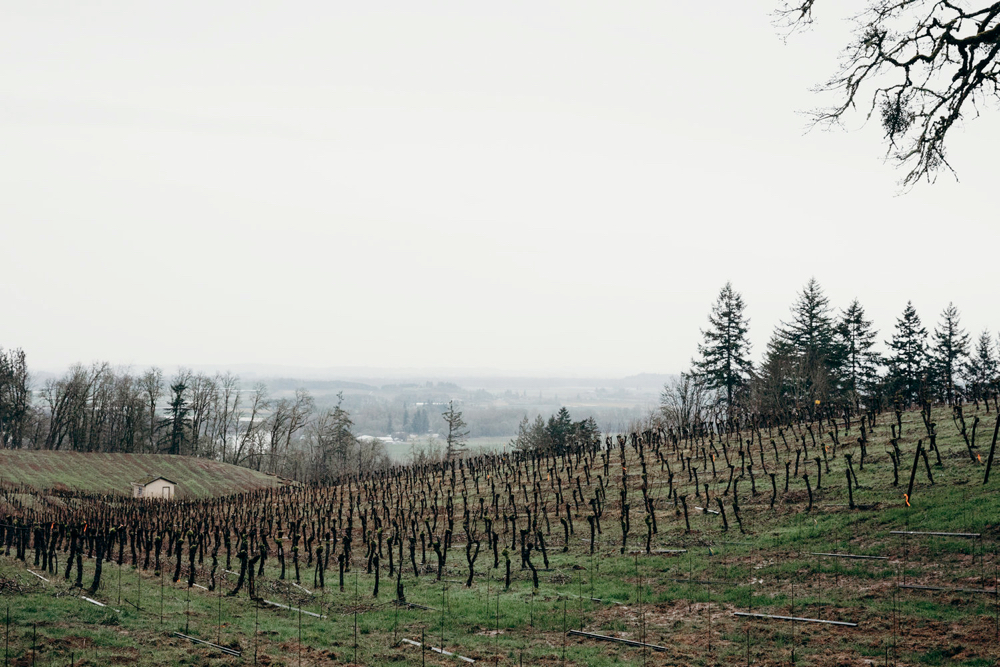 Walter Scott
I first learned about Walter Scott through Brian McClintic (of SOMM fame) and his wine club, Viticole (which I highly recommend). The winery was founded in 2008 by husband and wife team Erica Landon and Ken Pahlow. They work with select vineyards throughout Willamette Valley, but mostly in Eola-Amity Hills. Their wines are terroir-driven, accented by freshness and purity, and rely on a minimalist winemaking philosophy—using native yeasts, and minimal punch downs or extractive techniques.
The Walter Scott portfolio includes a growing list of Pinot Noir and Chardonnay wines, mostly single vineyard selections. I was recently wowed by their 2016 Bunker Hill Chardonnay (from Viticole), a Chablis-like wine grown in the South Salem Hills area of Willamette Valley. There, vineyards sit at 300-800 feet in elevation on intense volcanic soil. Tasted blind, you'd probably mistake this wine for white Burgundy with layers of intense minerality, bright citrus, and racy-but-balanced acid. It's clean, laser-focused, and absolutely delicious.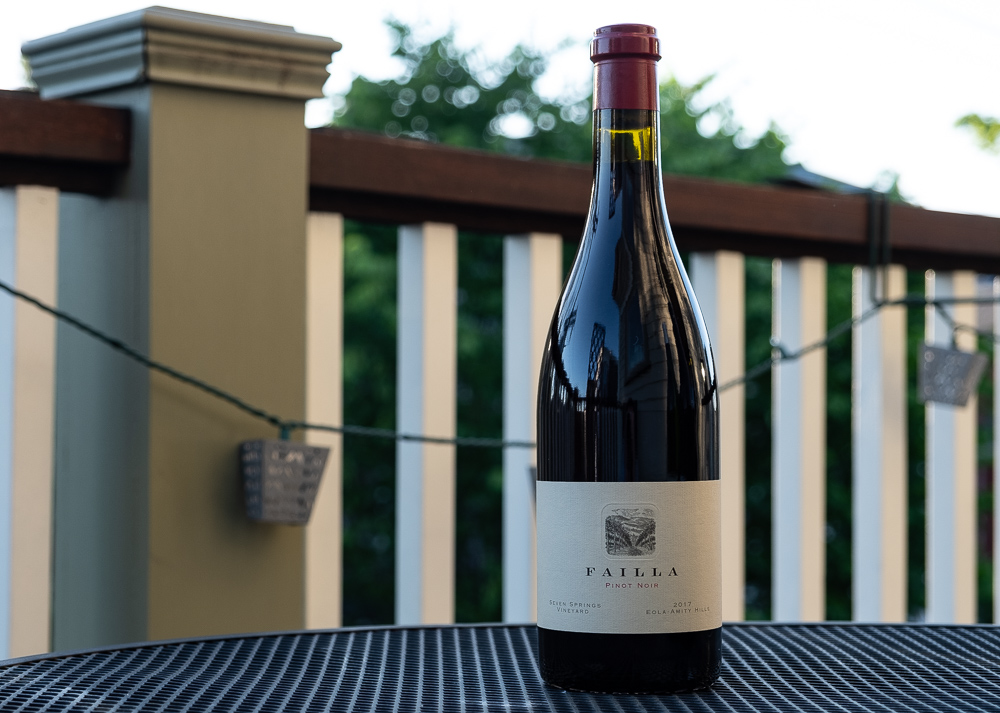 Failla Oregon
Ehren Jordan launched Failla Wines in Northern California in the late 1990s and has been on the forefront of the New California wine movement for two decades. Jordan focuses on cool climate vineyards, like those found in Sonoma Coast, and produces some stand out minimal intervention Pinot Noir, Syrah and Chardonnay. As a devotee of cool climates and Burgundian varietals, Jordan looked to Willamette Valley for northern expansion and launched his first Oregon wines in 2016.
I've been a fan of Failla's California wines for years, but I recently got a chance to try some of their new Oregon releases and feel confident saying that this is one of the Oregon producers you need to be watching. I was particularly impressed with their 2016 Gamay Noir, which erupts with nervy energy, and is incredibly textured with tart, juicy berries, bright acid, mineral and floral notes.
It's worth noting that Failla's initial Oregon releases were made at a partner winery, however, moving forward all Failla Oregon wines will be made at their own facility, which was recently completed. So these wines should only get better and better in the coming years.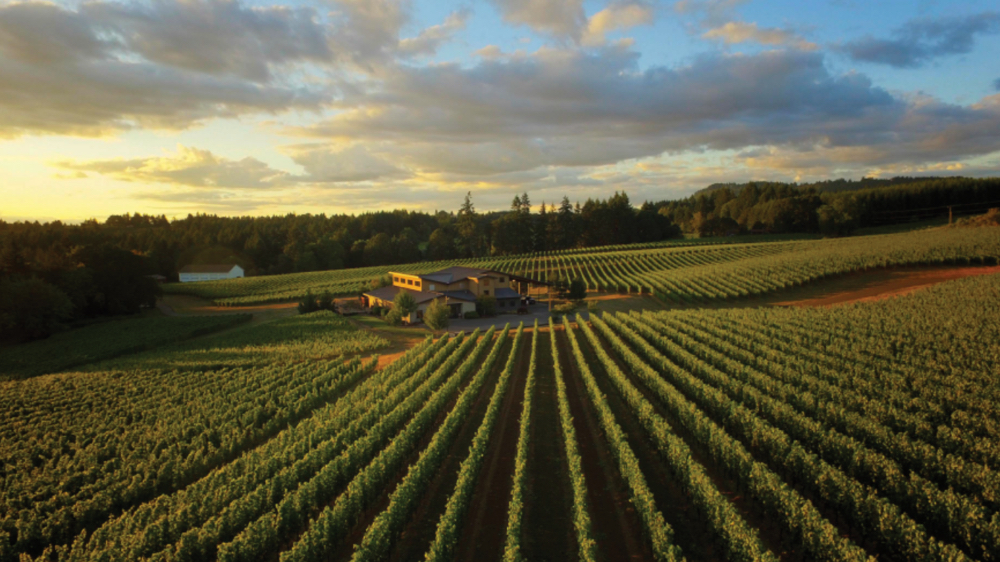 Trisaetum
Trisaetum is another small family winery of note, especially when it comes to Riesling. The winery is located in Ribbon Ridge AVA, but the family also owns properties in Yamhill Carlton and Dundee Hills. With no formal education in winemaking, founder and head winemaker James Frey has gained national attention for his Rieslings which are among the best in the state.
Across the board, Trisaetum's wines are loaded with energy and minerality — including their fantastic Pinots, Chardonnays and sparkling selections — but for a taste of what Oregon Riesling is all about, try the Coast Range Dry Riesling from their Yamhill-Carlton vineyard. This wine is laced with texture and is bursting with tang and layers of stone fruits and florals.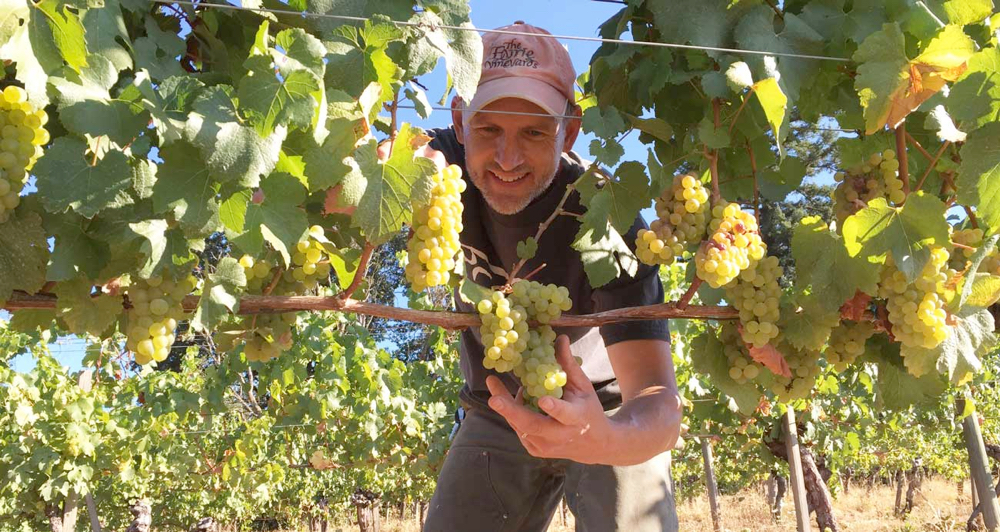 The Eyrie Vineyards
If you're looking for a historical reference point in Willamette, look no further than The Eyrie Vineyards. Founder David Lett was the first to plant Pinot Noir in Willamette Valley and, subsequently, prove to the world that Oregon Pinot Noir could go up against Pinot Noir from Burgundy. Lett and his wines have been an important part of the evolution of Willamette over the last 50-60 years.
Now the next generation, Jason Lett, runs the winemaking operation at Eyrie. He continues to produce stand out Pinot Noir, Chardonnay, Pinot Gris and Pinot Blanc, and has also pushed the winery into new territory, like Trousseau.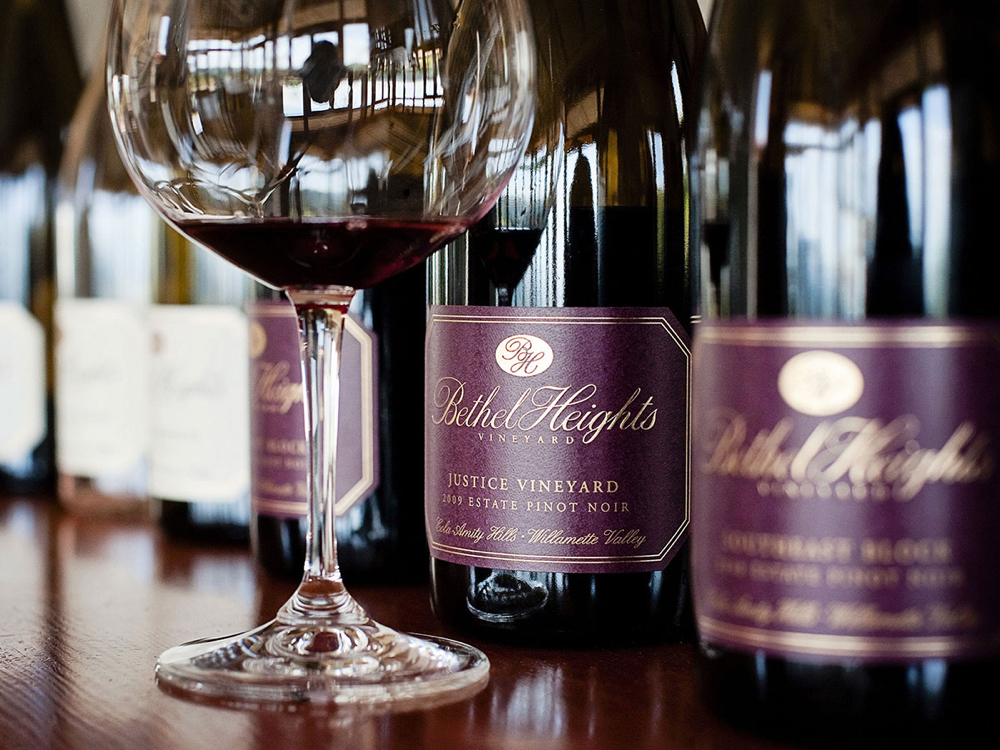 Bethel Heights
While not quite as historic as Eyrie, Bethel Heights is no doubt considered another important pioneer in Willamette. Like almost every other winery on this list, winemaking at Bethel Heights is a family affair—first in the hands of brothers Ted and Terry Casteel, and now in the hands of Terry's son, Ben Casteel.
Bethel Heights makes about a dozen Pinot Noir and Chardonnay wines from their vineyards in Eola-Amity Hills. Their estate vineyard, Bethel Heights, is one of the oldest vineyards in the AVA and their grape vines are some of the last own-rooted Pinot and Chardonnay vines surviving in Oregon.
I recently tried, and loved, their 2016 Casteel Pinot Noir and Chardonnay releases, wines that are selected from top barrels every vintage.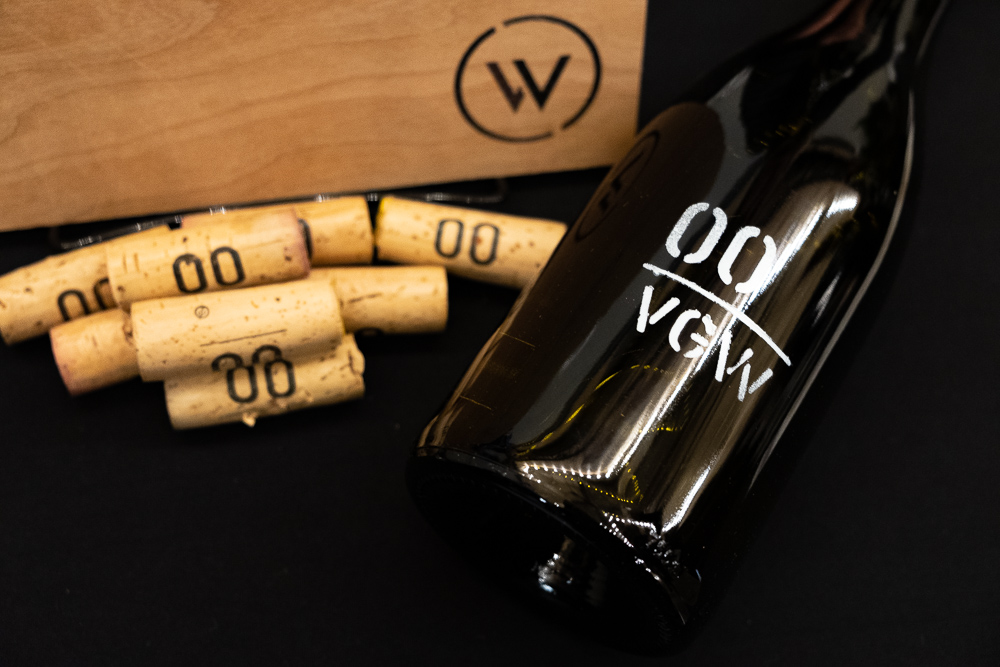 00 Wines
The last winery I want to mention is one more husband/wife duo. Double Zero Wines was founded in 2015 by Chris and Kathryn Hermann. While they're only a few vintages in, 00 is already proving to be one of the most exciting new Chardonnay producers in Willamette Valley.
The Hermanns have assembled a superb winemaking team, lead by Wynne Peterson-Nedry who was previously the winemaker at Chehalem and has family roots in the Willamette wine industry. Her counterpart is French consultant Pierre Millemann, a professor of Oenology at the University of Burgundy, who comes with decades of impressive wine experience and knowledge.
00 makes a handful of Pinot Noir wines, but their primary intent is to craft world class, cool climate Chardonnay that blends Burgundian (Coche Dury) style with Oregon fruit. I tried their 2016 VGW (Very Good White) recently and was very impressed. It's super bright and fresh with nervy energy, layers of minerals and florals and a reductive style that is dialed in.
I highly recommend all of the wineries and wines on this list, but most importantly, drink more Oregon wine!