Scroll down for reviews of six recent Balcones releases.
For many years the idea of shelling out $60 for a minimally aged whiskey by a relatively new craft distillery was slightly absurd, especially when good 10 year Kentucky Bourbon and Scotch could still be found for less in many cases. Things have changed a lot since then—craft distilleries have gotten better and mature Bourbon and Scotch have gotten more expensive—but I can still remember the first American craft whiskey I spent $60 on and thought it was worth every penny. That whiskey was Balcones Single Malt.
Waco, Texas-based Balcones Distilling was one of the first American craft distilleries that really wowed me. And I still consider their single malt to be one of the classics of the American craft spirits explosion.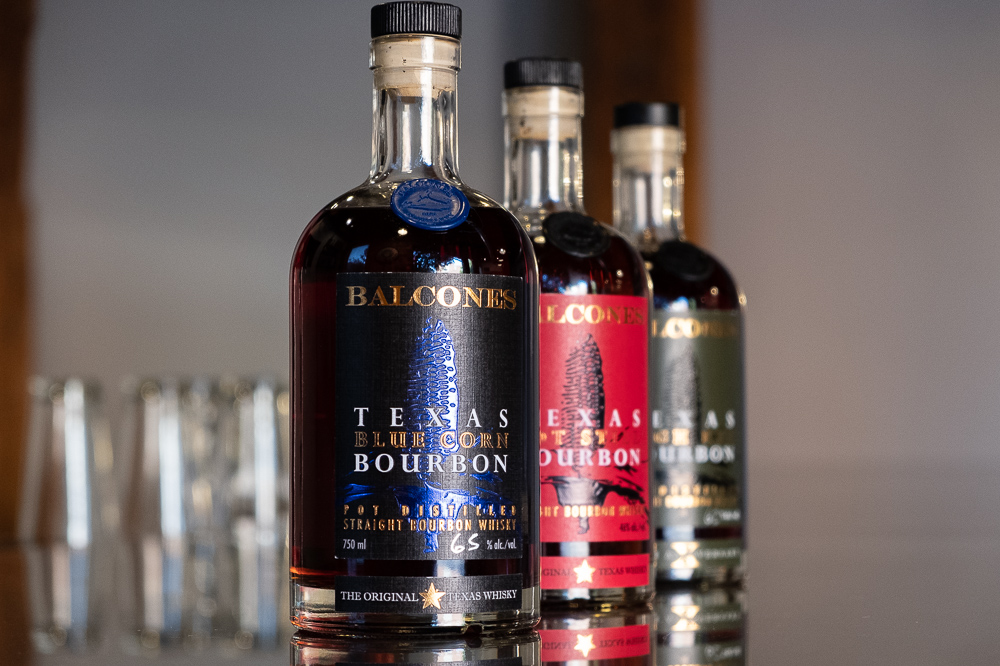 From the onset, the Balcones portfolio was bold and their flavors were original. From their blue corn whiskeys to the super smoky Brimstone—a whiskey smoked with Texas scrub oak—to the one-of-a-kind Rumble—a Texas spirit made with wildflower honey and mission figs—their craft spirits showcased a distinct personality and helped to define new categories.
Perhaps it's the hot climate of Waco, and/or the makeup of the Balcones' distilling operation that helps to create a truly unique product. But the result is a spirit full of rich, fully-saturated flavors, and an unapologetically bold presence. When you taste a Balcones spirit, you know you're drinking Balcones.
That sentiment does not, unfortunately, hold true for many craft distilleries out there today.
The history of Balcones in the past decade hasn't been without its trials, including some public displays of bitter business affairs and changings of the guard (i.e. Master Distiller). But, despite all of that, they continue to stand out in the crowded craft spirits market as one of the brightest. And, they've continued to innovate and evolve; which is absolutely essential to staying relevant on the cluttered retail shelves today.
The current Balcones portfolio has greatly expanded from the early days. In fact, before I took account of what they've been up to over the past few years, I didn't even realize how much they had grown the portfolio. The current Balcones lineup includes over 20 products, including seven core spirits, a number of annual releases and several one-off special releases. They also recently launched a private barrel program.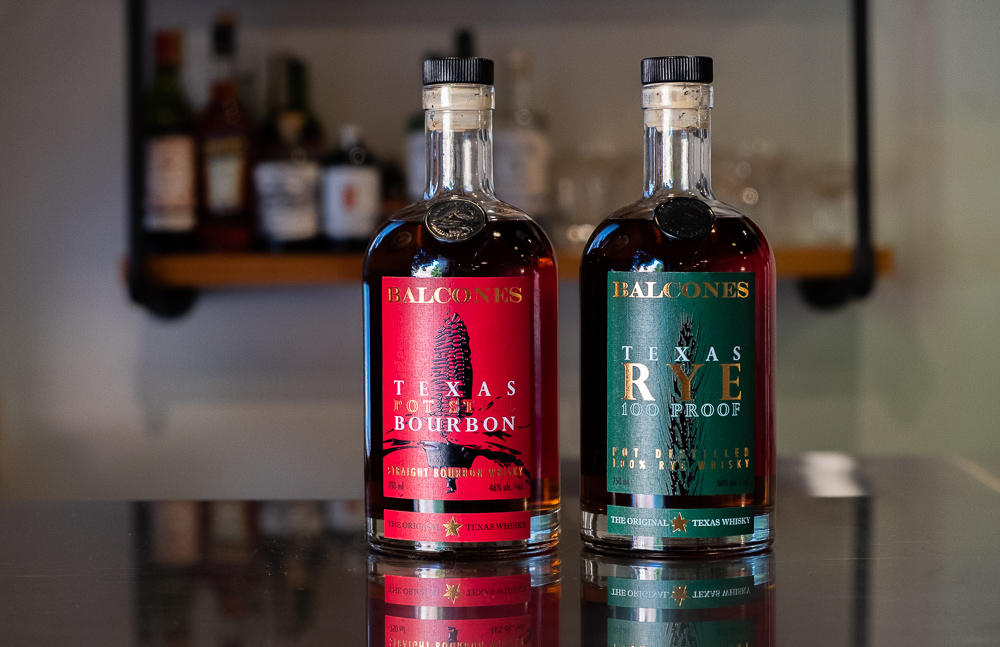 The latest additions to the Balcones year-round lineup include a Texas Rye and a Pot Still Bourbon. These products are widely distributed and have a very accessible price point of $30-$40.
A price point, I may add, that not enough craft distilleries are able to achieve.
On the more limited release side of things, Balcones has introduced a number of unique offerings like FR.OAK Single Malt (a whiskey finished in French Oak casks), Texas Blue Corn Bourbon, and Hechiceros Single Malt (finished in port casks). Some of these are distillery-only releases and creep up closer to the $100+ mark.
I had a chance to taste through a number of these new(ish) products and have included my thoughts below. But if one thing remains true of all of these releases it is that Balcones continues to push the boundaries of American craft spirits in exciting ways. I highly recommend diving into the their portfolio if you haven't done so already. And if you have, do as I have, and dive in deeper.
My Take, Reviews: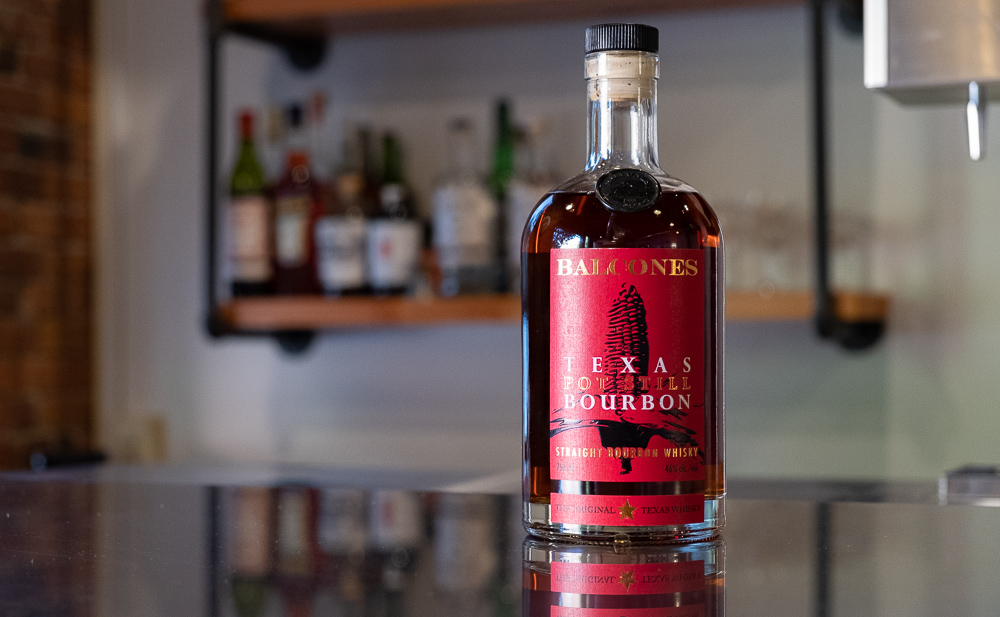 Best Buy: Balcones Texas Pot Still Bourbon
The newest addition to the Balcones year-round lineup is their Pot Still Bourbon, and it's a winner. This whiskey is made from a mash of blue corn, wheat, rye and malted barley, and is aged for at least 2 years in charred oak. It retails for around $30, making it one of the most affordable craft Bourbons on the market. Unlike many of the Balcones whiskeys that clock in at 50%-60%+ ABV, this Balcones Pot Still Bourbon is bottled at 46% which makes it the perfect sipper right out of the bottle with no water needed (although it can certainly take it).
On the nose, rich, spicy and charred wood aromas blend with baking spices and graham cracker. On the palate, honey and nuts rise above sweet corn and leather. For only 2 years in wood, it's impressive how much flavor Balcones gets into this whiskey. It's balanced, with a great mouthfeel. Considering the price point, this is an impressive release. 90 points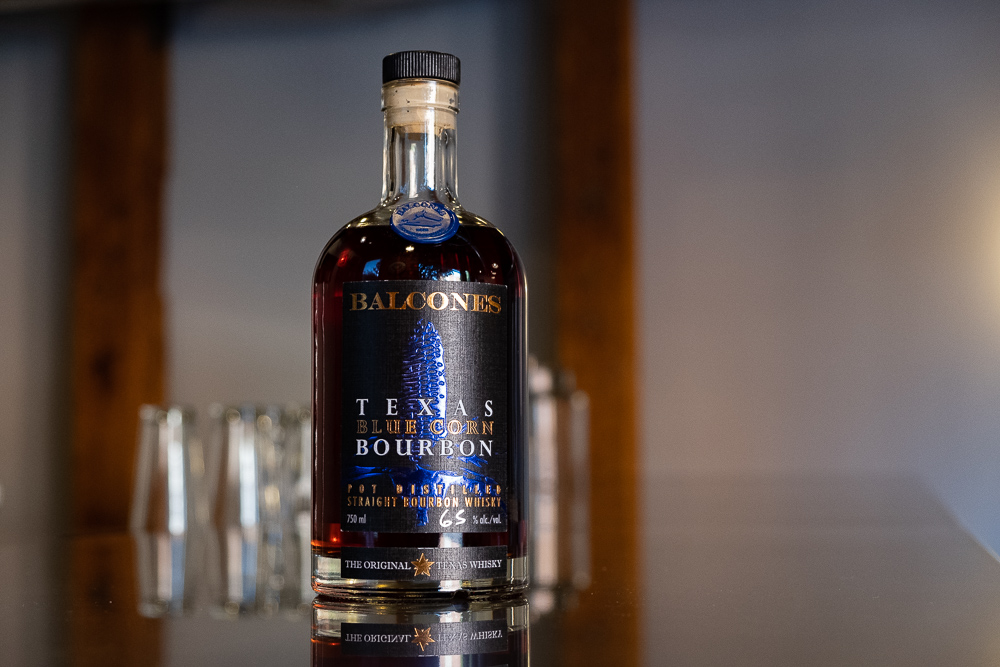 Highly Recommended: Balcones Texas Blue Corn Bourbon
Balcones was the first distillery in the US to produce a blue corn whiskey. Their flagship Baby Blue has been a Balcones staple since they launched in 2008, and is crafted with a roasted heirloom blue corn. The Blue Corn Bourbon is the latest in that line and is the result of a 2-3 year aging process in new charred oak barrels. The Bourbon is bottled at cask strength, 64.5%, and retails for about $70-$80.
I love the nose on this whiskey, the perfect blend of savory, sweet and spice. Underlying notes of tobacco and white pepper blend with sweet notes like cornbread, caramel and spicy red hots. At 65% this whiskey is a monster that needs to be tamed. But add a few drops of water (and then a few more) and it opens up without losing its fiery energy. I get a lot of worn leather, accented by sweet caramel and spicy pepper and even some salty notes. A full flavored beast of a whiskey, and my favorite of the Balcones Bourbons I tasted for this story. 91 points
Balcones Texas Rye
The other core release added to the year-round lineup is Texas Rye Whiskey made from a 100% Texas rye mash bill and bottled at 100 proof. This was initially released last year (2018) for the distillery's 10th anniversary and is aged less than 2 years. You'll find it on the shelf for about $40, again making it a very accessible craft whiskey, especially in the rye category.
On the nose, charred oak blends with a strong tea essence, along with pepper, cherry and cocoa for a spicy and savory aroma. The pepper spice is front and center on the palate, along with sweet and savory notes of coffee, toffee and nuts. For the price, this is another winner from Balcones, and another testament to the flavor they can build in just two years. 88 points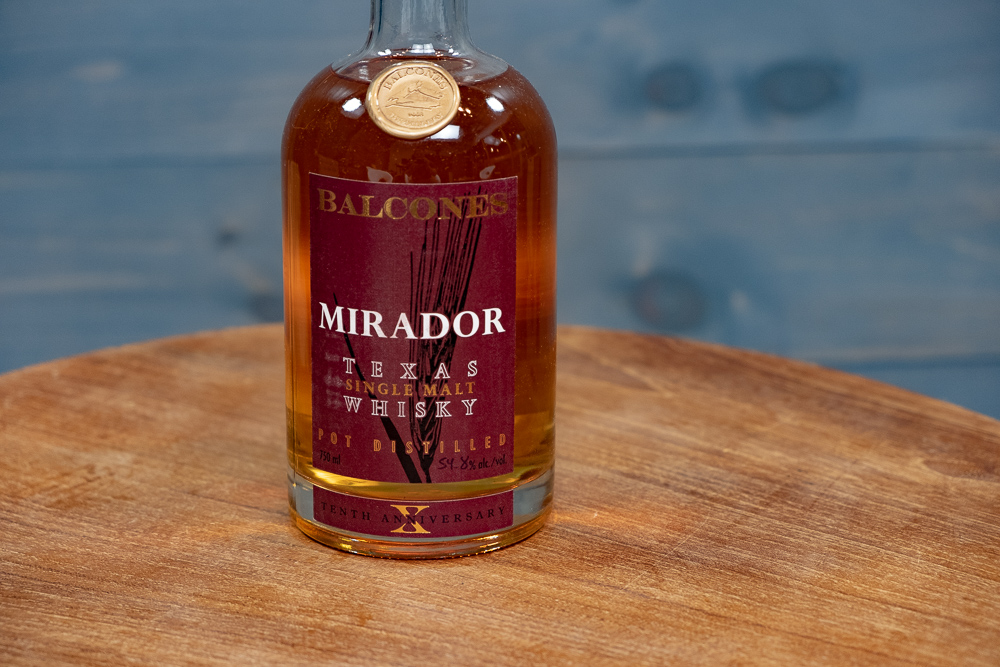 Balcones Mirador Single Malt Whisky
This is a unique release for Balcones, much lighter and softer than the rest of the portfolio. It is made up of whiskeys ranging in age from 2-5 years, but all in second fill barrels, so you get a more delicate profile than the rest of their line that comes from first fill charred barrels.
Nosed blind I'd probably guess Scotch or Japanese. Pear, florals, honey and leather all come out of the glass. At about 55% this whisky is sippable without water but a few drops helps it out. It has a great mouthfeel, with sweet notes of honey and tea, blended with rich spices, along with some nutty and herbal notes. I'm a big fan of Mirador, well done. 90 points
Balcones Texas Wheated Bourbon
The Balcones Wheated Bourbon is another whiskey introduced for the distillery's 10th anniversary. The Bourbon is made from a mash of blue corn, Texas red winter wheat, and Golden Promise barley and is bottled at just over 60%.
On the nose, vanilla, nuts, cinnamon and maple syrup make for a sweet but nutty profile. A few drops of water opens this whiskey up on the palate. It has a sweet edge at first, but that's accented by woody and leathery undertones, with burnt caramel and dark sugar. The finish is more savory than sweet, packing a hot spice punch. 89 points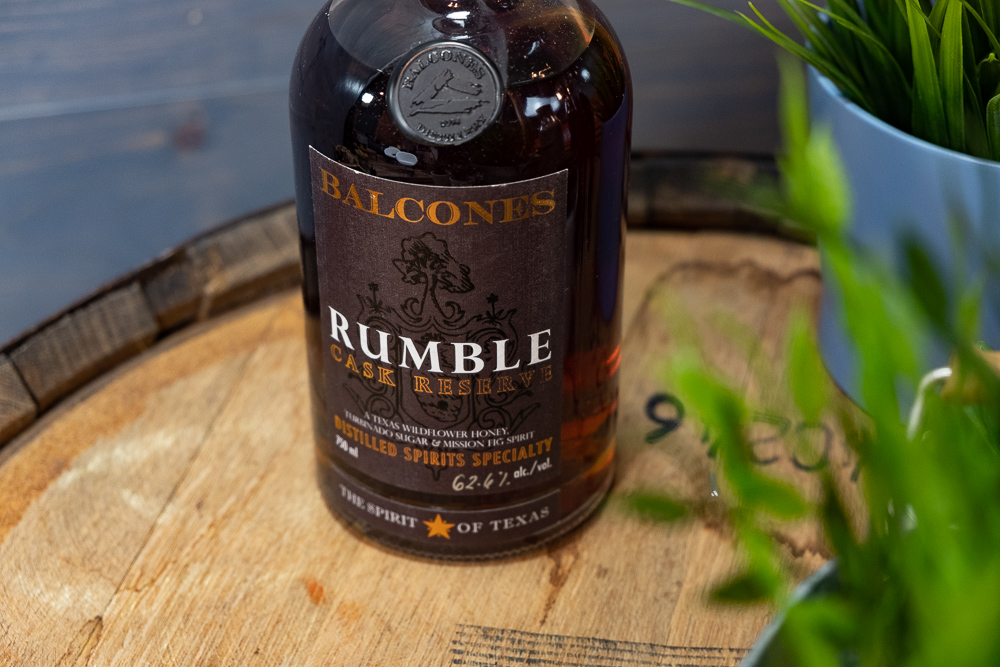 Highly Recommended: Balcones Rumble Cask Reserve
Rumble was one of Balcones' early releases, but the Cask Reserve (bottled at a higher proof point and pulled from select barrels) came later on. While this isn't a whiskey, Rumble has the rich, burly Balcones taste profile present in their whiskeys. Don't expect that you're going to get a watered down, sweet spirit just because it's made with wildflower honey and figs.
The nose is mouth-watering—wood spice, honey, cinnamon, Christmas cake. In the mouth, the spirit is sharp and spice-driven, with ginger snaps, toffee, more of that delicious Christmas cake, rum-soaked raisins, and oak spice.
This is a fantastic spirit, and a testament to the successful innovation taking place within the Balcones distillery. 93 points