In today's over-hyped IPA-crazy craft beer market, the humble Pale Ale often gets overlooked. But, there are some truly fantastic Pale Ales being produced that are absolutely worth seeking out, especially here in New England. In fact, after traveling and drinking my way through many of America's top beer cities and regions, I feel quite confident in saying that New England has some of the best Pale Ales in the country. Perhaps the best. But who's counting?
Here's a roundup of some of the best Pale Ales New England has to offer.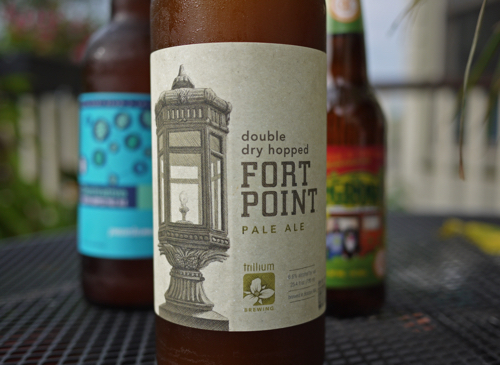 Trillium Double Dry Hopped Fort Point Pale Ale
I consider myself rather lucky to work within walking distance to Trillium Brewing. When Trillium launched in 2013 they immediately raised the bar on Massachusetts beer, and became an instant cult favorite in New England; right up there with Hill Farmstead, The Alchemist and Tree House. Frankly, I'd consider them the best brewery in Massachusetts right now, at least for hop-forward beers.
The thing that's really impressive about Trillium is that nearly every one of their IPAs and Pale Ales are in the great to excellent category, with some of their beers–like Vicinity (one of my absolute favorite beers produced anywhere today)–being in the best beers in the world category. And Fort Point Pale Ale, one of their flagships, is right up there. This beer is one killer American Pale Ale.
Of course, Trillium is never satisfied with excellence. They are constantly improving and iterating, which is one of the secrets to their success. And from that process comes variations of FPPA like Double Dry Hopped Fort Point Ale. This is Fort Point—dusty, dry, tropical—amped up to overdrive with hop exhaust pumping from its engines. And when it comes to amped up Pale Ales, the ones that blur the line between APA's and IPAs (while still keeping the bitterness units in check) this is about as good as it gets. An absolute stunner, and arguably the best Pale Ale in the country. 96 points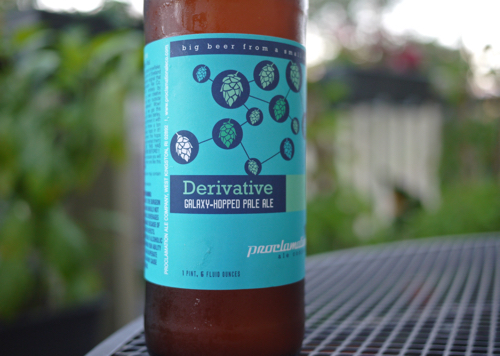 Proclamation Ale Company Derivative: Galaxy
I was first introduced to Proclamation Ale Co. at Extreme Beer Fest 2015 by an acquaintance of mine, Adam Oliveri. Adam took on the daunting task of starting a new wholesaler in the Boston area, Craft Collective, earlier this year. They specialize in seeking out small, unique craft breweries (many of which are in the New England region), and Proclamation was one of the first ones they brought on. I connected with Adam a few weeks ago over email to get his take on this exciting new brewery.
"We sought out Proclamation because it is the most intriguing brewery in Rhode Island," he said. "Founder/Brewer Dave Witham is making unique hoppy and sour beers and has cultivated a feverish following in a state that is a few years behind the curve when it comes to craft beer. We also love the flair in their branding – e.g., their latest beer is a golden sour ale fermented in oak with raspberries called "The Amazing Adventures of the Alpaca Magi," which was fermented with wild yeast and cultivated from a local Alpaca farm. There's a lot to love, and more."
Proclamation's Derivative: Galaxy is a crisp, earthy, rustic, spicy pale ale with a bit of tangy citrus. I picked up a bottle a few weeks ago and was blown away. It's easily one of my favorite new beers I've had all year. Guess we will start having to pay attention to Rhode Island. 93 points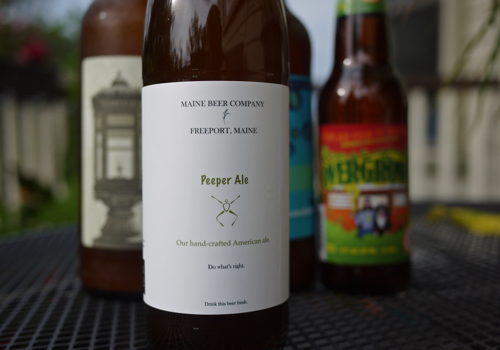 Maine Beer Co. Peeper
Maine Beer Co. has been somewhat of a New England craft beer darling ever since they launched a few years ago. I've been a fan from the beginning. From the first time I tried Peeper, then Mo, Zoe, Another One and especially Lunch… I was a believer. And while I think that MBCo has lost a little bit of their initial shiny object factor in the past year or so, I do think they're still continuing to put out great beers. Even since loosing their head brewer to Hidden Cove earlier this year.
Peeper is the backbone of Maine Beer Co, and frankly, it could probably be looked at as the workhorse of this list. It's a super solid beer, always fresh and clean, and a pleasure to drink in the bottle or on draft. MO may be MBCo's best Pale Ale when it comes down to it, but Peeper is consistently one of the best Pale Ales you can count on finding on the shelves and on tap in bars across New England year round. Plus it probably has the widest distribution of all these beers (perhaps, with the exception of Overgrown). And that's important. I love how sharp, dry and well balanced this beer is. It's crushable, refreshing, and everything that a good Pale Ale should be. 91 points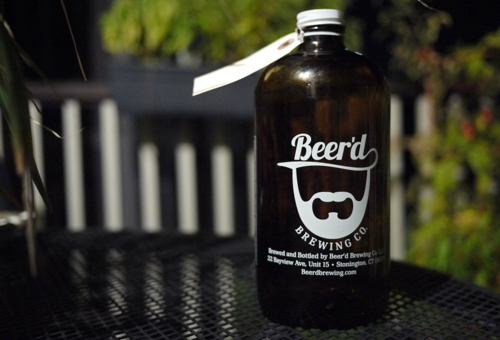 Beer'd Brewing 8 Days A Week
Beer'd brewing is a great little brewery about halfway between NYC and Boston in the sleepy seaside town of Stonington, CT. I discovered them last year on one of my many trips between the two cities, and now I make a habit of stopping by for a growler or two every time I make the drive (they don't bottle or can any of their beers yet). Their DIPAs like Hobbit Juice and Dogs & Boats are world class beers, but I also really dig their APA 8 Days A Week. It's a fat, bitter, hoppy pale ale that teases your IPA senses without going over the edge. 8 Days has a great piney peppery biscuit thing going on that I really like, along with some bitter citrus and earth. Great stuff from a young brewery that not nearly enough people have discovered yet. 91 Points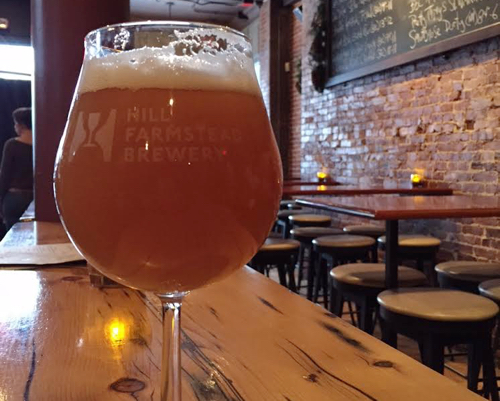 Hill Farmstead Edward
In the past, I wouldn't have included Hill Farmstead on a list like this because practically nobody was going to be able to get it; at least those outside of Vermont. But Hill Farmstead is getting generous in its middle age. Pretty much anyone in the Boston area, or Western Massachusetts area, has access to Hill Farmstead Edward almost any day of the week now. Just go to Worcester and stop by the Dive Bar or Armsby Abbey, and you'll find many of Shaun Hill's creations. Edward seems to be the staple on the list.
And, yes, I did have to take the nearly hour-long drive to Worcester from Cambridge to get a fresh pint of Edward, but you know what, it was well worth it. This beer's aromatics make my mouth water—bursting with earthy citrus-forward, piney hops. It's fat and hopped up, bitter and dirty, and filled with rustic spice notes. Honestly, it's probably the only beer on this list that can come close to the caliber that Trillium's DDH Fort Point brings. These beers are just in another league. 94 points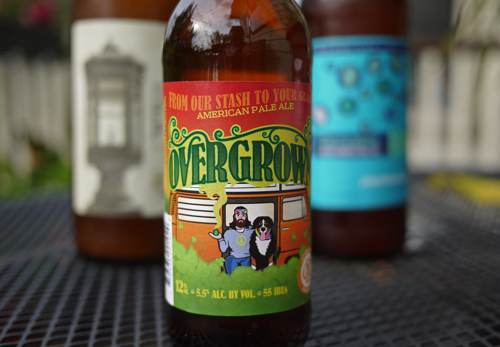 Otter Creek Overgrown
Maybe you're surprised to see Otter Creek on this list, amongst the heavy hitters and super small batch producers like Trillium, Proclamation and Hill Farmstead. But, I'm not. Otter Creek has been killing it lately. And Overgrown is a great Pale Ale. In fact, Overgrown was one of my favorite new beer releases last summer and I had been anxiously awaiting its return all this summer. It finally showed up just in time for the dog days of late August, and it was as good as I remembered. Plus this year they released it in cans which was an extra win.
For those of you who checked out my New IPAs for Memorial Day post earlier this year, you know that I'm a big fan of the new and improved Otter Creek. I gave their Backseat Berner the top nod in that post. And if I had to take a pick, I'd say I like Overgrown even more. It's a seriously delicious, highly drinkable, yet full favored beer that doesn't put up any airs and won't cause you to pull out your hair trying to find it. 91 points
—————————————-
There are plenty of other great American Pale Ale's throughout New England. Tree House has been known to make some pretty killer APAs from time to time—like Lights Out and Lights On. Hill Farmstead has a whole host of other great Pale Ales on top of Edward. But, the short of it is, don't overlook Pale Ale's because you're too zoned in on IPAs. You'll be missing out on some seriously good beers… especially here in New England. Cheers.