If you're a beer drinker living in Massachusetts, you know just how many new breweries have recently gained distribution in the area. This past year has seen an onslaught of new breweries and beers, packing the shelves with goodies from all over the country. And last week's Extreme Beer Fest highlighted some of the best of these newly distributed breweries.
In fact, as an overall takeaway of EBF this year, I was amazed by just how many breweries featured were available locally. That hasn't been the case in the past. Which, perhaps, highlights a few facts about the changing landscape of craft beer: that more breweries are expanding their national footprint, more breweries are making "extreme" beers, and more breweries are opting to participate in events in markets they're distributed in.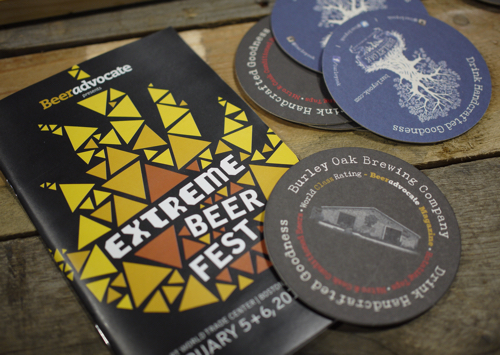 On that note, here's a snapshot of the standout breweries and beers from Extreme Beer Fest 2016 that have gained distribution in Massachusetts in the past year. It's quite a list.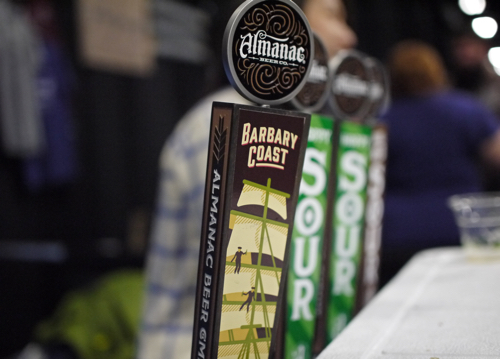 Perhaps the two most notable newcomer breweries were Asheville's Wicked Weed and San Francisco's Almanac Beer. Both of these breweries arrived on liquor store shelves and in bars with the EBF wave last week, but they both confirmed that they were here to stay.
When I spoke with Almanac at last year's EBF they alluded to hopefully getting distribution in Boston in the "near future," but it took about a year to make that happen. While Almanac already had distribution on the east coast before coming to Boston, Wicked Weed didn't. And judging from the incredibly warm welcome Wicked Weed got this past week (packed launch parties and one of the longest lines at the fest), I'd say there were a lot of people really happy to see them out here.
In fact, the guys at Wicked Weed mentioned to me at the show that Boston is the first market outside of North Carolina they've come to (thanks guys!).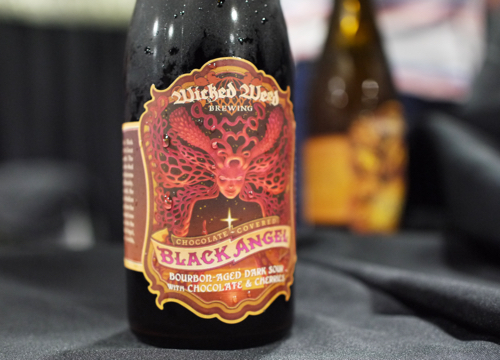 What both of these breweries have in common is that they're making some of the best sours in the country. Almanac with beers like Valley of the Heart's Delight–a sour blonde ale packed with apricots, dates, and mulberries and aged in wine barrels–and Wicked Weed with beers like Angel of Darkness–a wild ale brewed with a mix of berries and aged in Oloroso Sherry casks. I had an opportunity to try a bunch of Wicked Weed's hoppy beers this past week as well and I was really impressed. Unfortunately, they said that they were planning to keep their hoppy beers in their home market for the time being. But, hey, I'll take those sours!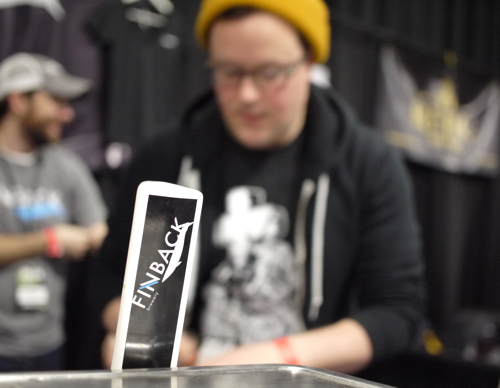 Craft Collective, Massachusetts' newest craft distributor, is responsible for a handful of the new breweries in the Boston area that were showcasing at EBF this year. A handful of which are from New York; like Finback Brewery. Finback showed up in Boston within the past few months and have mostly focused on a few select draft accounts. I hadn't had the chance to try any of their beers before this event, but I'll definitely be seeking them out now. I thought their Oscillation IPA and Red Shift sour were both standout beers of the show. And according to their team, we should hopefully be seeing at least one of these beers in cans in the near future.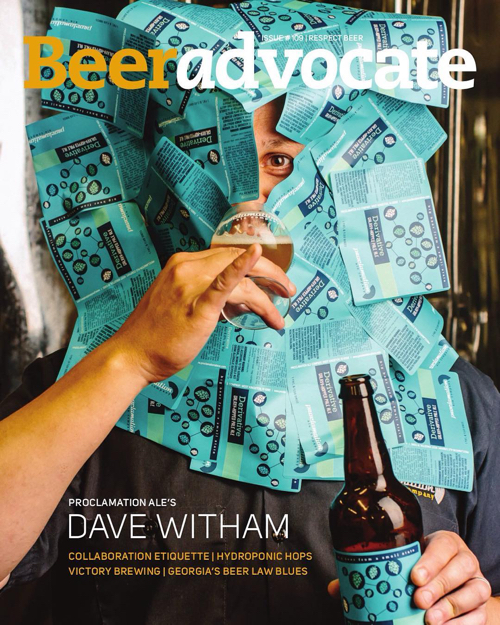 Proclamation Ale Co., who was featured on the cover of the latest episode of Beer Advocate Magazine, is another Craft Collective brewery that's been in Boston for most of the past year. I wrote about their hoppy pale ale, Derivative, in my Best Pales Ales of New England piece a few months ago. So, clearly I was already a fan. But I had a chance to try a few more of their beers at EBF and thoroughly enjoyed the lineup. If you haven't tried Proclamation's beers, seek them out.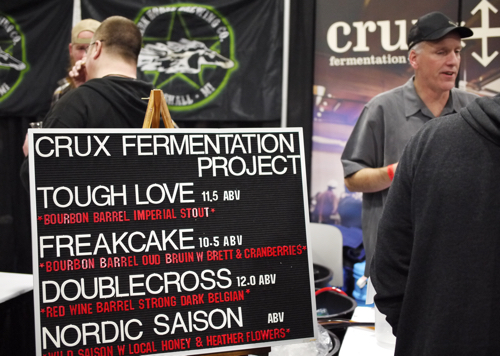 One of the breweries I really missed at EBF this year (who has been here in years past) was Cascade Brewery. While this Portland brewery wasn't in attendance, a few of their fellow Portland bretheren were. One of them, Crux Fermentation Project, is also another recent addition to the Boston craft beer scene. They showed up in the past month or two with a few of their IPAs. The Crux team at EBF said they're still testing out the market, but hope to ship out more beers in the near future.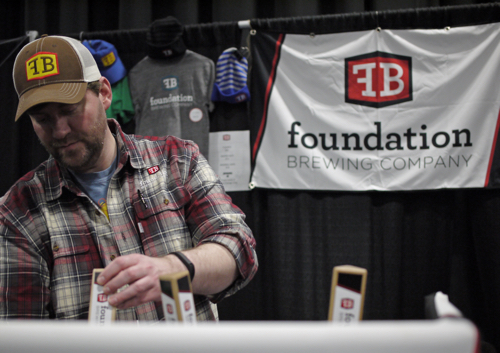 Speaking of Portland—well, the other Portland–if you've been to Maine recently to visit Allagash or Bissell Brothers, then there's a good chance you've also visited their neighbor, Foundation Brewing. There must be something in the air up there, because all of these breweries are making some amazing beer, and it's great to see Foundation starting to send their beer down to Massachusetts. Although I haven't personally seen any of their beer around, I've heard and confirmed that they are in fact sending some kegs down to Massachusetts for limited draft accounts. Including their dynamite Epiphany.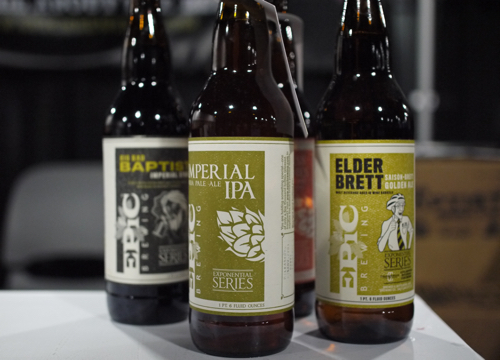 Epic Brewing, like Almanac and Wicked Weed, just showed up in Boston this past week. But they're here to stay as well. This Utah-based brewery has made a strong name for themselves in the past few years with beers like Big Bad Baptist, a delicious imperial stout. I visited their outpost in Denver last summer and thought they had a solid lineup. Another welcome addition to Massachusetts shelves.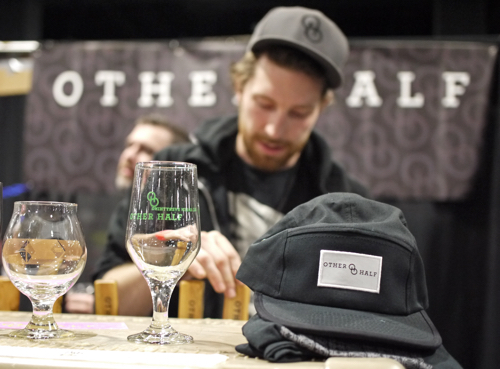 So, who was killing it at EBF but not distributing to Boston anytime soon? Well, here's my short list: Rare Barrel, Other Half, Funky Buddha and Surly. Sorry folks… I'm just as disappointed as you are that these breweries won't be distributing outside of their home markets. I asked, and it was confirmed. You'll have to go to SF, Brooklyn, Florida and Minnesota, respectively, to get these beers.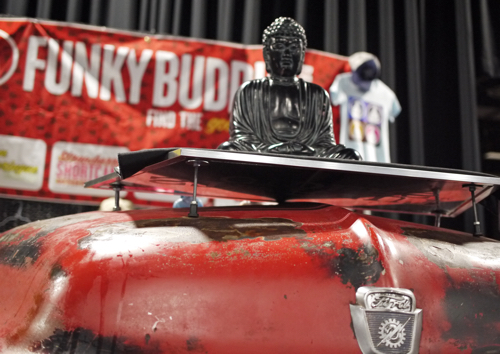 And what about Tree House? Why is this Massachusetts brewery not distributing to Massachusetts? Well, if you saw the length of their line for the extent of EBF you'd know why. They can't make enough beer! But, trust me, I'll be just as happy as you when I hear that Tree House is sending their beer to market.
Till next year…
Thanks Beer Advocate for another great EBF!