A $1 Billion Craft Beer Buyout
Constellation Brands—an international producer and marketer of alcoholic beverages—scooped up their first craft brewery this week: San Diego's Ballast Point Brewing & Spirits. The deal is valued at $1 billion making it the largest deal ever in craft, even surpassing the deal Lagunitas and Heineken did earlier this year.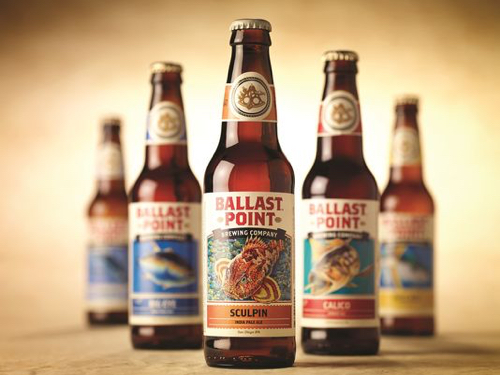 Out of all the craft beer deals that have been done this year, I'd have to say that Constellation may have just got the best brewery of the bunch. Ballast Point is a well-respected brewery, has grown sales more than 100 percent in 2015 and has continued to expand their national footprint quickly. Plus, they make some really great beer (and spirits). Read more about the deal on Brewbound.com, or check out this piece I wrote on San Diego beer a couple years ago for a peak inside their brewery.
Jim Murray's World Whisky of the Year
Jim Murray announced his 2016 World Whisky of the Year: Crown Royal Northern Harvest Rye. He awarded the whisky a record-tying 97.5 out of 100 points. I have not tried this whisky yet, so can't comment directly, but I will say that this comes as a bit of a surprise. A $30 Canadian Rye owned by Diageo… a "masterpiece?" What do you think?
Stay tuned for a DrinkInsider review of this whisky in the near future.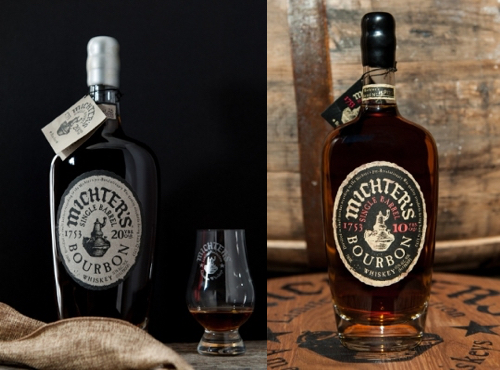 New Whisk(e)y
Michter's announced this week the return of their 10-year and 20-year single barrel Bourbons. The suggested retail price for the 2015 releases are $120 and $600 respectively. Also on the bourbon front, Booker's announced the release of the sixth batch in their 2015 limited-edition collection. The whiskey, called Noe Secret, was selected by Master Distiller Fred Noe and his Bourbon Roundtable of whisky experts and writers. The whiskey is retailing for about $60 (right on par with the regular Booker's Bourbon).
On the Scotch trail, Benromach released an Imperial Proof 10-year whisky, which is bottled at 57% and is retailing for about $70. I sampled this whisky a few weeks ago and was really impressed. Diageo also unveiled a "Weird and Wonderful" division of their whisky business which will release experimental whiskies like Smoky Goat—a "smoky sweet" blended Scotch; Boxing Hares—a Scotch infused with hops; and Huxley—a blend of Scotch, Canadian and American whiskies.
From Diners, Drive-ins and Dives to $75 California Pinot
Guy Fieri, Food Network's outspoken spiky-haired TV star, recently launched his own wine label in Sonoma, CA. He's making "bomb-ass Pinot" (his own words), a Cabernet blend and Zinfandel for about $45-$75 per bottle. The label, called Hunt & Ryde, is named after Fieri's two sons.
A fairly entertaining profile of the TV celebrity is featured in GQ this week, in the lead up to his first wines being released this fall. Not surprisingly, the celebrity has tried to keep his loud, convertible-riding personal brand separated from the winery. Not sure that too many people would want to drop $50+ for a wine made by a guy who spends most of his time visiting greasy diners in middle America. But, hey, Yao Ming charges $500 for a bottle of Cali Cab, so, who knows…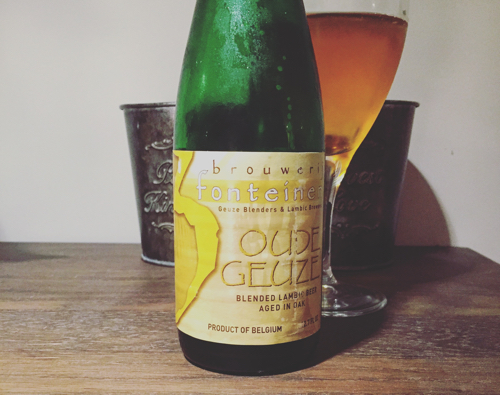 Drink of the Week
3 Fonteinen Oude Gueze
Brouwerij 3 Fonteinen is a traditional Geuze blender in Belgium, that uses only 100% spontaneously fermented lambic beer, aged in oak casks. The Oude Geuze consists of an assembly of one, two and three year old lambic, and gets bottled after a minimum of six months. Like many of the best small producers in Europe, 3 Fonteinen is imported by Shelton Brothers, and trickles into the US here and there. 
I'm not going to beat around the bush on this one. This beer is bloody divine. The particular bottle that I opened up this week was bottled in 2013 and had been sitting in my cellar for over a year. When you smell this beer your senses are sent into cloudy heaven. It's yeasty, perfectly tart, lightly bitter, acidic, creamy, funky, incredibly complex and downright delicious. It's easily one of the best traditional Geuze's you can buy.
Of course, like most great European beers, 3 Fonteinen's Oude Geuze isn't necessarily easy to find in the States; but if you do find it, buy it. Then put it away for a year or two. Then drink it. Then thank me. Got it? 97 points